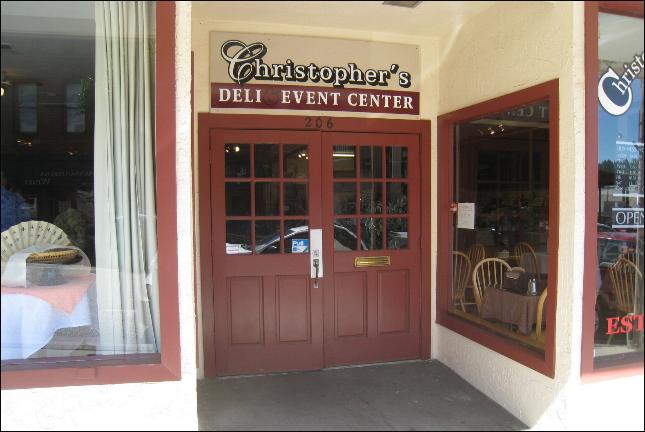 Nevada City High School Class of 1946 68th Reunion
(Wednesday September 17, 2014)
Today we're getting together for lunch with the class of '46 at Christopher's on Main Street Grass Valley. This is my sister Virginia's class. Mel's the class of 45 but we all went to school together in Nevada City and it's fun to get together. Beverly Kilroy did a wonderful job of planning as always. Bless her heart.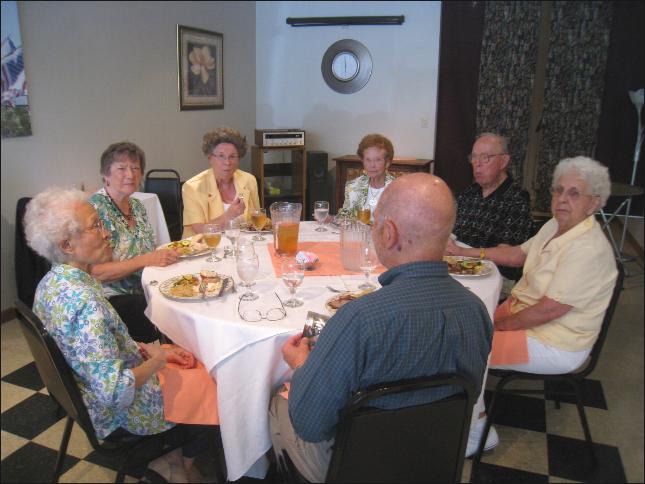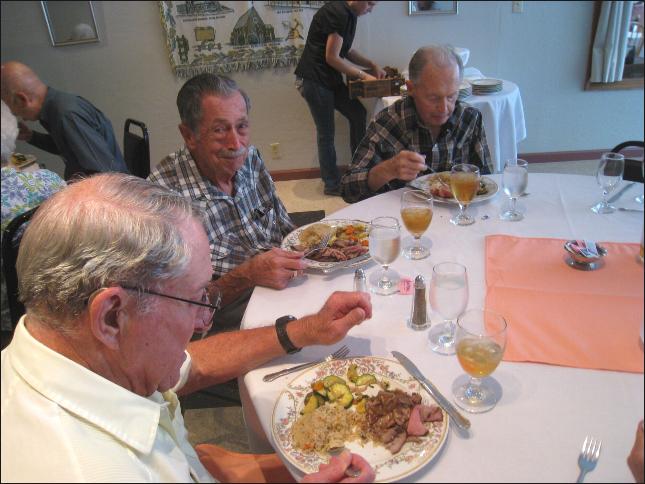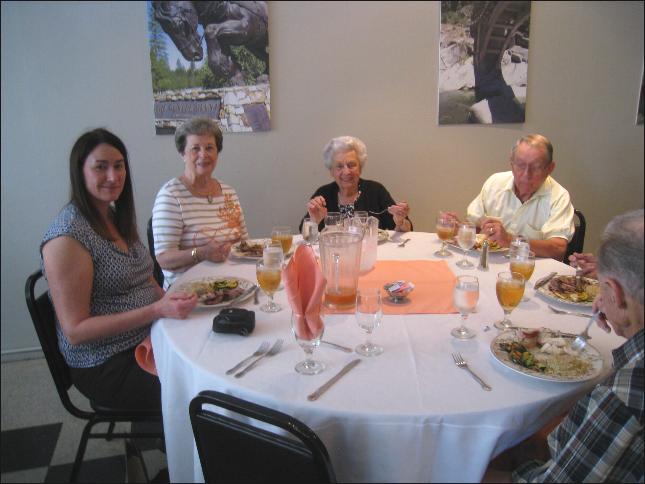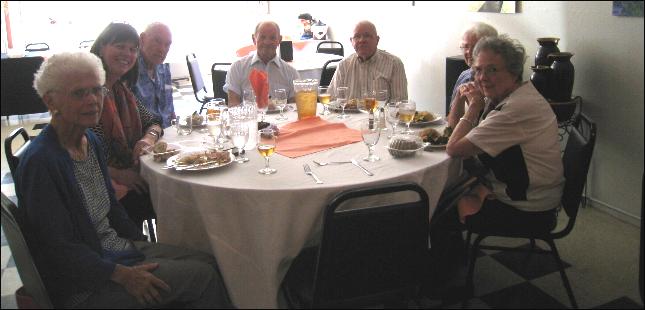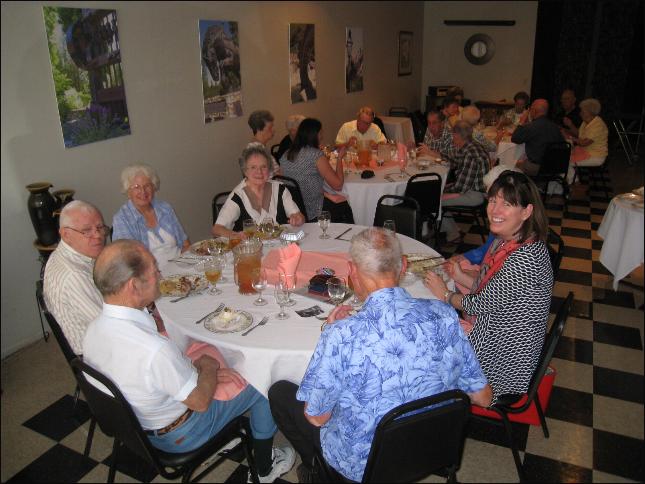 From left...Sam, Mel, Bonnie and sister Kathy, Eileen and daughter, and Don. During our conversation, Don Ellis mentioned the terrible destruction when Sam Pello served in Korea. He'd given us the picture below at another reunion. Anyway, today he said that when he went back to Korea a citizen thanked him....the first time that ever happened. The country had been miraculously rebuilt with America's help.

Sam and Don in Korea

More photos from the 2011 reunion.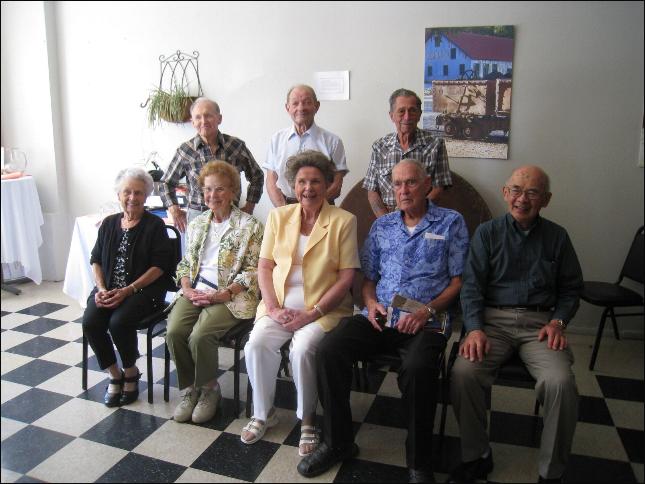 1946 Class members who made it from back left to right: Ole Ronnigen, Sam Pello, and Denny Smith. Front row seated are Barbara (Garecio) Browning, Joyce (Arbogast) Bauman, Beverly (Scholefield) Kilroy, Don Ellis and Rev. Peter Yuen.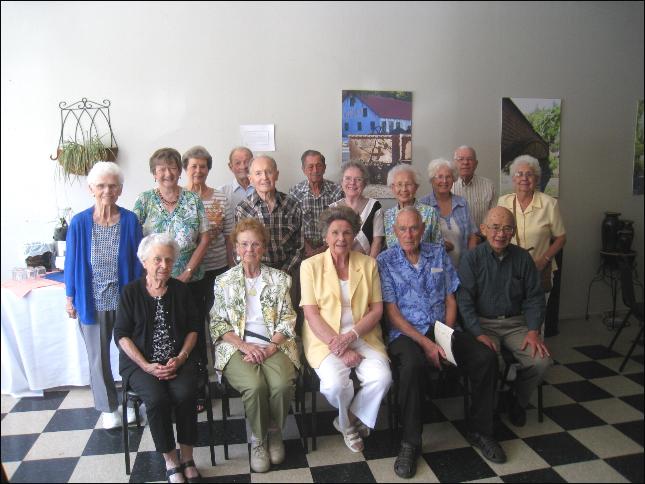 Back left are Eileen Davis, (unknown), Diana and Sam Pello, Ole Ronnigen, Denny Smith, Kathy Wayne Hooper, Mrs. Yuen, Bonnie and Mel McGuire, and Jean Burns. Seated in front are Barbara Browning, Joyce Bauman, Beverly Kilroy, Don Ellis and Rev. Peter Yuen.

The luncheon was delicious, and the get together with this wonderful bunch is beyond special. So glad to see everyone, and miss those who either couldn't make it, or are no longer with us. Beverly, thank you so much for all your work planning everything. Take care everybody, and hopefully we'll see you at the next one.