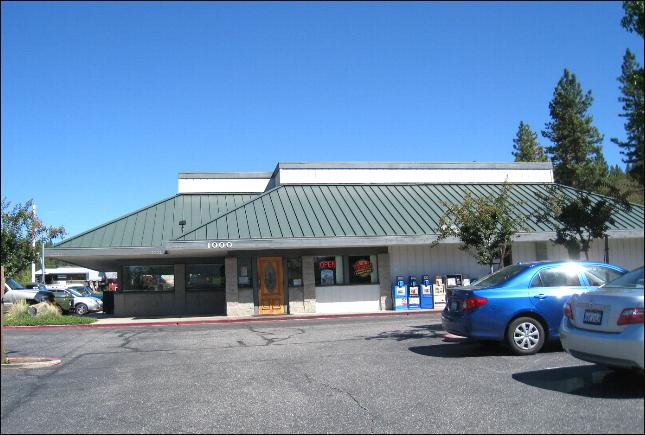 Nevada City High School Class of 1946 67th Reunion
(Wednesday September 18, 2013)
Today we're having a nice luncheon at Perko's Cafe with a wonderful group we grew up with many years ago. They were my older sister Virginia's classmates, a year behind Mel's class. She and her husband Bill Bouleware live in Salem, Oregon and couldn't make it. We're sorry that former Class President Dick Davies passed away. He (and wife Eileen) presided over so many reunions, and it's so sad not to see them today.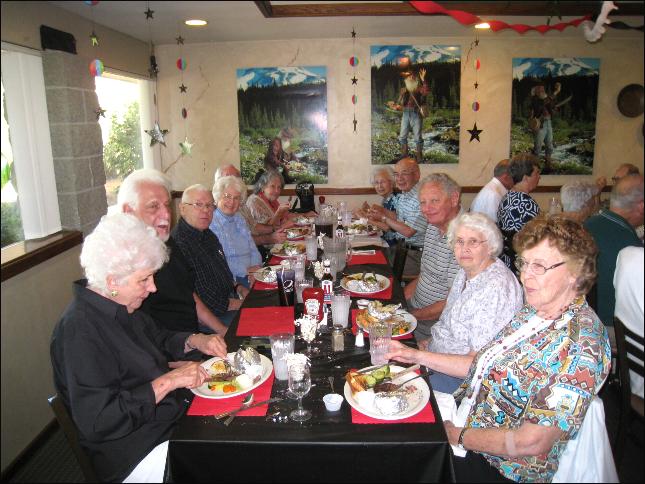 We're enjoying a delicious New York steak, or chicken meal with all the trimmings.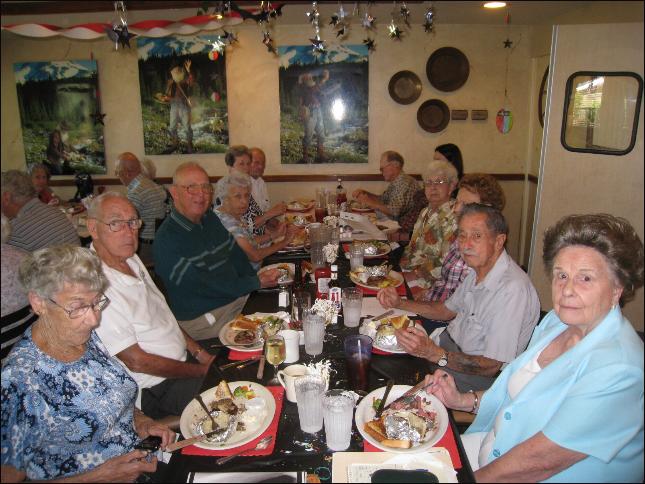 Some of those at this table shared some history with the Union newspaper that you might enjoy reading here.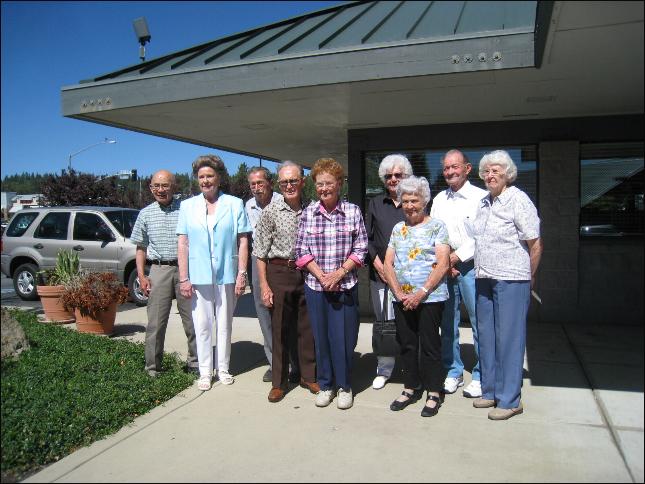 From left to right: Rev. Peter Yuen, Beverly (Scholefield) Kilroy, Denny Smith, Ole Ronnigen, Joyce (Arbogast) Bauman, Vera (Stanovich) ?, Barbara (Garecio) Browning, Sam Pello and Leona (Lotz) Riddle.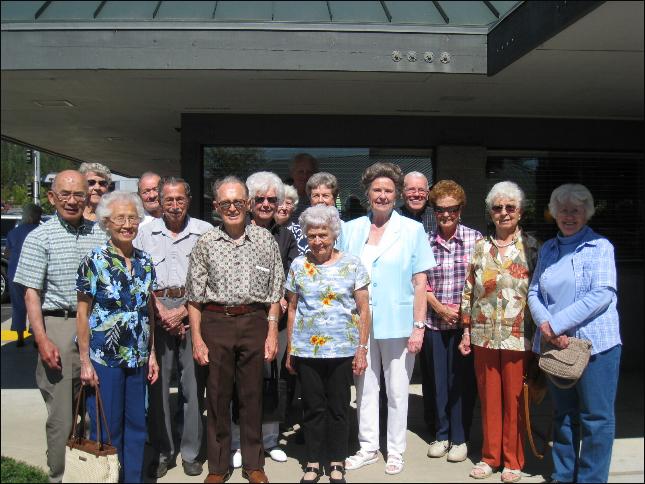 And here's all those still here getting into the act. Unfortunately, some left before the final mug shot. Regardless, as always it's been so much fun to get together. What's sad is that the group is growing smaller, and we miss those who are gone. Bless you all, and we hope to get together with you again.