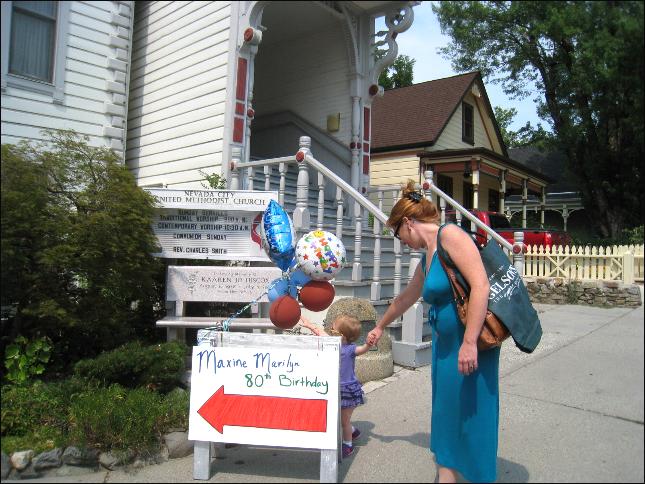 Maxine's 80th Birthday Party
(Saturday August 4th, 2012)
We celebrated Maxine's 80th birthday with her, and got to meet her children who put together this wonderful party for their mother. What they did was marvelous. It was like taking a trip back into time to look at all the things she's accomplished during her lifetime. Not only that, but the wonderful luncheon, with with background music....and a couple of wonderful songs by the kids. A beautiful Beatle's song solo "Imagine," a funny rendition of "Ragtime Cowboy Joe" by Micah and Carrie that hits the spot, so I've used it for background music here.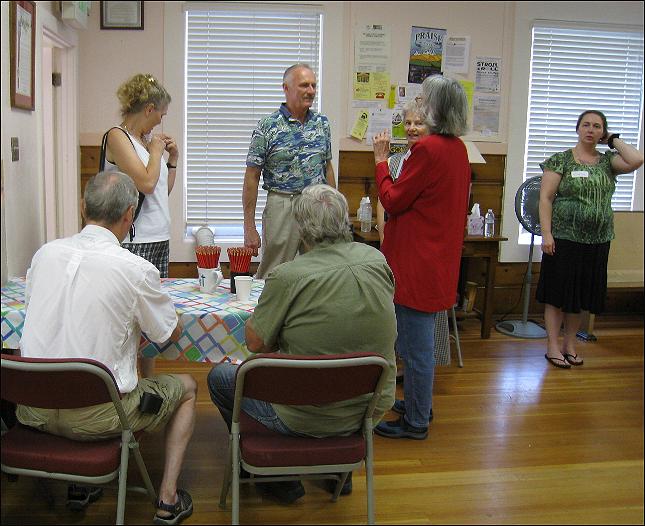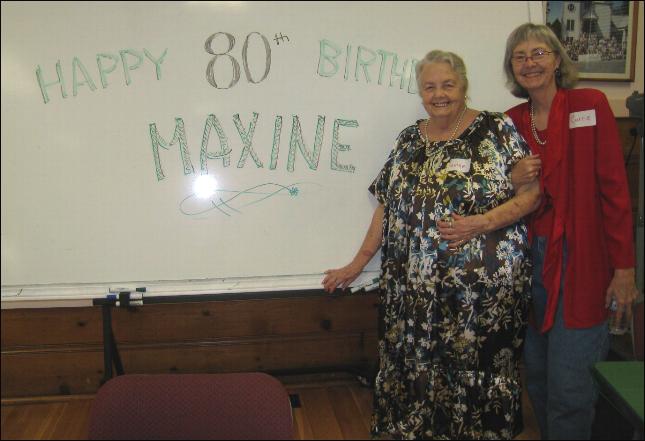 Maxine and daughter Carrie. When you look at the table below you see what a wonderful painter, family historian and writer she is. These are the things you can see, but there's much more than meets the eye. A lifetime of doing whatever was needed for others.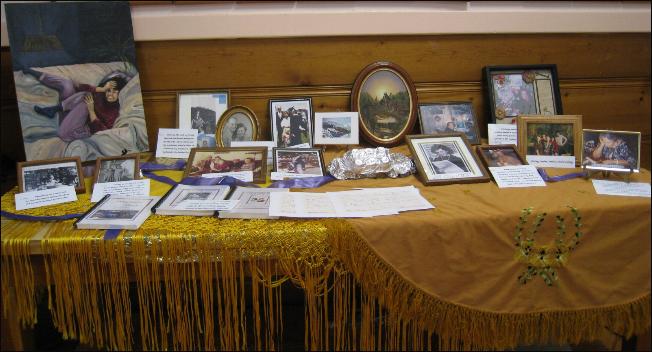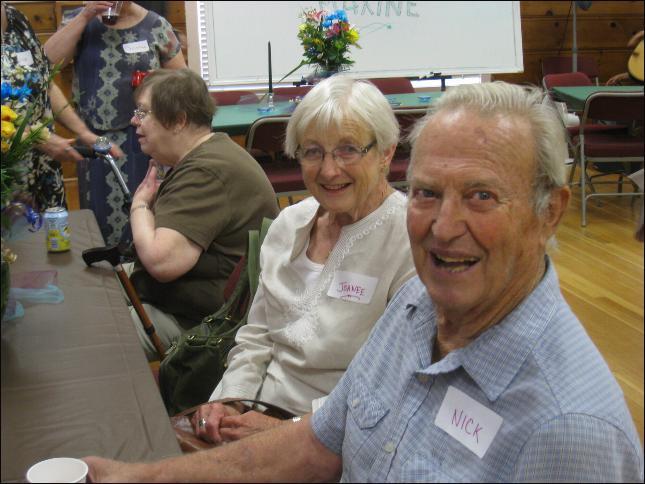 Good to share this special day with Joanee and Nick.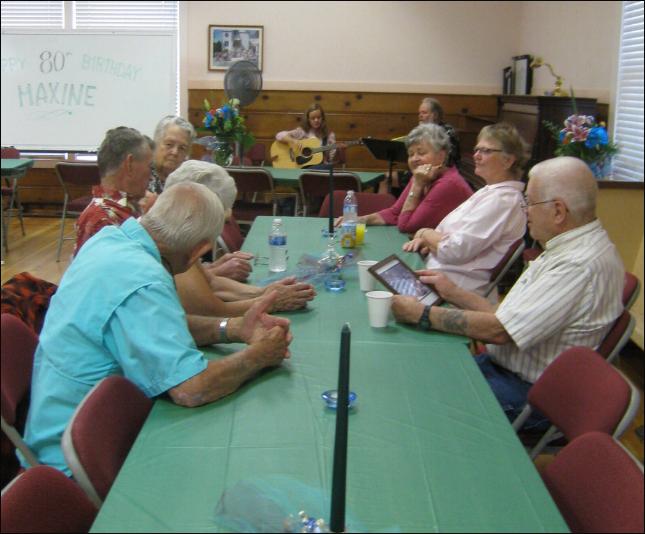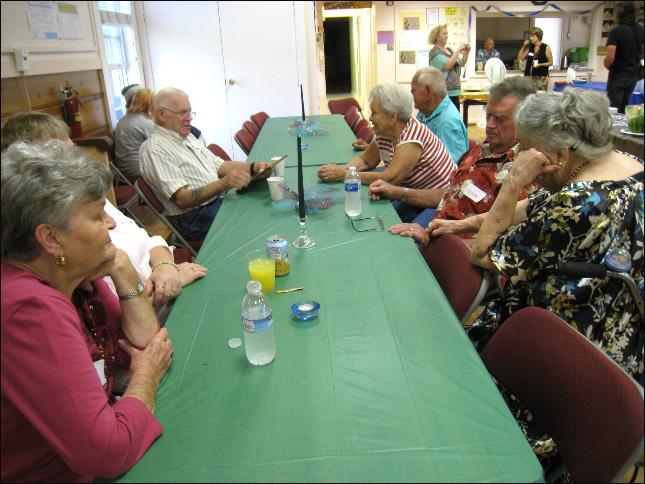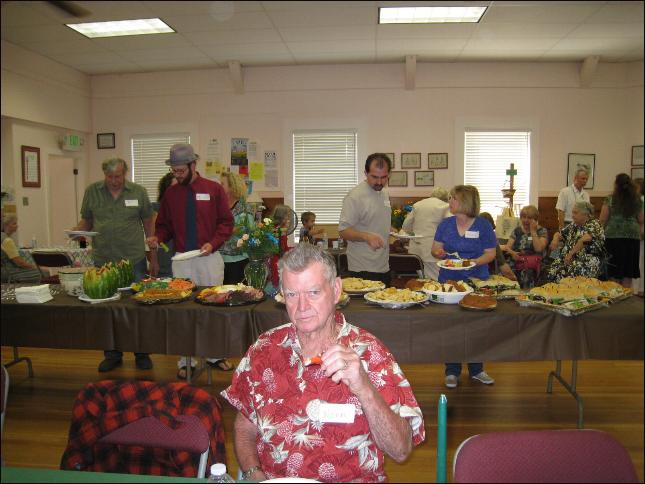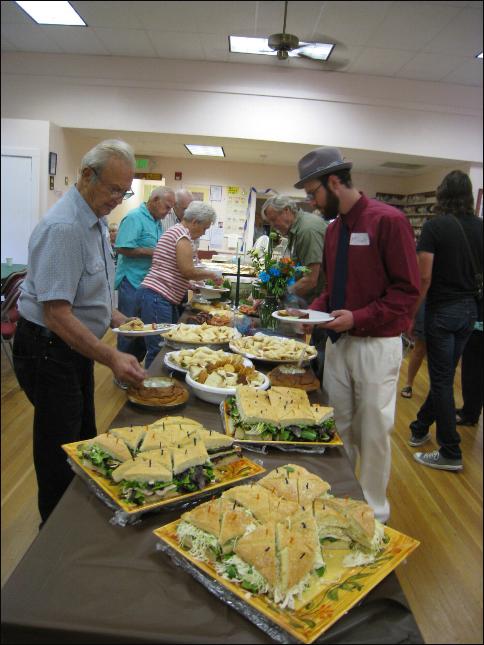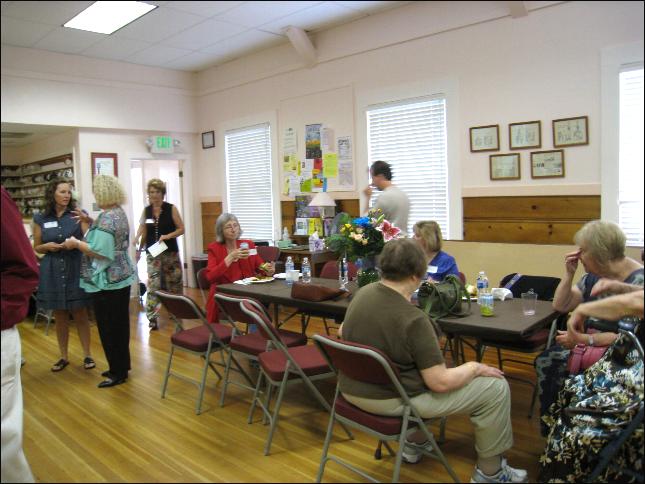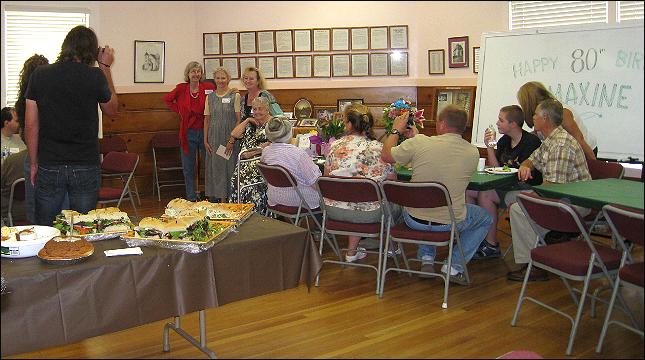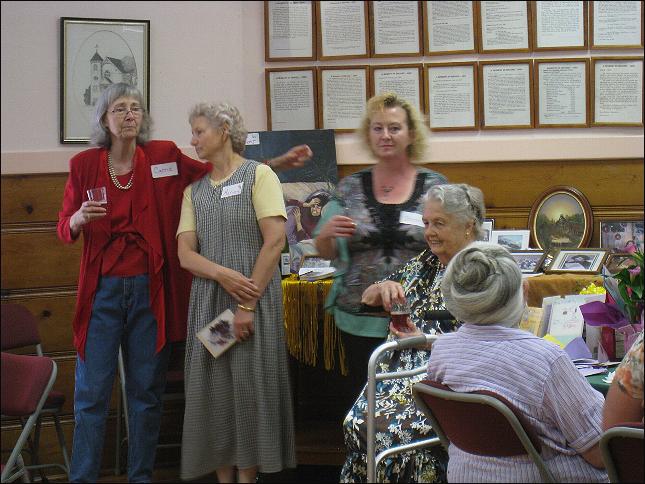 Daughter Marian read a wonderful poem she wrote for her mother, whom we toasted.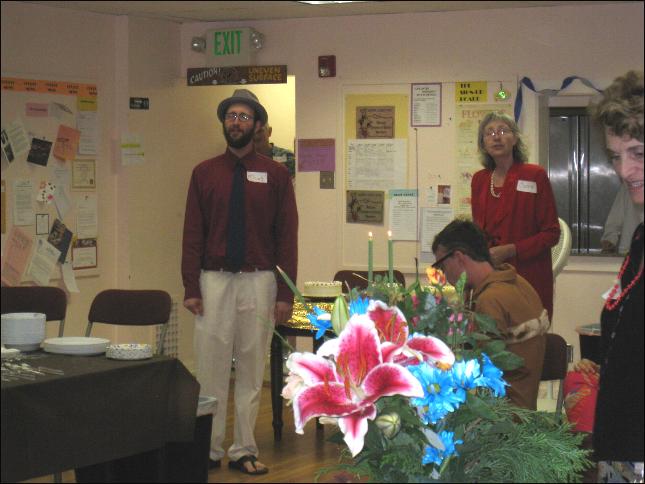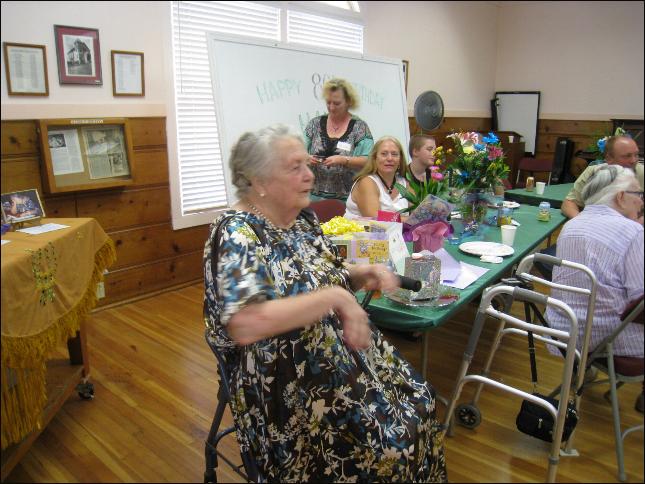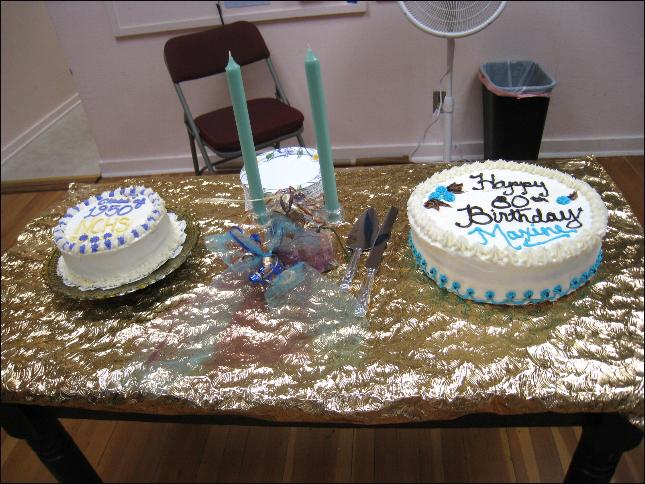 And now it's time to perform the perfect birthday tradition...Happy birthday to you....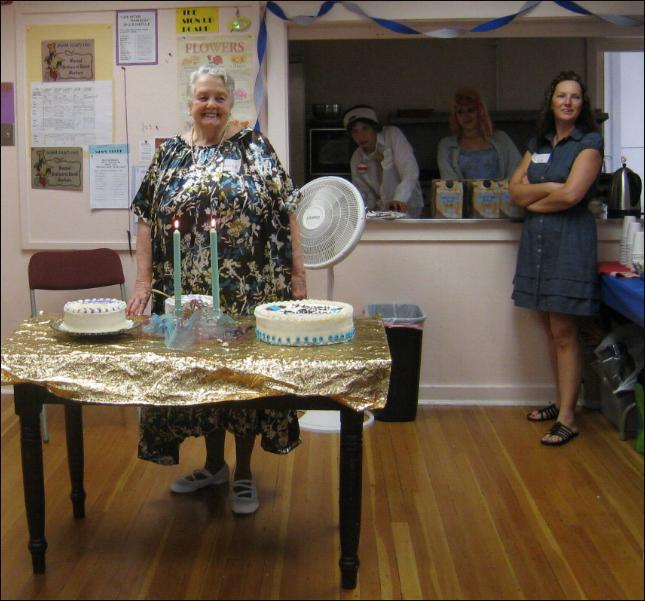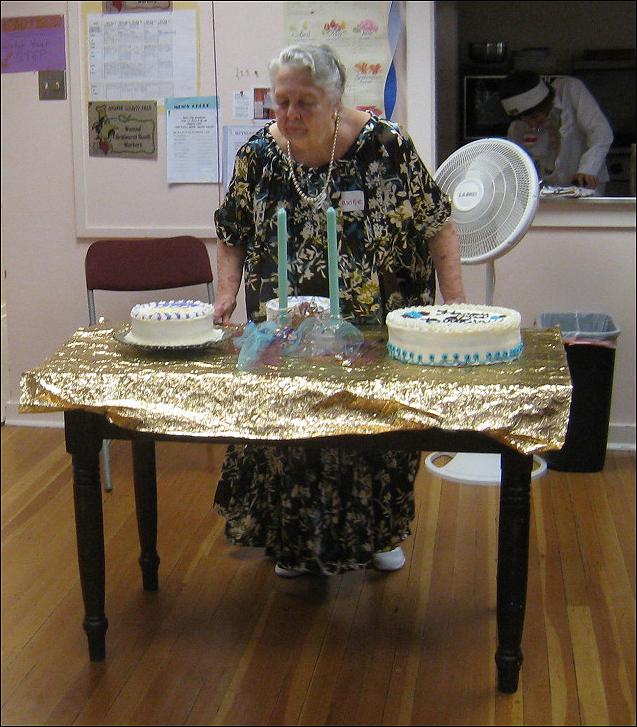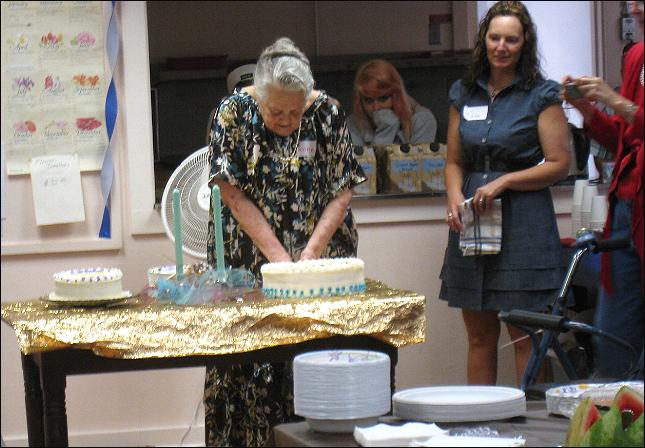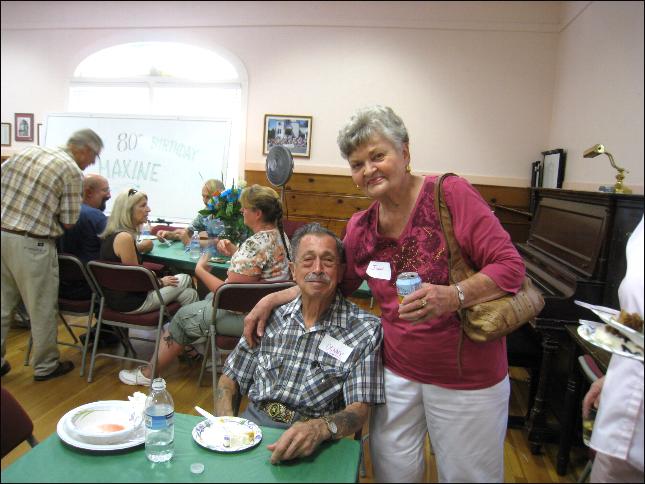 Denny and Joann getting ready to leave....and I have to get a shot of Norman's lights.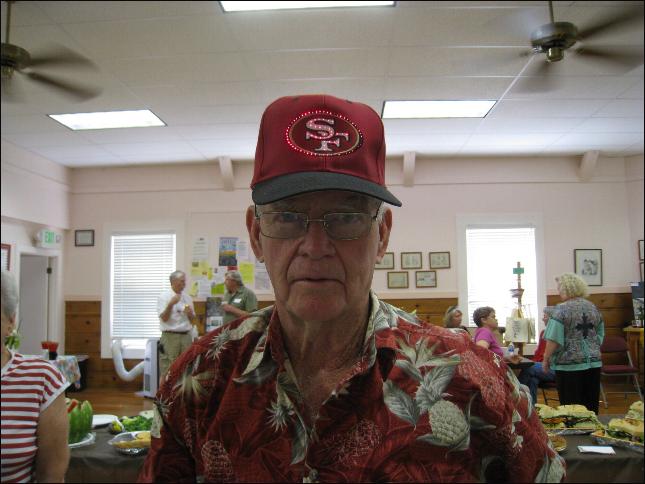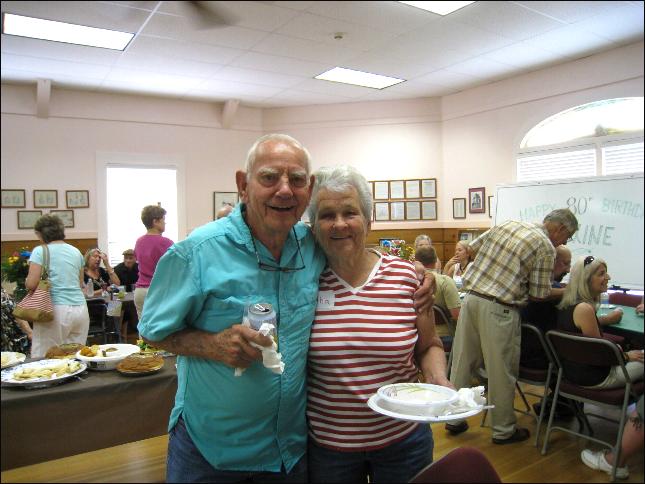 George and Githa are two very special people we always share wonderful memories with.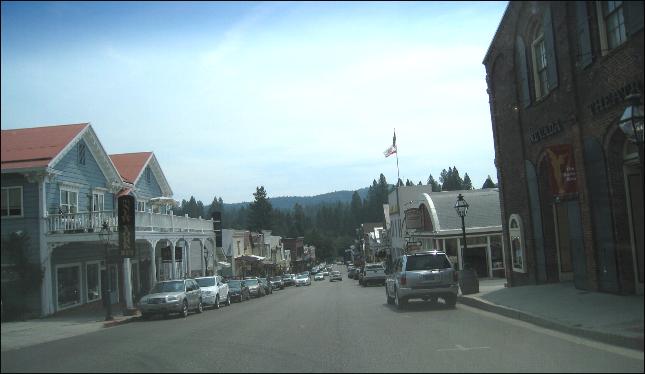 Maxine's birthday party was a real delight bringing back so many memories of our good ol' days. Growing up in Nevada City was precious....and some of us are still here. Maxine calls us the "Stick in the muds." There's an old saying that once you've tasted life here, and move away...someday you'll be back. It's that kind of place. Meanwhile, we wish the birthday girl (and everybody) the best there is of what we all have left to live.