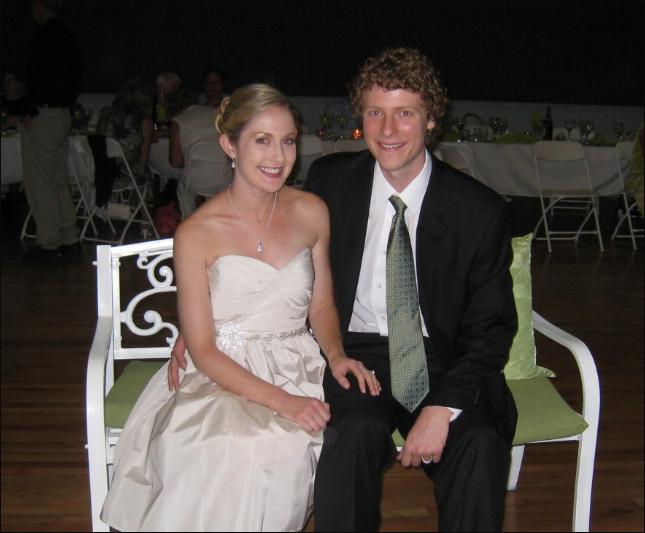 Lindsay and Jeremy's Dinner Reception
(Saturday July 7, 2012)
his evening we're at a dinner reception at Ponderosa Hall in honor of Lindsay and Jeremy's recent marriage in southern California where her family lives, and Jeremy is studying to become a medical doctor. Thanks to Mark and Laurie and all their helpers, we get to meet the bride and wish the newly weds a wonderful life together.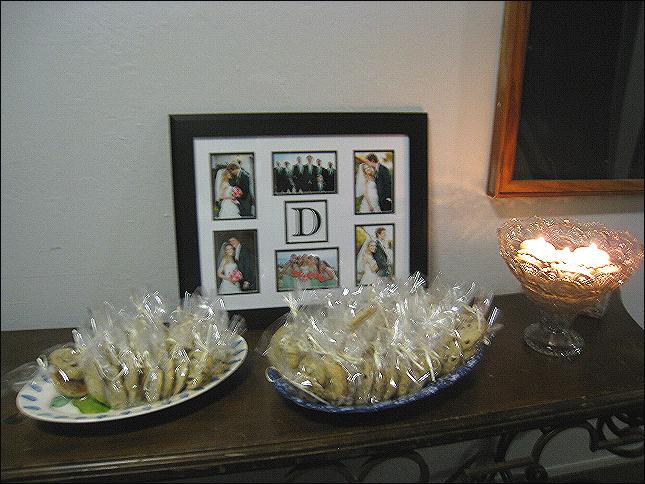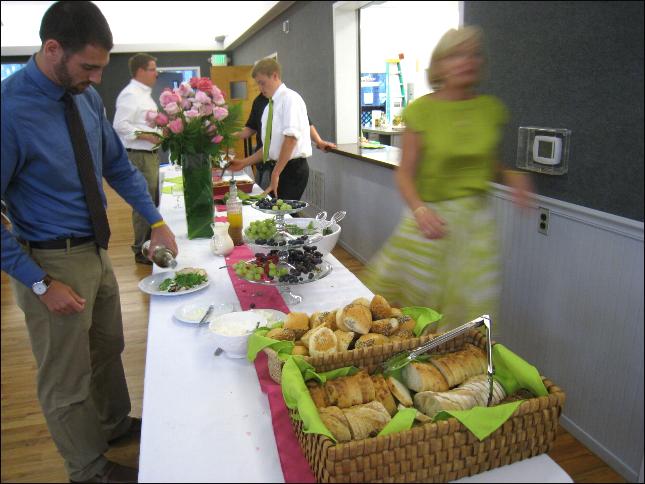 Nancy's on the move.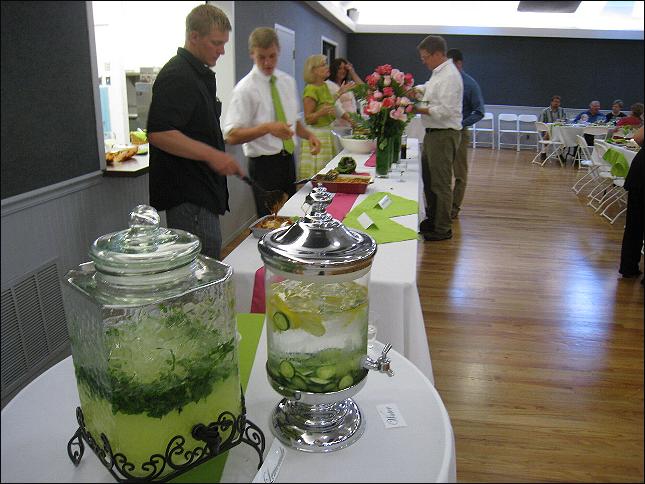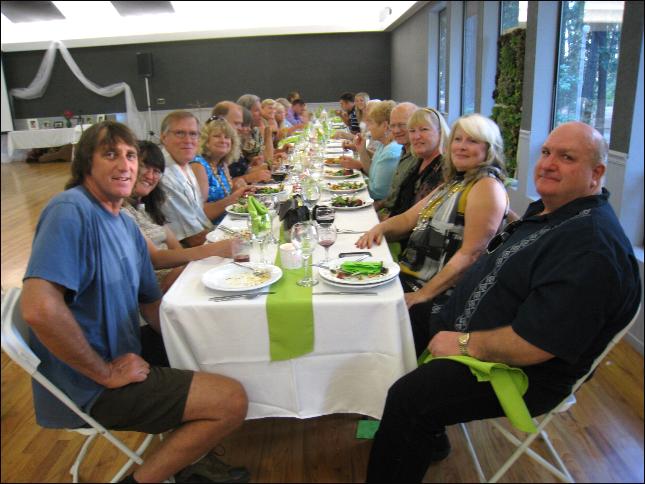 Our bunch is at the other end of this table.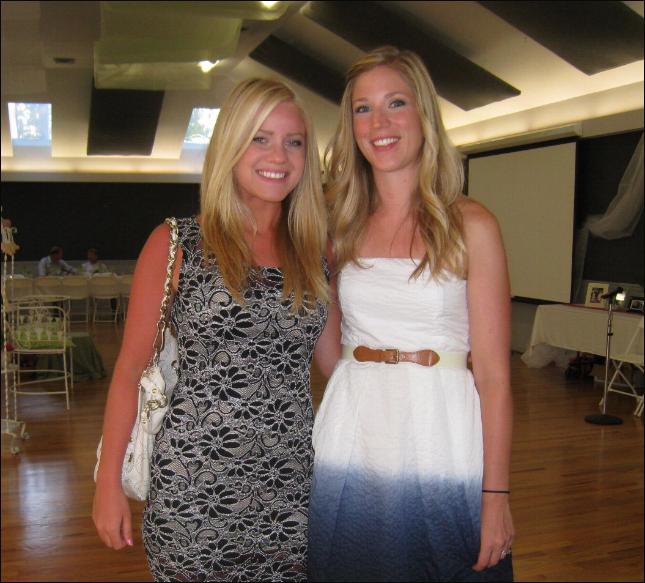 Sweet Amanda and Vicky.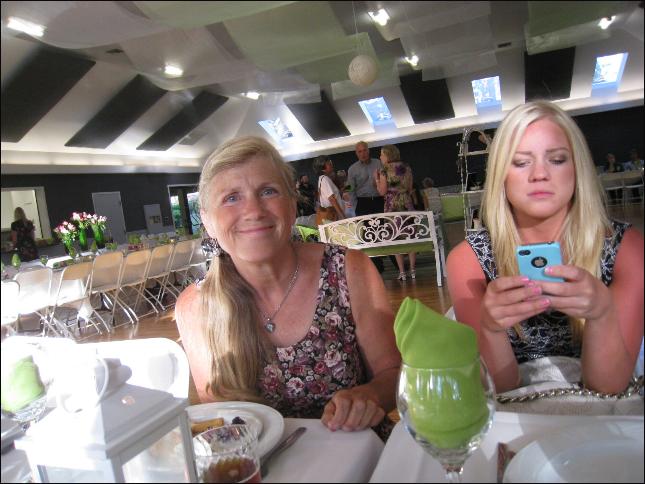 ....And Cheryl.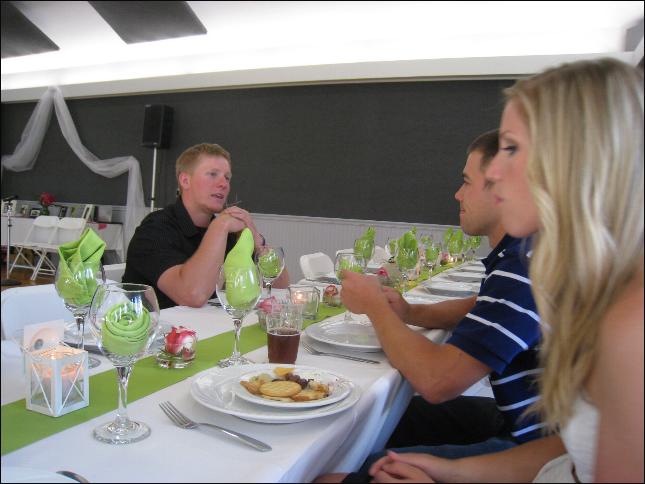 Brent and Guy talking it over.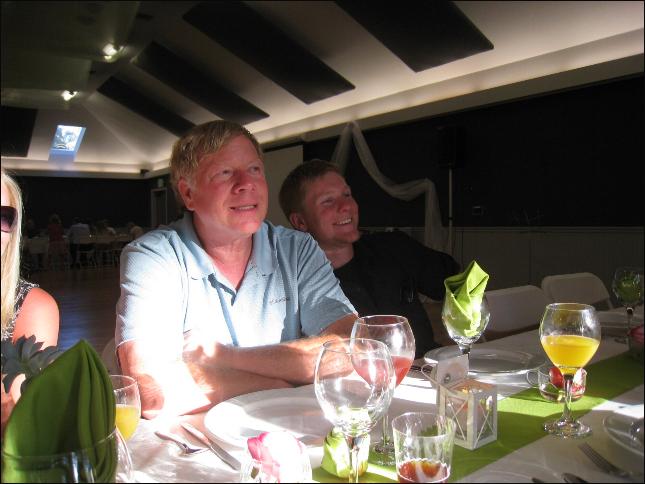 Tim thinks it's pretty nice.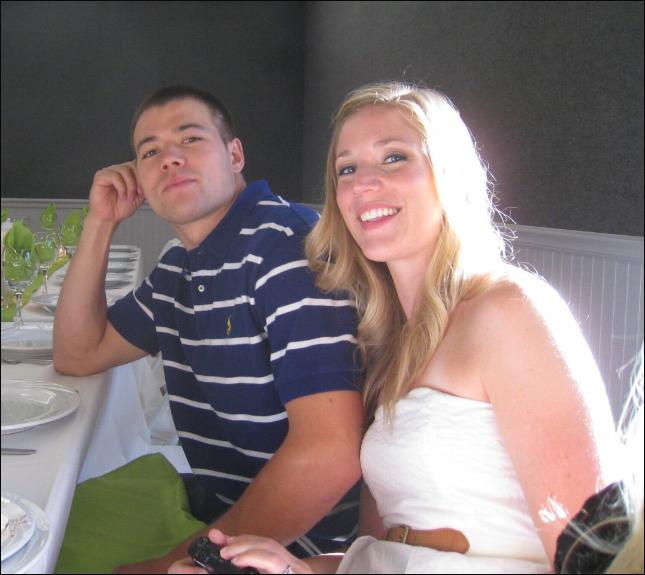 Sweet Guy and Vicky five years after their beautiful wedding.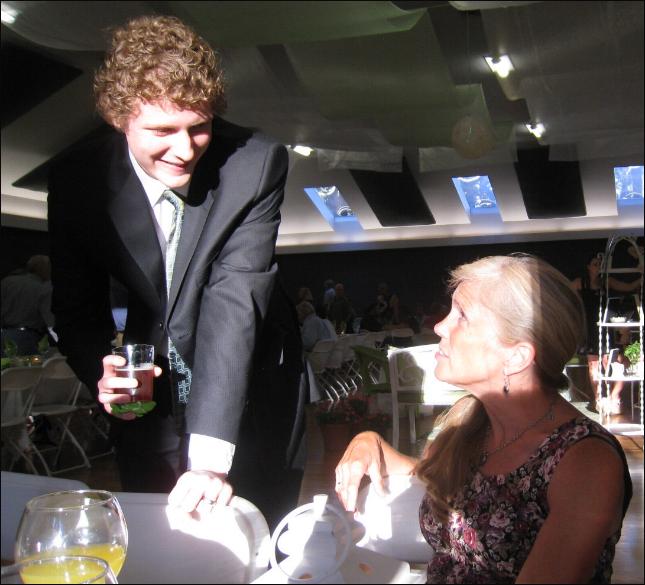 Jeremy's chatting with Cheryl holding what appears to be a glass of Mark's home made beer. The only reason I'm commenting is because I thought it was very good...for beer.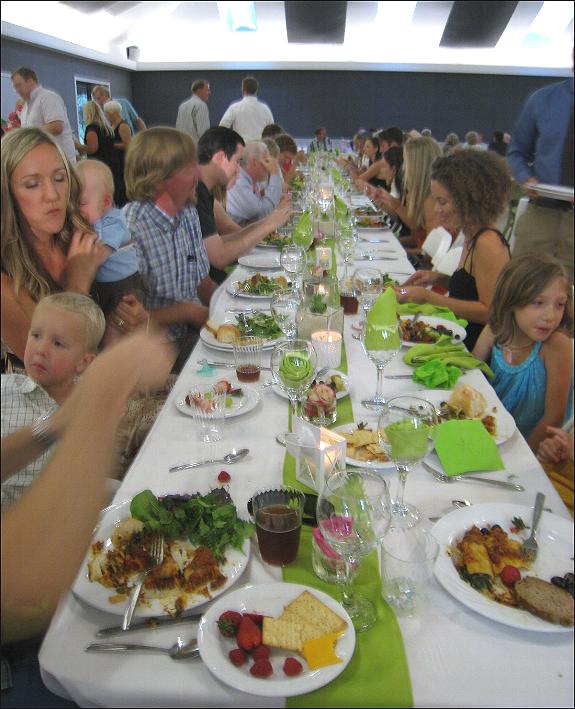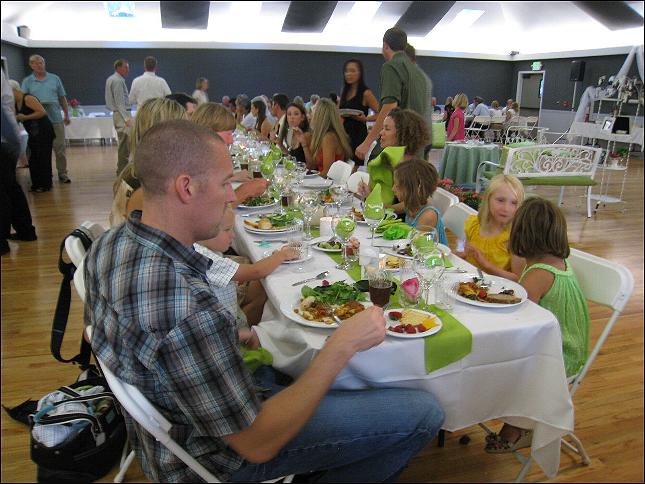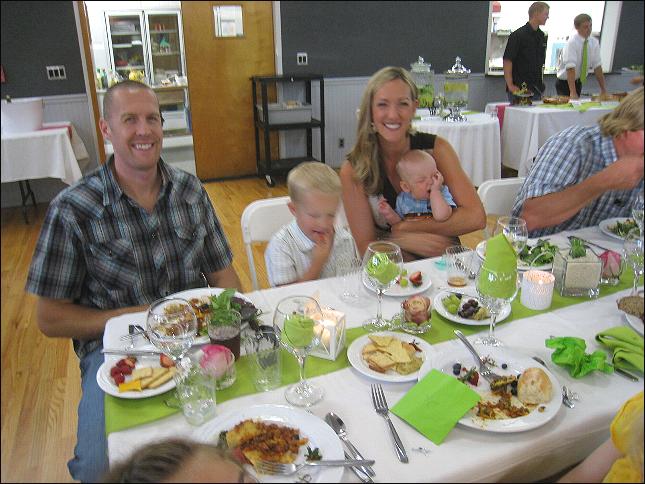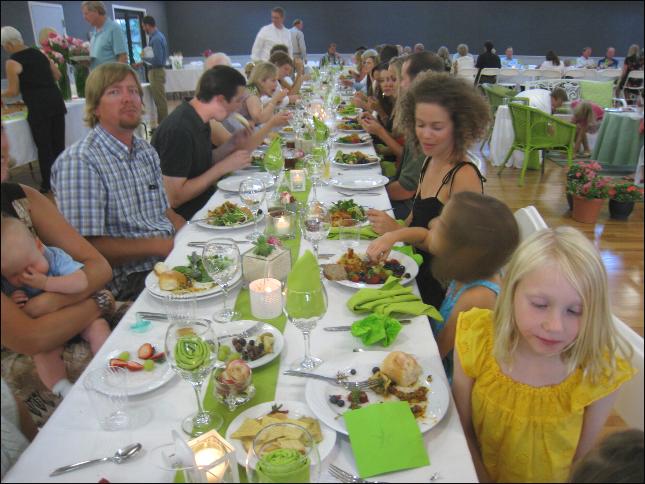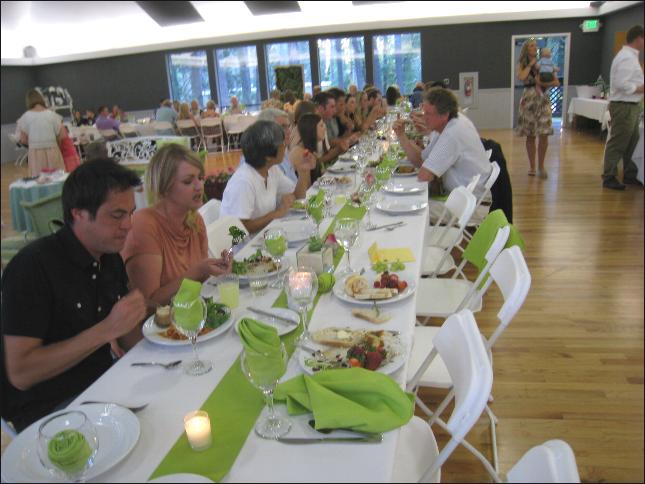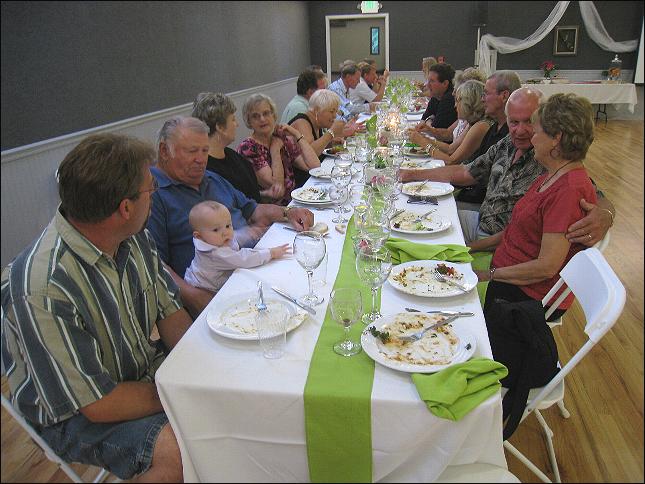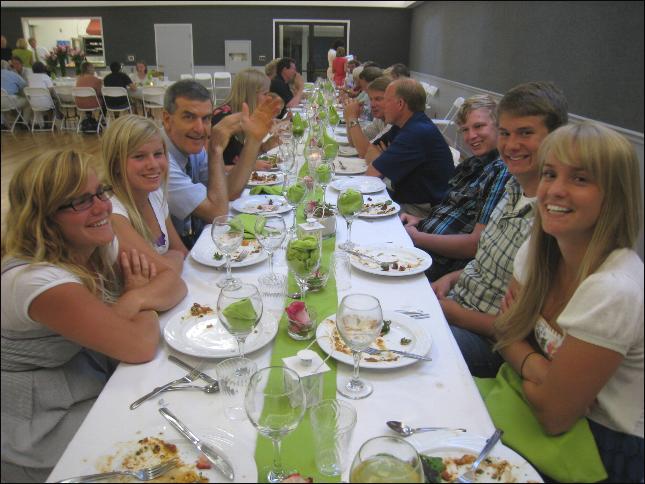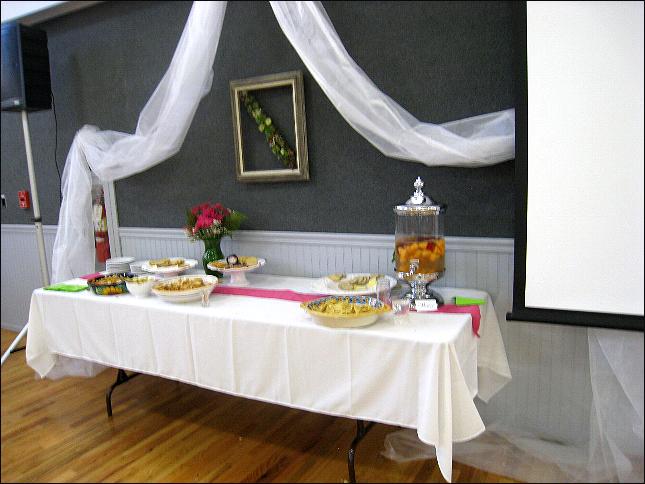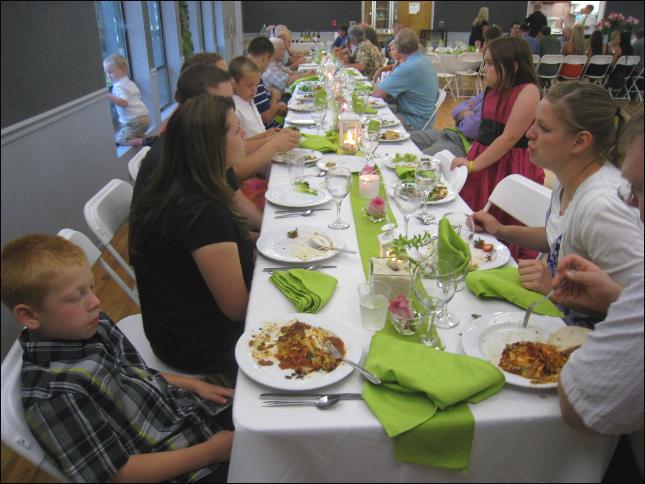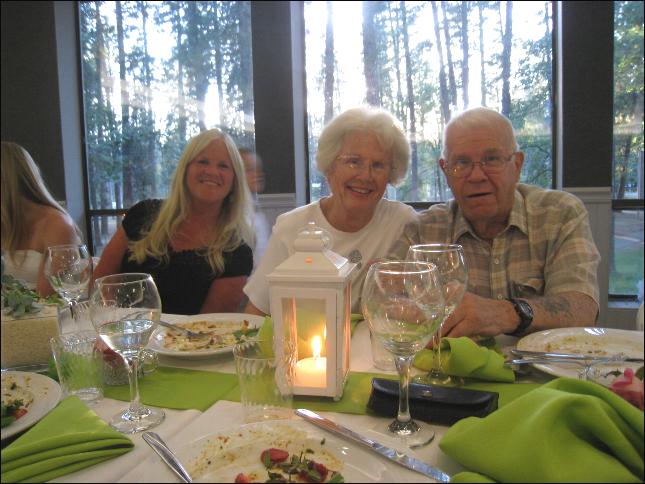 Finally caught up with Margie next to her elders (etc...old fogies).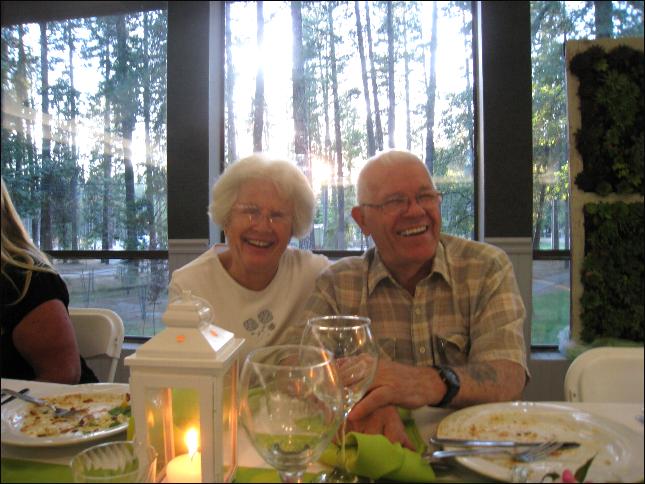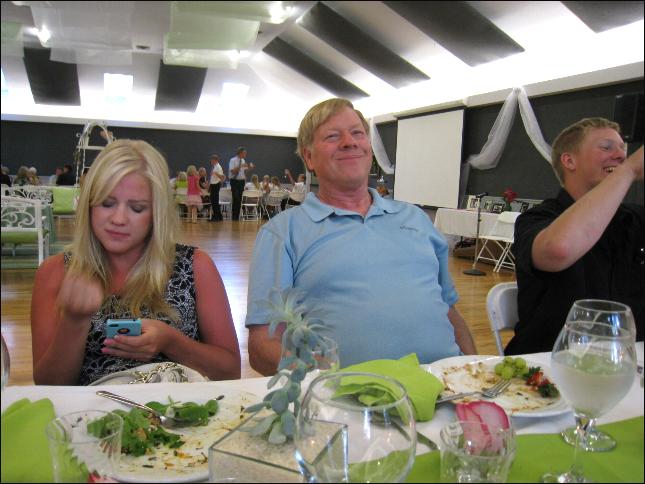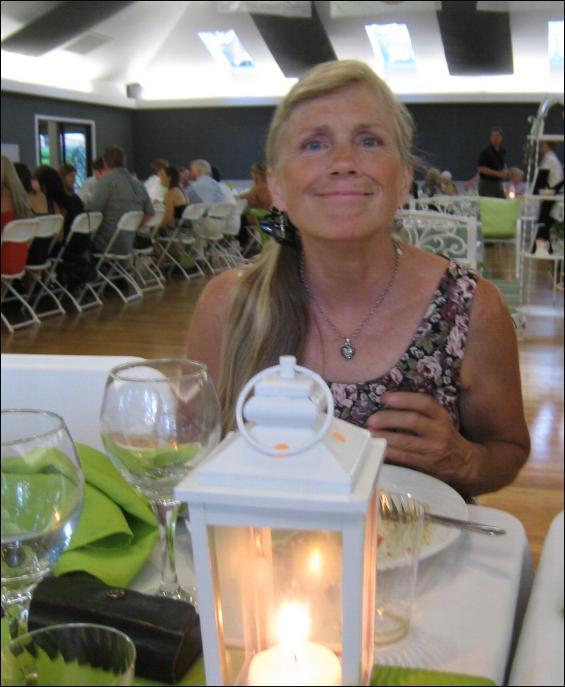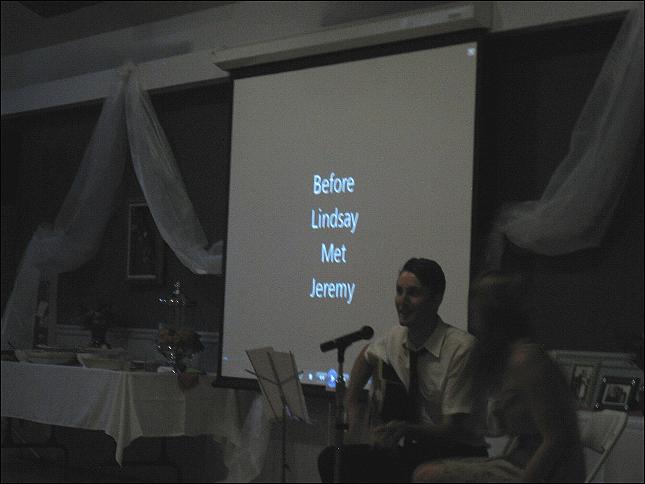 A movie on lil' Jeremy growing up.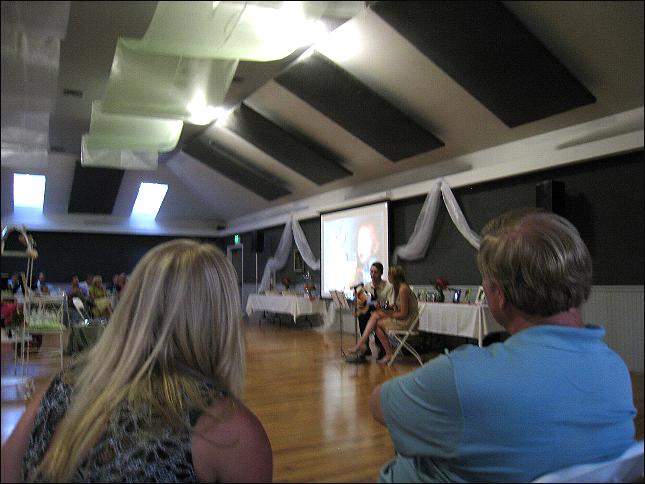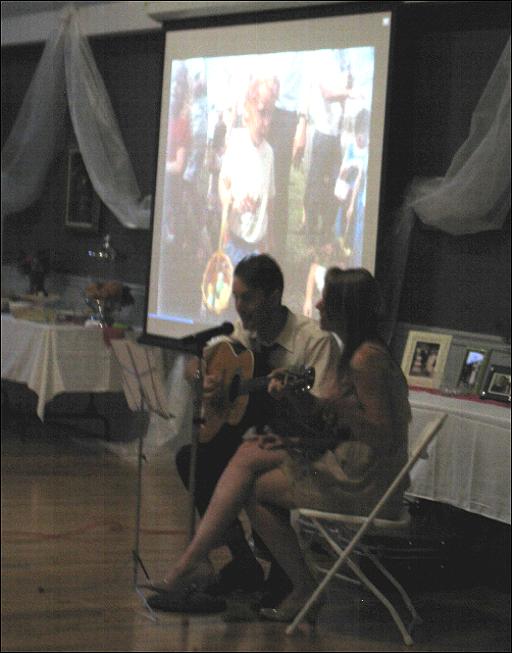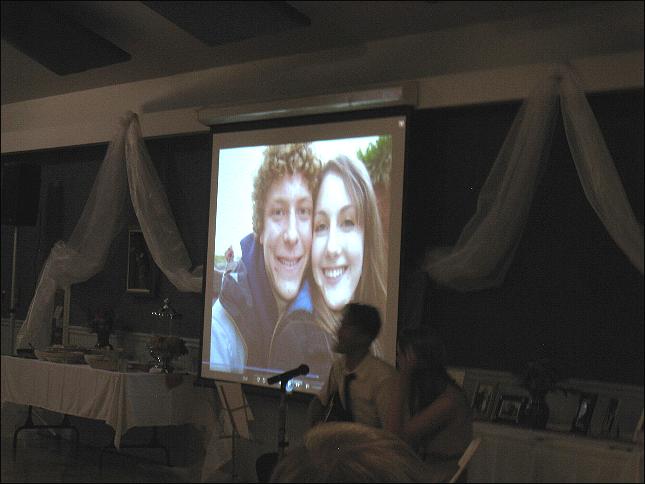 ...And then he met Lindsay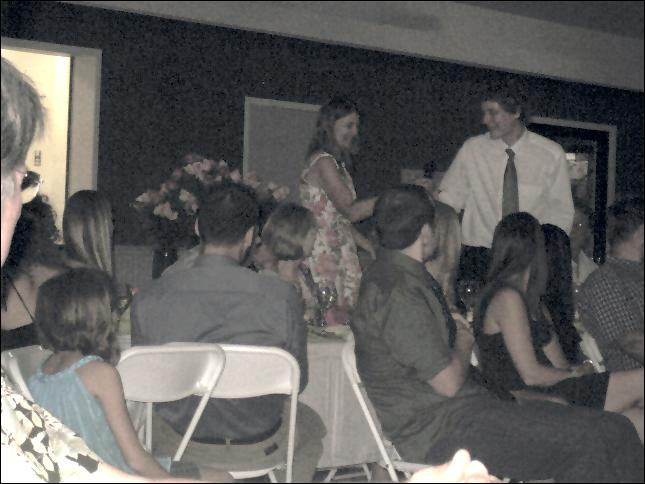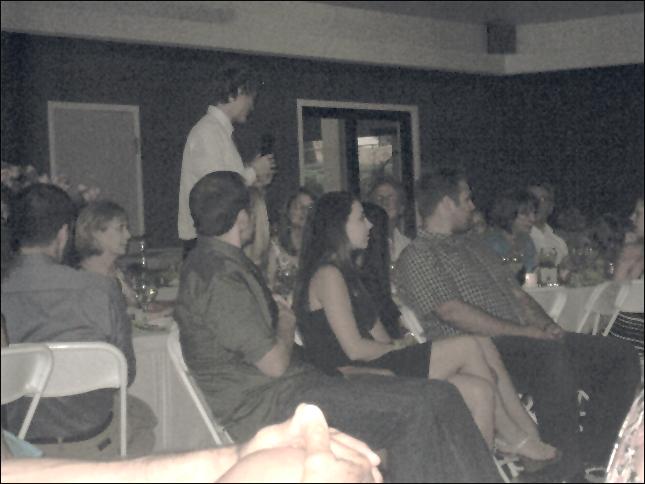 And then Lindsay and Jeremy were married by the ocean....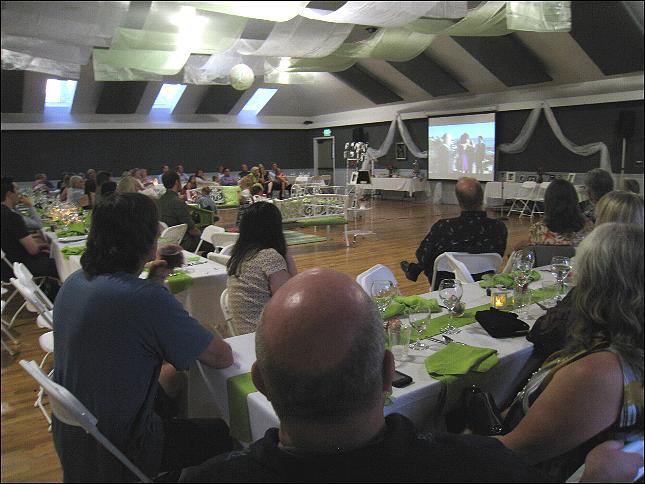 Jeremy with sister Stacy and the friend who put the movies and songs together. He played the guitar and they sang some very cute songs. Stacy played the harp in the wedding.

Cute Lindsay and Jeremy just before the dance.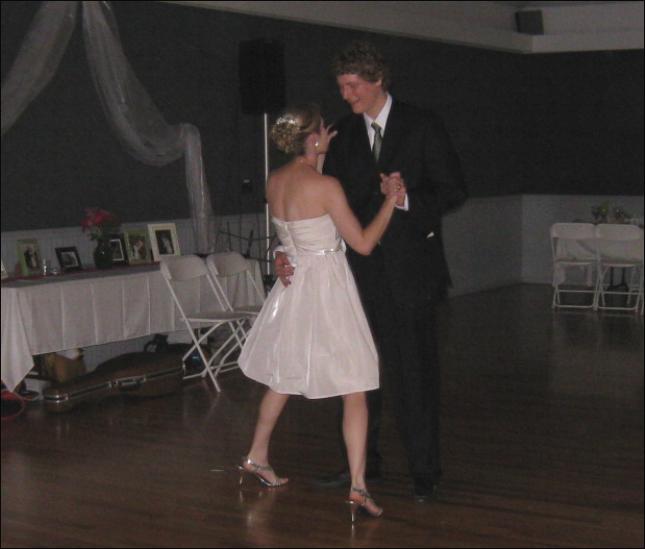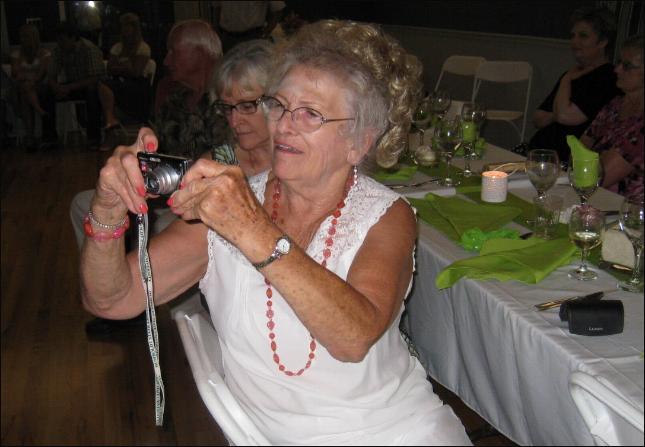 Grandmother Alice getting focused...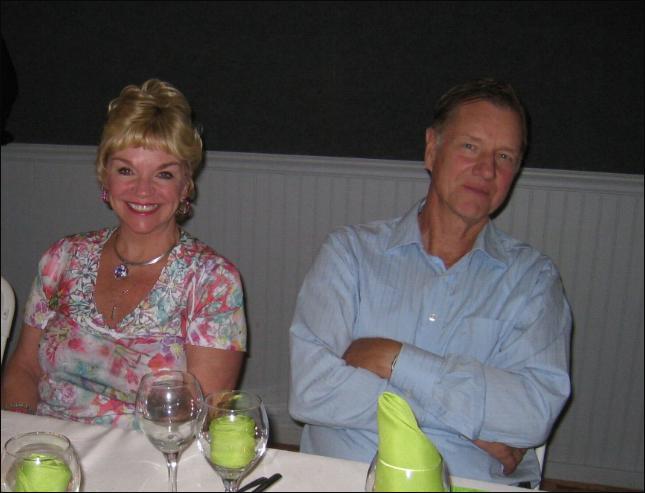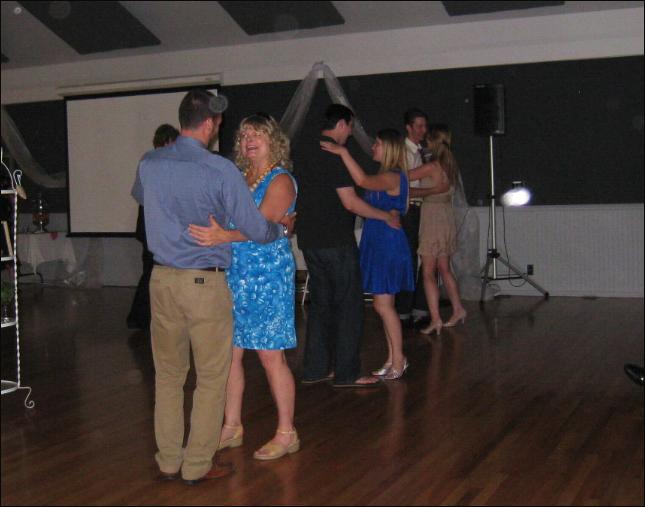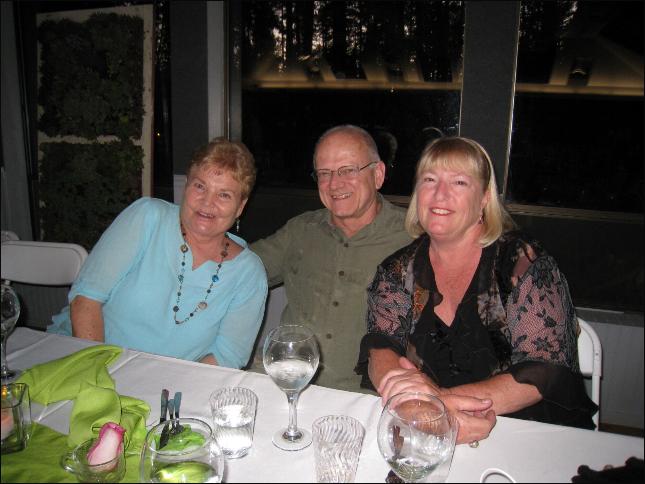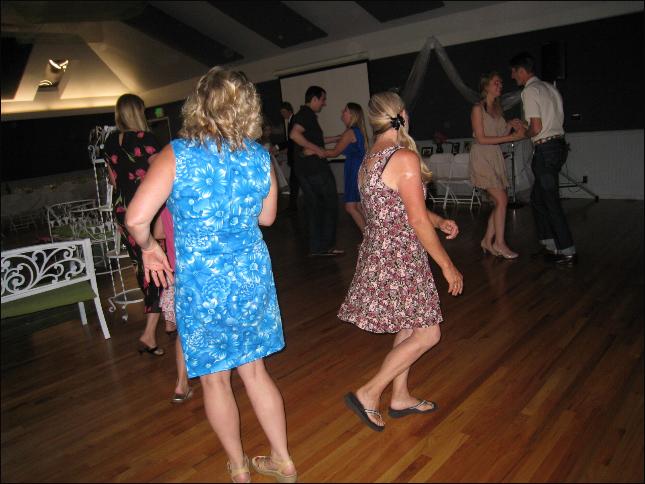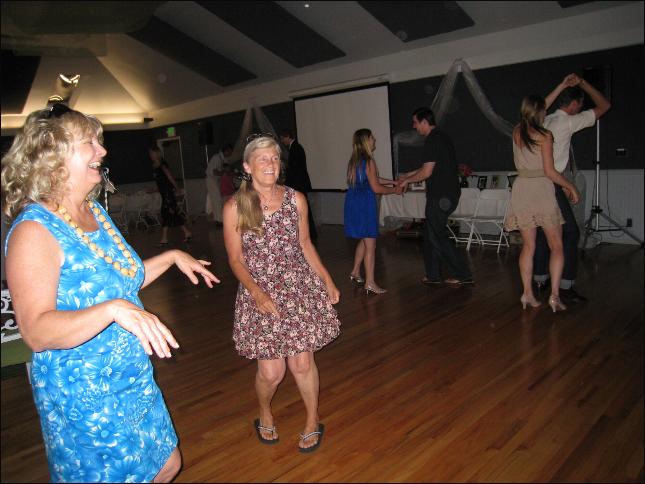 Whoopie! Some people sure know how to have fun...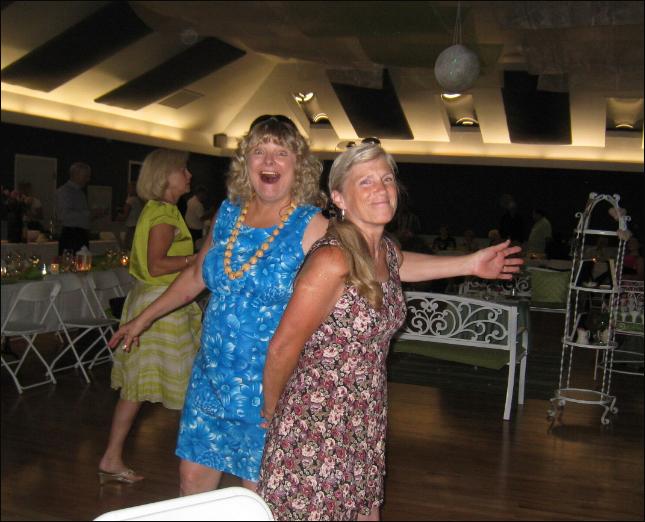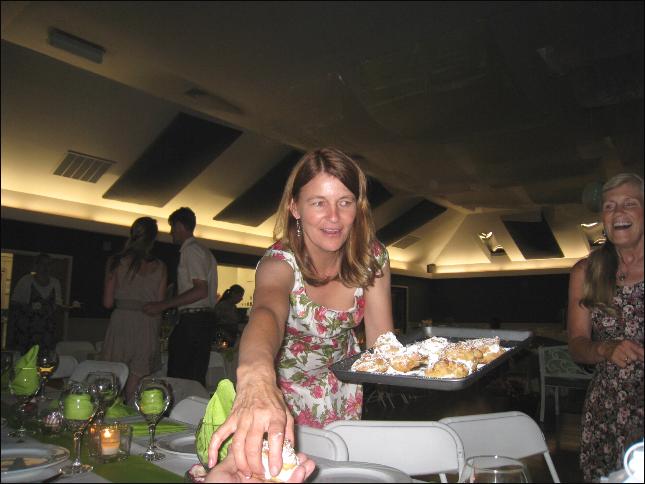 Laurie thinks we need a creme puff...Yummmm.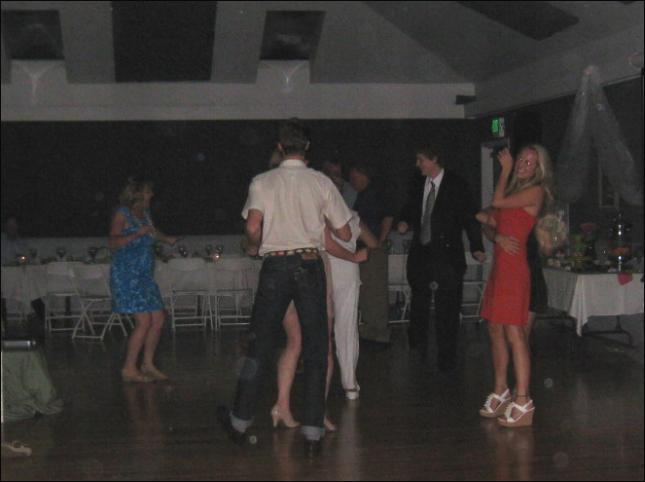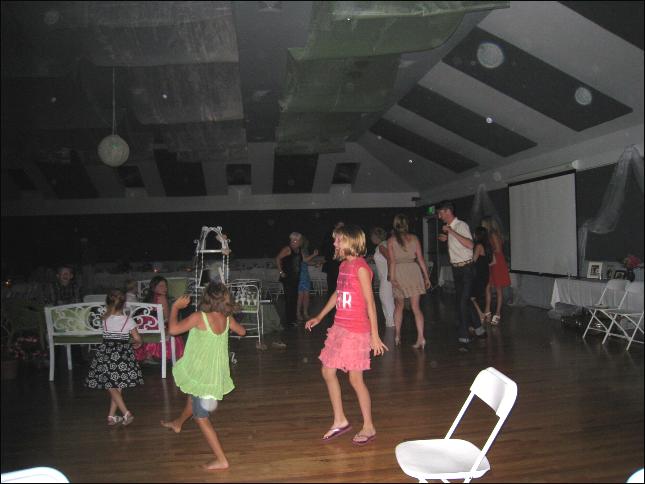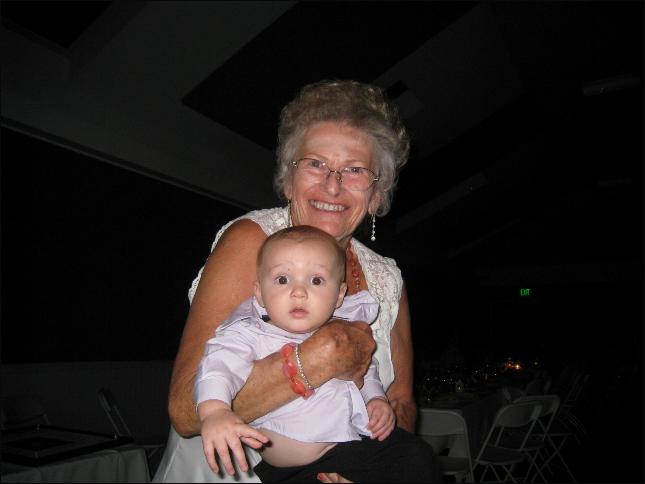 Alice and this cute lil' guy who is only ten months old and already running around. And with this, we decide it's time for us to depart for home. It's been a wonderful evening with old friends, new acquaintances, and family. Lindsay and Jeremy are a beautiful, talented couple, and we wish them the best life can possibly offer.