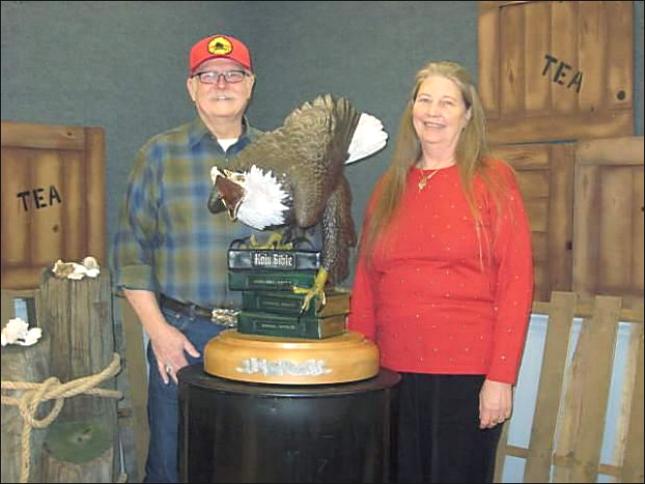 Bill Hald and wife Camille with his sculpted eagle.
Boston Tea Party Benefit Fun
(Saturday November 16, 2013)
We attended the Nevada County Tea Party's first ever Boston Tea party fundraiser at the Ponderosa Hall next to the Nevada County Fairgrounds. The tasty dinner menu included Boston clam and corn "chowdas," Boston brown bread, Boston baked beans, barbecued Boston style tri-tip, chicken, and Boston cream pie. Yum. And our wonderful local high school gals and guys did a great job serving and cleaning the tables. By the time we arrived the place was already overflowing with happy people delighted to be attending. Period costumes were encouraged but not required. Those who wore costumes received a free raffle ticket.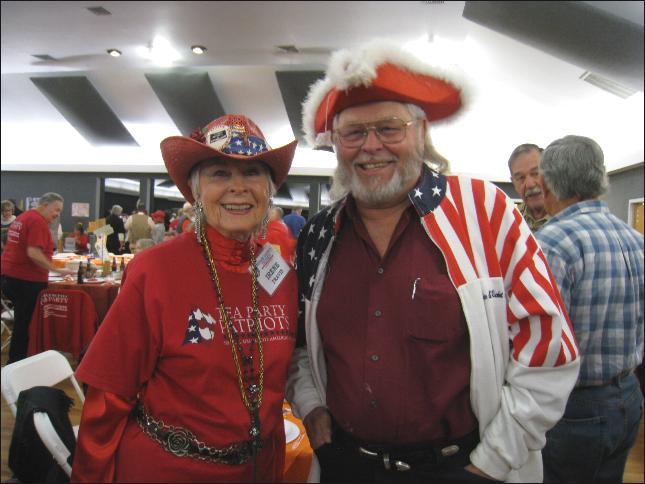 See what I mean!
Cheryl and Bonnie Hurley made sure Mel and I shared their table. So many showed up that they almost ran out of seating.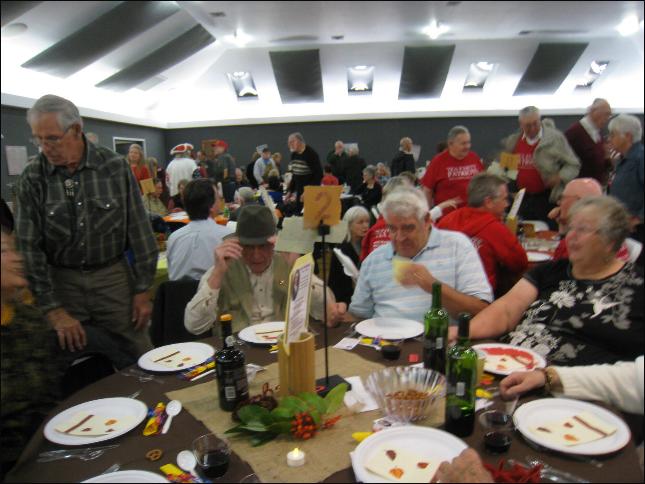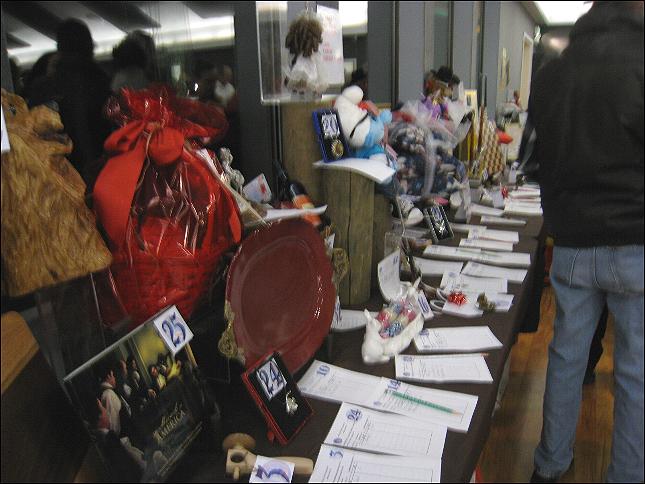 A silent auction and raffle continued throughout the evening. These are some of the different items we bought raffle tickets for. The no-host adult beverages and soda were available next to the raffle items.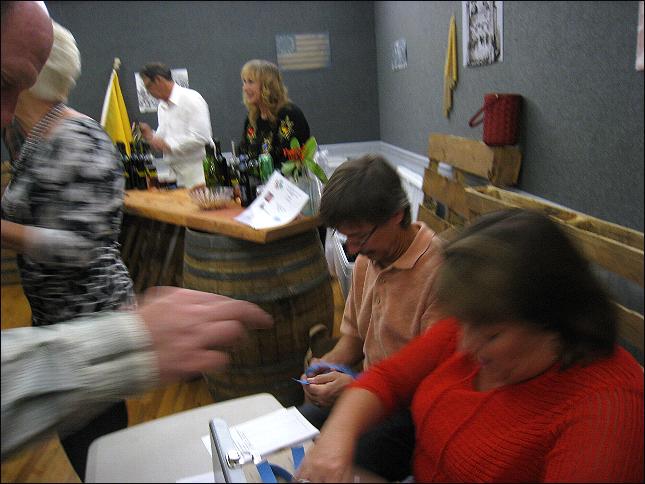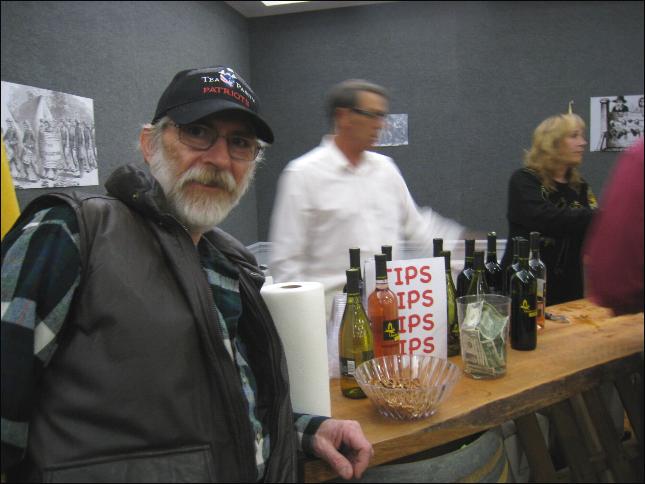 Ted Gilbert gets into the act having a little fun. He's a fine wood-turning artist, and donated a collage of fine wood pieces, crafted into a beautiful chess/checker board, as well as some wooden toys. Other silent auction donations include three pieces from local bronze sculptor Bill Hald. One is entitled "Ronald Reagan as a Boy," seated on a horse and significantly detailed. Supervisors Weston and Scofield have donated lunch for two with them and much, much more like three pieces from local bronze sculptor Bill Hald who made the eagle perched inside the entrance above.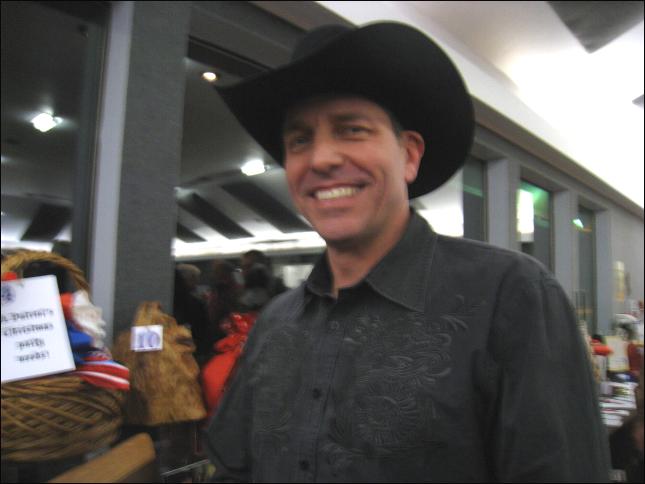 Mark Meckler is all smiles.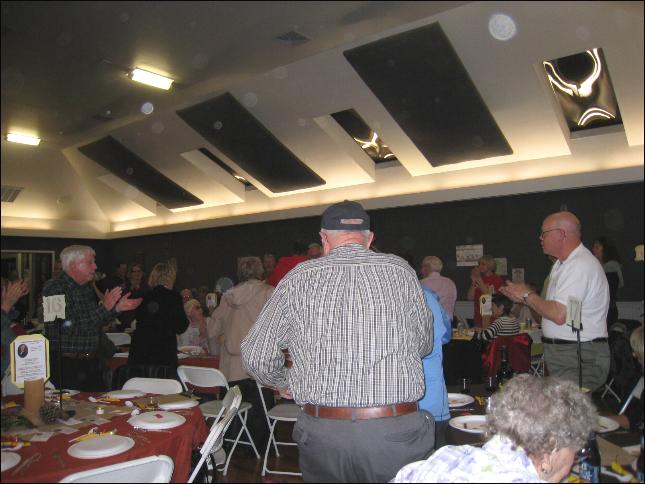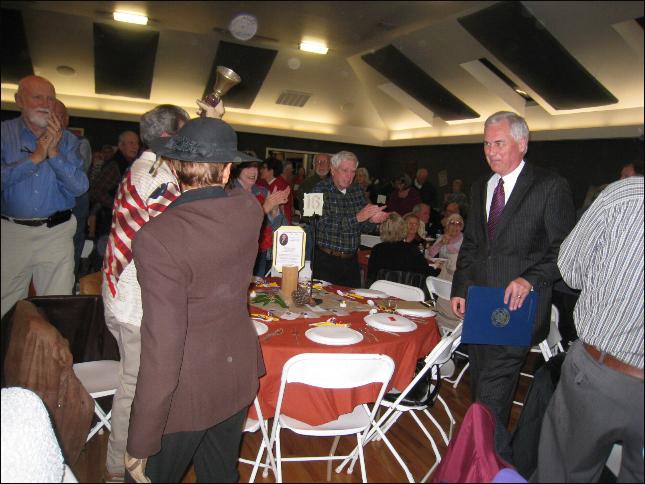 Tom McClintock shows up too.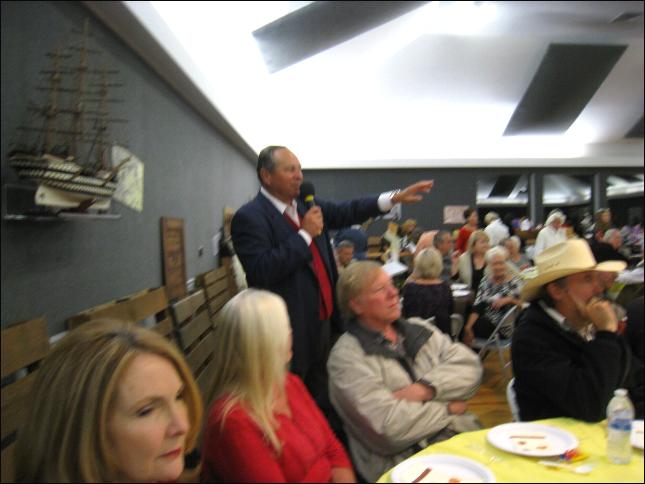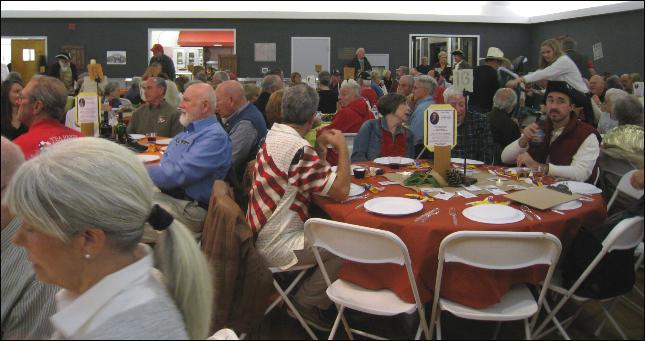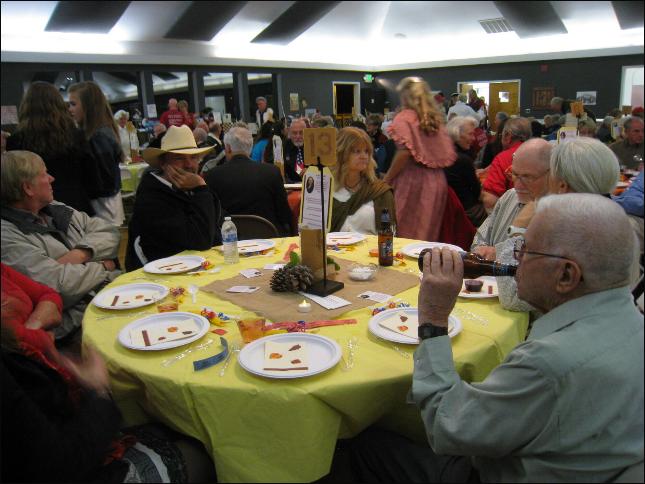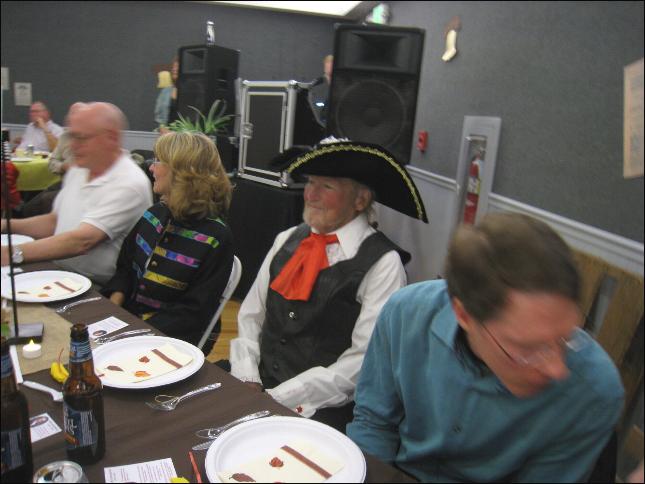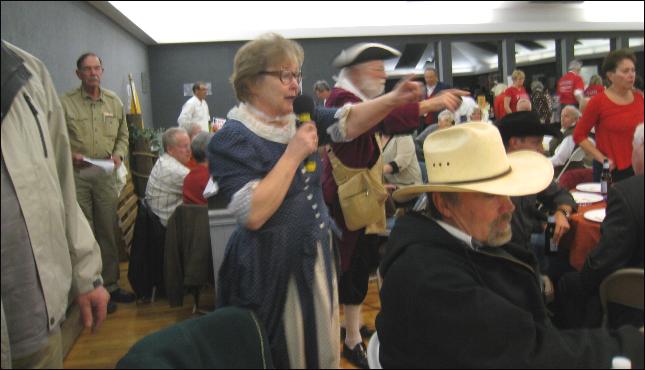 President Nancy Garcia was proud to recognize Ed Scofield of the Nevada County board of supervisors, as well as members of the Sutter Buttes and Nor-Cal Tea Parties.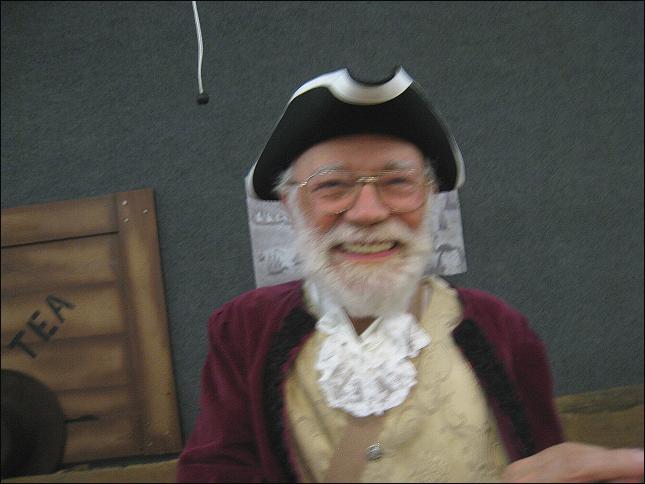 Eddy Garcia's lookin' Bostonian.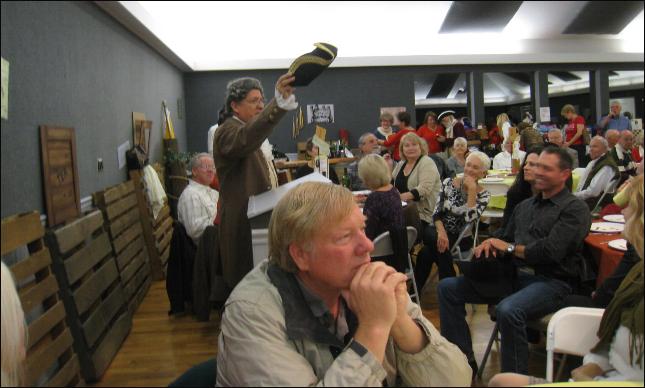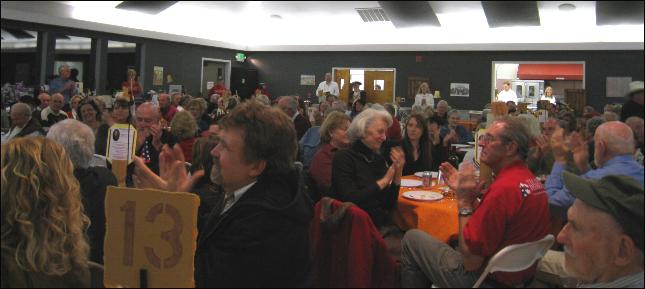 Looks like Todd (across the room) and I are about to have a camera shoot out.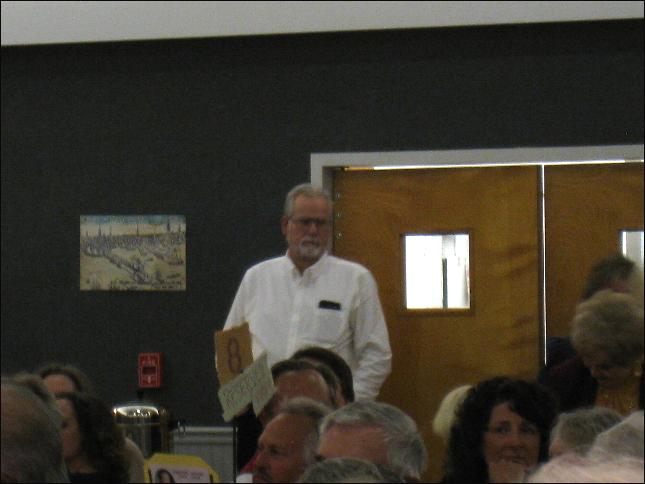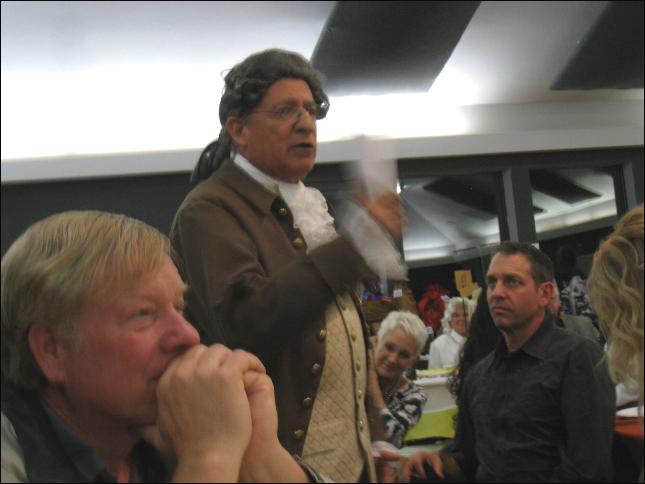 A presentation by Samuel Adams, remembering the first Boston Tea Party, was passionately delivered by Rex Ruth. Grass Valley resident, and Tea Party co-founder Mark Meckler attended with his entire family and delivered a riveting call to action for all citizens who believe in limited government.



The surprise guest of the evening, Rep. Tom McClintock (below), was introduced by Fran Freedle, former Nevada County supervisor. Rep. McClintock's speech outlined the trespasses of Washington D.C.'s "big government, big spending" attitude and encouraged all of us to be active in our communities, to write our representatives and to learn about the issues that will affect us and generations to come.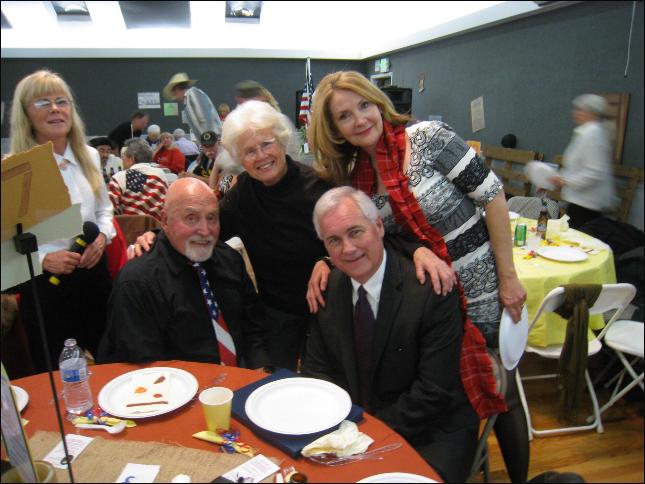 Sue and Bonnie McGuire, Bonnie Hurley, Stan Meckler and Rep. Tom McClintock.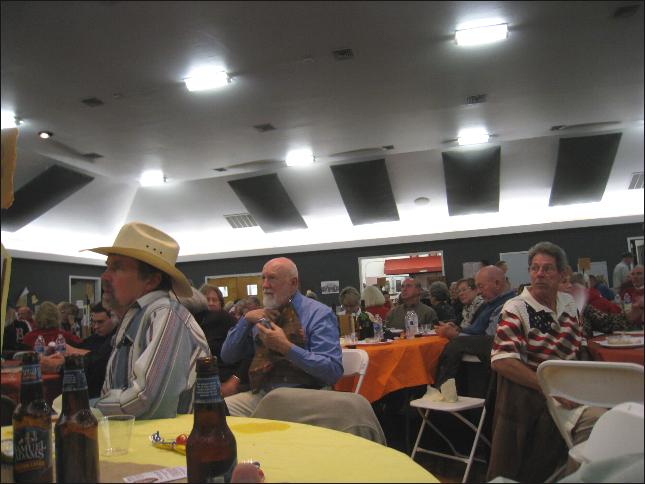 George Rebane, Sue (below) and others listening to the presentations.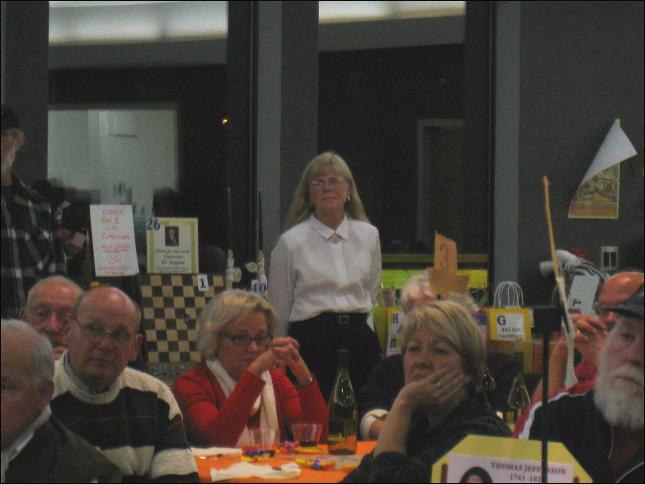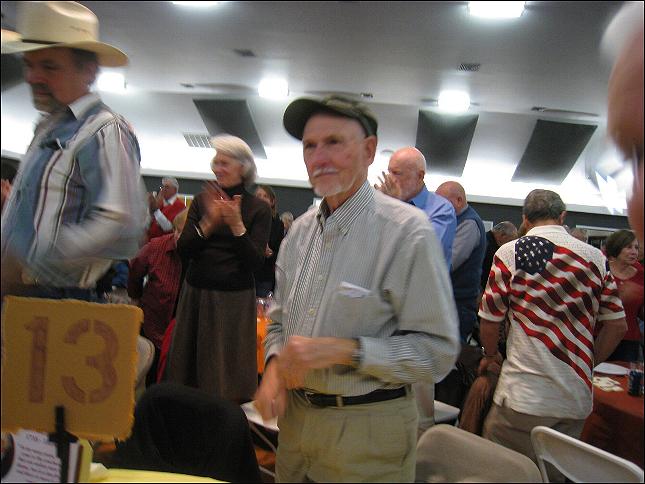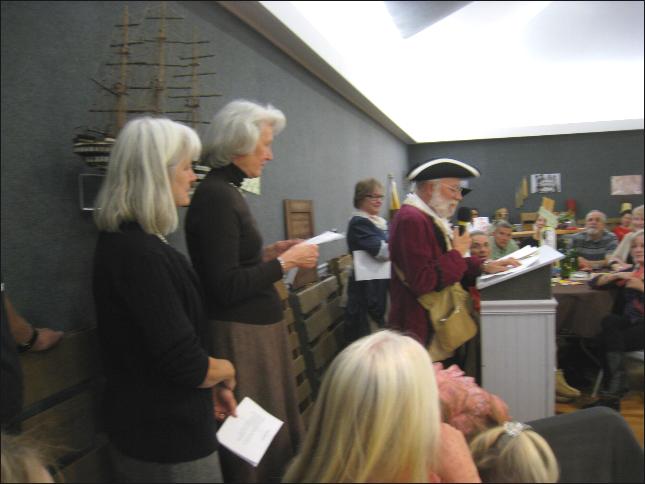 Different people gave a special presentation of quipped unique discoveries about the historic and revolutionary period called "Did You Know?" during part of the evening's entertainment.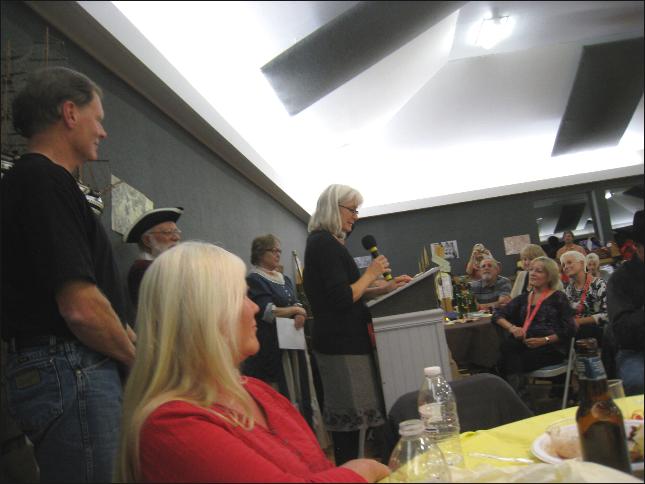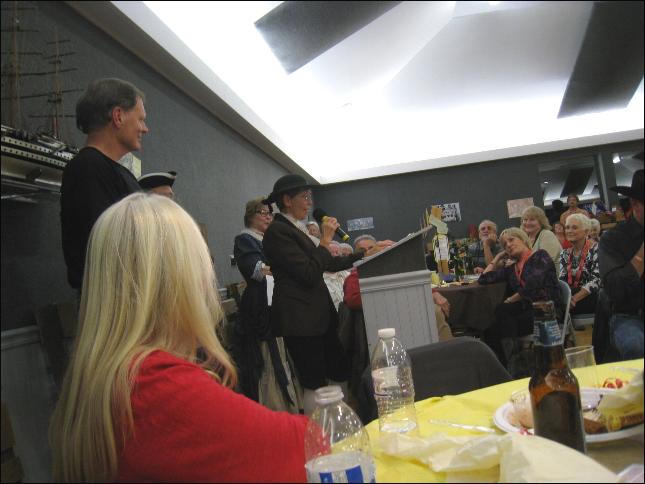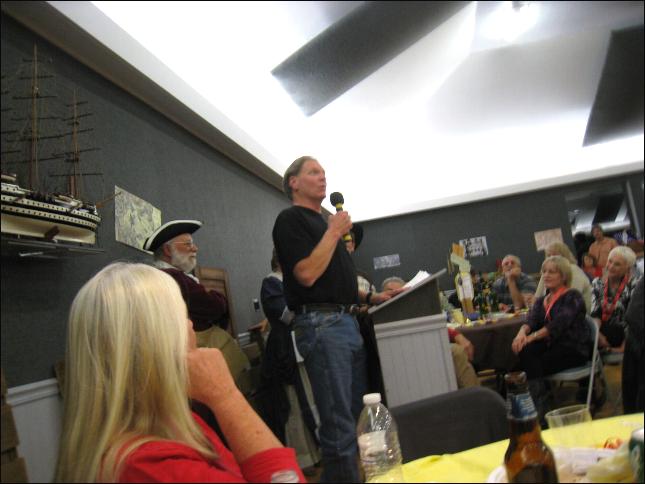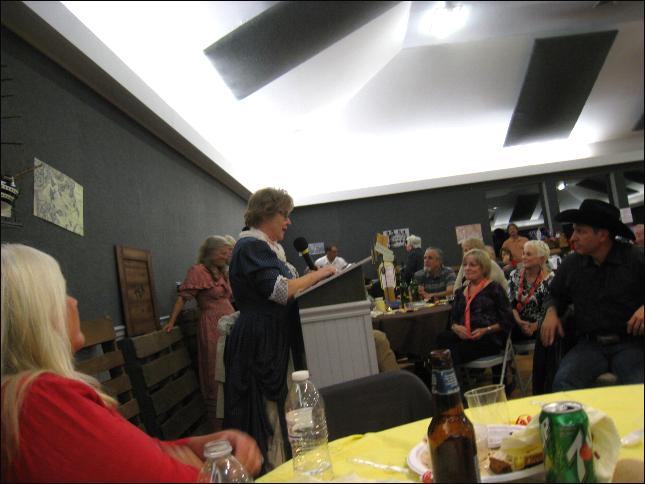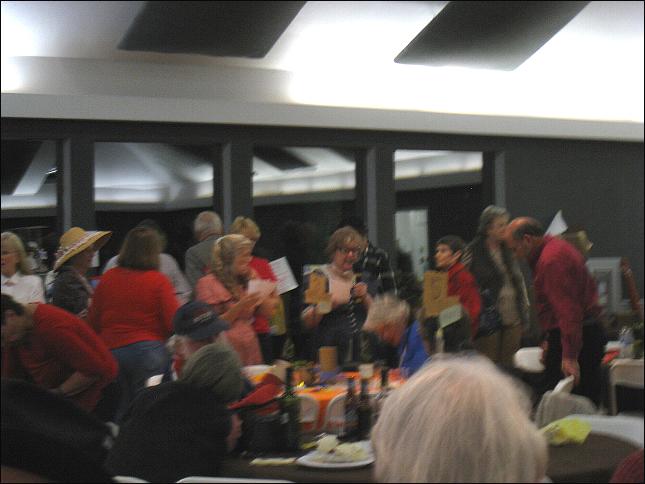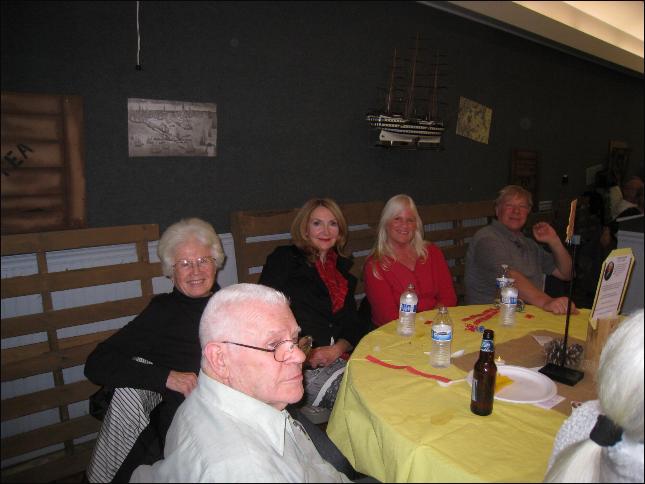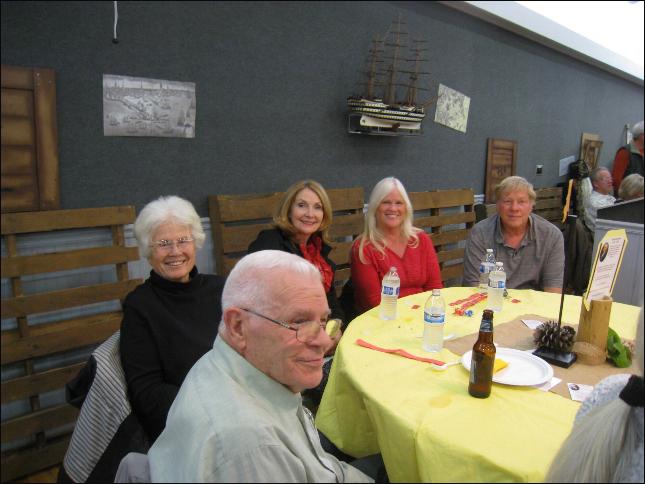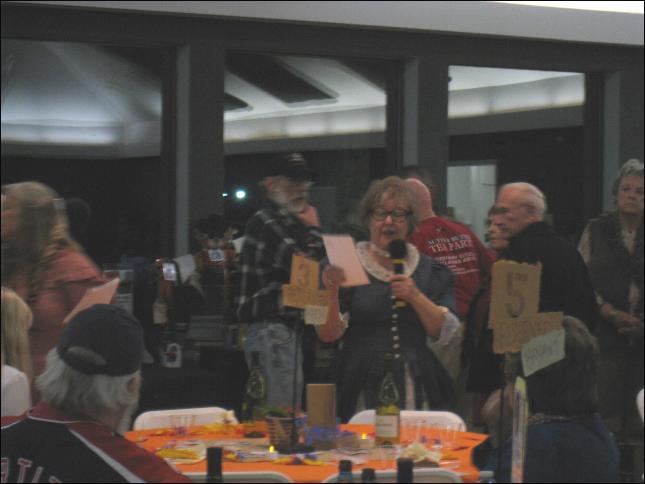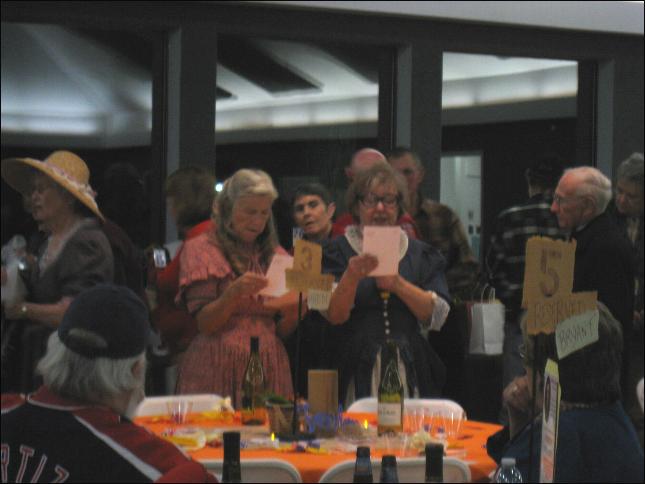 And the winners are.......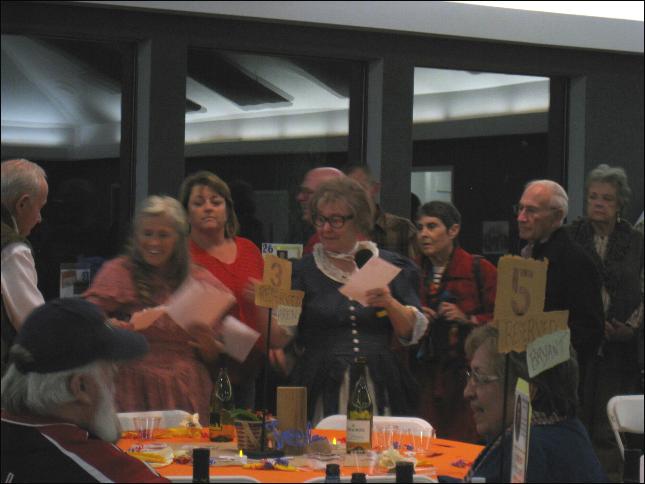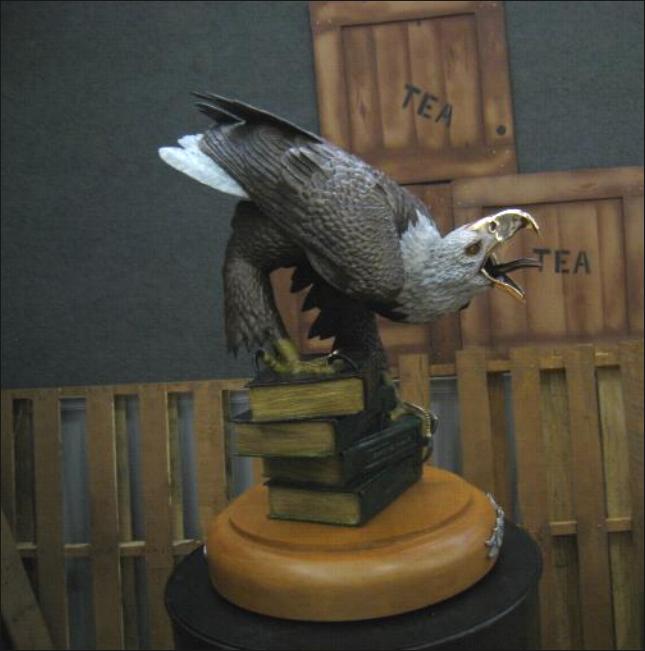 Bill Hald's sculpted bronze of a talon-clawed, bald eagle on top of books labeled "Judicial, Executive and Legislative" will make its debut at the Scottish Rite Temple in Sacramento.

We think the dinner, speeches, costumes, auction, donated items and those who decorated and participated made the fund raising Boston Tea Party a fun educational experience for a very good cause. Thanks to all who participated.