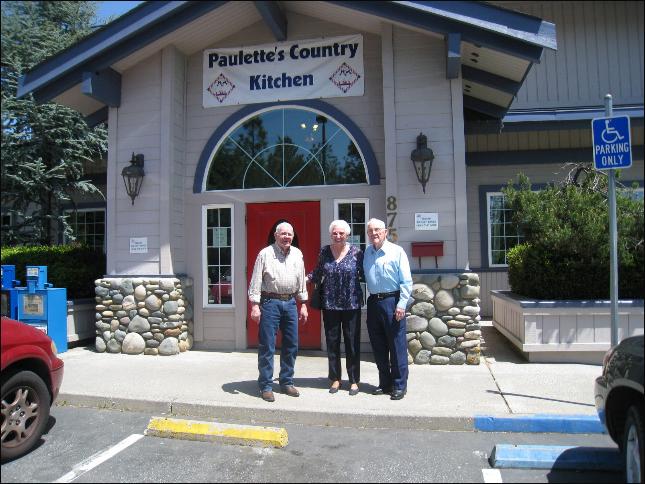 An Afternoon with Roberta and Homer
(Thursday May 10, 2012)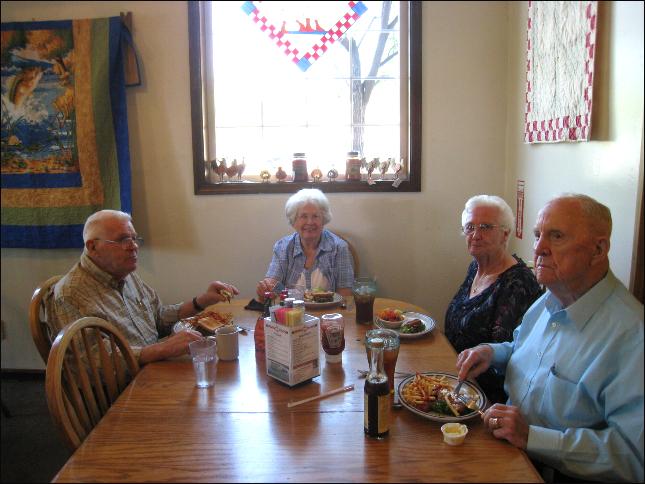 It's a beautiful day for some old friends to finally get together again for lunch. I just happened to suggest Paulette's since it was close by. It turned out to be a serendipity choice. When I ordered a BLT Roberta sighed unhappily wishing she could have her once favorite sandwich. She's been on a gluten free diet for many years, and even makes her own special bread recipes. While we were deciding and talking about it, our dear waitress exclaimed..."You can have your BLT because we have gluten free bread and buns!" We were all totally delighted. It turned out that our waitress (Paulette's sister), is responsible for the gluten free inclusion in the menu. (Since then I've been told that the Five Mile House also has gluten free choices). This was definitely our lucky day.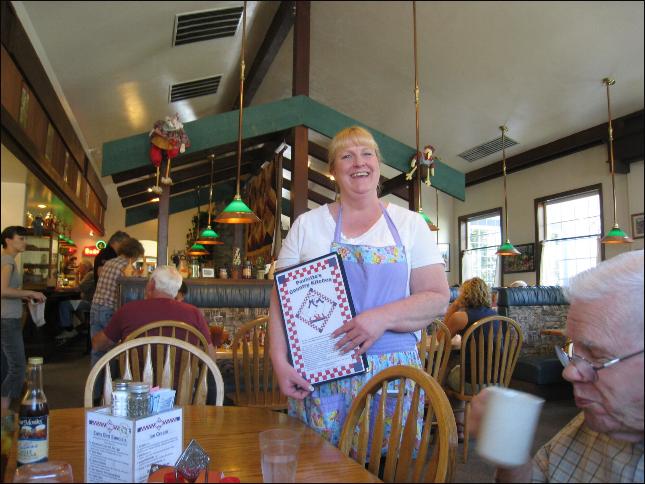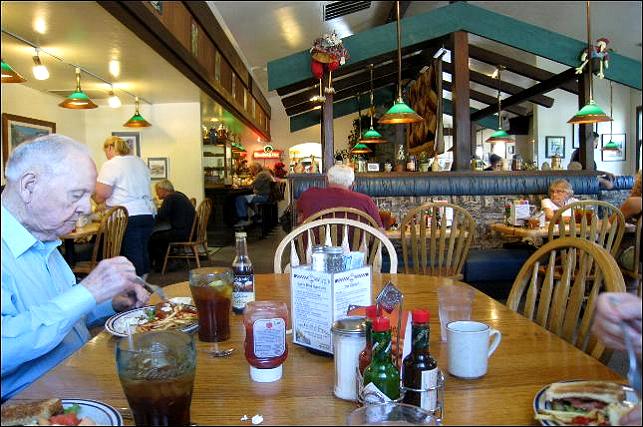 Following lunch we headed for Colfax where Roberta's son Dean has a used furniture store on highway 174 just past the Red Frog bar.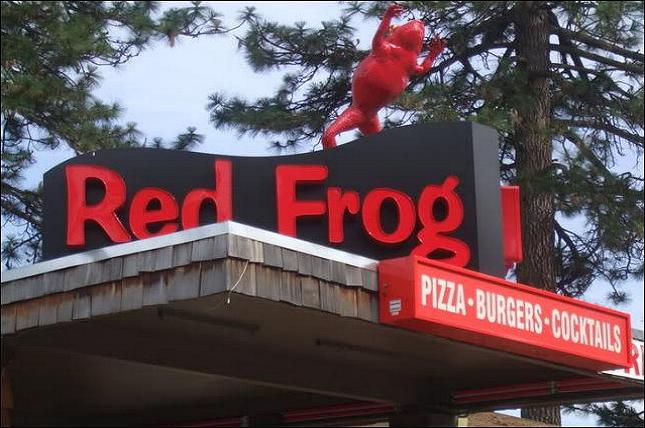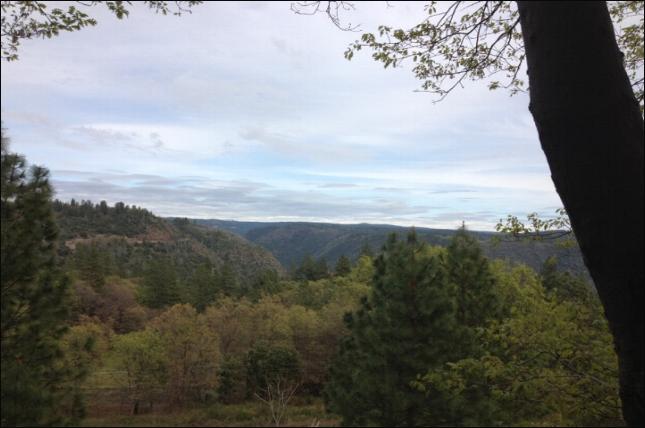 A view of the canyon behind the Red Frog and Dean's Second Hand Stand.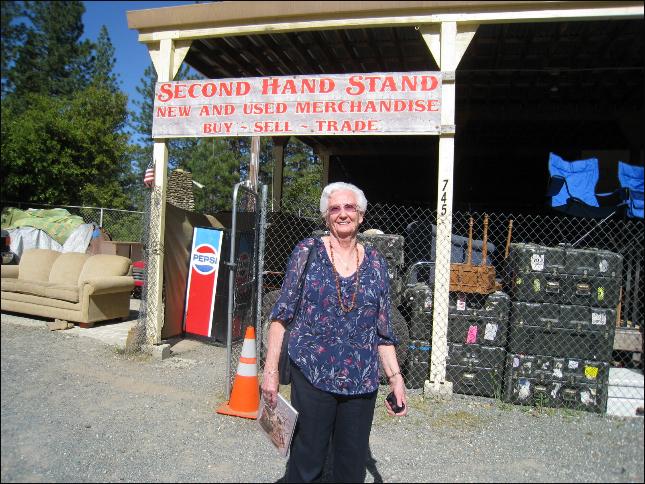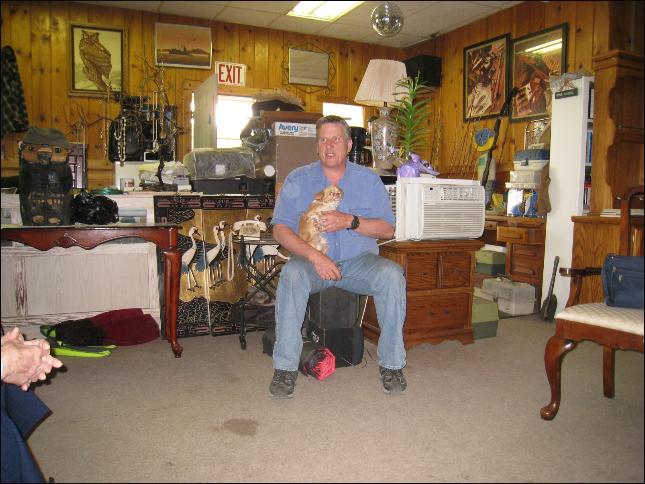 We enjoyed a visit with Dean and checking out his interesting merchandise.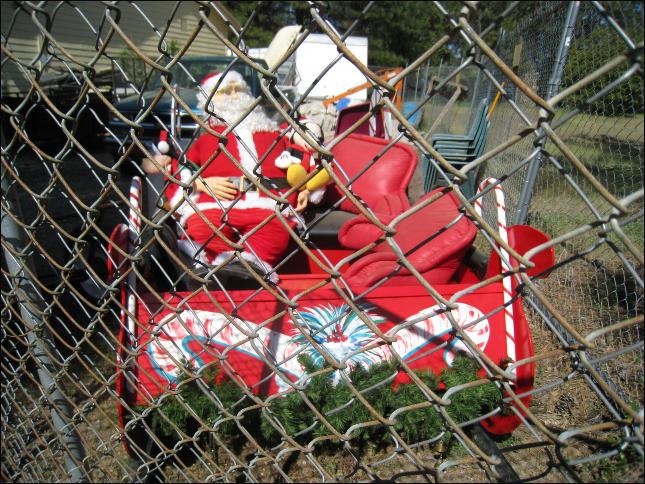 Outside we spotted Santa's sled left over from last Christmas' Toy Run.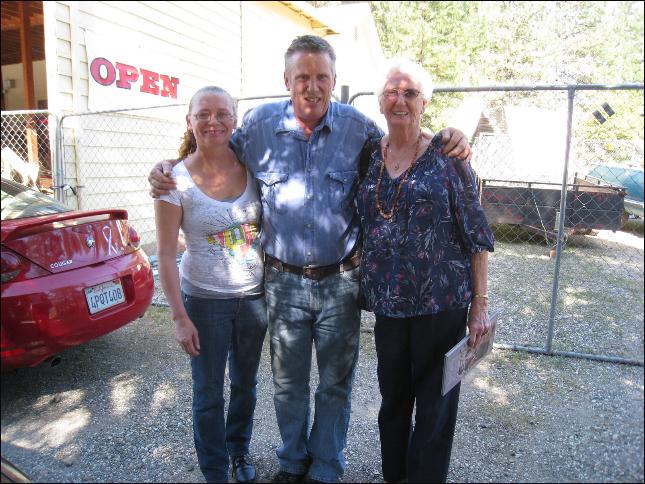 Ulrika, Dean and his mom sharing a hug just before we head back home. We all had a fun time, and hope to explore some of our old ghost towns the next time they visit.