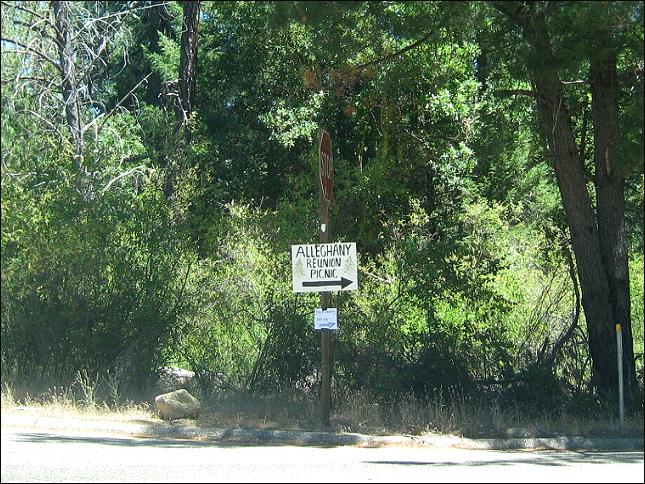 Alleghany Reunion Picnic
(Saturday July 21, 2012)
e received our old timers reunion invitation from Kathleen, and couldn't resist joining the bunch this year. You never know who might be there from out of the past. It turned out to be a smaller gathering, but we always see a few people whose names we can remember. The weather was perfect. Warm with a delightful cooling breeze.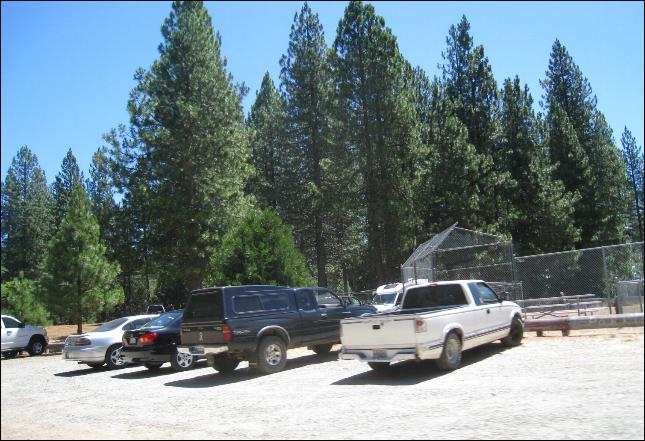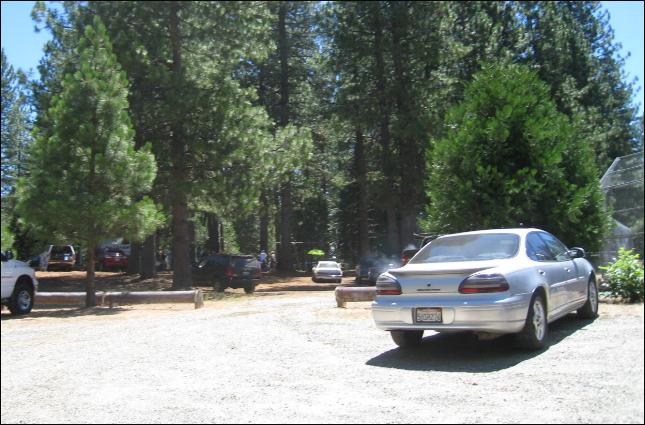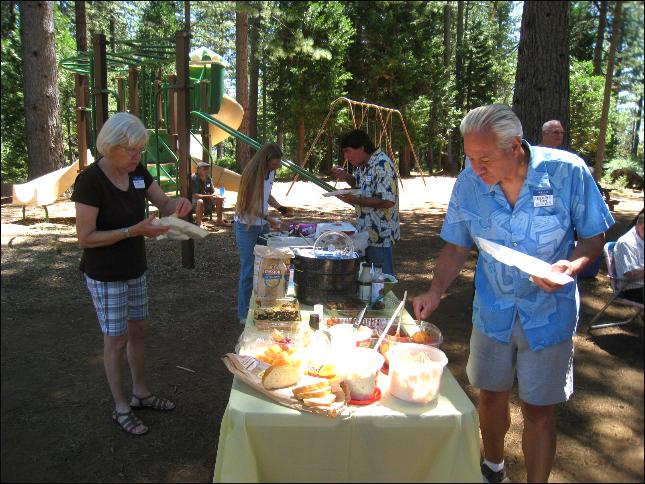 We all brought something for the buffet.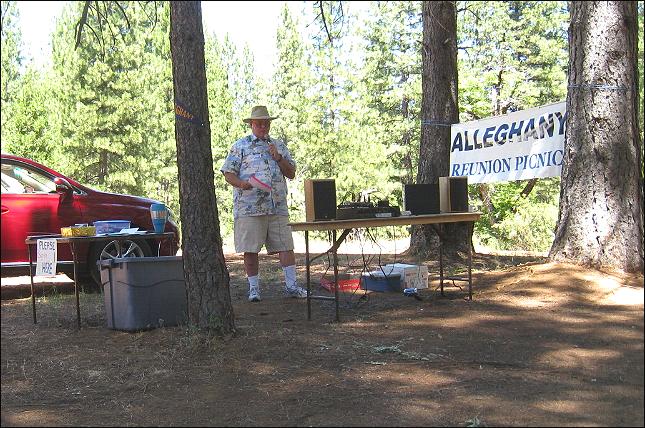 Tim's giving us the low down on the latest. It seems that the marijuana growers and dealers are a big problem in Sierra County...and everywhere in northern California forests. It isn't safe anymore. Later he asked me how I felt growing up in the foothills. I remember looking forward to every day. That's how he felt too.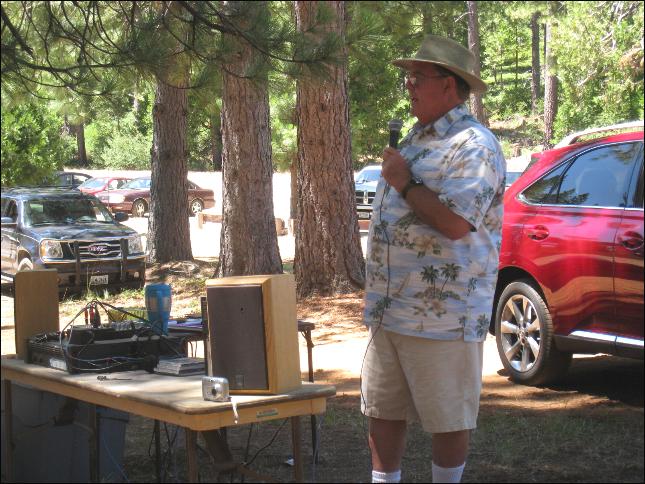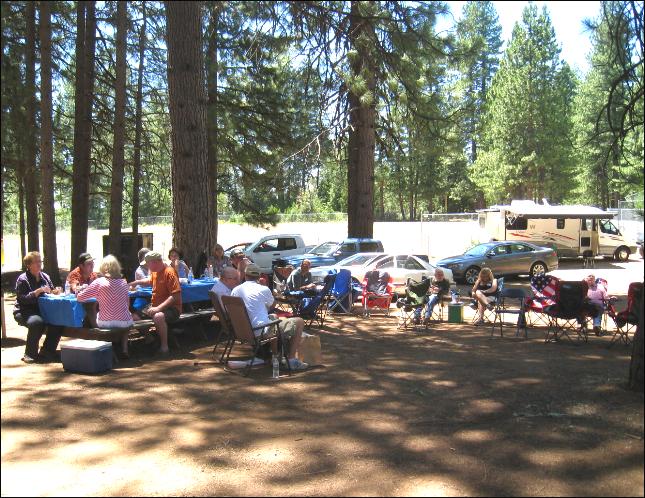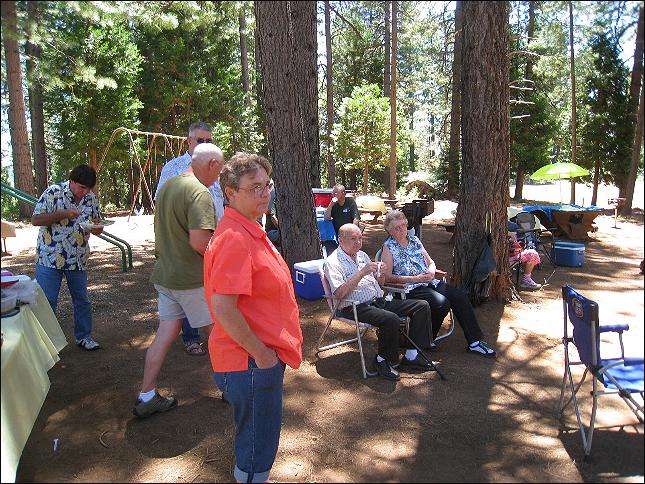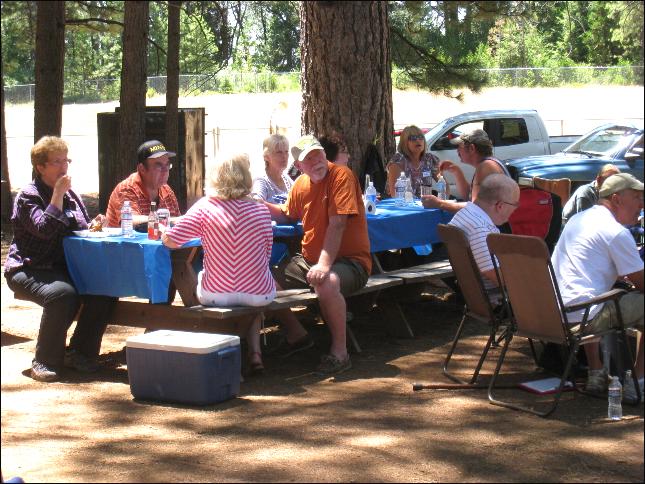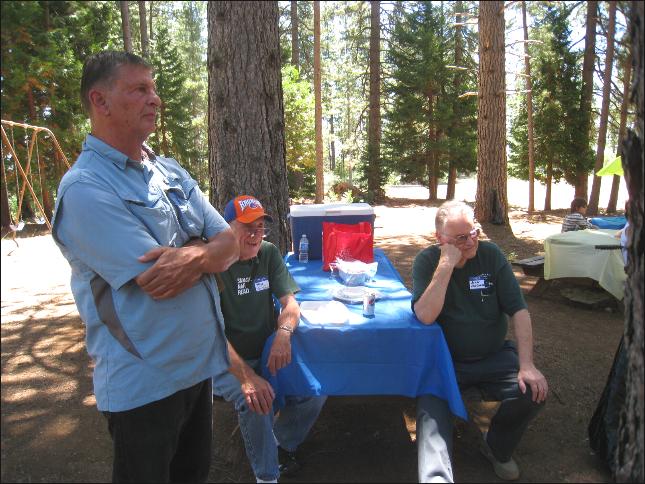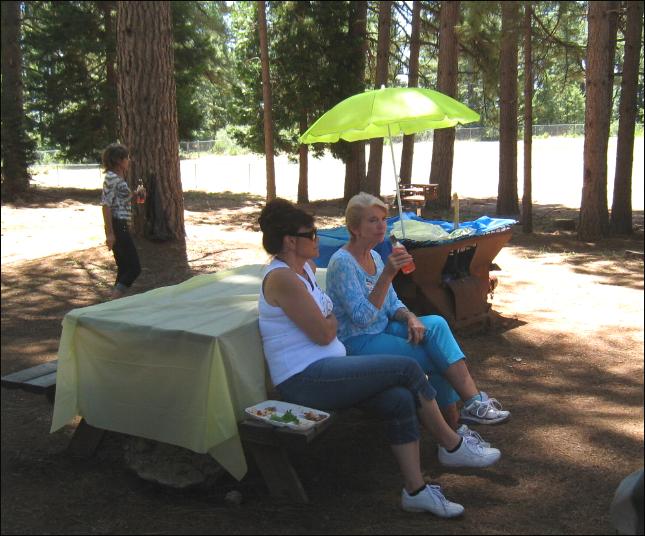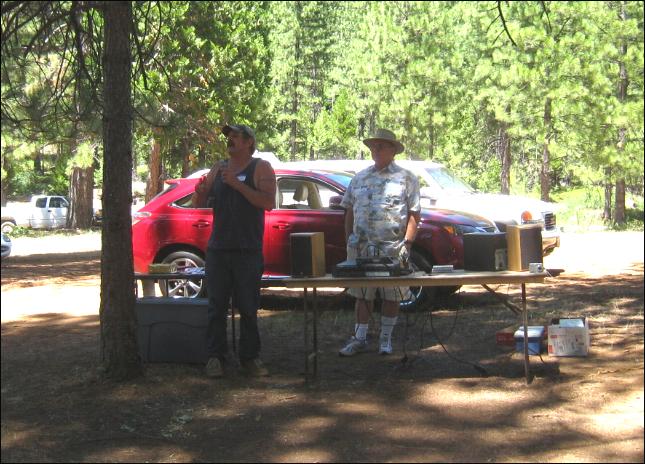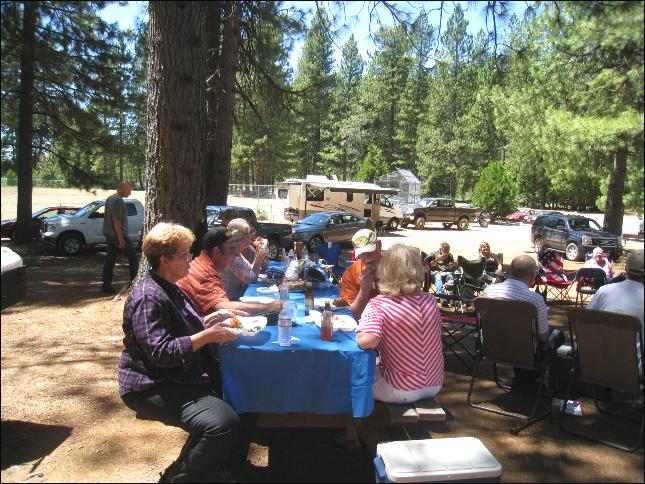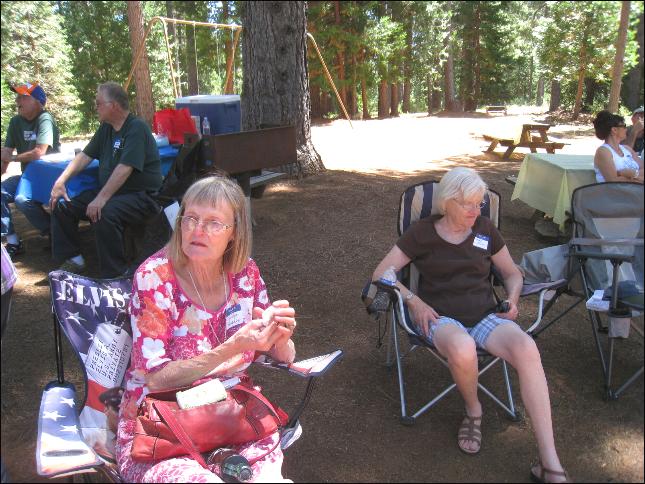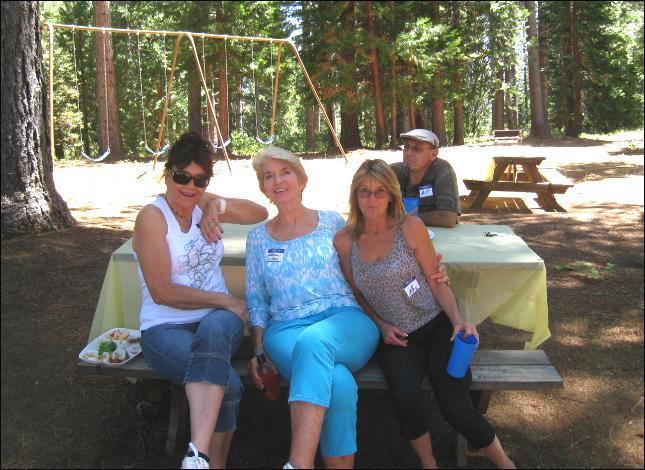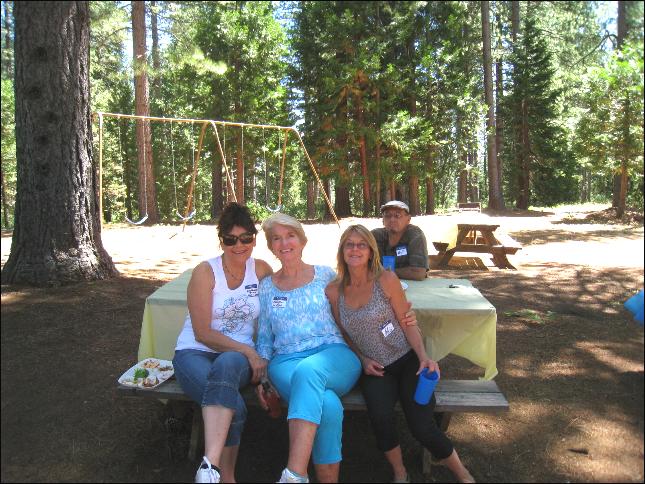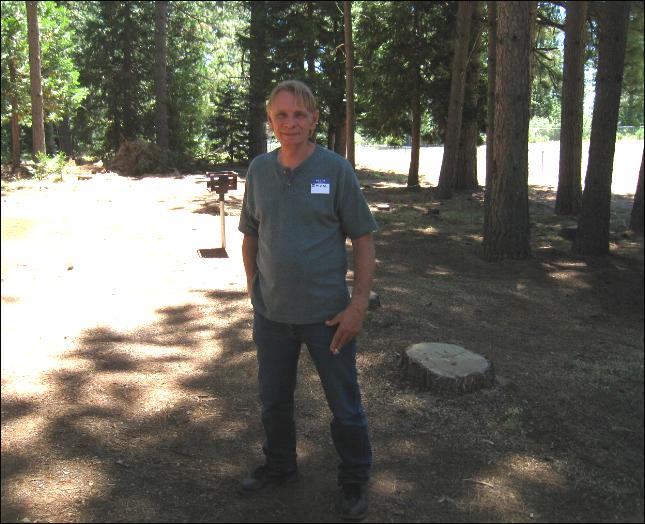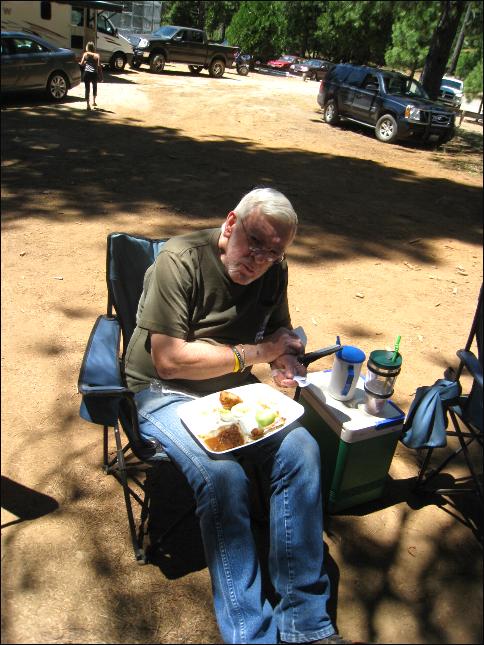 Come on...you've just got to smile Glen.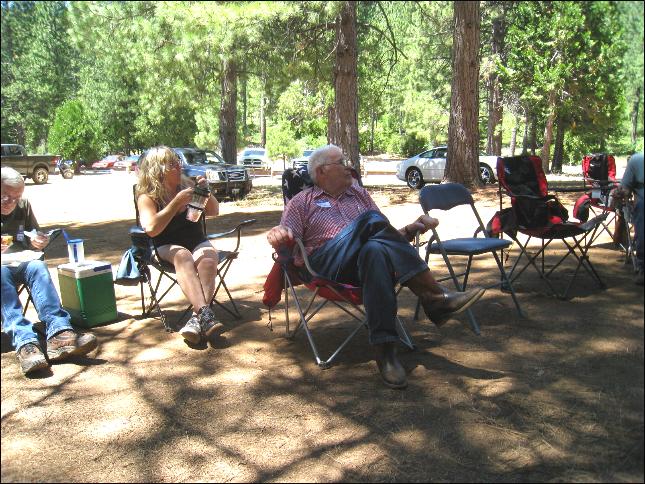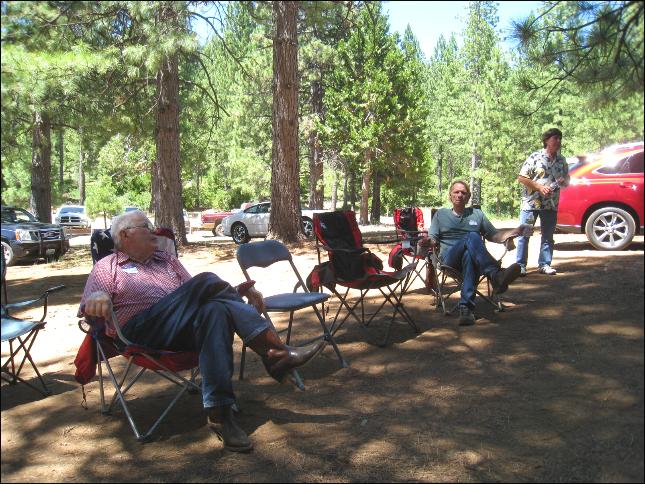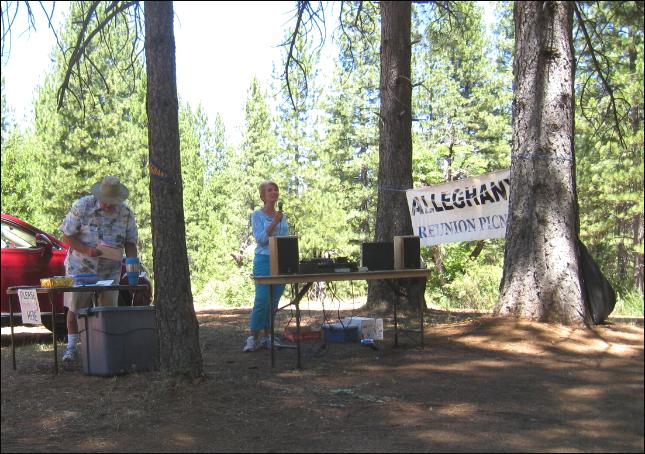 Kathleen's still doing a wonderful job getting everyone together.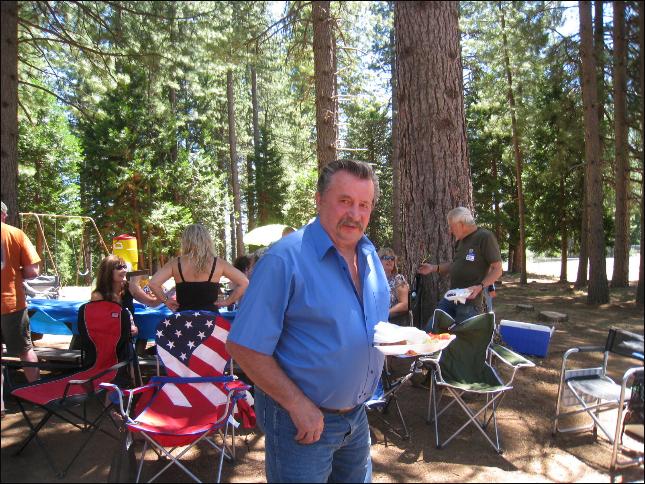 Fred Langdon's lookin' good, but doesn't feel like riding horses anymore.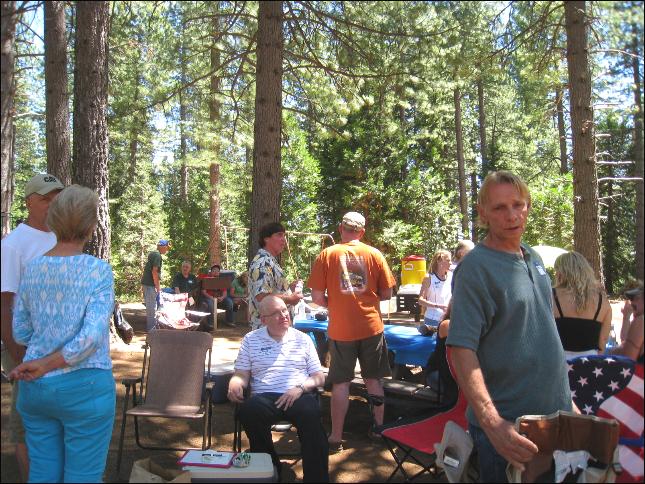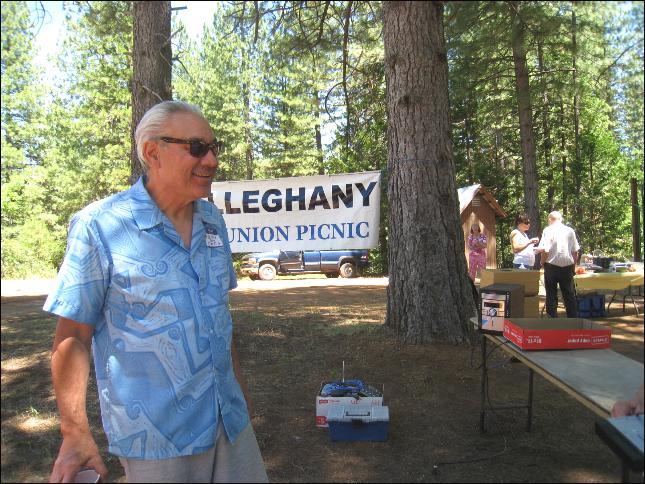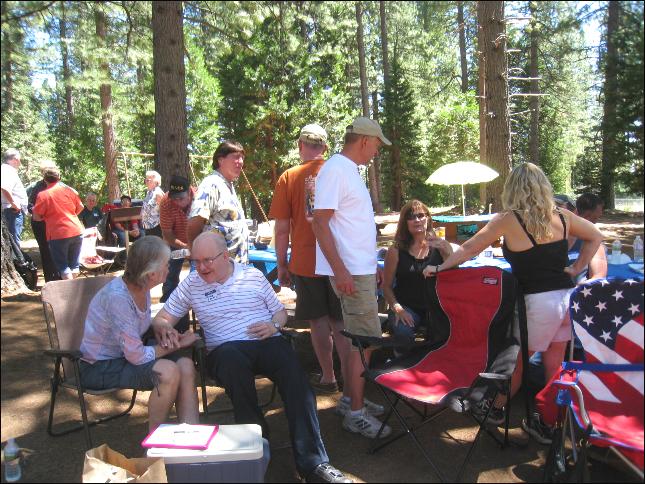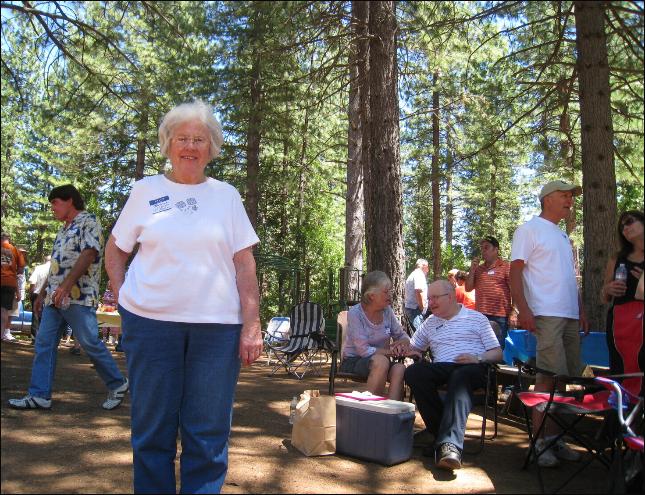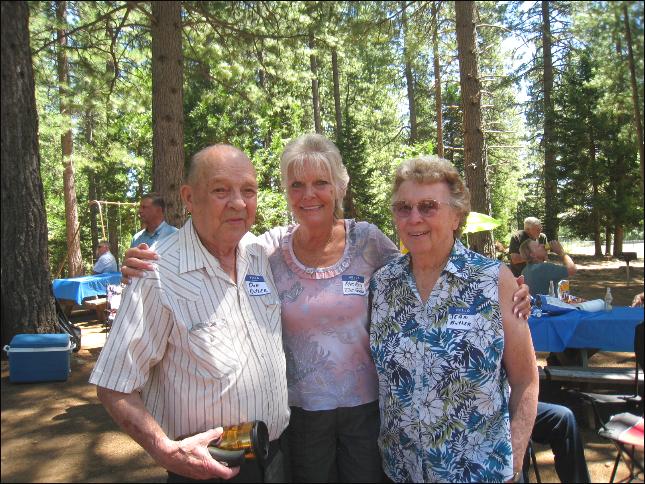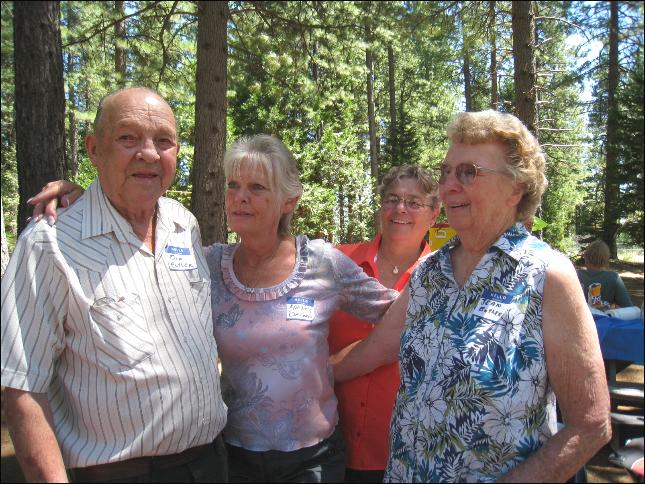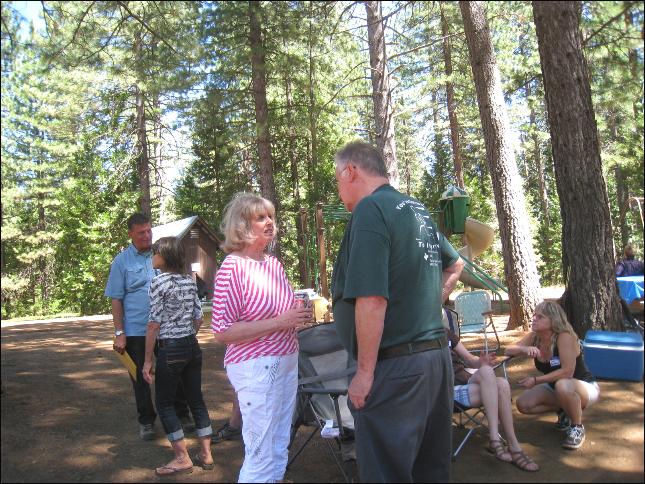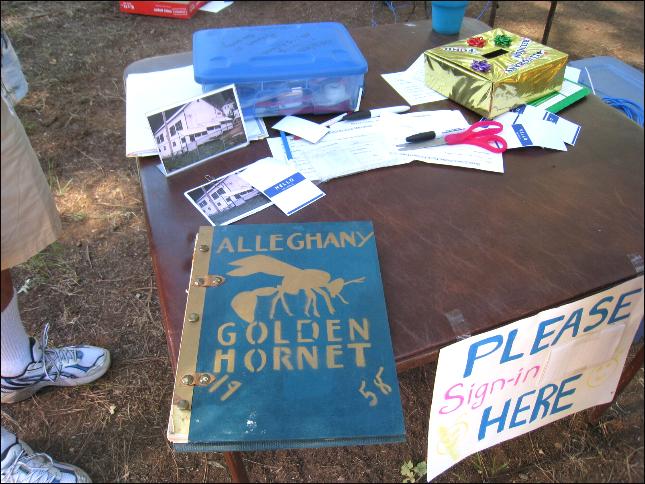 "Days Gone by"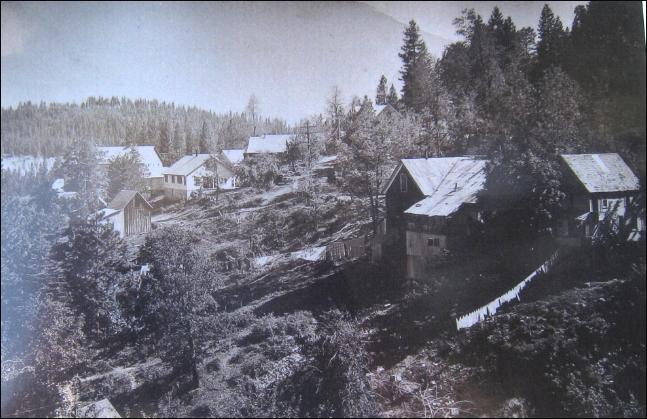 Alleghany in 1938
Here's a couple of things my older sister Virginia recalls about our life in Alleghany. There wasn't much traffic to Alleghany. I think that once a week someone would go to Nevada City for supplies...If someone wanted something in Alleghany, or nearby mining camps, they could order it and someone would bring it back. I don't remember seeing many motor vehicles in Alleghany. There must have been about two dozen families who lived close to and in town. The biggest social event was a movie shown in a big building down town near a grocery storeÖ.once a month or whatever. All the ladies in Alleghany ordered dresses for their daughterís from a traveling salesman, who only had two choices, and didnít carry the items with him. When it came time to go to the movie, all the little children took their seats in the front row. When we removed our jackets, we heard the roar of laughter, but didnít know why until we looked at each other. All of the girls were wearing the same dress....We lived in two places. First in town as shown in the picture. You might say it was a split level house because of the slope, but closer and easier to walk to the school. Later we moved to a place by the mine on the steeper hillside by the Sixteen to One Mine where our father worked. It overlooked the creek below. The walk to school was longer. Mom became worried when I didnít reach home before dark....After my first walk to and from school, the wife of the mine owner (or manager) decided to teach the children in the mining camp along with her own. That way we didn't have to make that trek to town."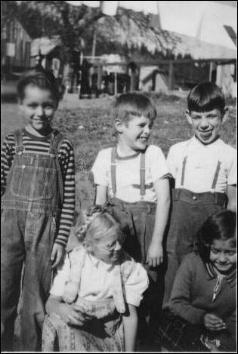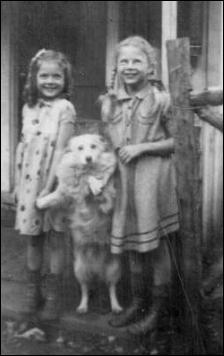 Some of my classmates in 1938, and sister Kathy, Skippy and me.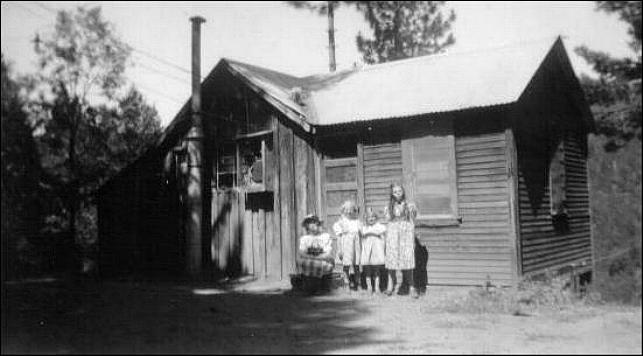 Grandma Grace, me, Kathy and Virginia at our house near the Sixteen to One mine where dad worked. Mom and our dog Skippy are in the photo below.

The reunion picnic was very enjoyable, and we hope to do it again next year. We appreciate the wonderful efforts of Kathleen and all those who contribute to make it happen.