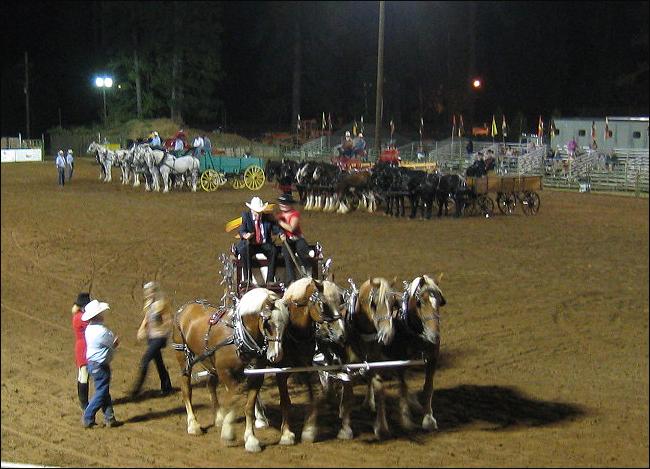 Nevada County's Draft Horse Classic
(Thursday September 22, 2011)
Sue asked if we would like to attend the Draft Horse Classic because Eddie Garcia gave her some tickets and the 6:30 opening night on Thursday was too soon after work. You might say it was an offer Mel and I somehow couldn't refuse. We'd attended one of these classics years ago. The horses are magnificent. Besides them other things were enjoyed at the Harvest Fair taking place at the Fairgrounds during all four days of the Classic. Bluegrass, Western & 'Old-Time' music, cowboy poetry, and stories of the old west. Toe-tapping, hand-clapping performances took place on the Pine Tree Stage, beneath shady tall trees. This year's local performers included Sidewinder, a Western Swing band; Sourdough Slim, a yodeling cowboy comic and songster; Buffalo Gals, a good-time string band; Larry Ilg, a cowboy poet; Bill Schultz, a cowboy poet; and the Chillbillies, a rockabilly /country surf band. Evidently these performers entertained throughout the weekend on the Pine Tree Stage at the Fairgrounds. Although you have to buy Draft Horse performance tickets, admission to the Fairgrounds is free for the Harvest Fair activities. Besides the live entertainment, there's a world class art show, Treat Street goodies, vendors with western wear and items, a clogging jamboree, a live shoeing competition, community exhibits, and barn visits. Lots of things for people to enjoy....but we were there for the Draft Horse Classic and in a hurry. The parking lots were full when we arrived. Because I have trouble walking they said we could park by the back gate. The arena was on the opposite side of the Fairgrounds. During the walk we noticed all the wonderful improvements as we meandered through Treat Street towards the arena.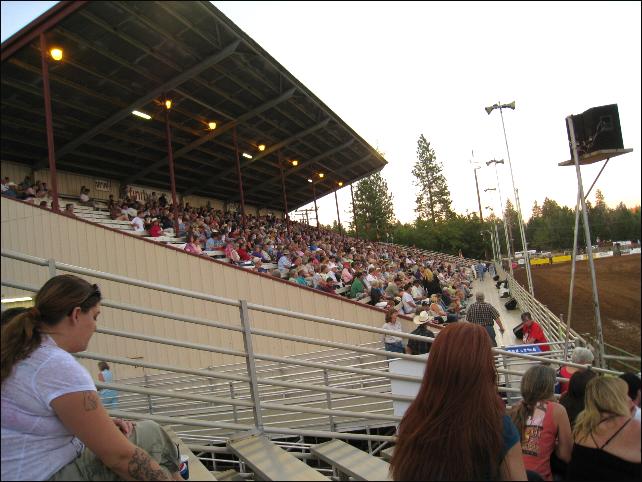 Big crowd watching the one horse carriages when we reached the arena.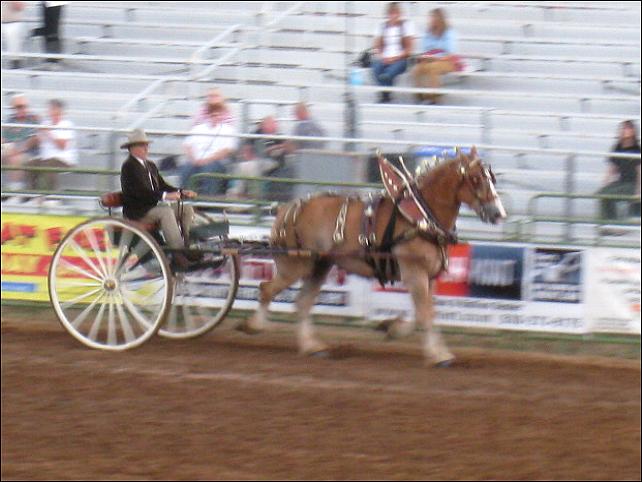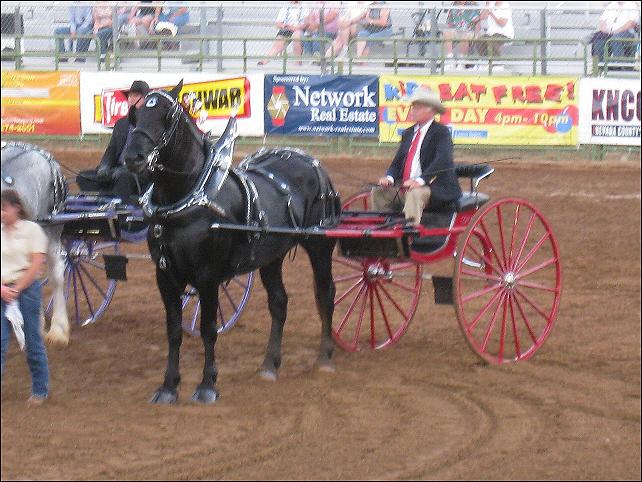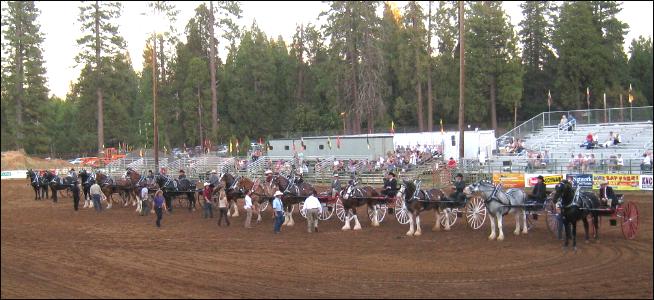 These are the participants in this division...and a couple of the winners.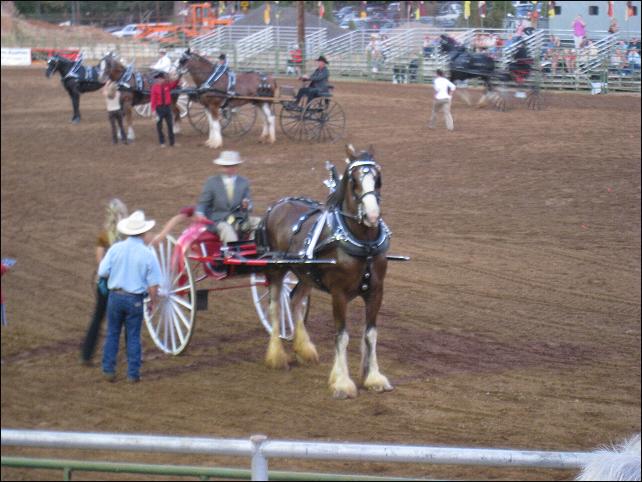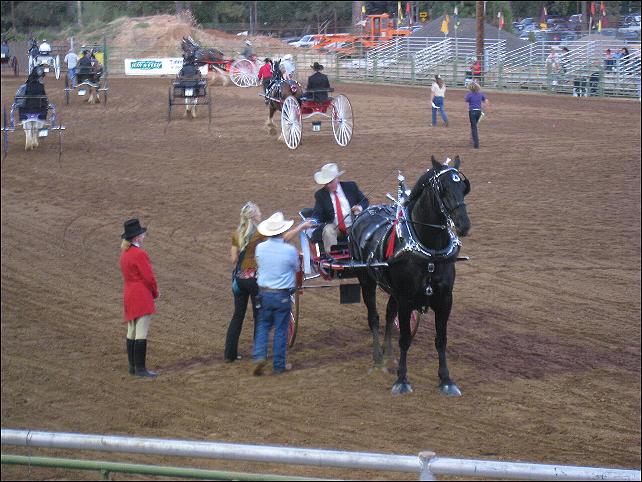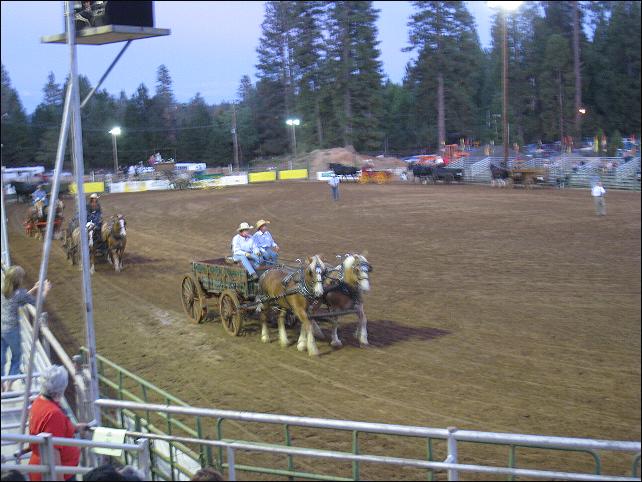 And some two horse wagons.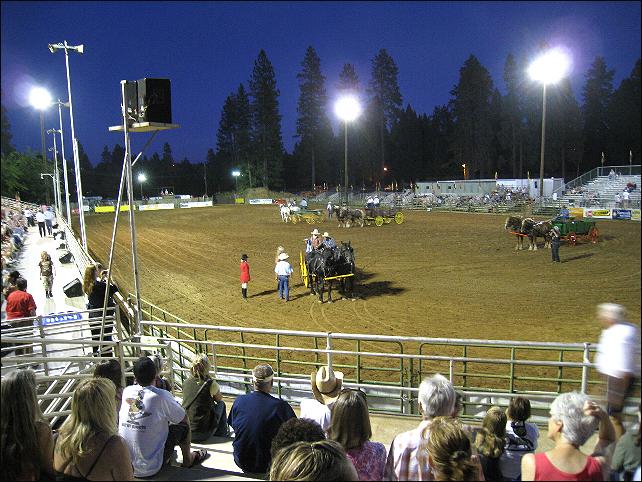 Next to the Announcers booth below were...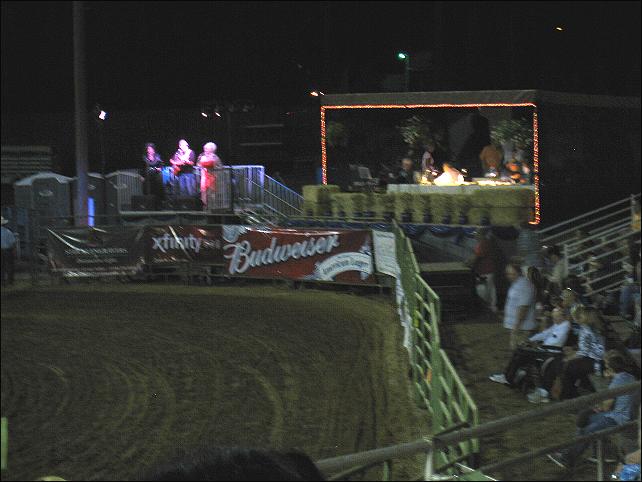 ...Local singers Chris Crockett, Kris Stepanian, and Nancy Keith's music rendition of Willie Nelson, Patsy Cline and Dolly Parton. These three are regulars at Off Broadstreet Theatre in Nevada City. Chris Crockett, performing as Willie Nelson, is a singer, songwriter and actor, and has performed all over the United States. Nancy Keith, performing as Dolly Parton, is an actress who has won numerous awards for her acting talent. Kris Stepanian, performing as Patsy Cline, is an award winning vocalist, and has performed as both a vocalist and an actress throughout California and Nevada.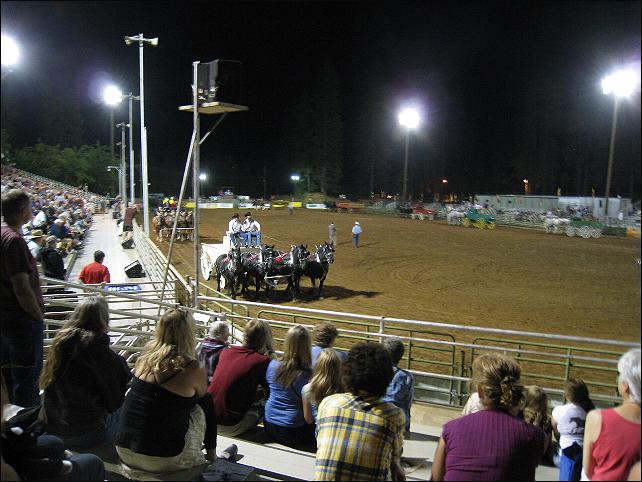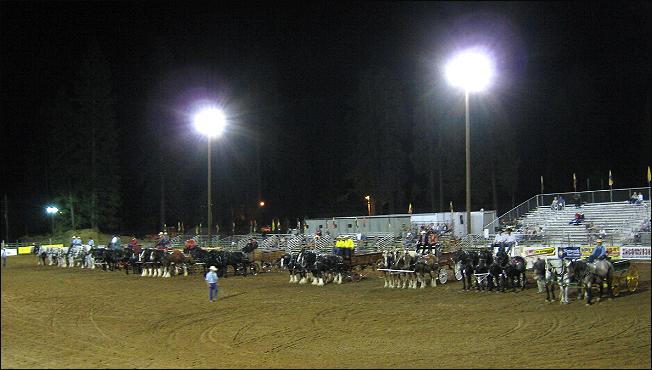 How about these four horse power wagons?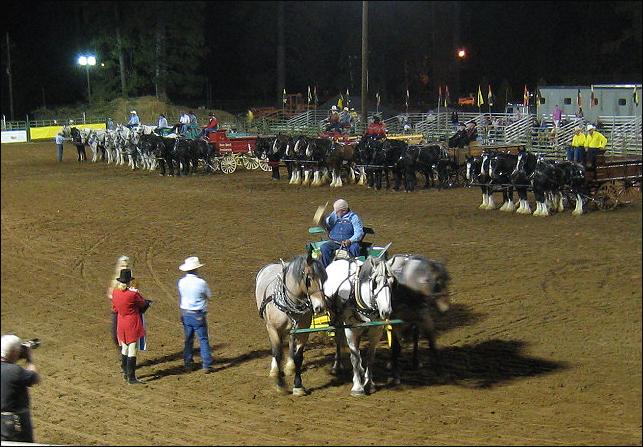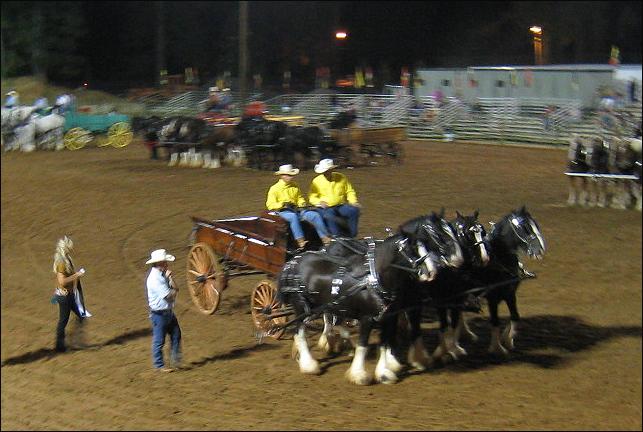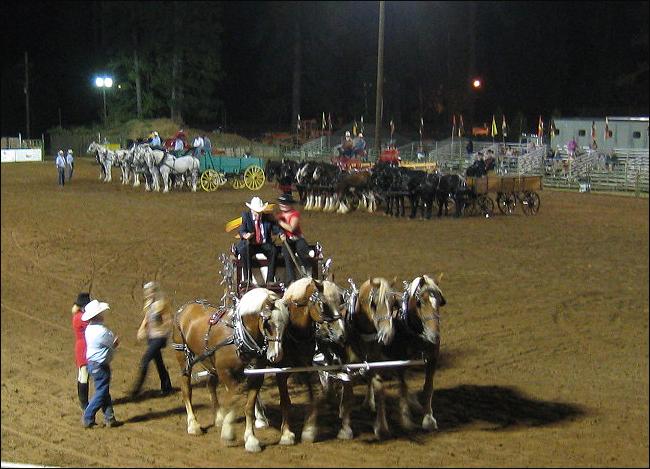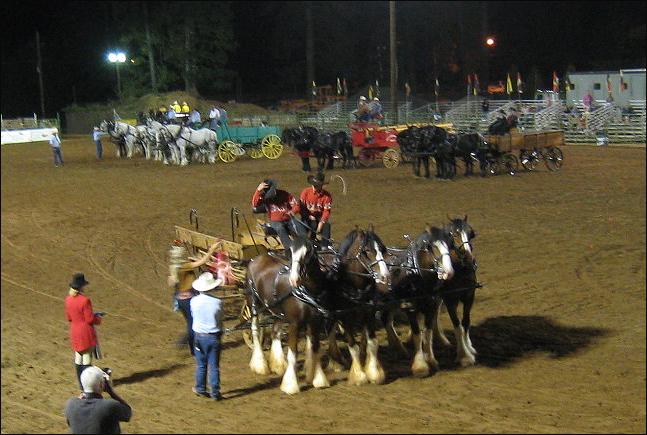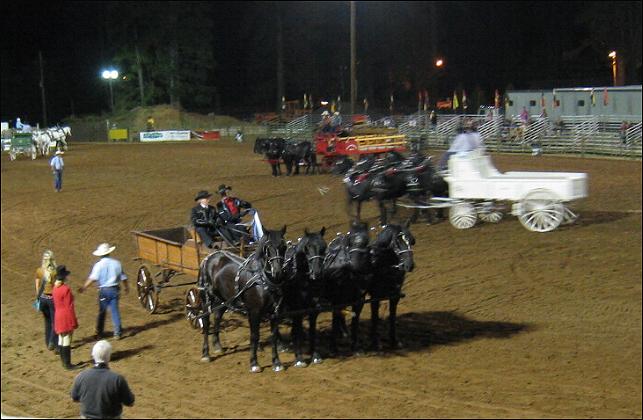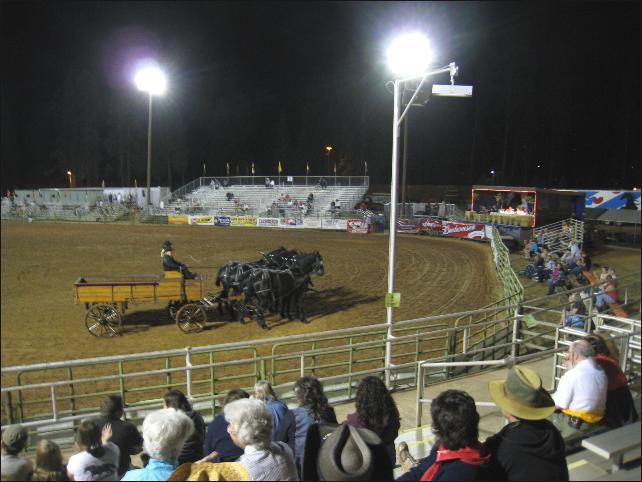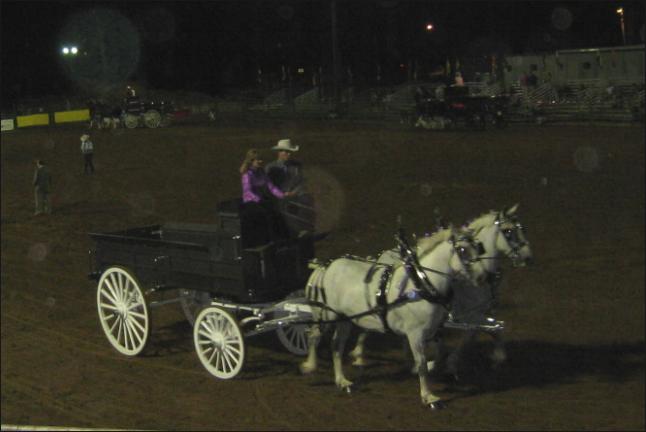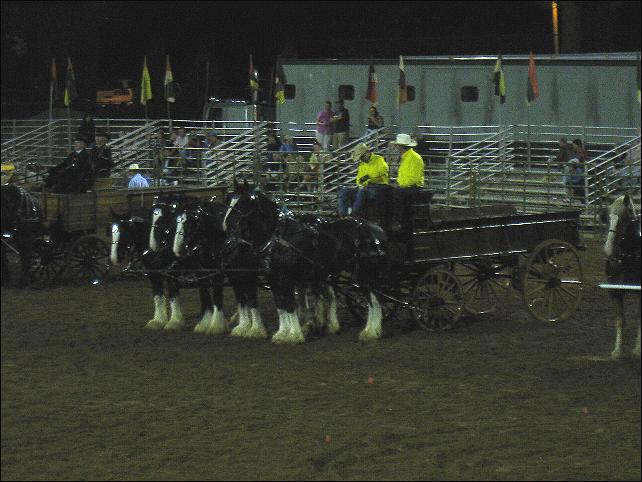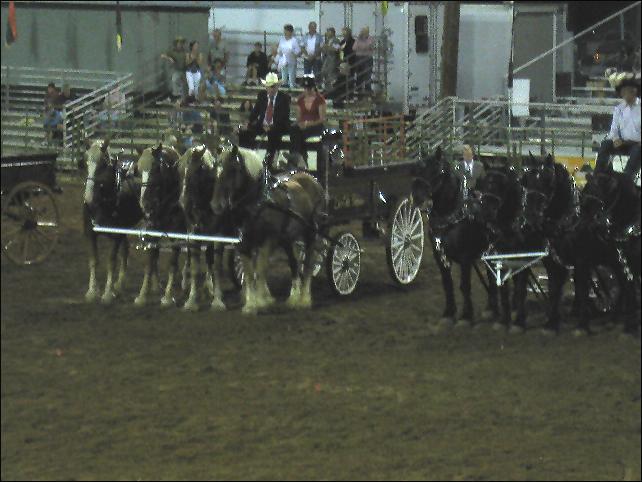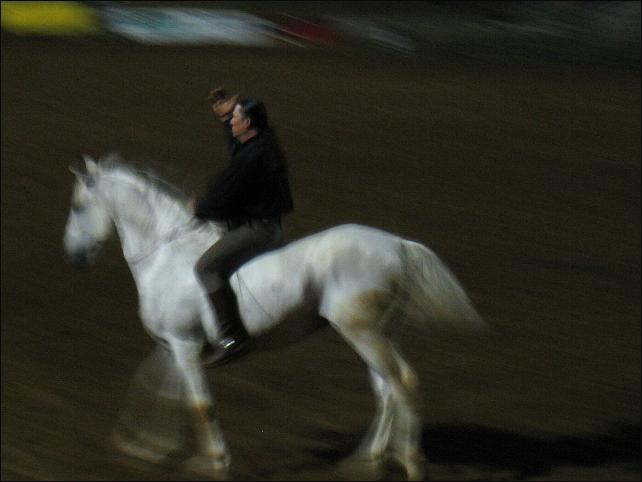 This gentleman and his horse were wonderful performers. The horse danced to music, and afterwards bowed to the audience.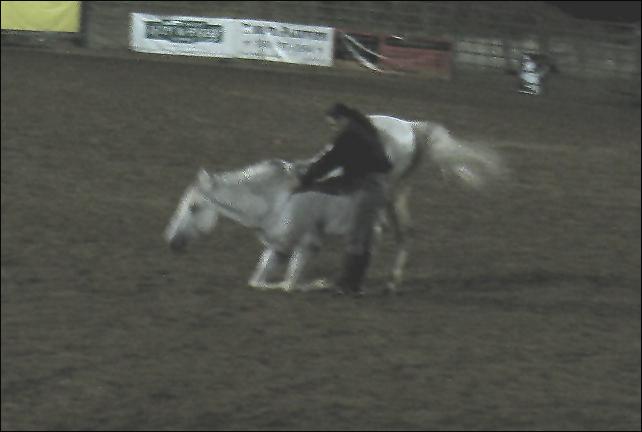 These are wonderful mules. Part horse...part donkey, they have a reputation for being workers and hardy survivors for difficult jobs.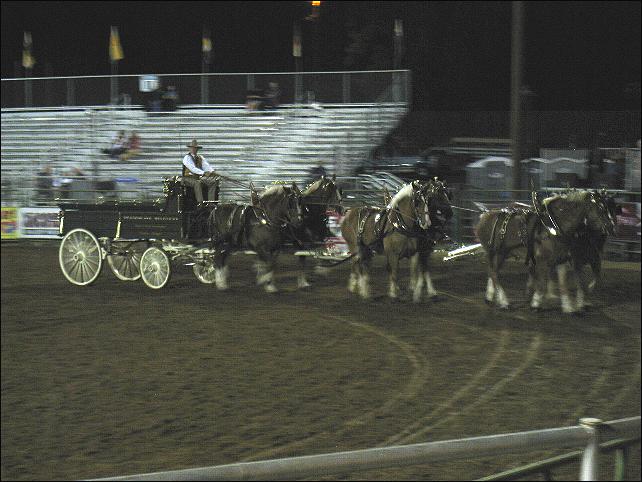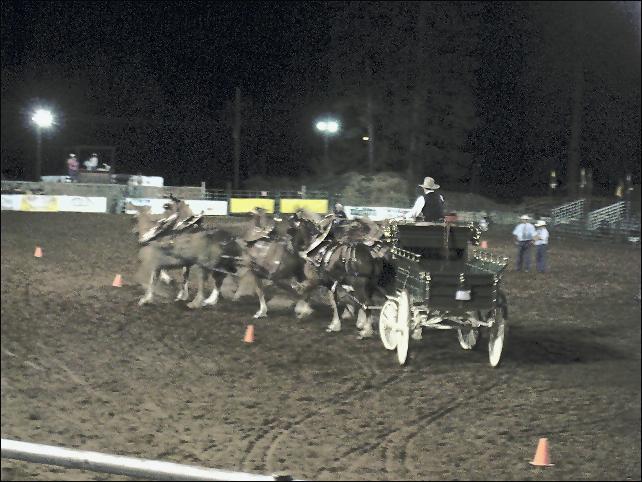 Six horses going through their maneuvers.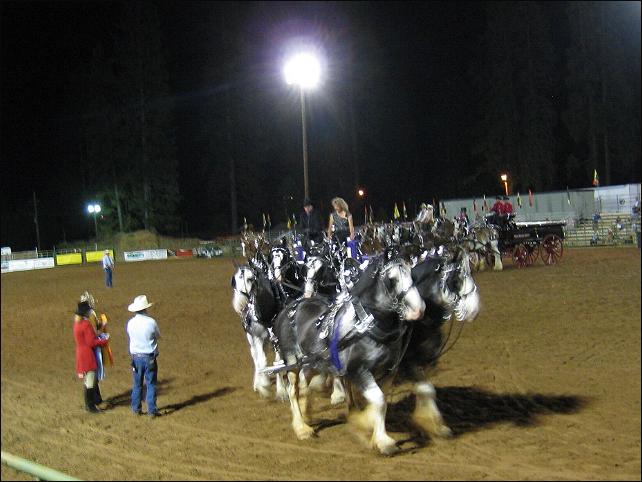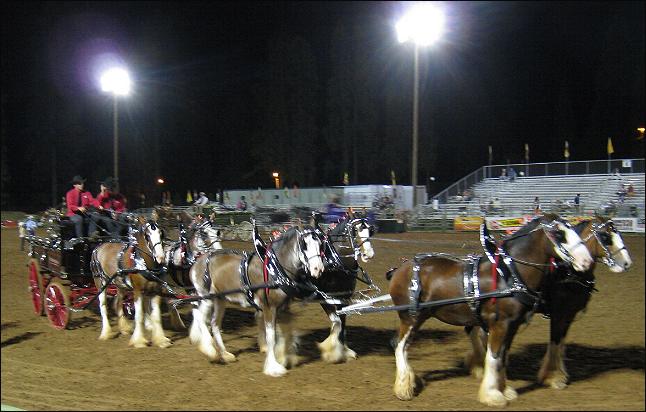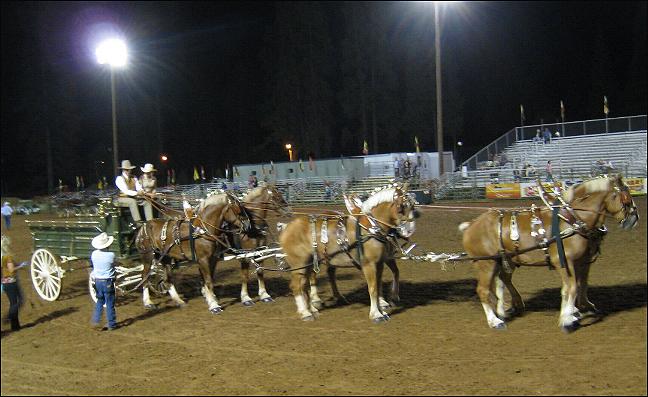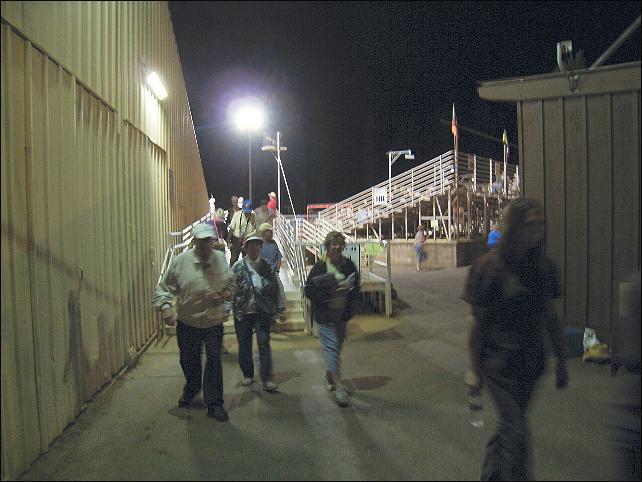 The show's over, and I'm kind of dreading the walk back.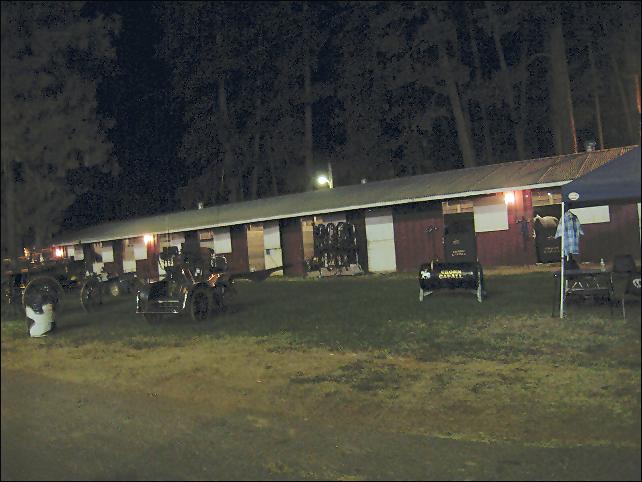 As we walk past the barns where the horses stay we get to see one with a couple of people. Notice how tall he is.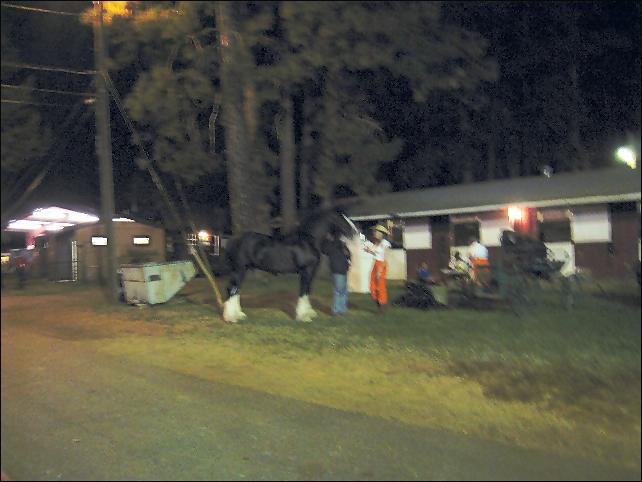 Just past these two we see a man in a golf cart visiting with some people. His back was to us, and I'm tempted to ask him if he'll give us a ride back to our car. Suddenly he backs up and asks if we want a ride. Talk about mental telepathy! Turns out he's a retired policeman with bad knees too, and after a few laughs he deposits us at our car. Besides our genuine gratitude, he deserved a big hug, but I didn't want to scare him....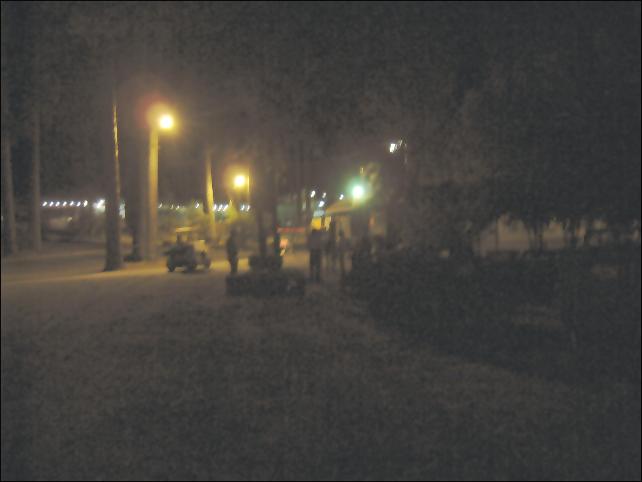 Thanks everybody...for the wonderful evening.