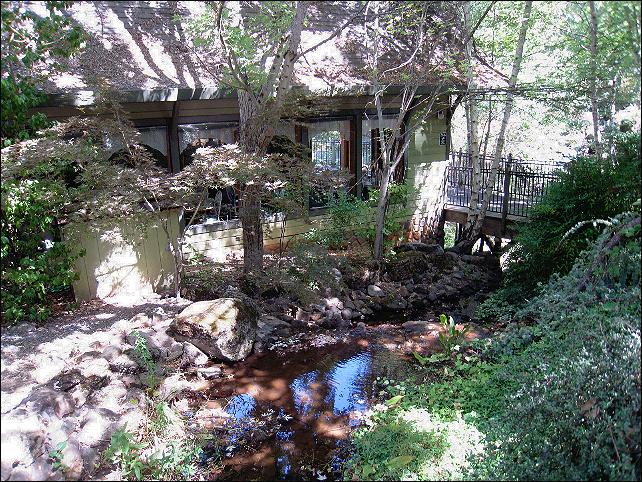 Nevada City Class of '46 Reunion
(Wednesday September 16, 2009)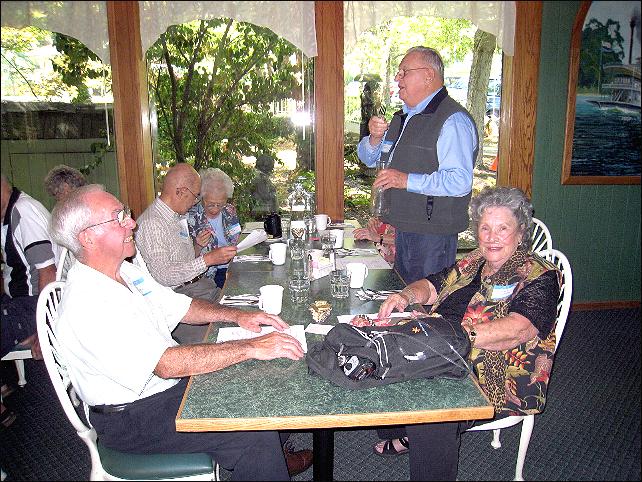 We're at Trolley Junction at the Northern Queen Motel in Nevada City to celebrate the class of 1946's 63rd reunion. Mel is the class of 45 and I would be from the class of 50, but are always happy to join them. We grew up with these wonderful people and share so many memories. Sister Kathy is here also, but our sister Virginia (of the class of 46) wasn't able to attend.

Dick Davies got us all together and officiated. Sam Pello then led us in the Pledge of Allegiance, followed by Rev. Peter Yuen's Invocation and memorial for deceased classmates and faculty. We enjoyed a wonderful lunch, shared memories and caught up on the now. Letters from faculty members Charlie Parsons and Don Tuxford were read by Bev Kilroy. Everyone was sorry they weren't able to come. The afternoon event closed with a Benediction by Rev. Yuen, and then we all sang "God Bless America."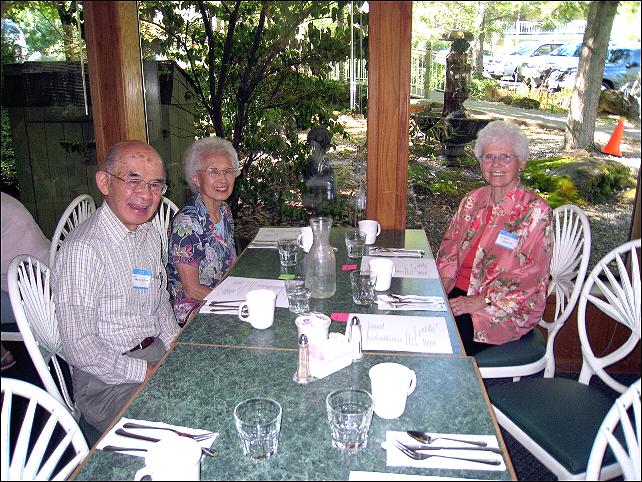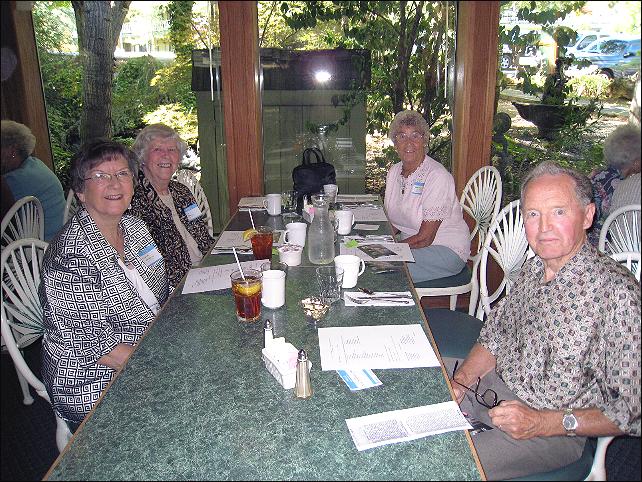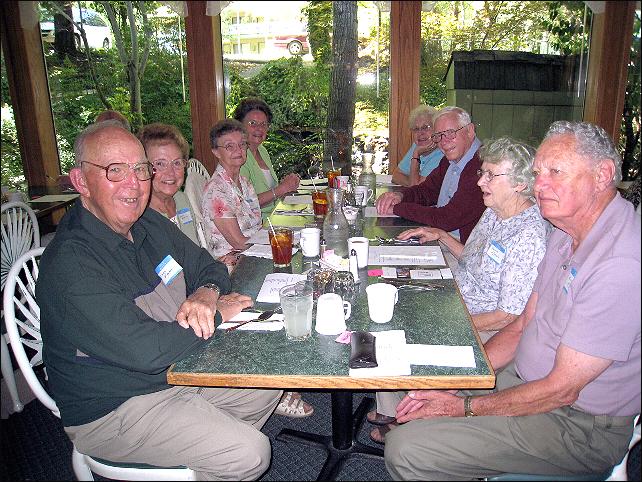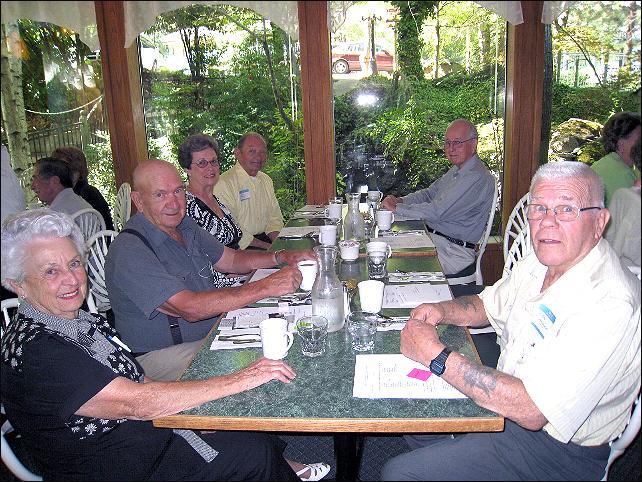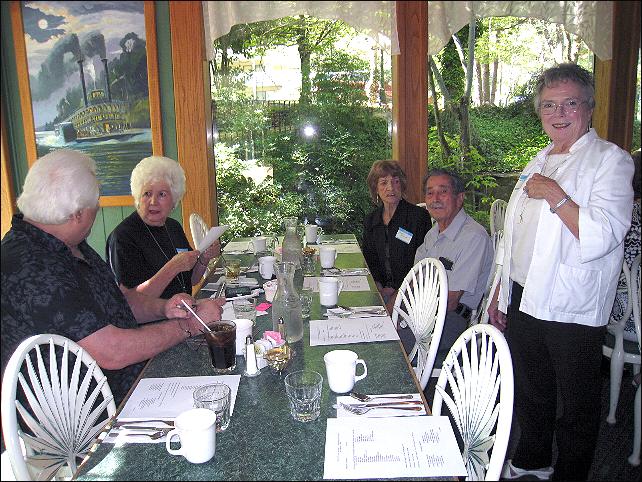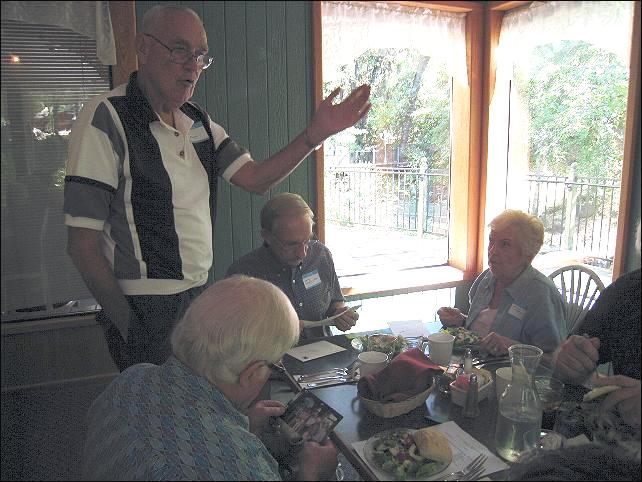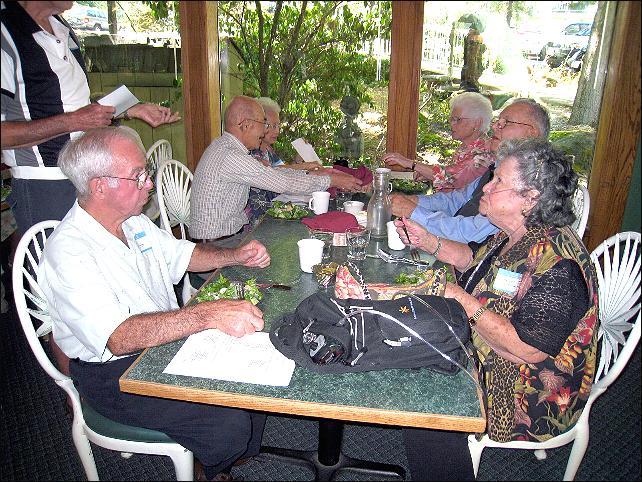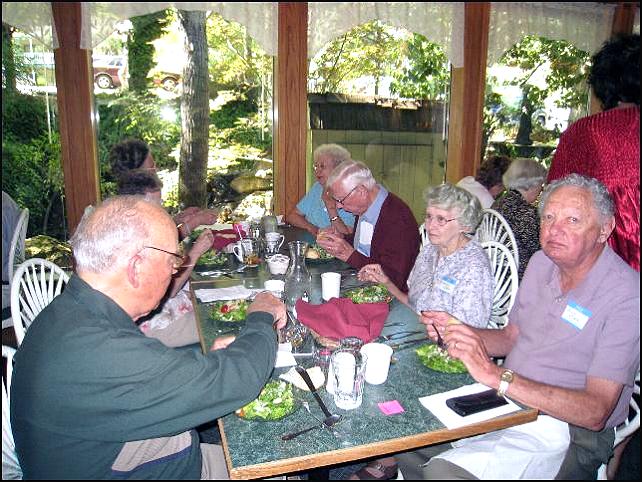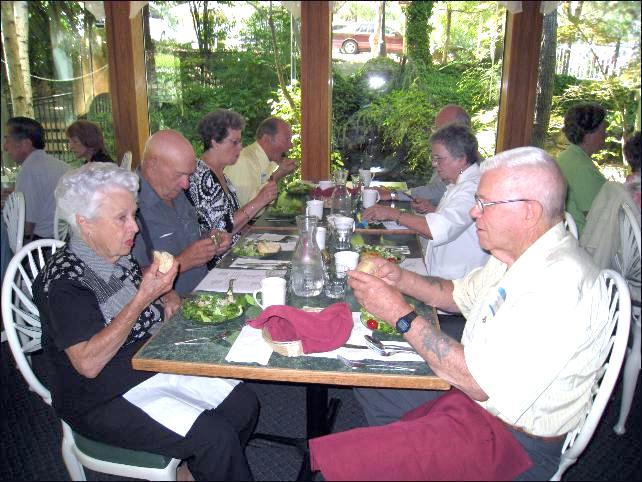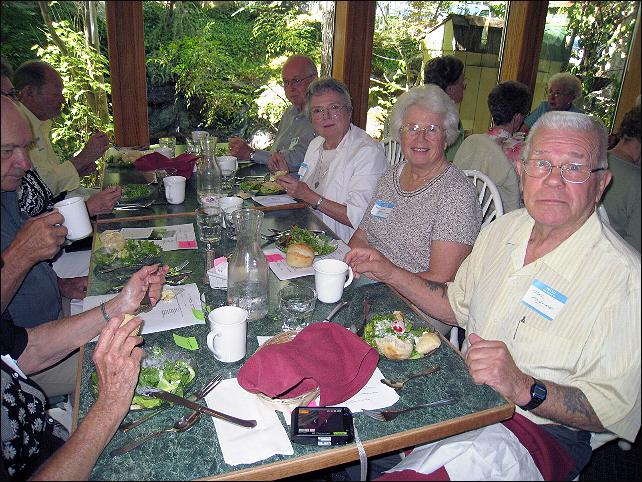 Kathy and me filling in for sister Virginia.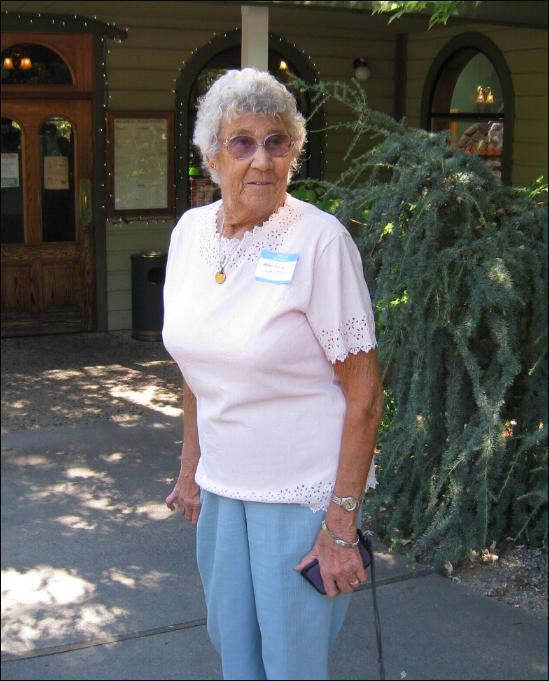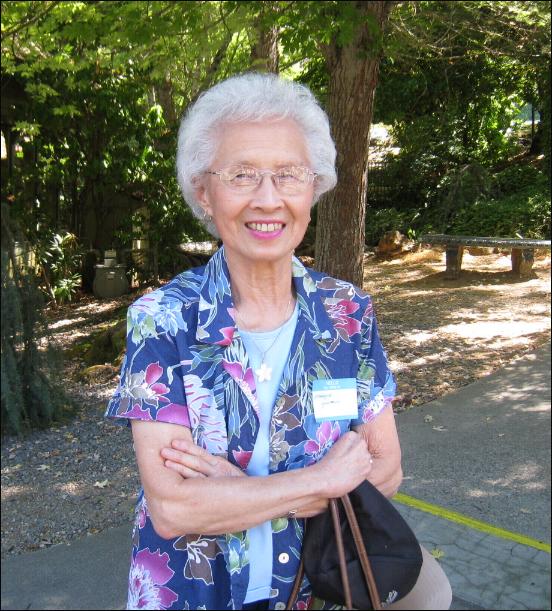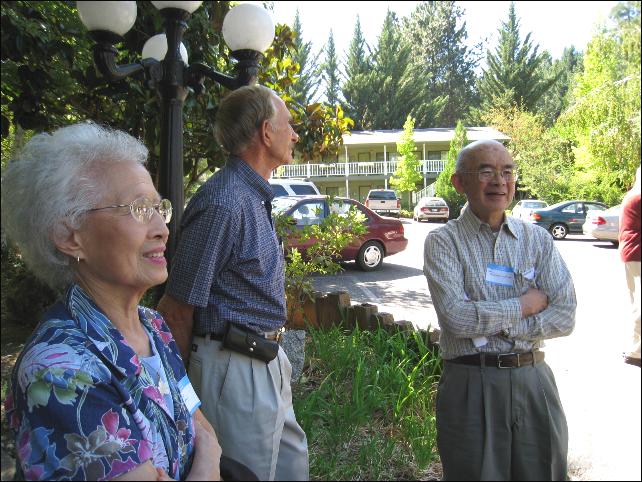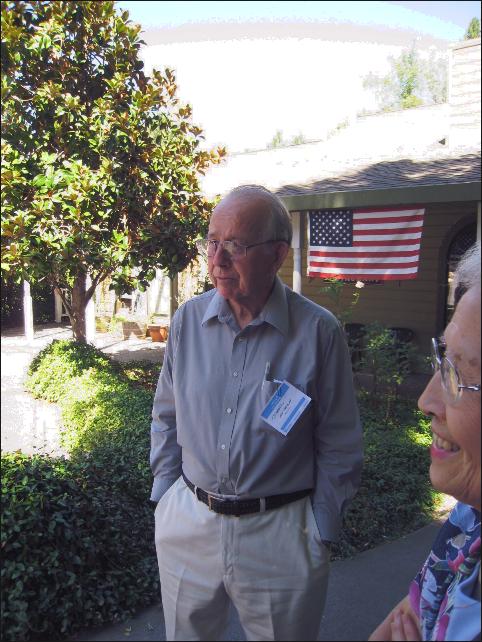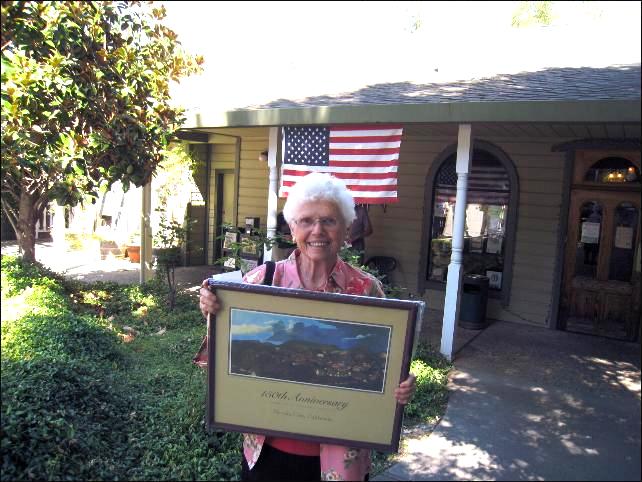 Eileen's holding the nice painting of (old) Nevada City's 150 year Anniversary that was presented to Dick and her for their many years of getting everyone together.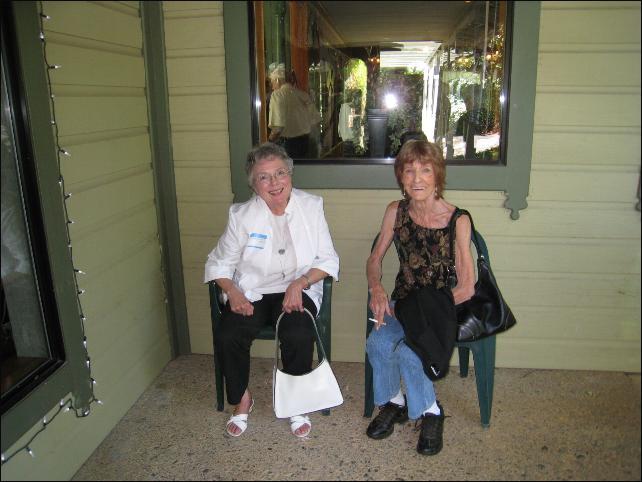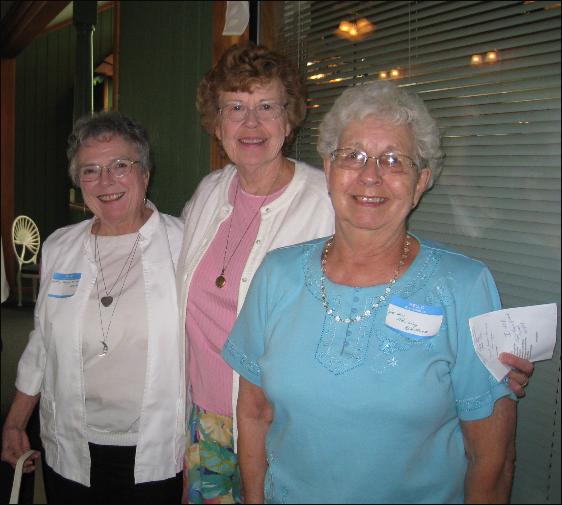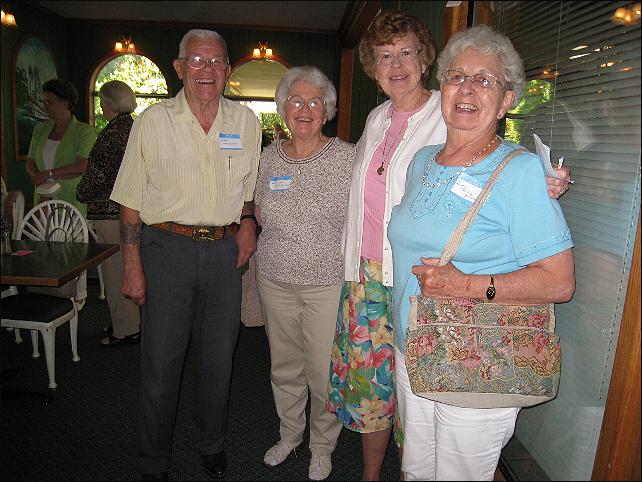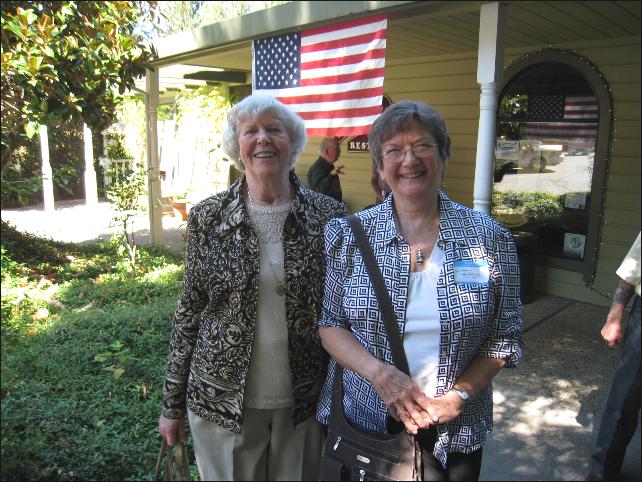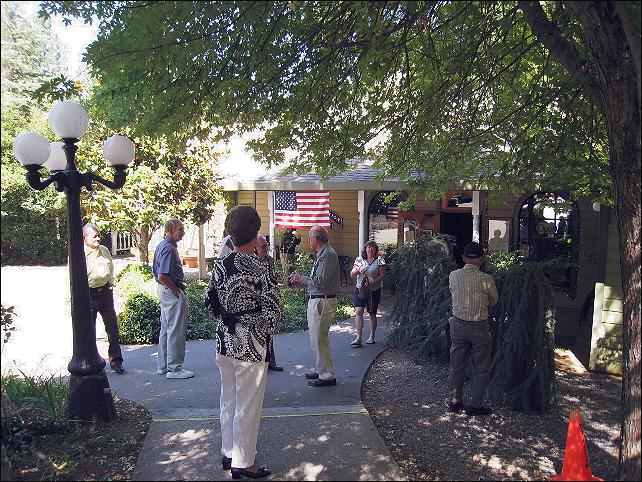 Time to call it a day...A wonderful one with old acquaintances and fond memories. Hope to see you all at the next one.