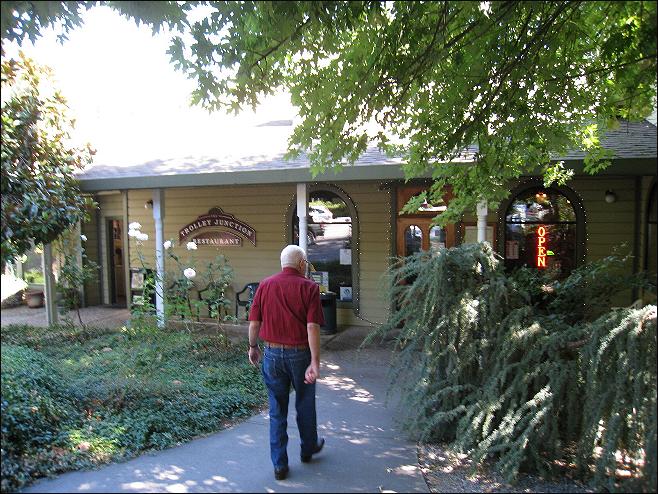 Nevada City High School Class of 1946's 64th Reunion
(Wednesday, September 15, 2010)
Dick Davies and his wife Eilean got everyone together again at our favorite place for his class's 64th reunion. It just happens to be my sister Giny's class too. We grew up with and remember most everyone, so it's always nice to be invited. Sam Pello led us in the Pledge of Allegiance followed by an Invocation and memorial for deceased classmates and faculty given by Rev. Peter Yuen. Everyone introduced themselves, spouses and guests. Some had special memories to share. The rest of the time was spent enjoying fine food and conversation.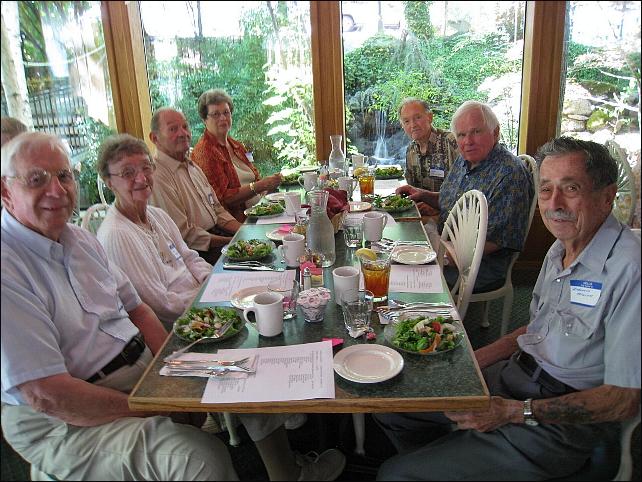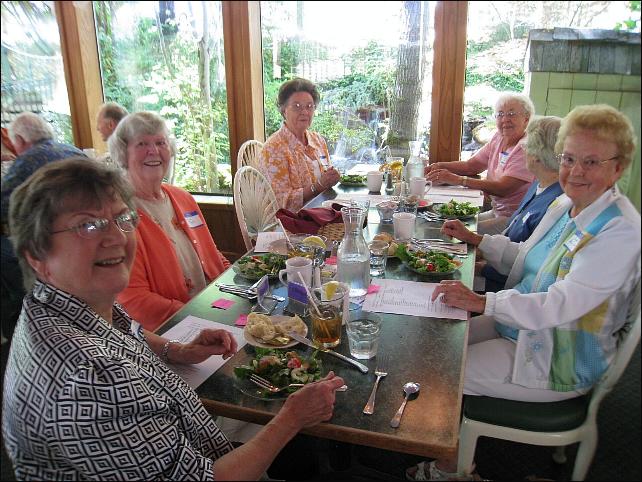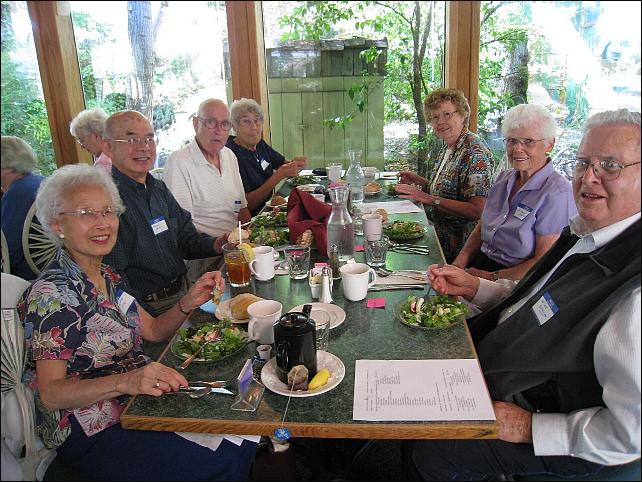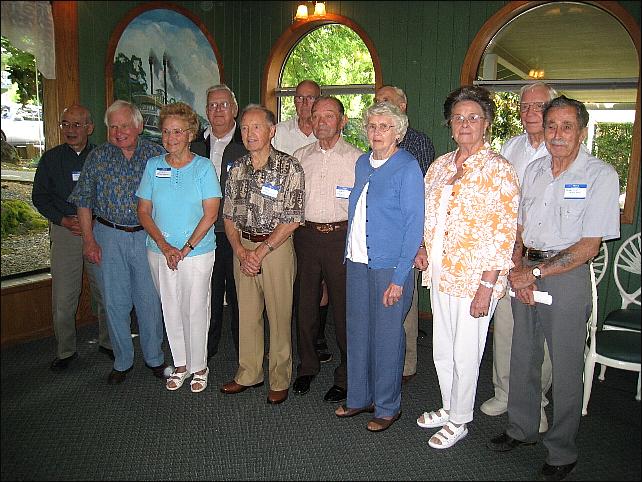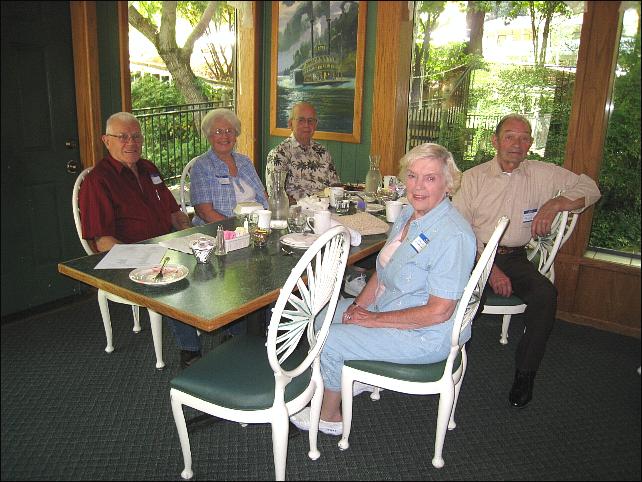 Mel, me, Keith, Doris and Sam.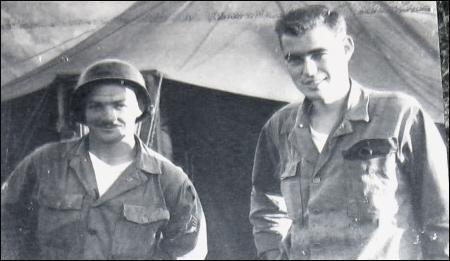 Sam Pello and Don Ellis in Korea.
The afternoon concluded with the Benediction and our singing...
God Bless America
While the storm clouds gather, far across the sea. Let us pledge allegiance to a land that's free. Let us all be grateful for a land so fair...As we raise our voices in a solemn prayer. God bless America, land that I love. Stand beside her and guide her...thru the night with a light from above. From the mountains, to the prairies, to the oceans, white with foam. God bless America...My home sweet home.

And that concludes our wonderful afternoon visiting and sharing the good ol' days with everybody. Special thanks to Dick and Eilean and everyone who made it possible. Take care of yourselves and we hope to see everyone at the next get together.