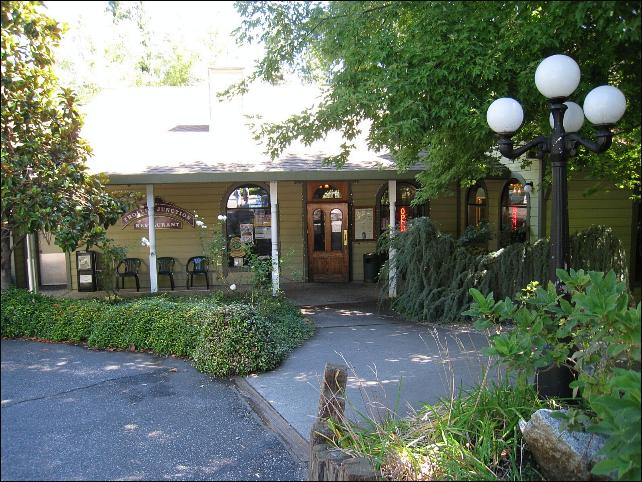 Nevada City High School Class of 1950 60th Reunion
(Friday August 27, 2010)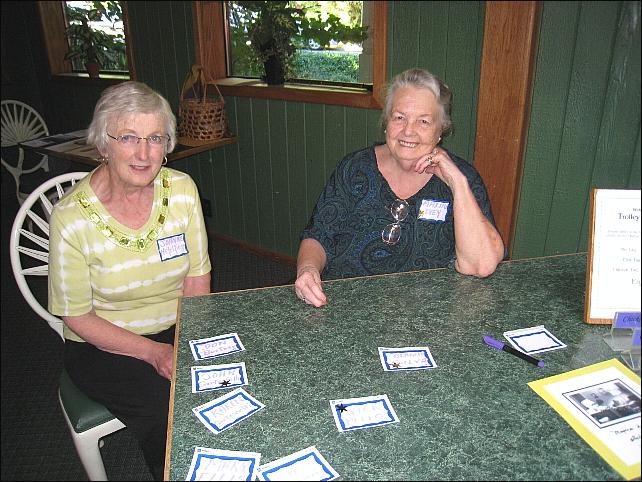 Maxine and her guest Joanne (Hefelfinger) Athearn greet us at Trolley Junction in Nevada City. It's our favorite place to get together for class reunions, and with all the area people we grew up with.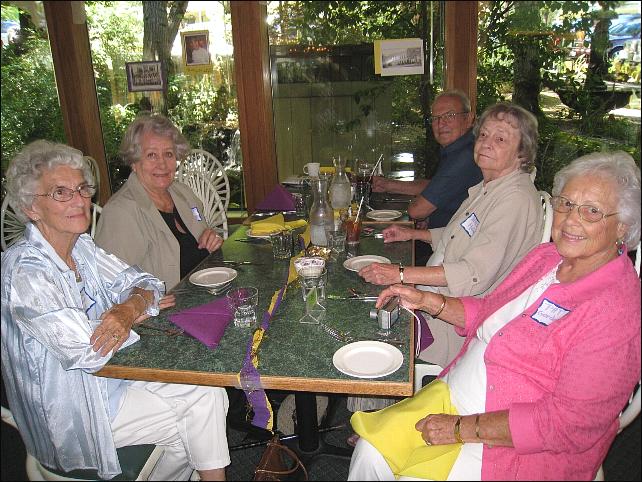 Guest and Barbara Jean MacDonald Nelson, Nick Pello, Beverly Holm, and Pat Gordon.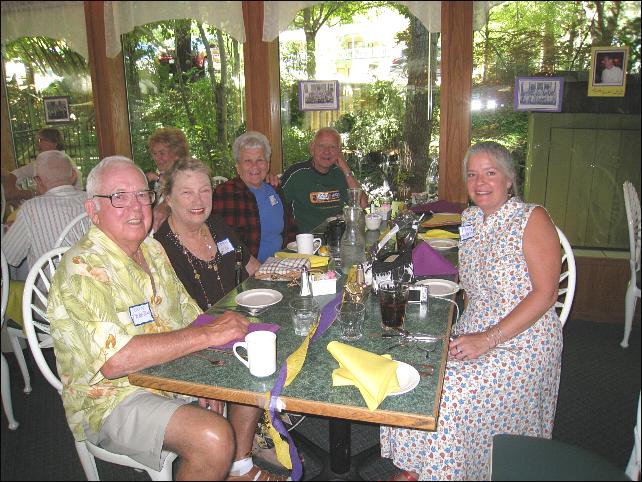 Don and Joan Pederson, Githa and George Navo, and Mary Jo with her dad Bruce Mehrman, somehow missing along with daughter Carrie. If anyone got a photo of them please send it to Maxine or me.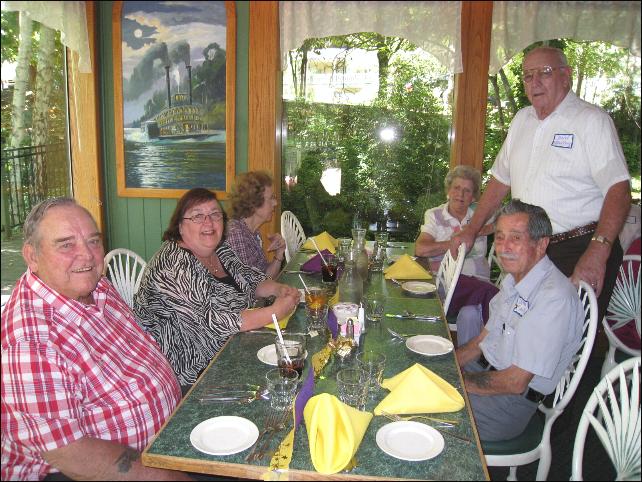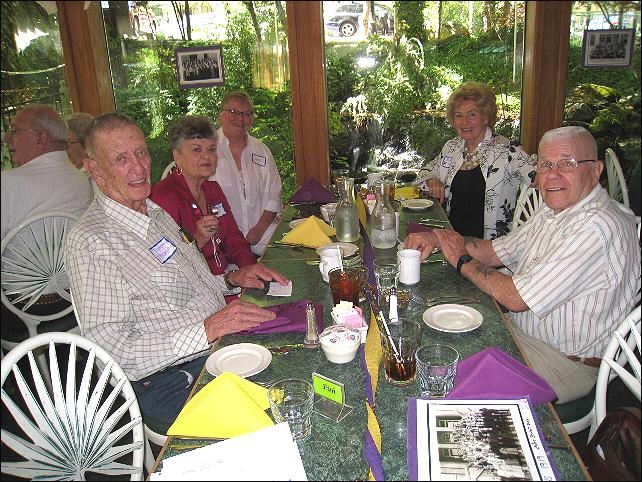 Floyd Thomas, Joann Kolar and daughter, Diane Thomas, and my better half...Mel McGuire. I think Floyd and Diane (from Texas) traveled the furthest to get here.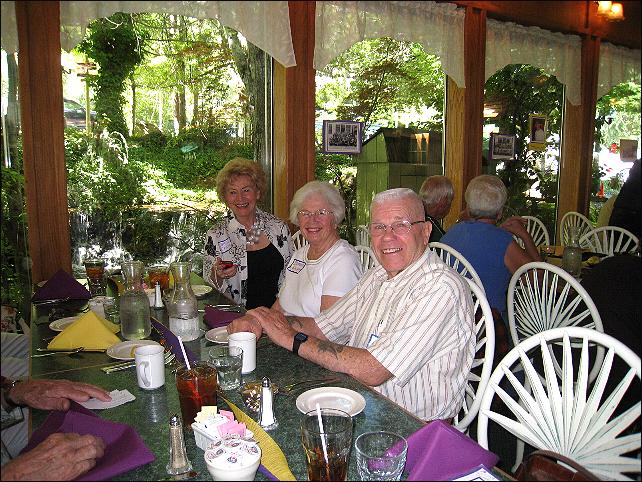 Yep! That's Bonnie filling in the gap.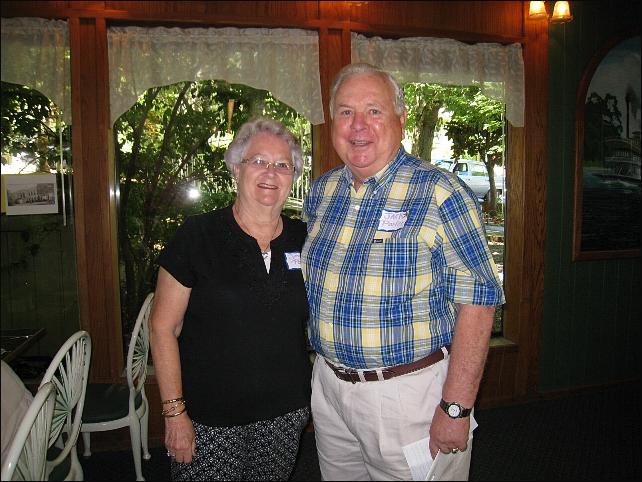 Following lunch, Master of Ceremony Jack provides us with some nice memories, and lots of laughs. (With wife Josephine).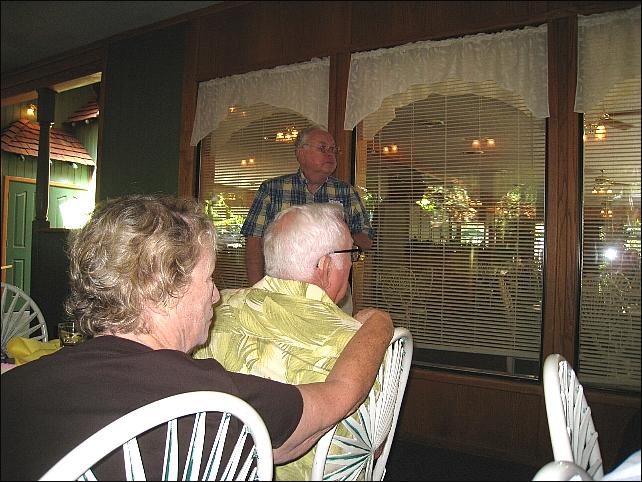 Maxine brings us up to date on those who couldn't make it, and a few more funny stories.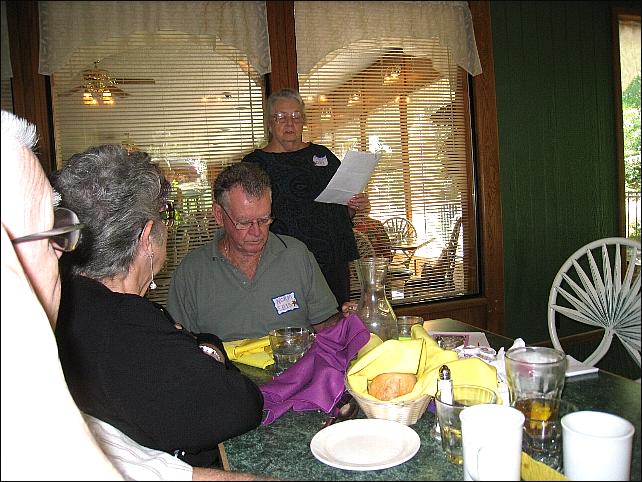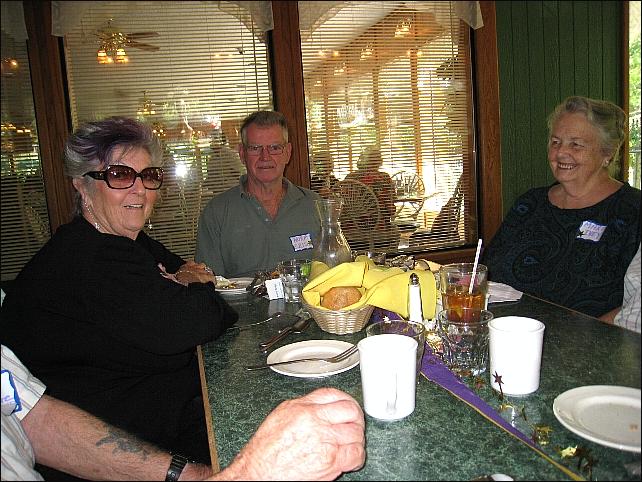 Mary and Norman Ellis and Maxine
Then we do our best to pose nicely for a classy photo. Have you ever noticed how hard it is to get everyone's complete attention for a group photo? I guess we lucked out this time.

Back Row (L-R) Gene Pierott, Joan Oje Pedersen, Joann Scott Kolar, Diane Crase Thomas, Nick Pello, Blanche Silva Burton, Norman Ellis, and Githa Dorris Navo. Front (L-R) Jack Parker, Maxine Ivey Johnson, John Cartoscelli, and Bonnie Wayne McGuire.

Next we'll go back in time to Nevada City Elementary where it all began, (and the school's closure this year).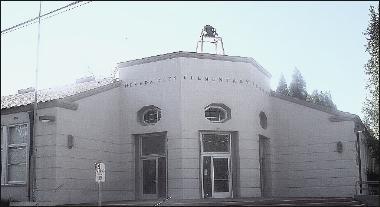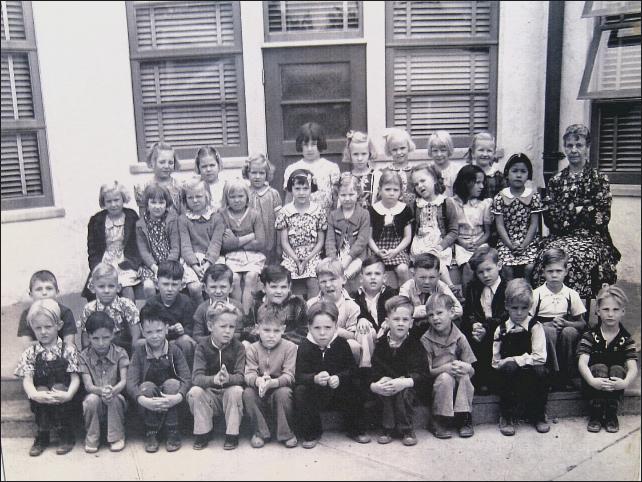 Miss Goyne's first grade class. I was in Mrs. Foley's class.
My (front-second from left) fourth grade class.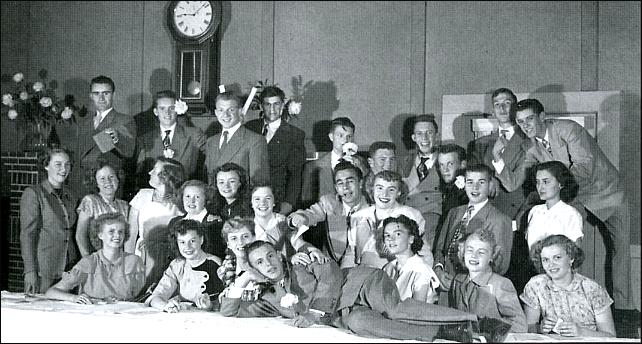 Nevada City High School Class of 1950 at the senior banquet. Yes, that's Jack on the table.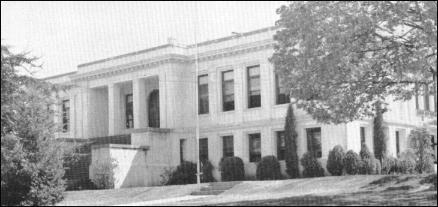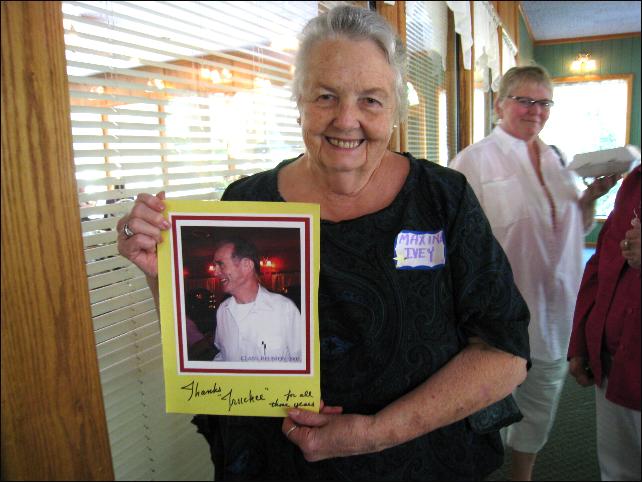 Maxine holding a thank you Truckee photo she plans on giving him to show our appreciation for all the class reunions he organized for many years while he was physically able. Thank you Maxine for all your effort getting everyone together today. The remembering and laughter has been wonderful. We're looking forward more good times with old friends. Hope to see some of you early birds again at breakfast tomorrow morning....

Breakfast with the early birds...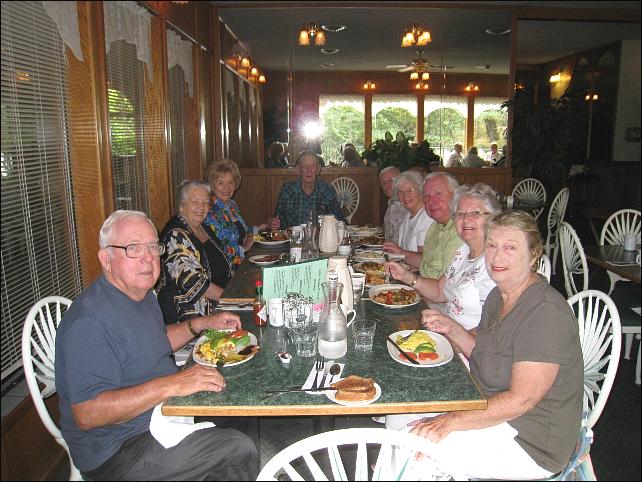 Breakfast, more reminiscing and laughs were all we needed to get us going for the rest of the day. Some of us decide to head for Empire Mine State Park to see if we can find any gold nuggets.