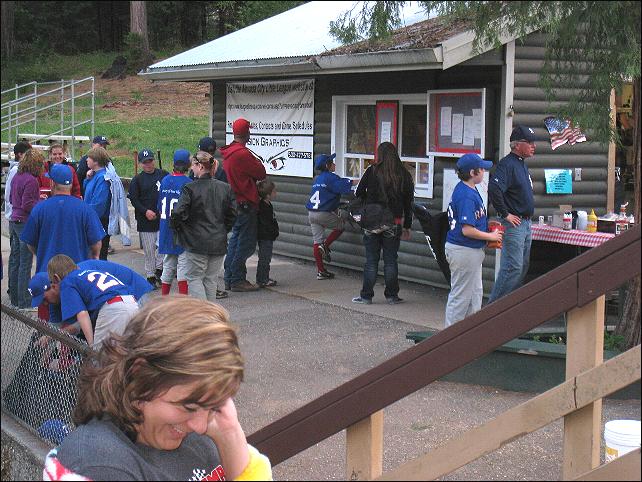 Mason's Baseball Game
(Weds. April 27, 2011)
We thought it would be fun to watch Mason play baseball this evening. His team Angels versus the A's will be put to the test tonight. Dad Kirk and another man get the track cleaned up, while the boys warm up and the coaches give some last minute instructions. Meanwhile, spectators load up on food and soft drinks at the snack shack. Anyone that's ever been a parent involved with little league baseball games can't help feel a little choked up with nostalgia upon entering this place.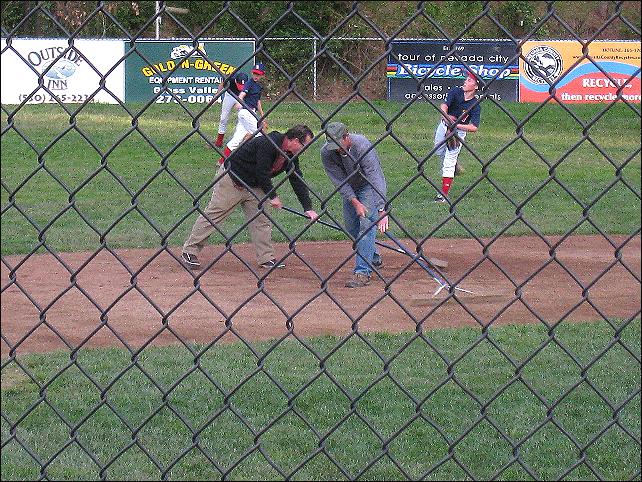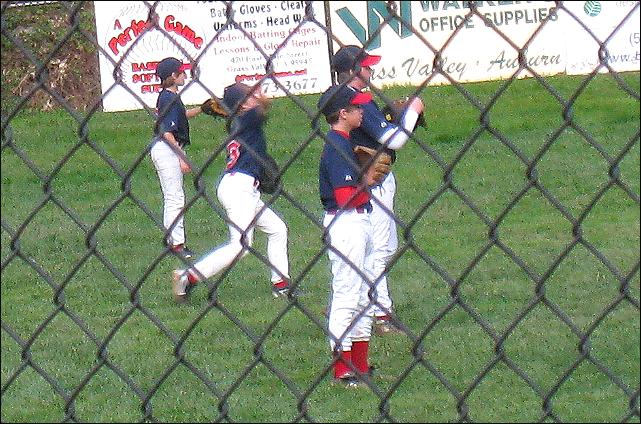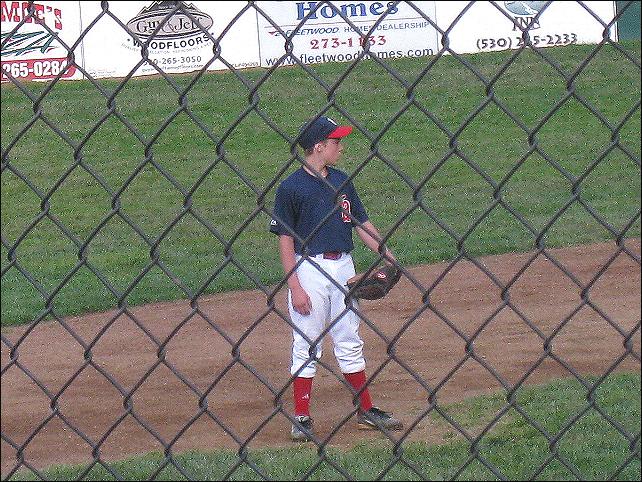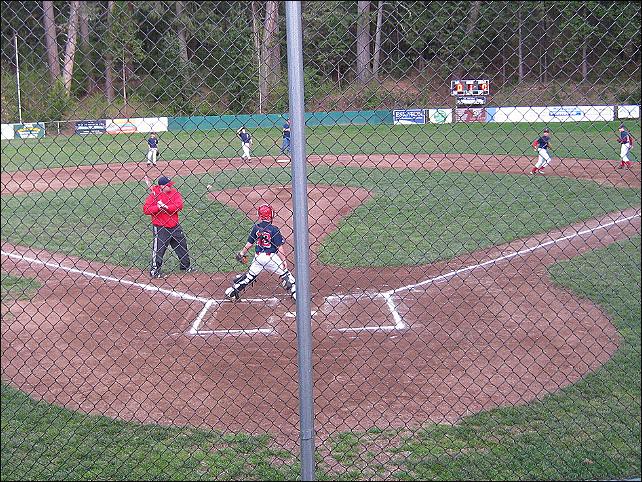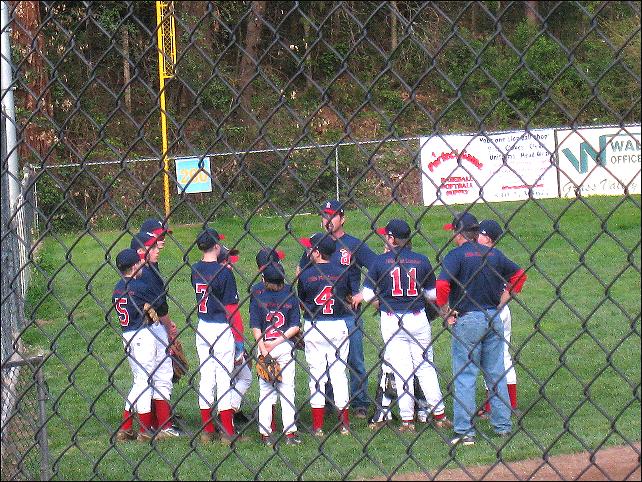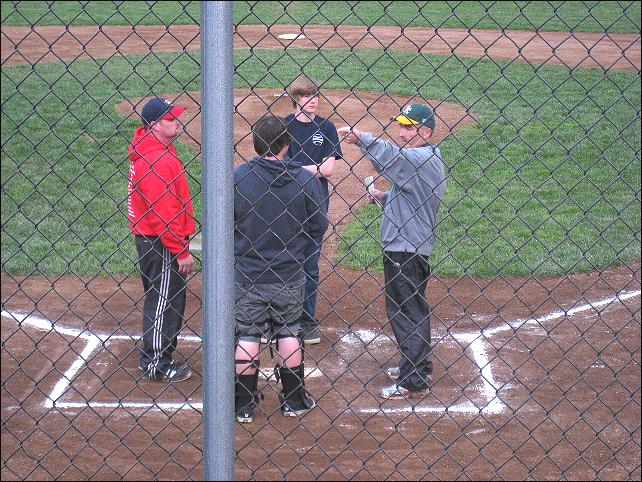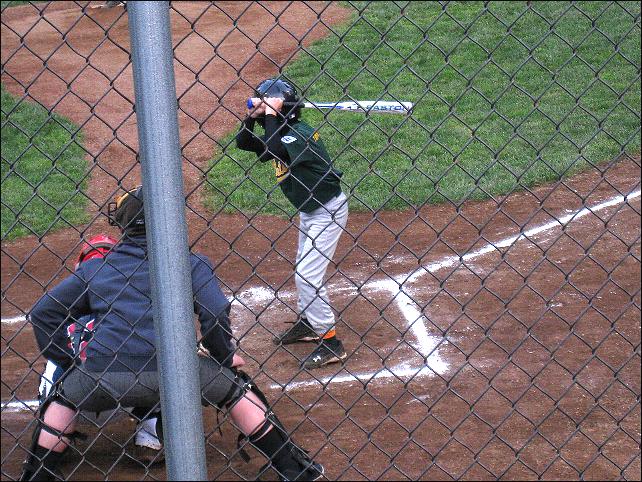 Batter up! The A's are ready to go.
Mason's holding down third base.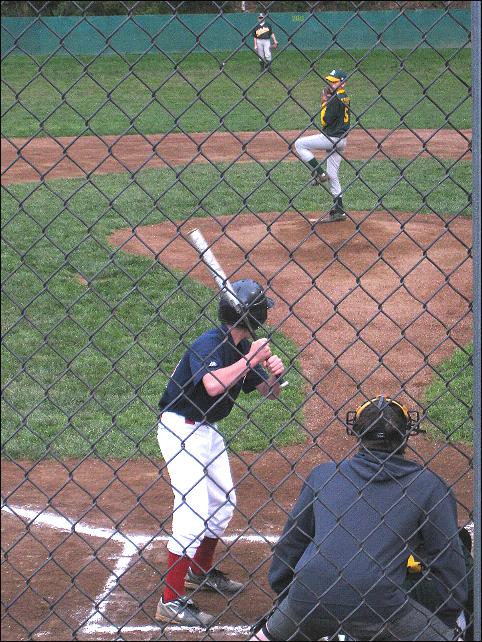 Now the Angel's are up at bat.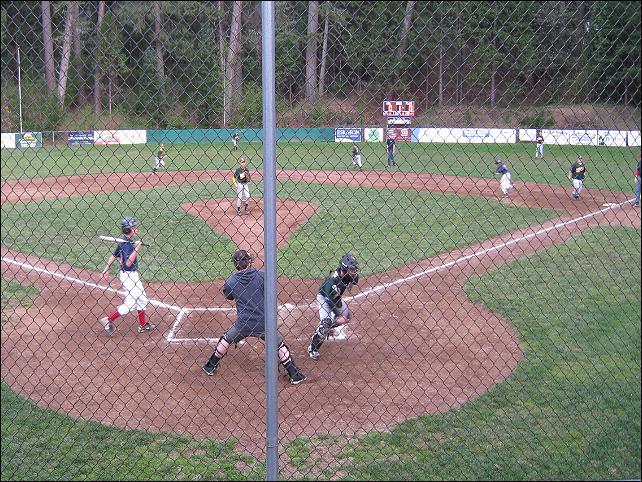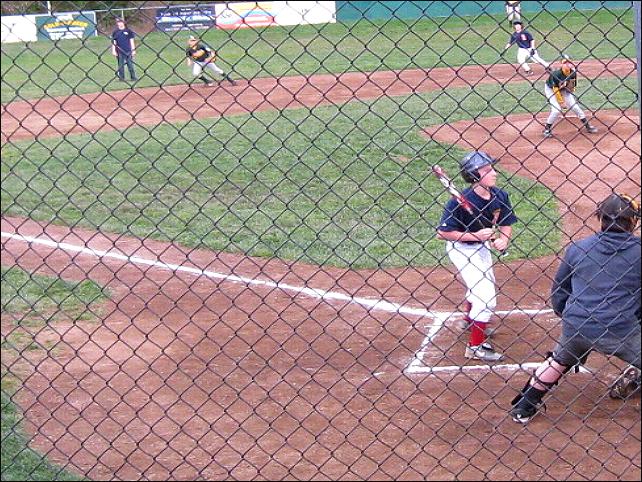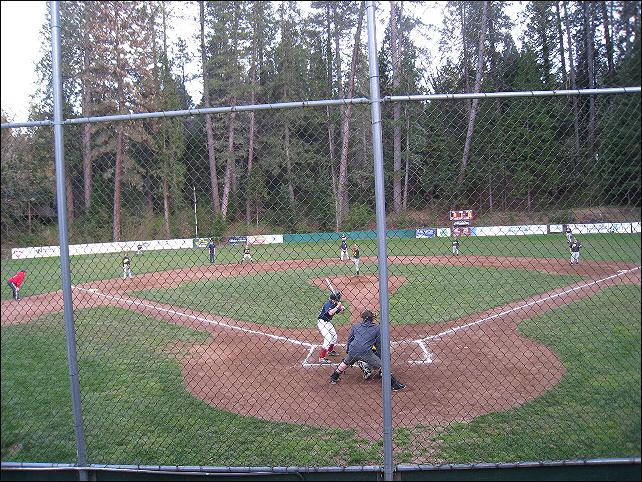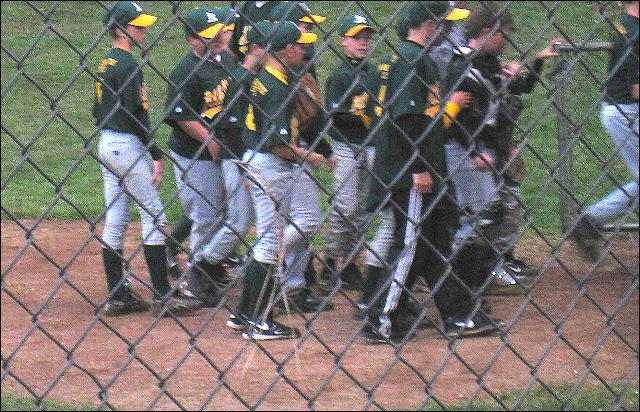 The A's heading up to bat...while the Angels bet ready to go out field.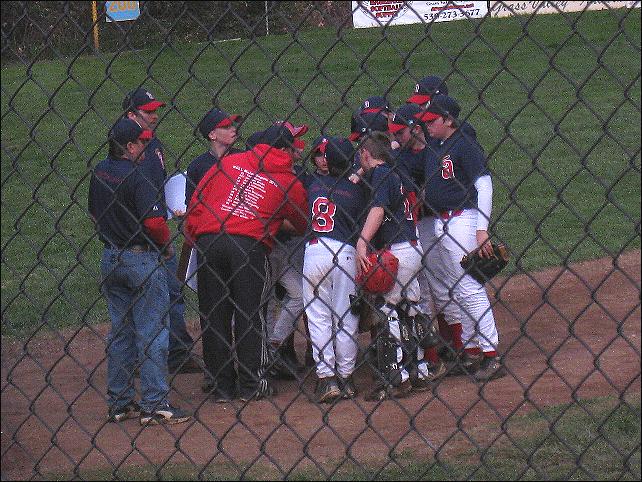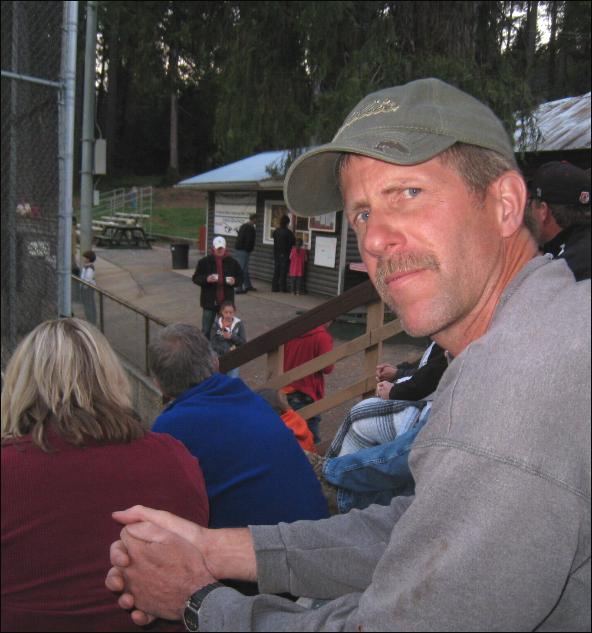 Don't you love this reaction to the photographer? It tickles my funny bone.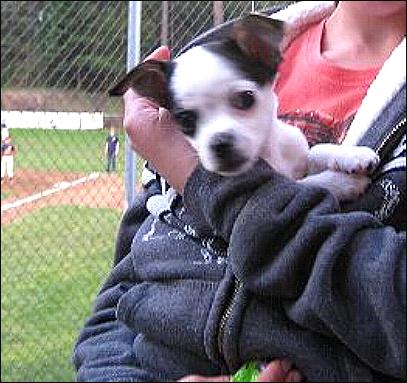 The itty bitty star of the spectators.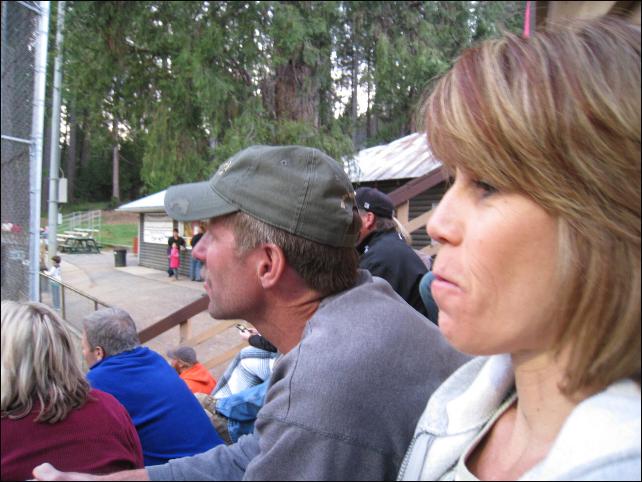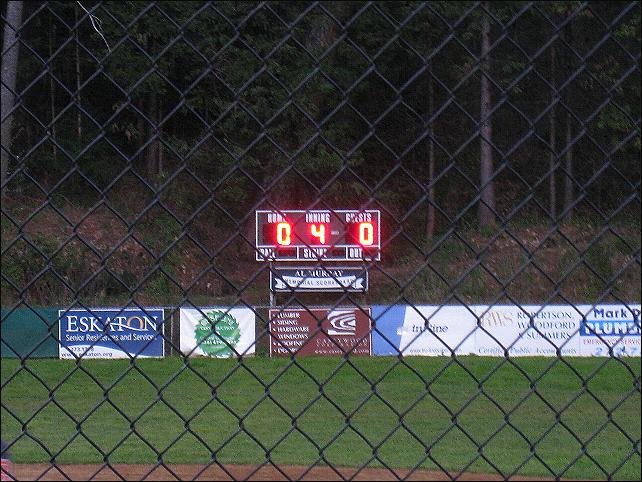 The score stayed the same all four innings.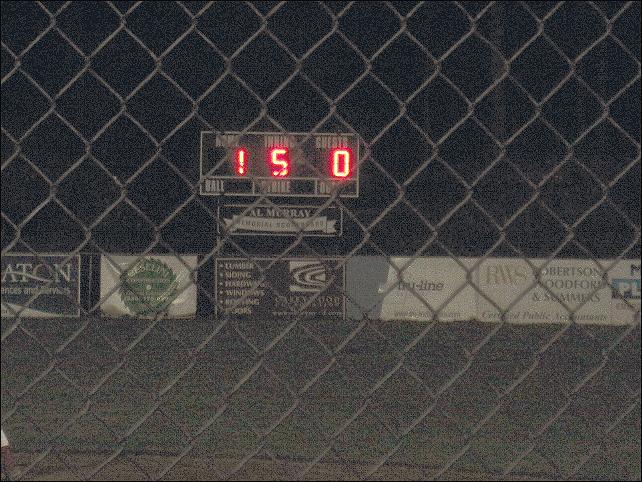 Then something happened and the Angels managed to get a run in the fifth.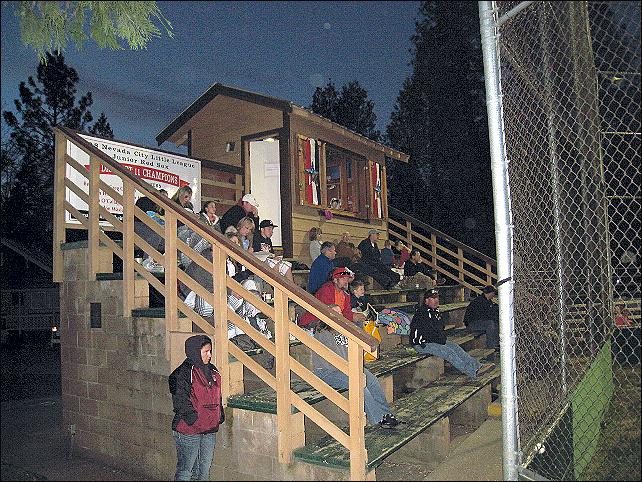 We had a good seat below the score keepers with a back rest and wind break. The only risk was some kid in the shack almost spilling a soft drink on me. I caught the cap and returned it to the happy loser above me.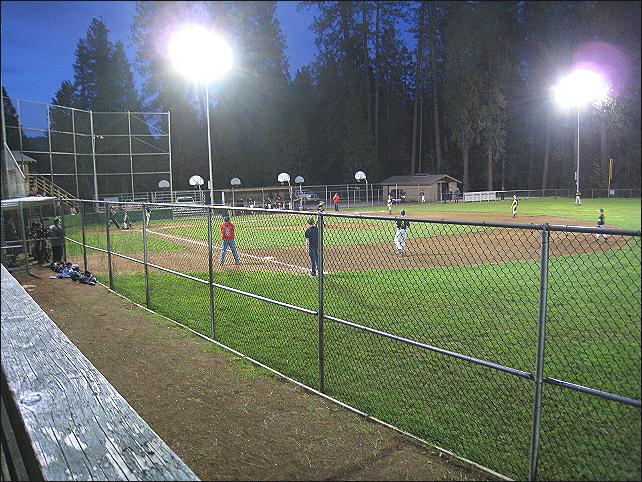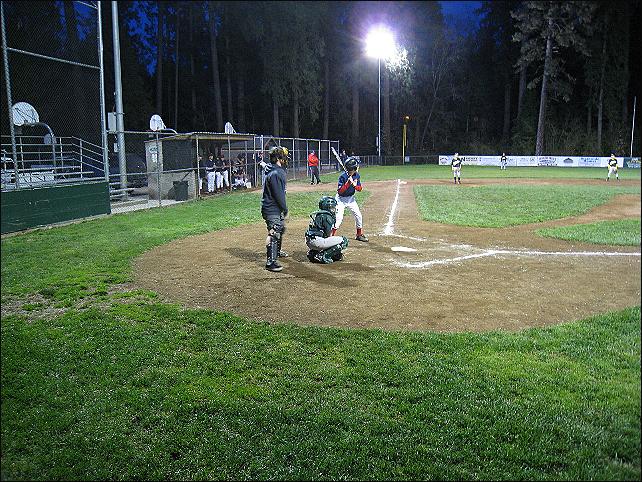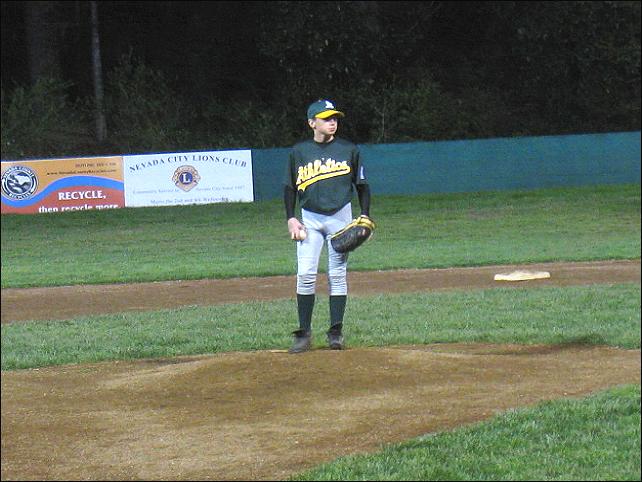 A's pitcher on the mound thinking it over. The Angel's scored another run.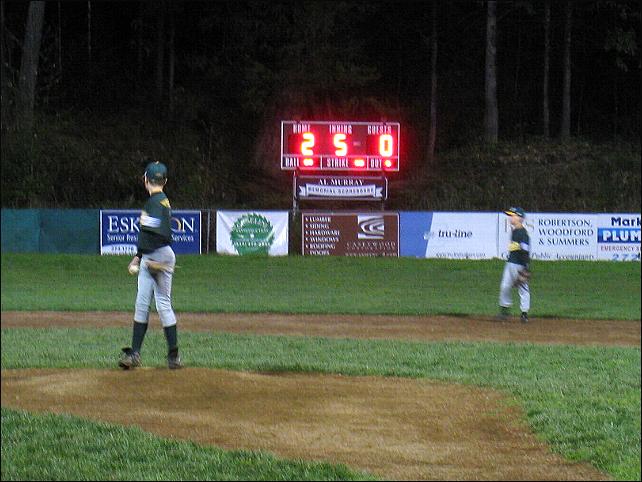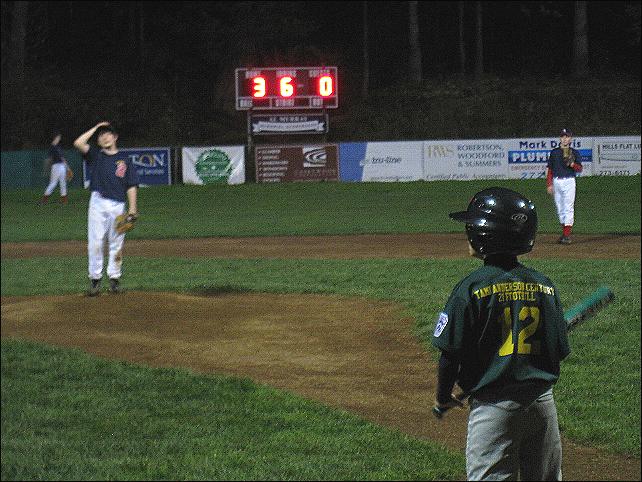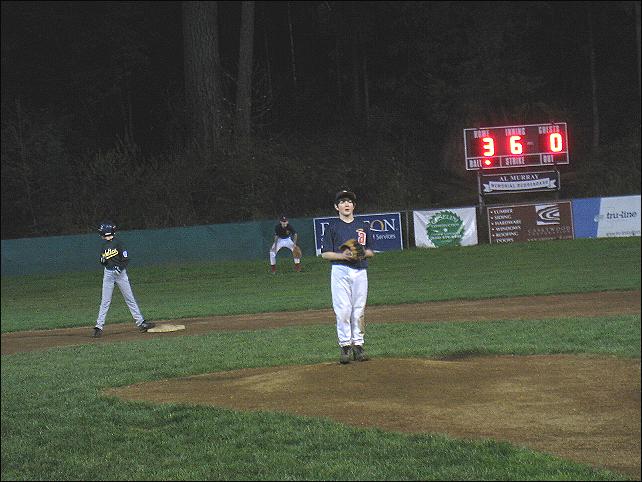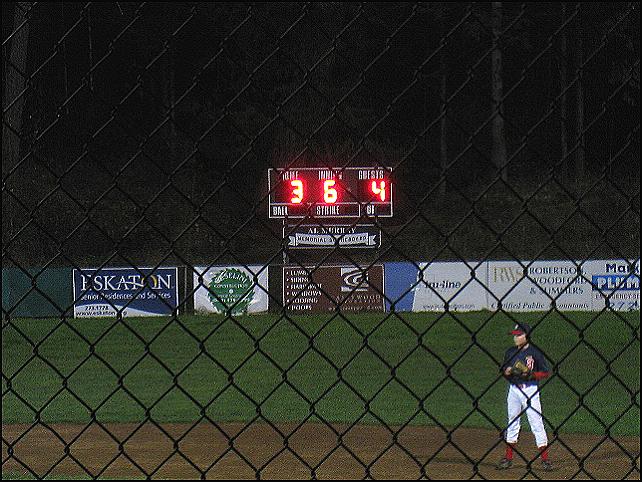 Wow! And then the A's managed to leave the Angels in the dust during the sixth inning.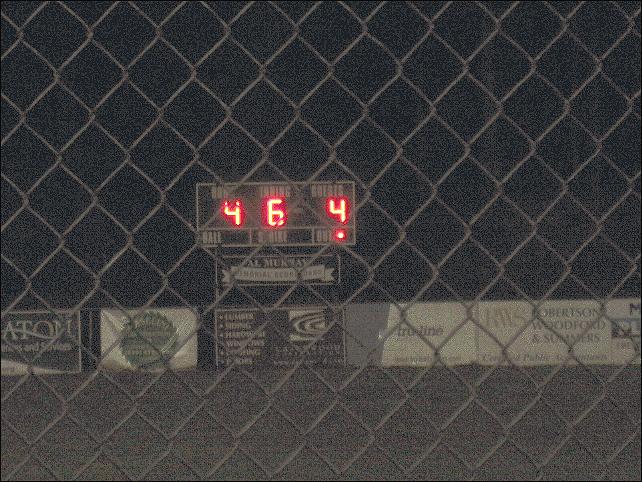 Then both teams are tied, and Mason's up to bat.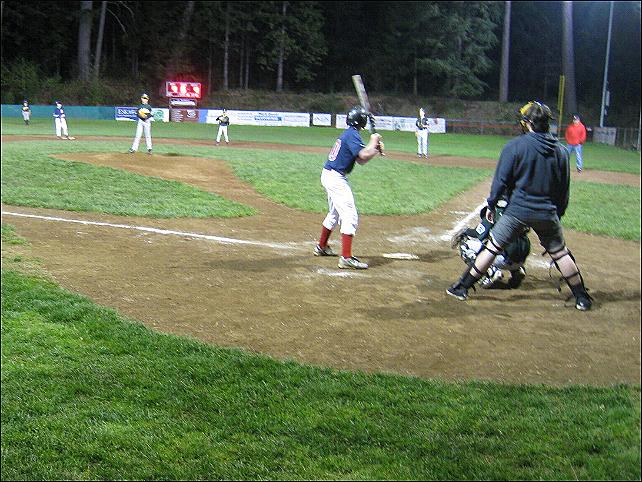 The pressure's on....and there's a runner on second. Luckily Mason hits a hard low ball past third base, it keeps on going to the out field so the guy on second makes it home. The Angels win five to the A's four. Kirk said that so far this was the most exciting game of the season. They've won all their games so far, but this one was close. Regardless of who won and who lost, everyone did a great job! As the saying goes, "It's positively entertaining!"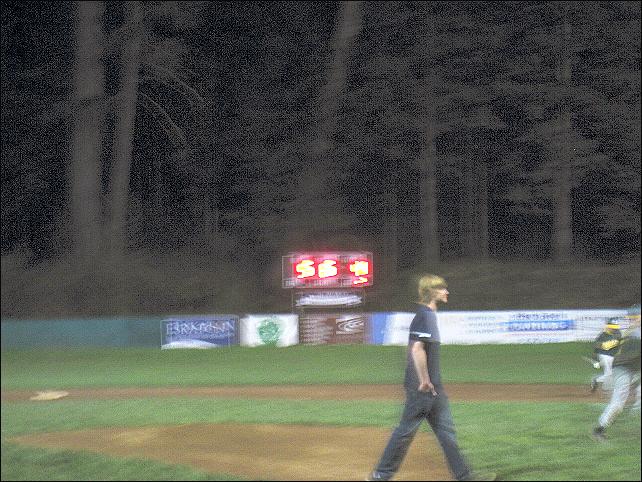 The frustrating part of this is that the final score of the game is the worst photo of all.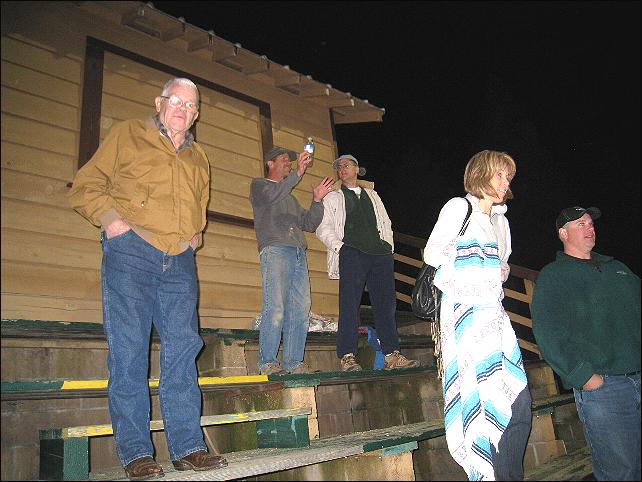 Congratulations Angels and A's for the best ever game tonight.