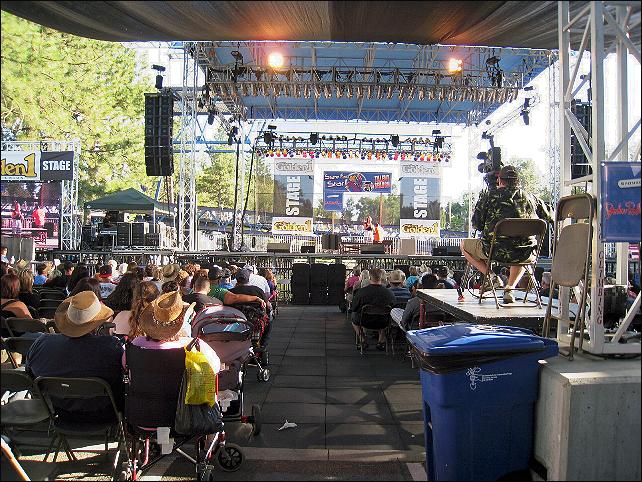 Katie Competes at Cal Expo State Fair
(Sunday August 23, 2009)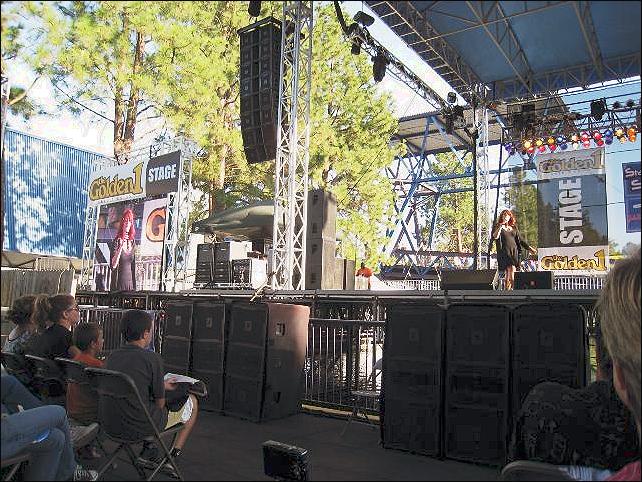 Today's the big day for Katie to sing at the State Fair. She has lots of supporters, and competitors. The unusual stage has a walkway over a little lake behind it, and a large screen at the right that magnifies the contestant.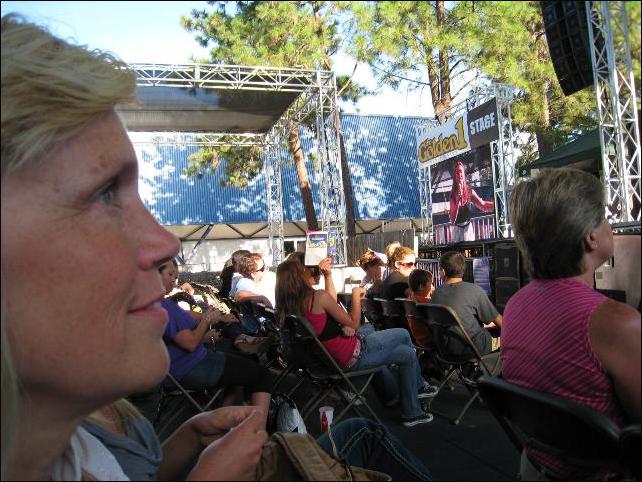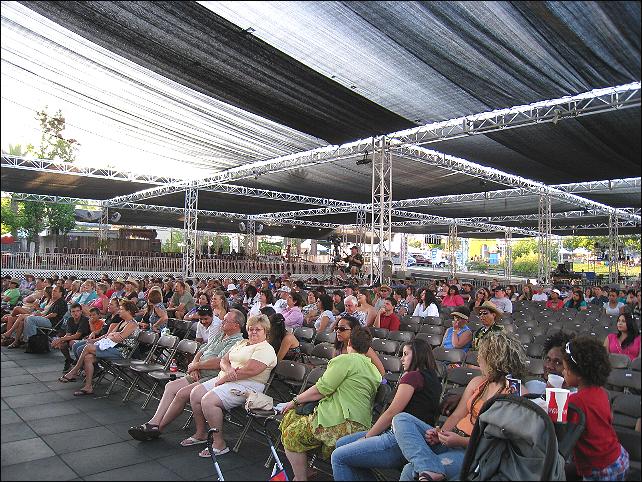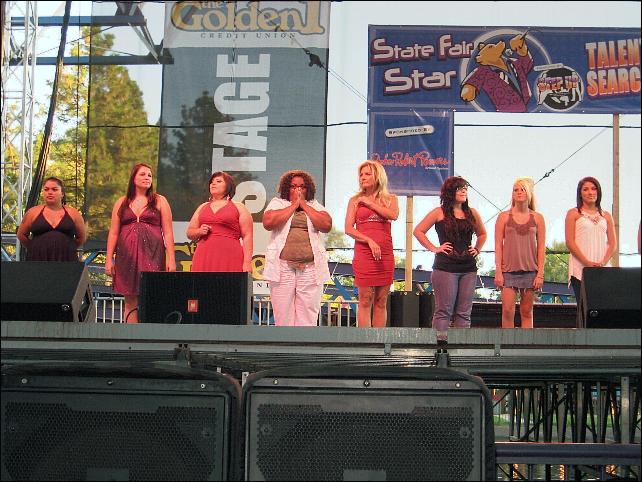 These three pictures from left to right are the Contestants and Announcer in today's event. Katie prepared to do her western song, but wound up singing "Foolish Games."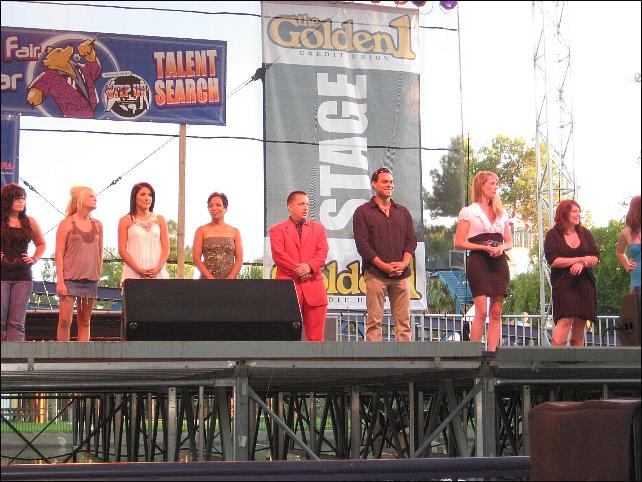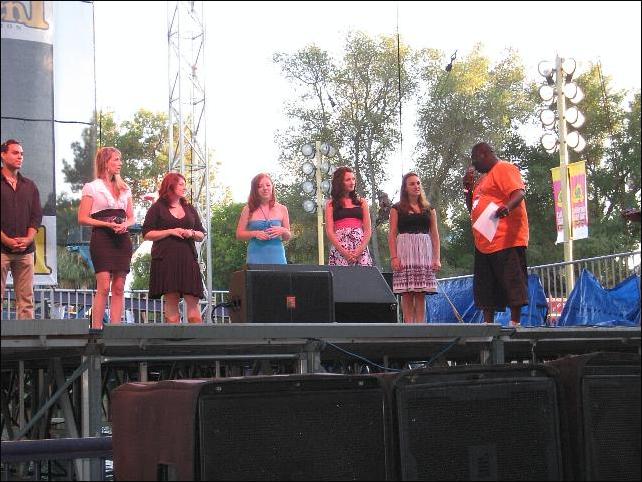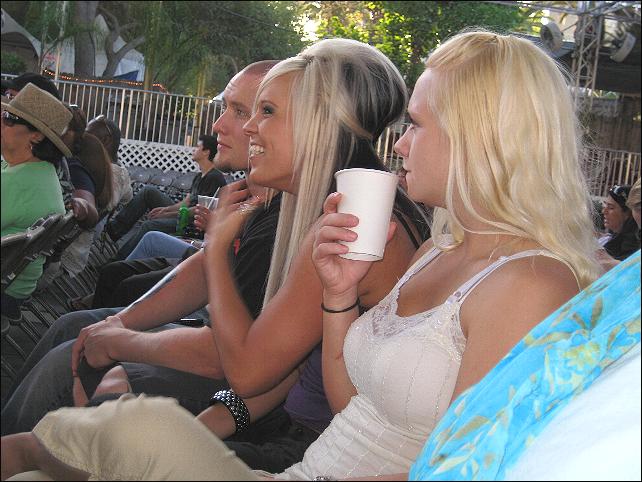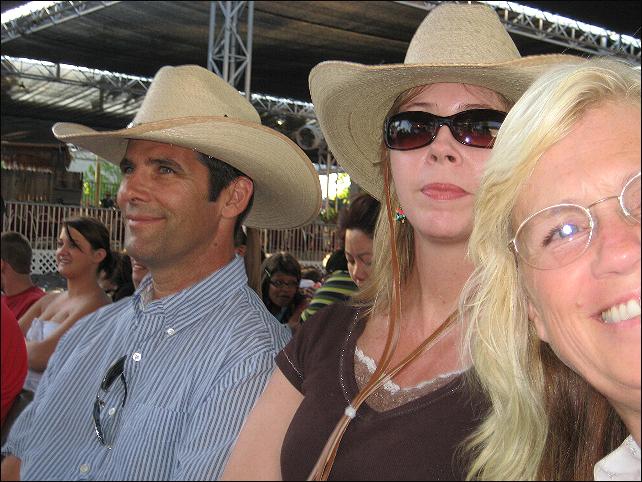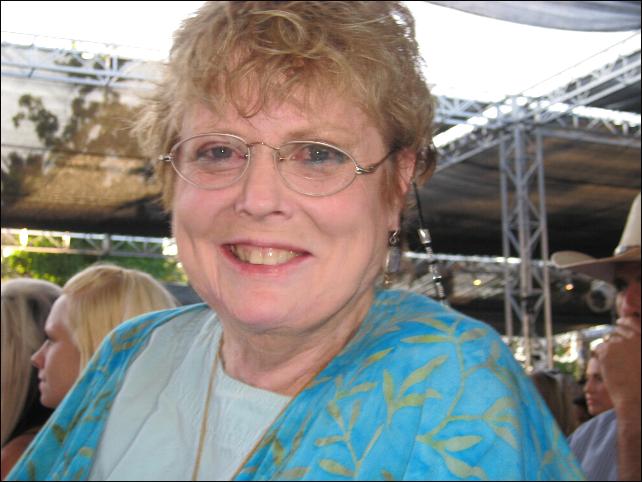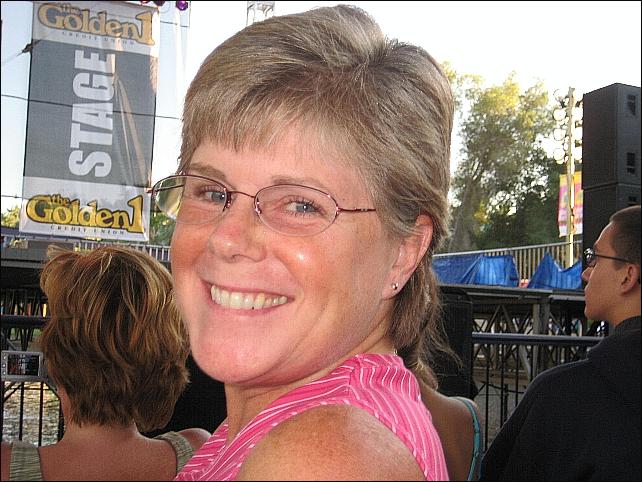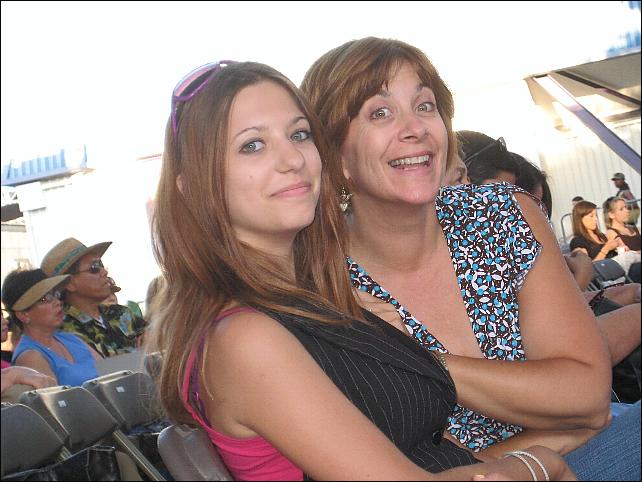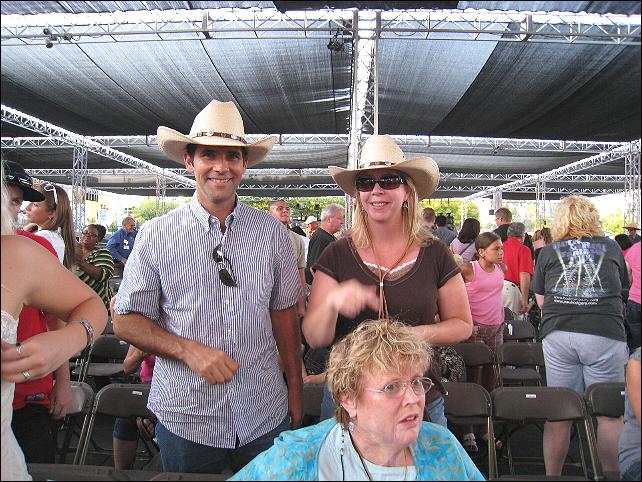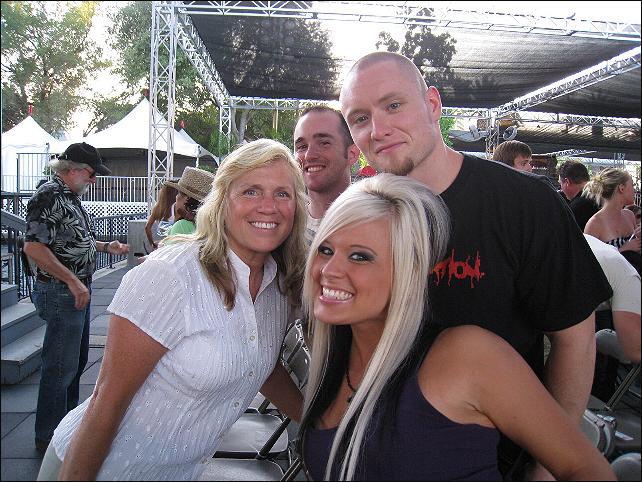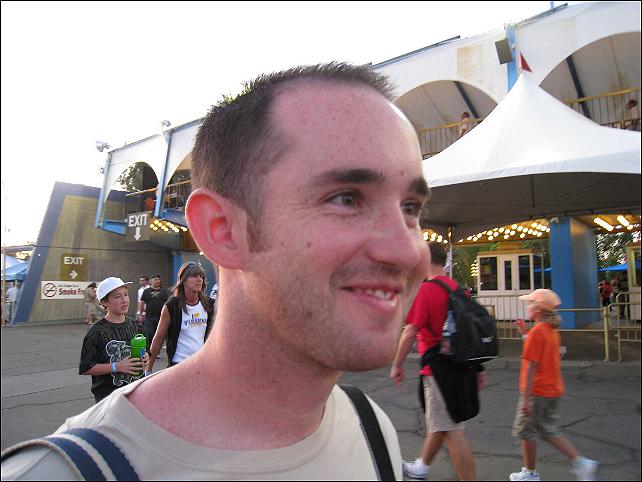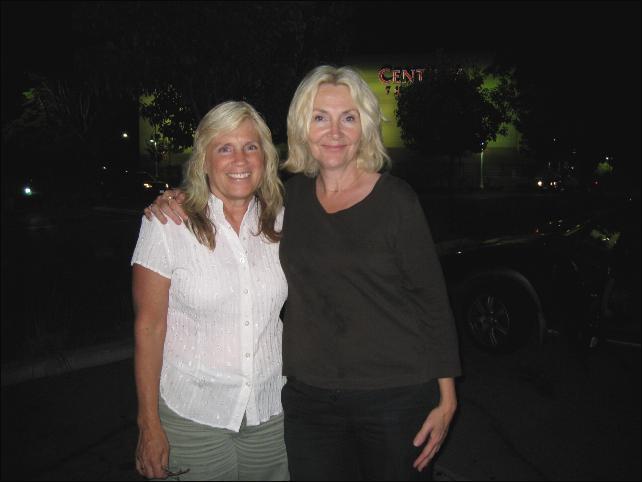 Katie didn't win anything, but did accomplish climbing one more rung up the ladder to success by following through. Congratulations and thank you Katie-girl, for your beautiful song.