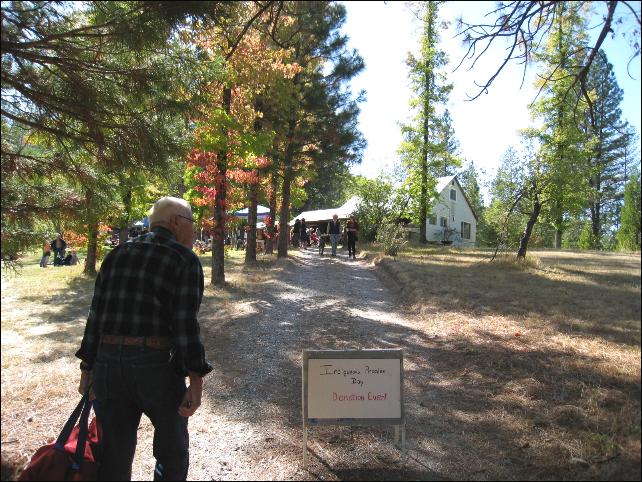 Indigenous People Days at the Maidu Cultural Center
(Sunday October 12, 2008)
his is the 9th Annual Indigenous Peoples Days being held at the former Burton Ranch on Lake Vera Road. Stephanie had mentioned that we might like to attend the four day events. I loaned her a copy of a recording I made while visiting with Maidu Chief Louis Kelly in 1978. We decided to take in some of the activity Sunday afternoon at the Cultural Center.

Friday evening was the Opening Ceremony at downtown Nevada City. The dedication of land and the official land title transfer of the monument site to the Maidu people, including the unveiling the millstone (above). Saturday at the Yuba River, a Sunrise Ceremony and Run traditional Maidu ceremony "Calling Back the Salmon." Sunday's event was a Day of Fun at the Maidu active Cultural Center at the ranch. Monday at the Miners Foundry in Nevada City was Indigenous Peoples Day.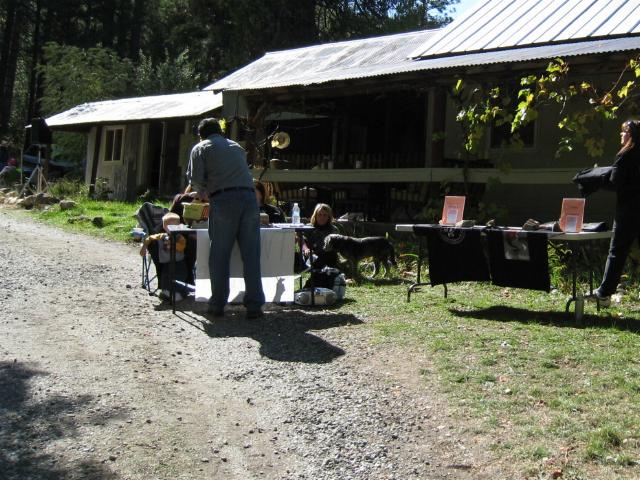 A visitor signing in at the Center.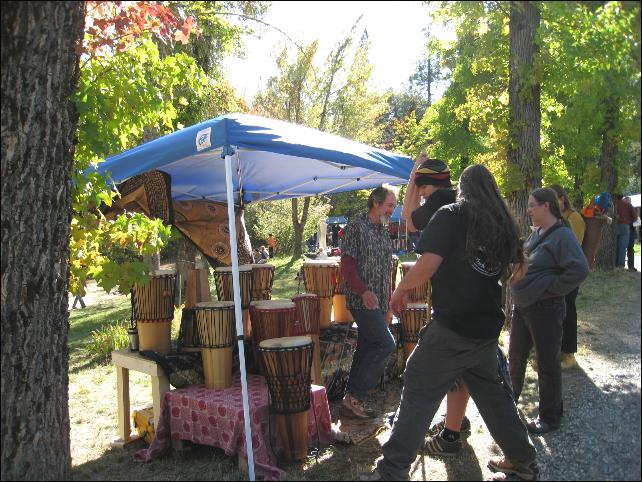 How about a drum?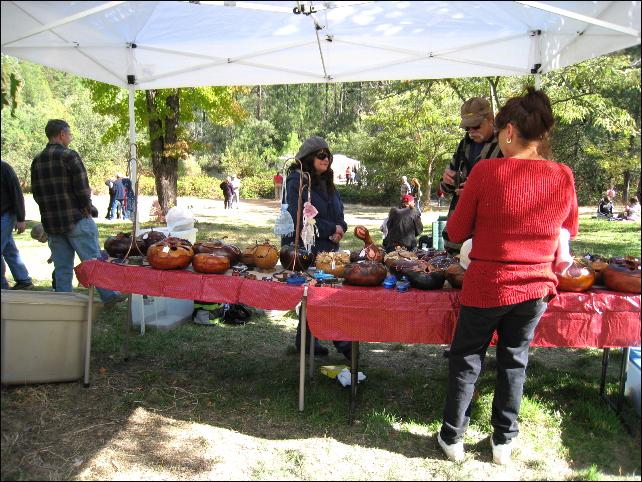 ....Or some beautiful bowls?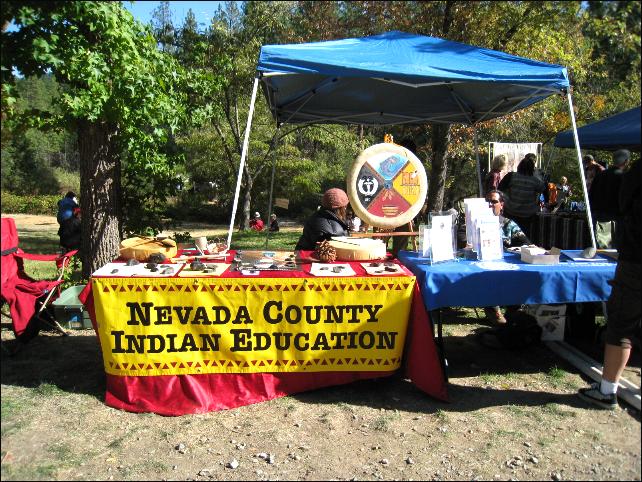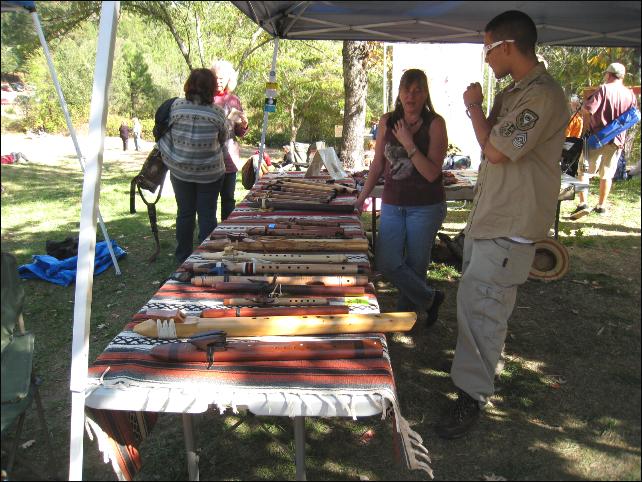 The flutes are interesting.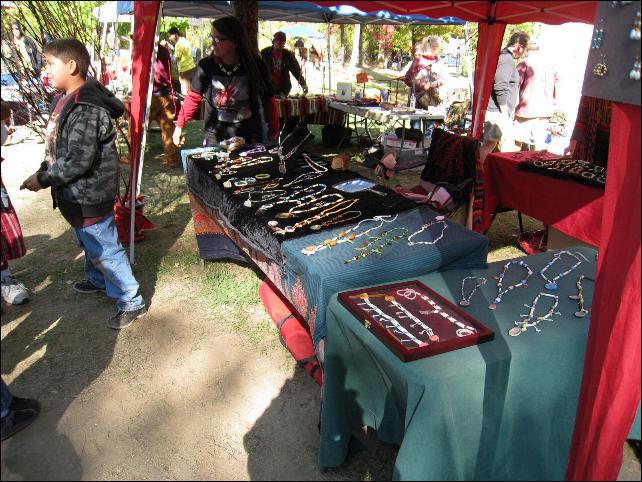 All sorts of necklaces and bracelets.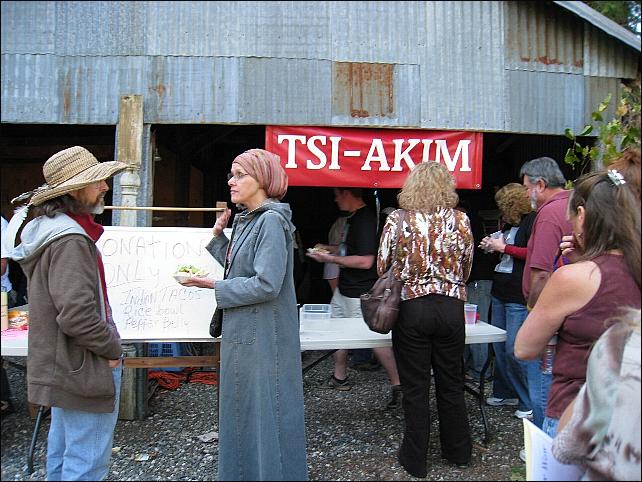 We're feeling hungry so get in line for an Indian taco. The taco is unique and good.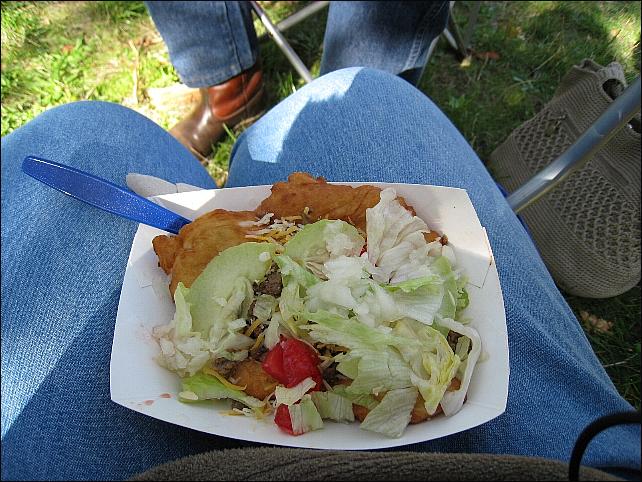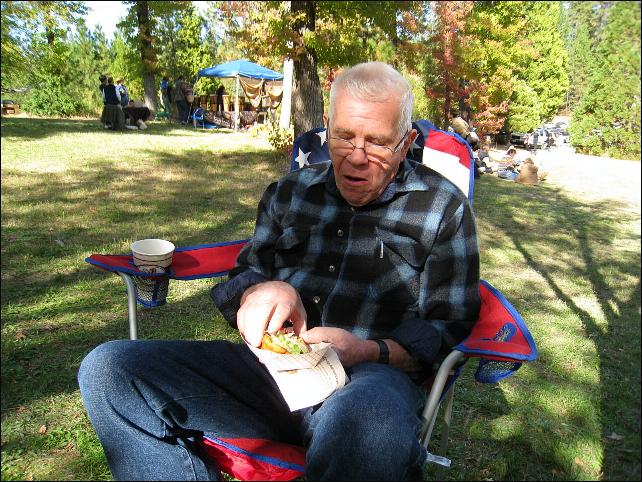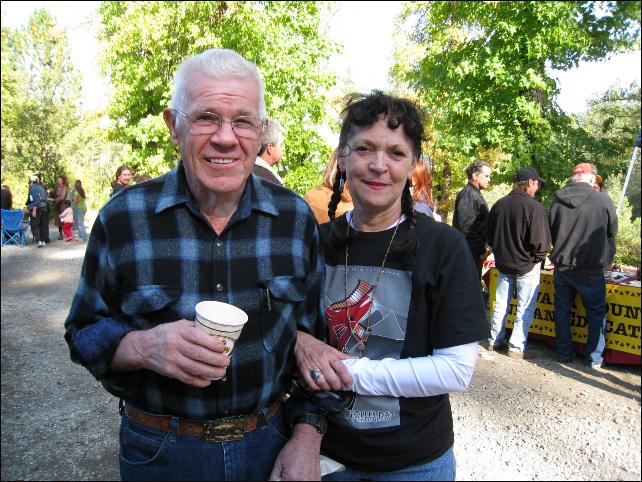 Stephanie stops to greet us and direct us to the dance area.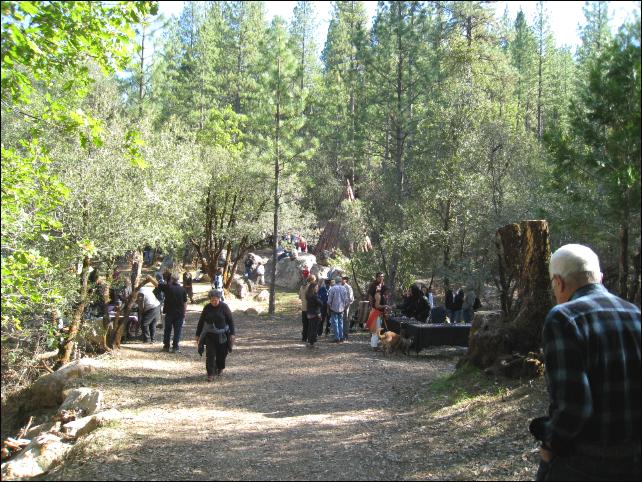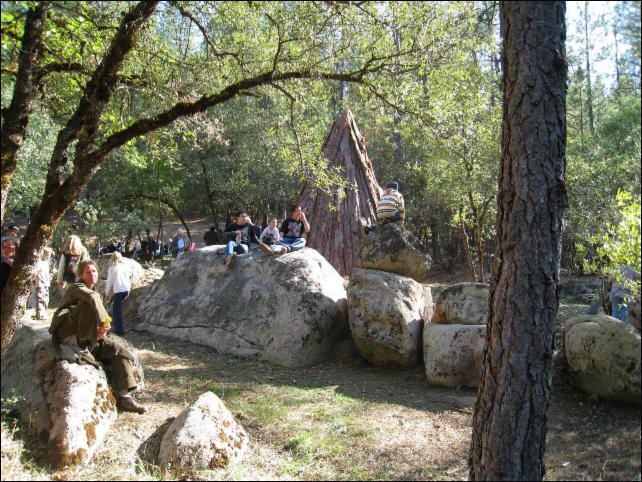 More bark houses that look more like teepees.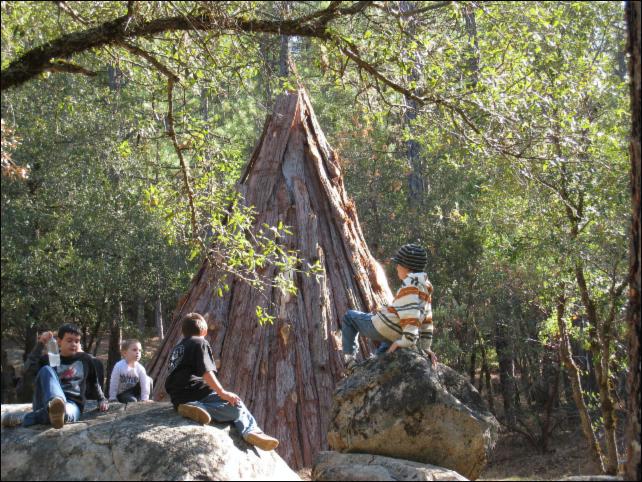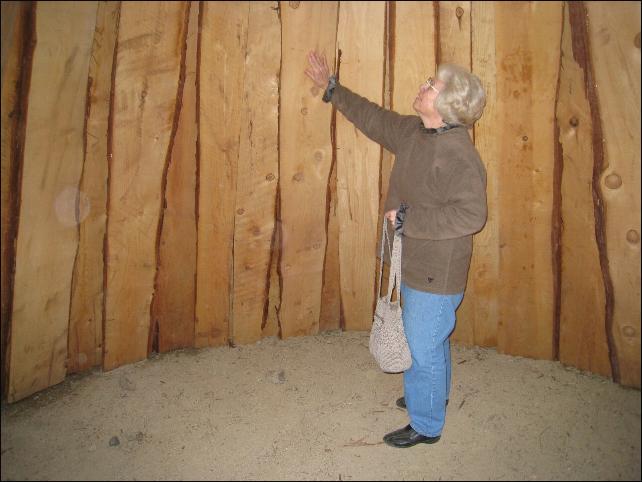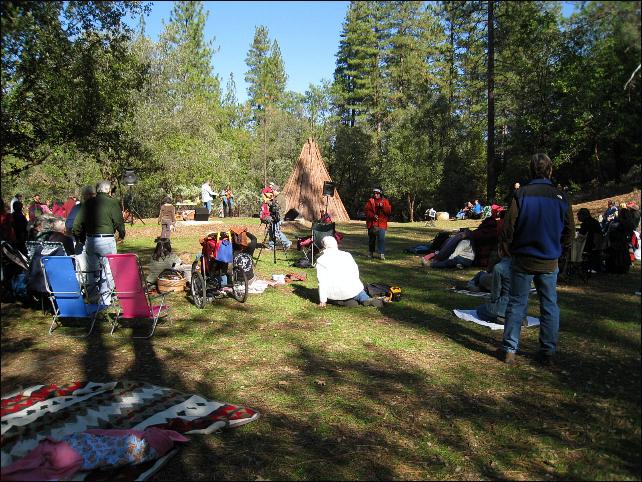 Here's where the music and dancers are. Those getting ready to dance are getting ready in the bark house. We decided to move on and look around some more, before leaving.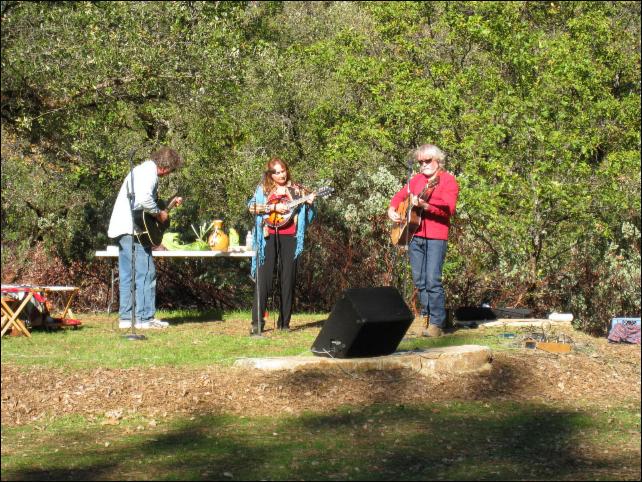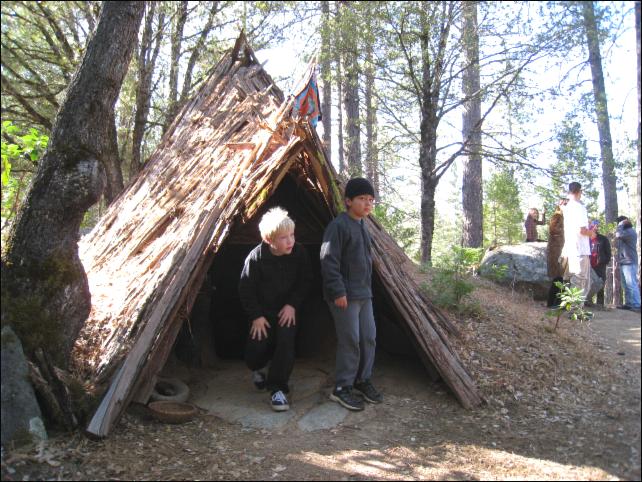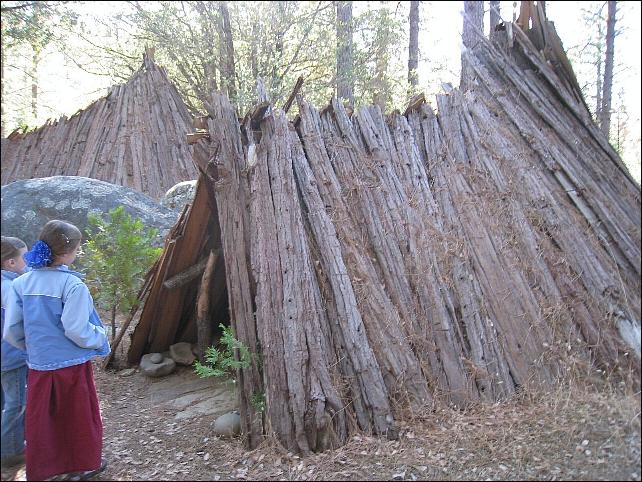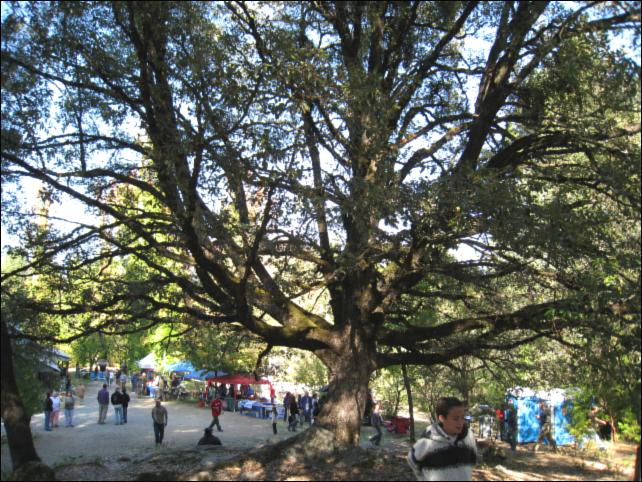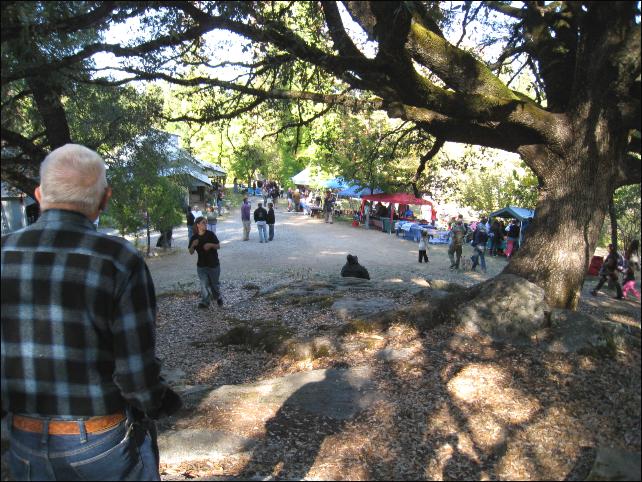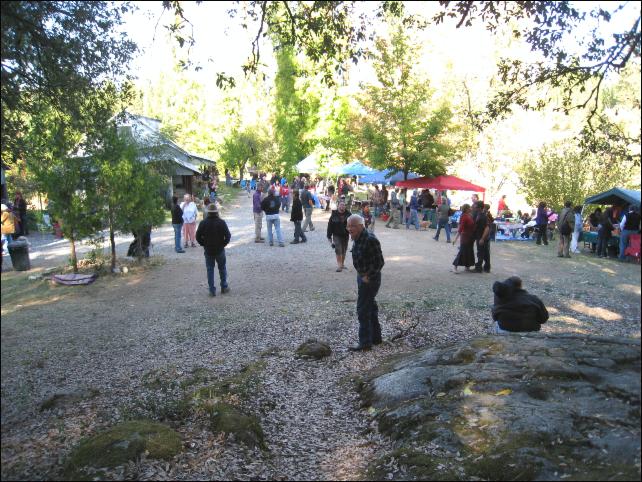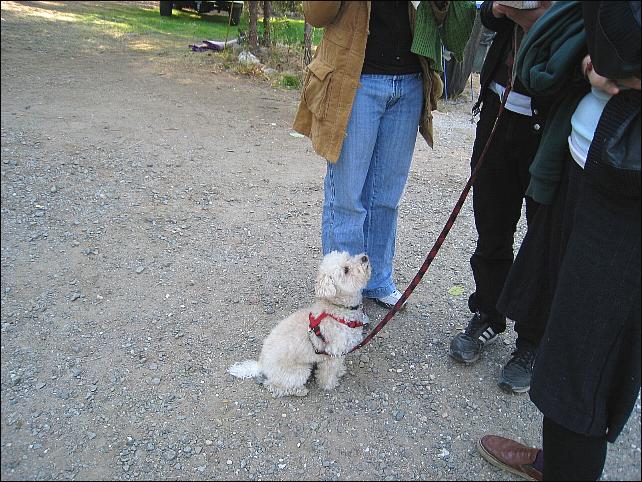 I couldn't resist this little dog begging for some taco.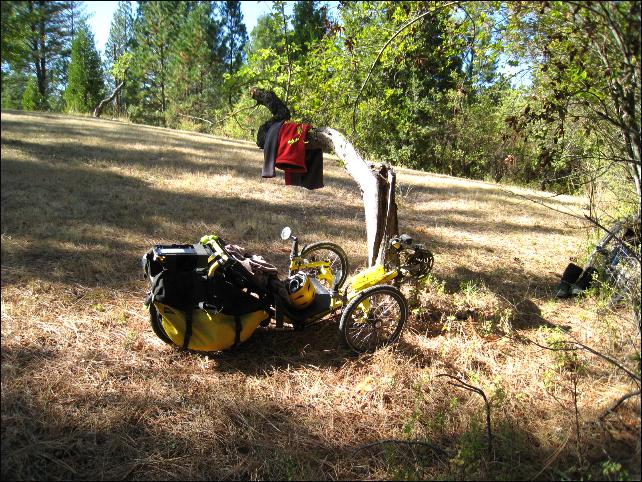 Someone's unique mode of transportation.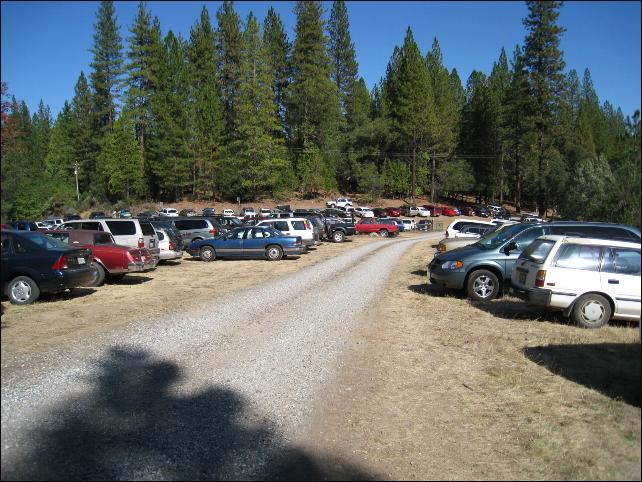 It's been interesting and fun. Pretty good crowd today, and we lucked out finding a good parking place.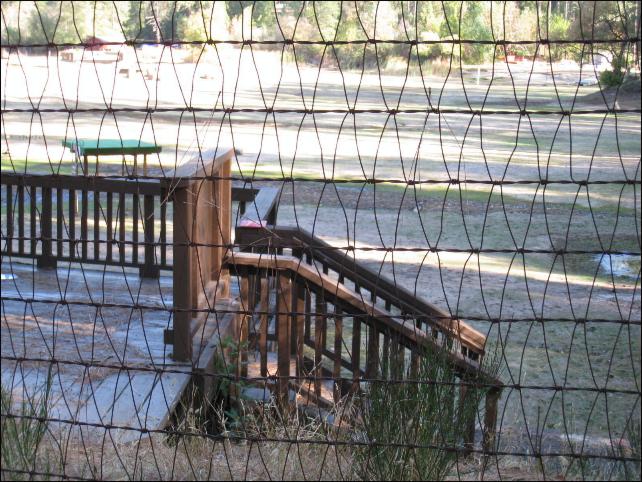 We decide to drive to North San Juan for a big ice cream cone. On the way we notice that Lake Vera is dry.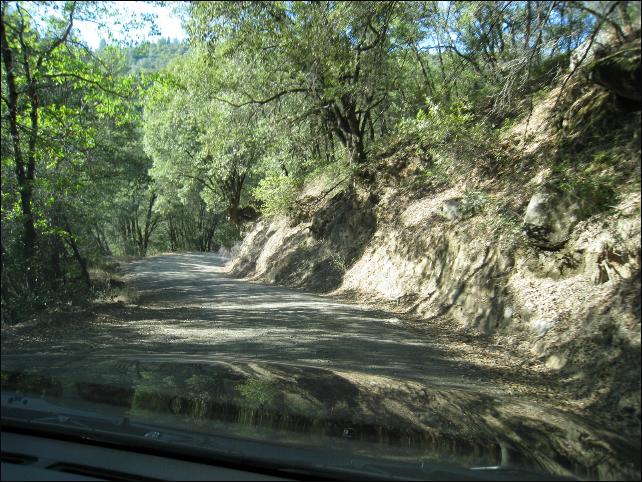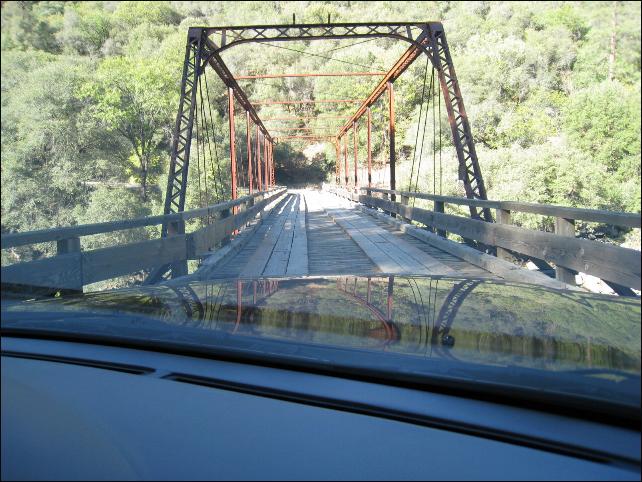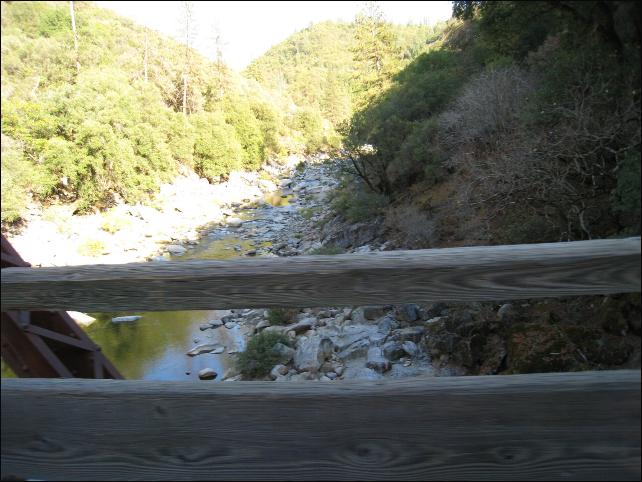 The Yuba River water at Purdon's Crossing seems low too.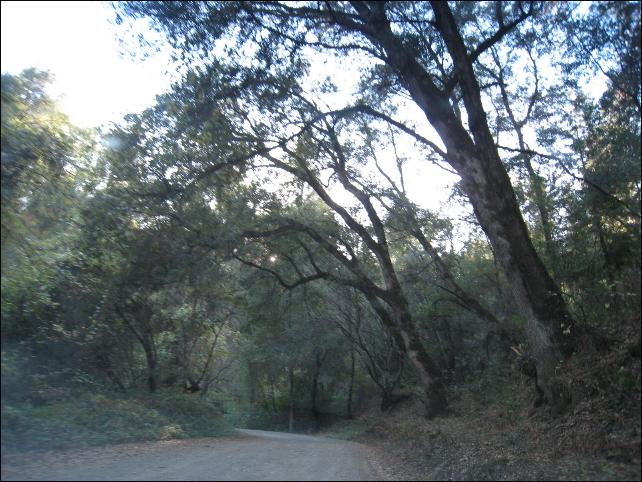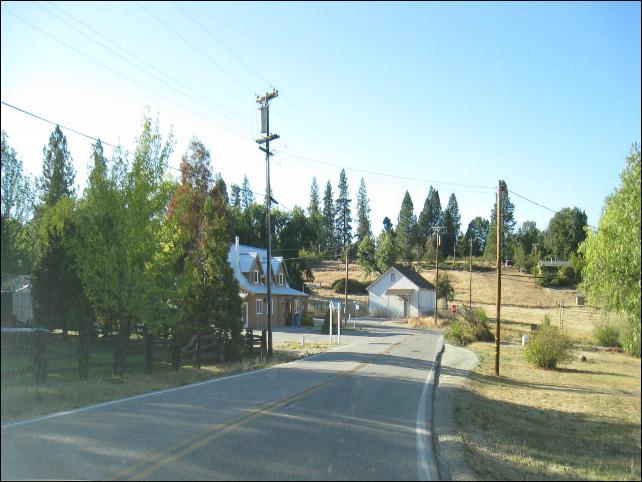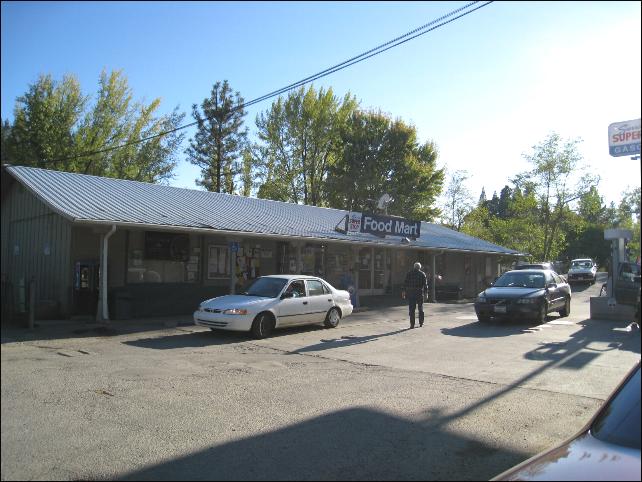 Here's the Food Mart where we like to stop for a big ice cream cone. They're more than 99 cents now, but still good sized for the money.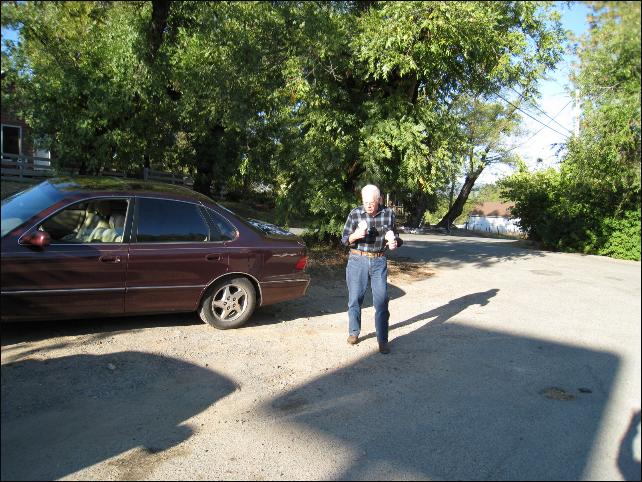 Mel's waiting for me to return and retrieve my cone.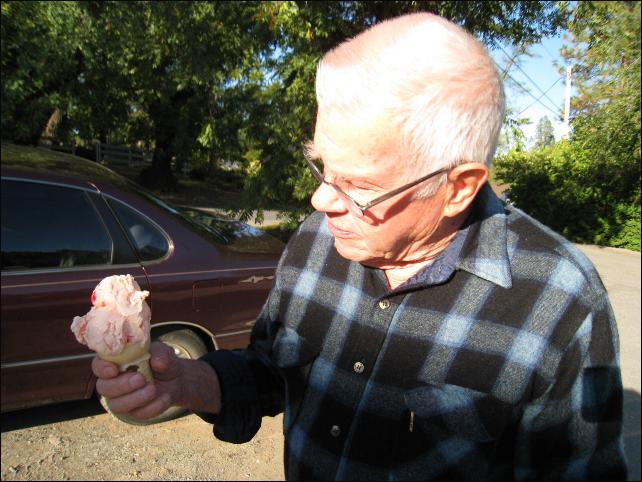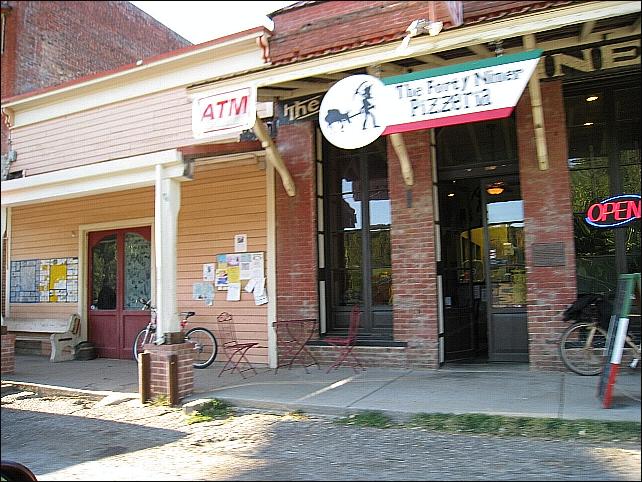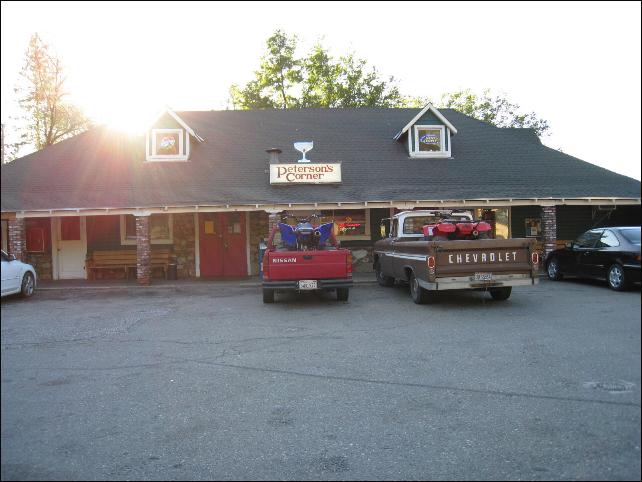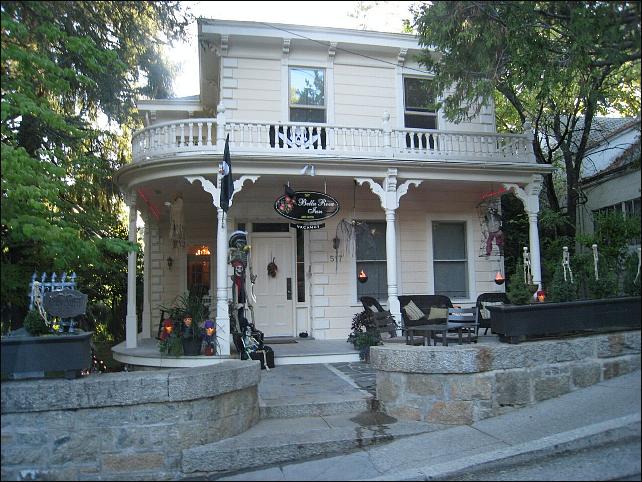 I have nice memories about this place...Classmate Ann Haley lived here, and so did Elisabeth Wilson when we were kids. Ann even kept her horse in the stable under the house in the back.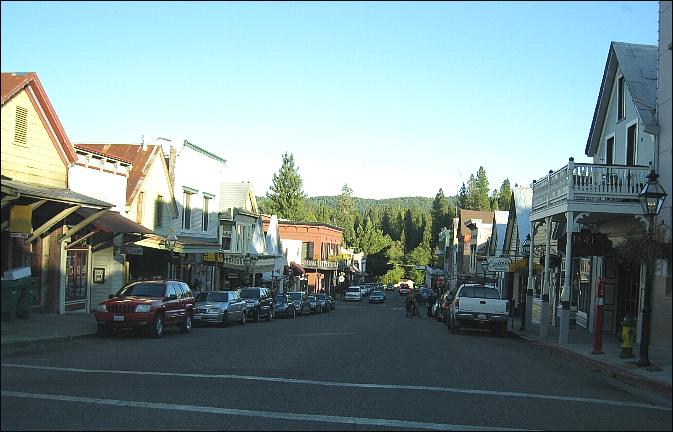 The shadows are getting longer as we move through downtown Nevada City towards the freeway...and home.