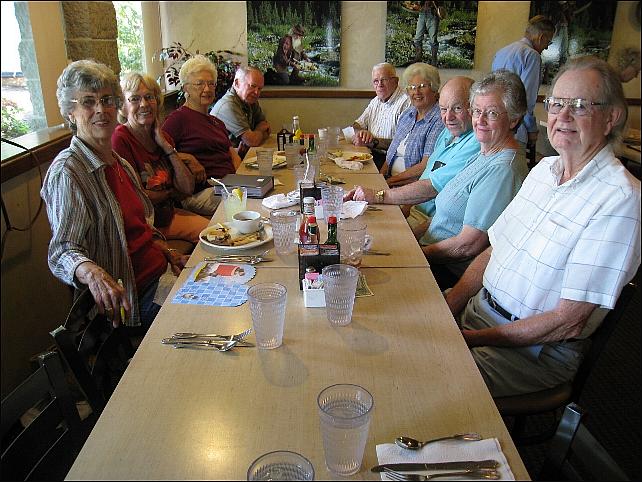 August Lunch Bunch
It's Friday August 7, 2009 and we've just finished our lunch together at Perko's. It's always fun to get together, break bread and catch up with old friends. Especially wonderful are those, like Ramona who put everything together for the rest of us to enjoy. Thank you so much for being so thoughtful.

As we were preparing to say our goodbyes until the next luncheon, members of Grass Valley's class of '37 began to arrive. Mrs. Pratt was kind enough to take the picture of us, so I reciprocated and took theirs (below). These people graduated from high school when we were about five years old. Amazing...

Members of the Grass Valley Class of 1937

And...since we're in the mood for pictures, how about this fascinating fellow on the back wall. He's pretty elated over something (not gold) that looks edible.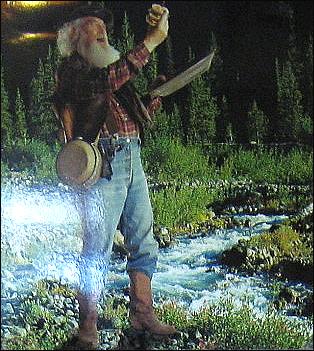 Among Life's precious jewels,
Genuine and rare,
The one that we call friendship
Has worth beyond compare.