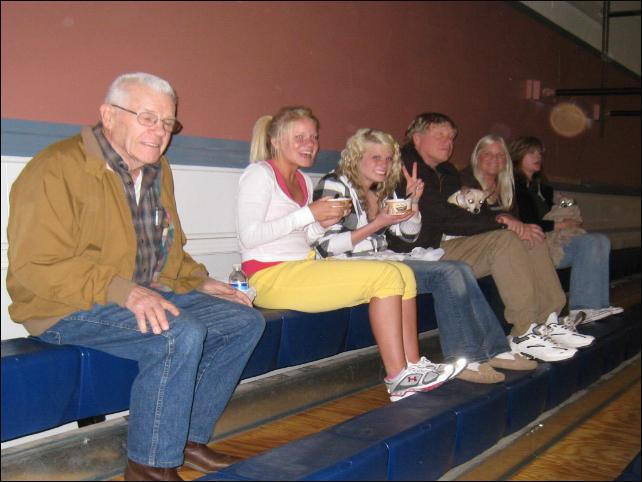 Friday Night Basketball
(Friday February 6, 2009)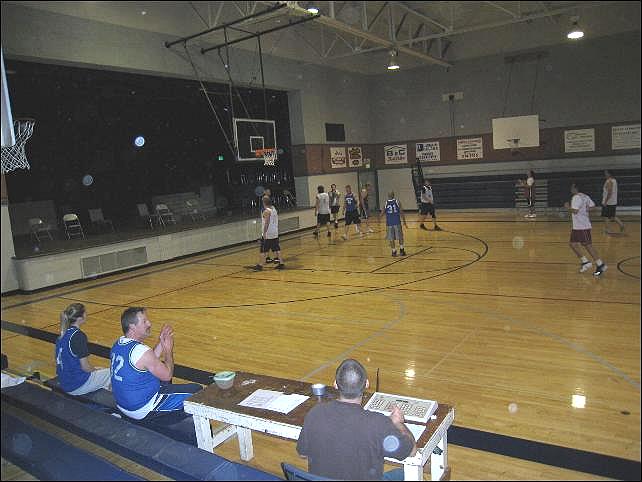 They're at it again, and we thought it would be fun to watch 'em play ball. What better way to spend a Friday night. It's DeMartini's versus Matt's team.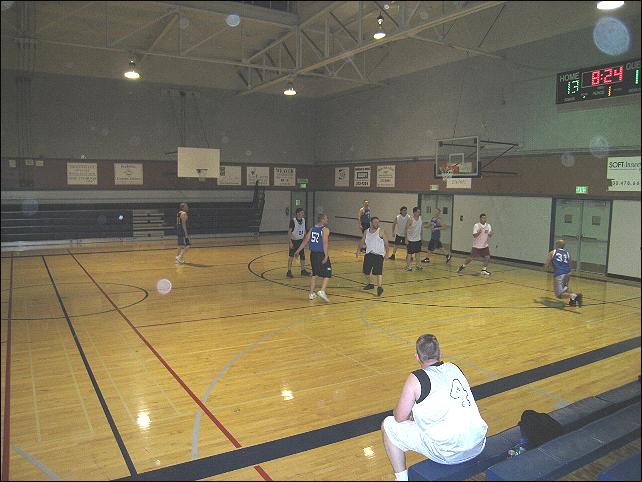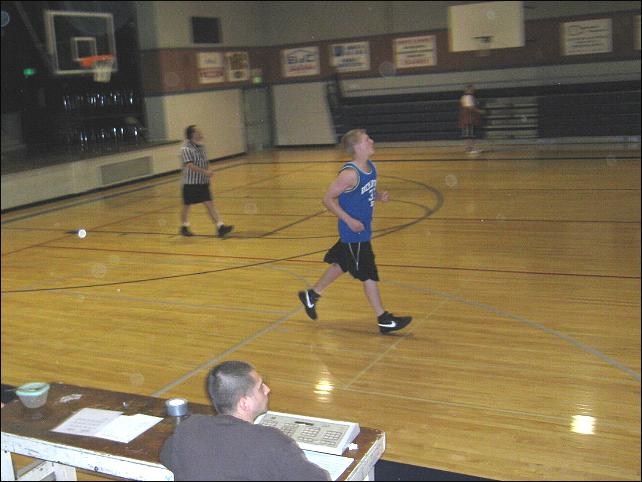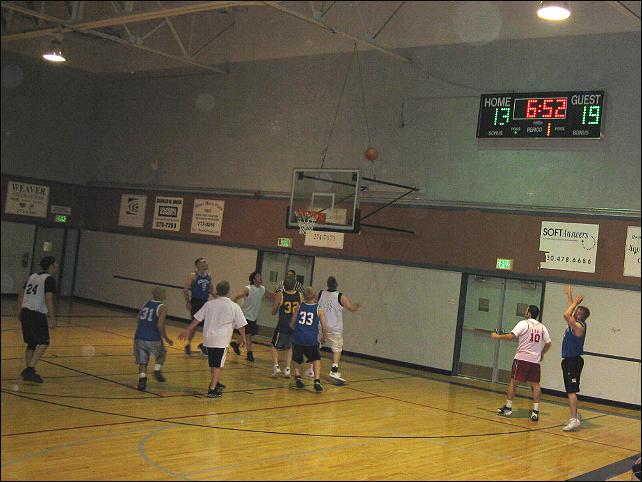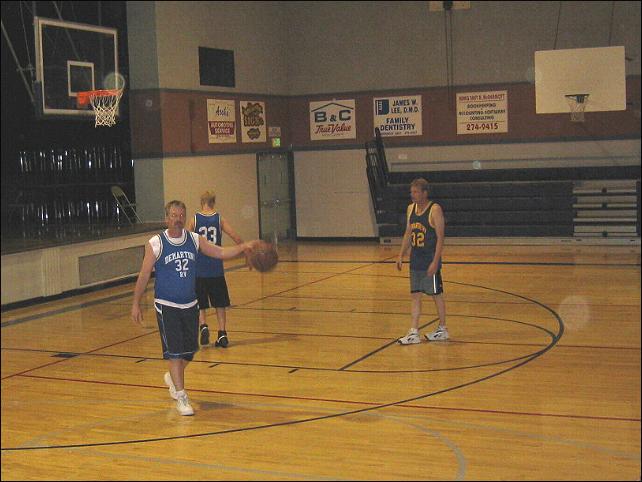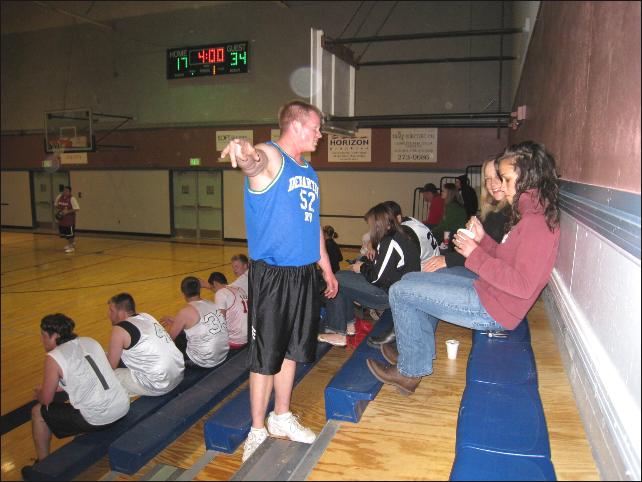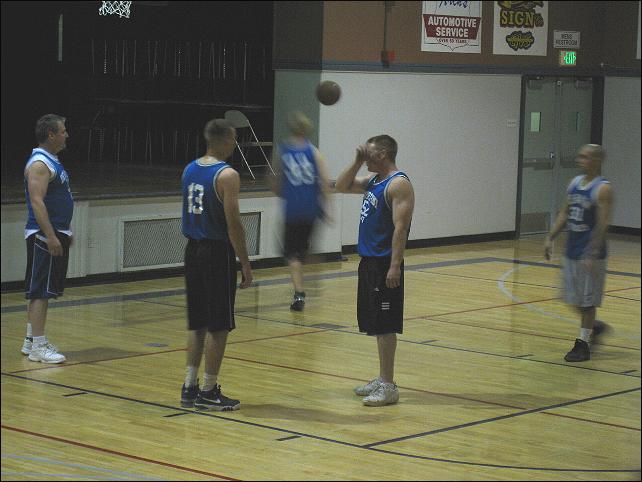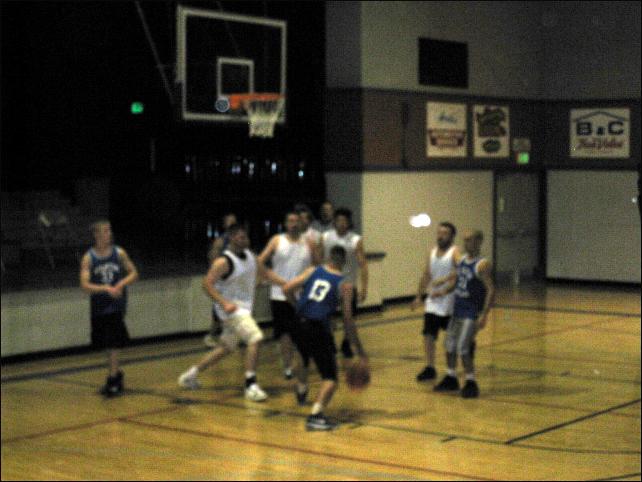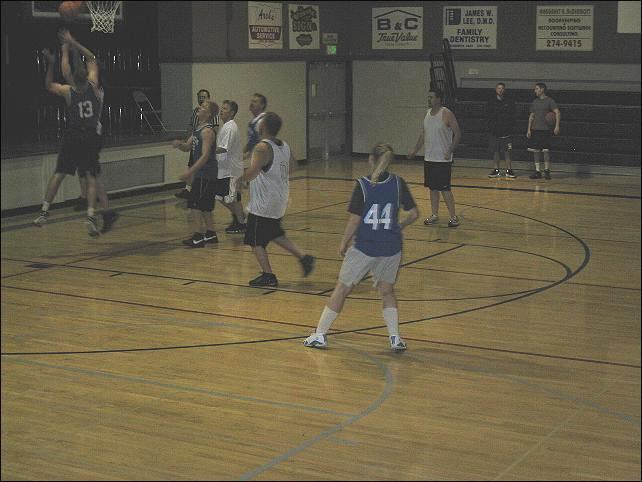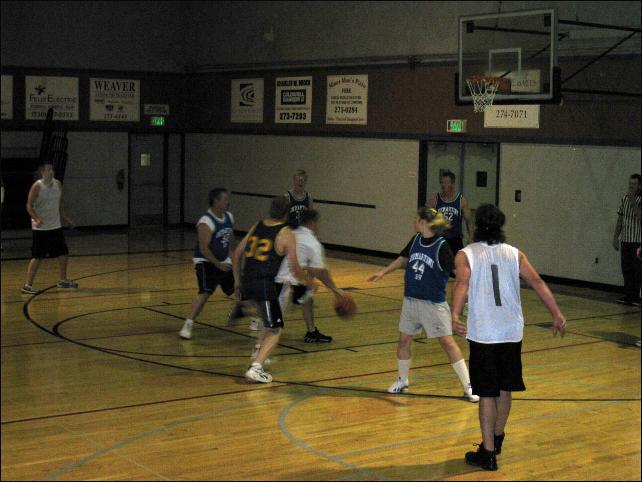 Game finale is DeMartini 60 and Matt 38. Timmy scored 22 points and Vicky made at least one of her long shot pointers. Brent made a couple baskets too and so did others, but I didn't keep score. One thing I do know is that it takes teamwork to win a game.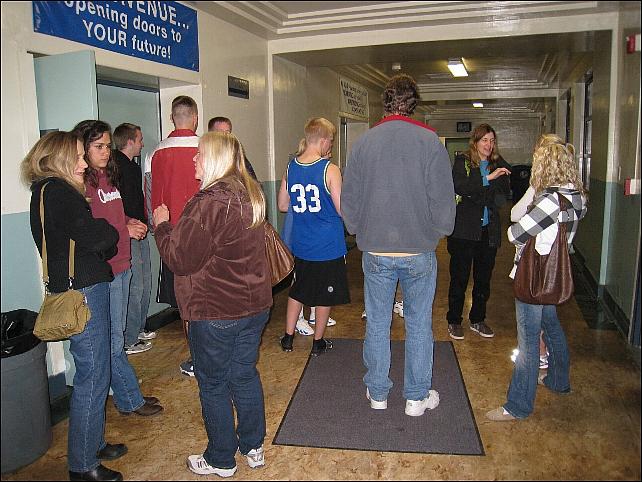 It was a fun evening at the game with the bunch, but now it's time to head for the hill. Goodnight everybody...until next time.

Friday March 6

Next time is here. Tonight it's DeMartini playing against Sierra Plumbing.

This was an exciting fast moving game with both teams scoring fairly close most of the game. The final score is DeMartini 44. Sierra Plumbing 34.

It's been fun...Hope you make it to the next one.

Sunday March 15

Papa and I were having brunch at Ihop when the cell-phone rang. It was Timmy who wanted to remind us of the basketball game that would start in about an hour. Of course we'd be there. DeMartini's was playing Howell Construction, the season's champions so far.

This has been a fast moving tough game. The teams are pretty evenly matched. Good thing there's lots of young players. As the game wore on, the older guys were getting a little winded. I don't see how anyone can take it. Back and forth the length of the court and fast reflexes. Click on the picture above to watch some of the action.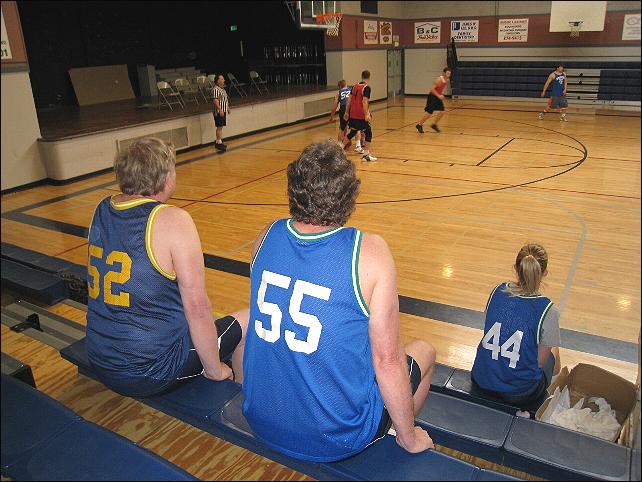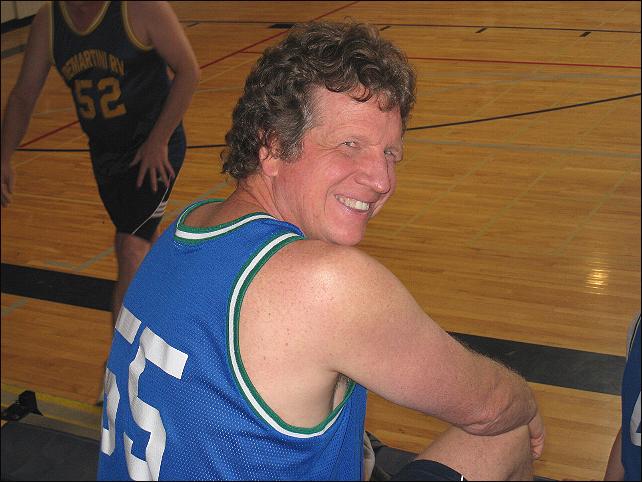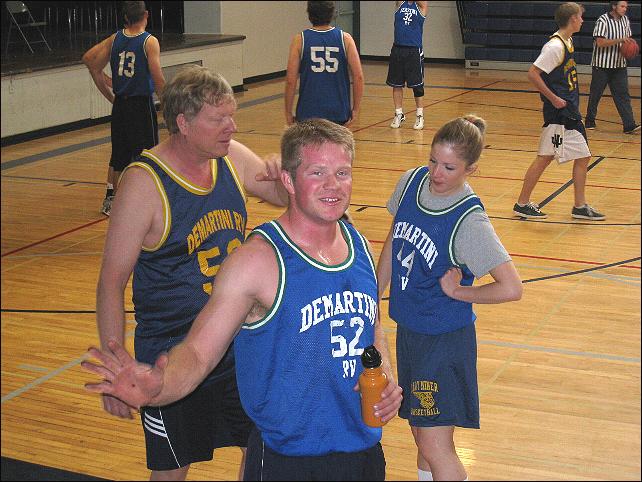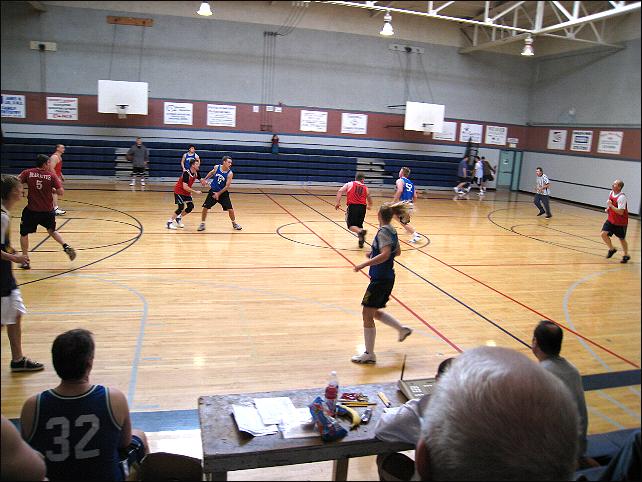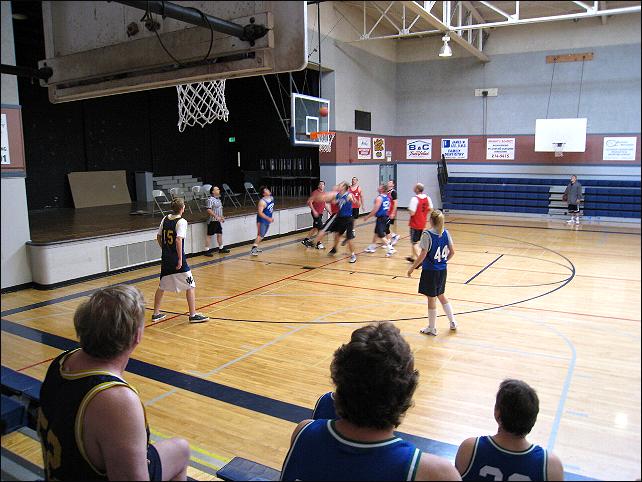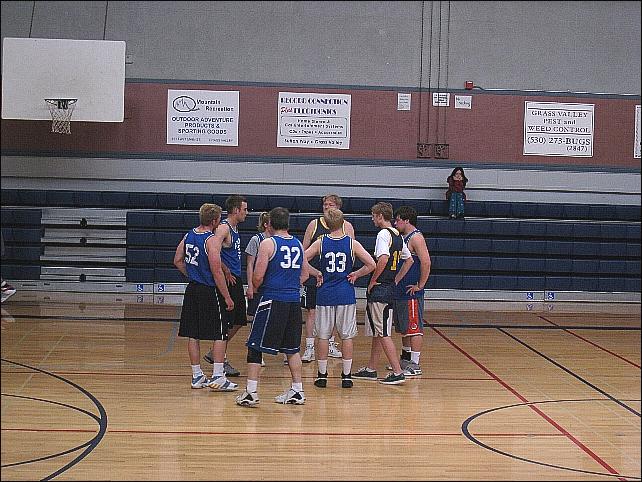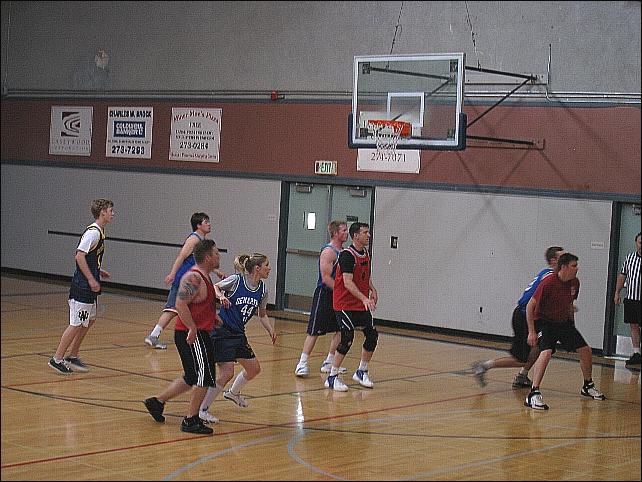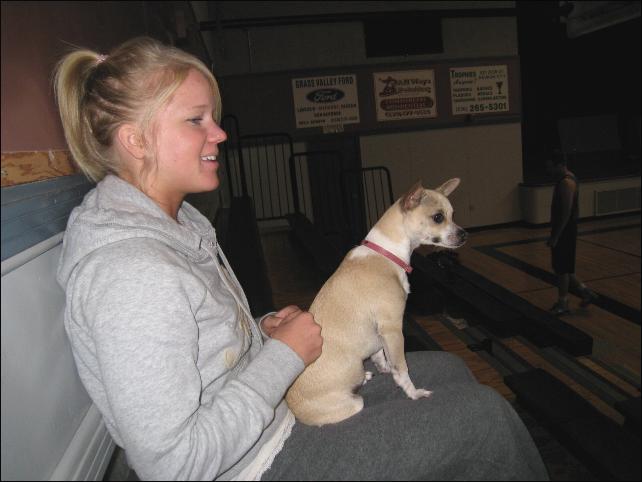 Lil' Maggie found a good spot on Amanda's lap to keep an eye on things.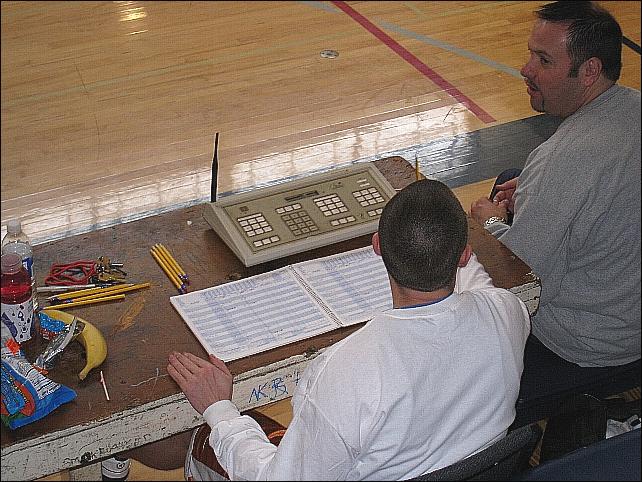 Games over with DeMartini scoring 63, to Howell Construction's 51. Next will be the play-offs between the top teams.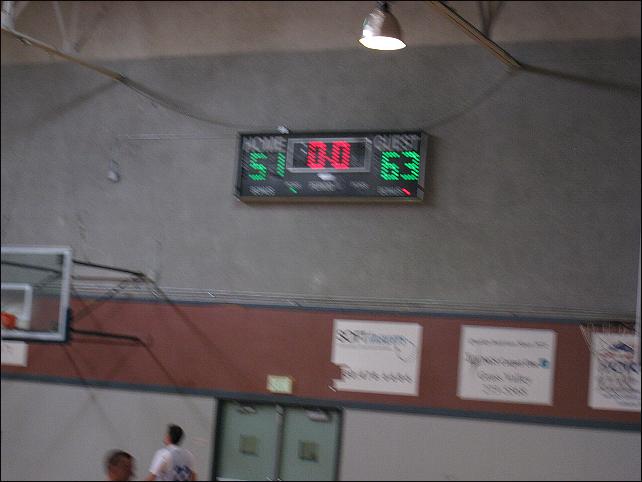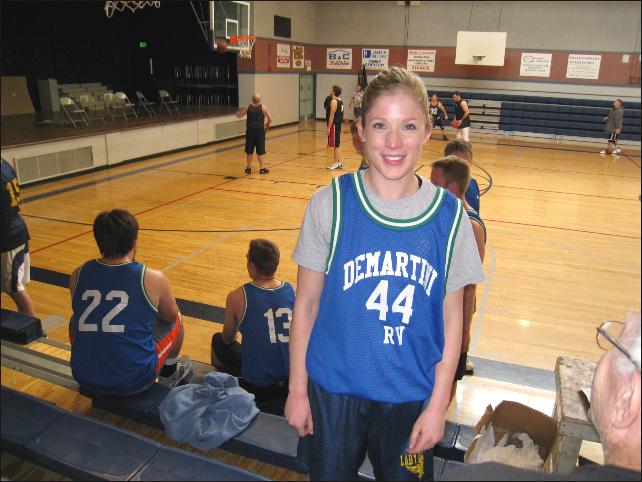 Good game you two. You really had a work out.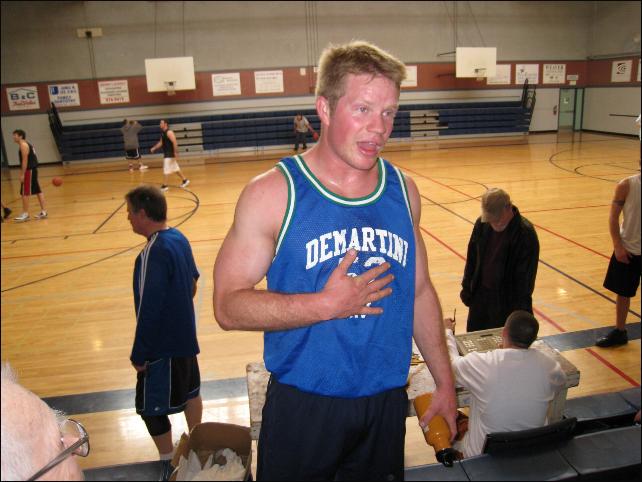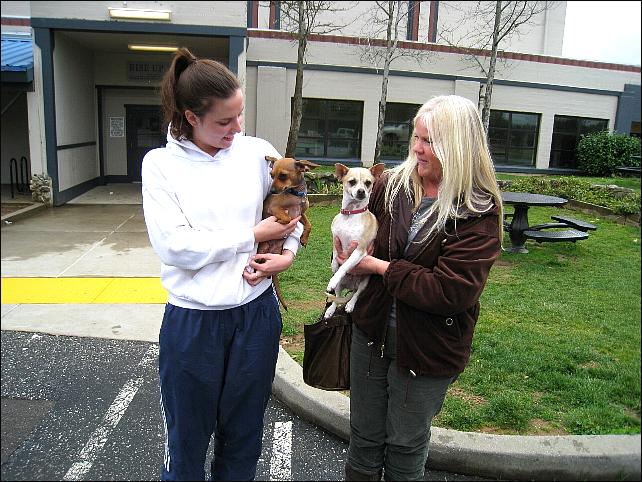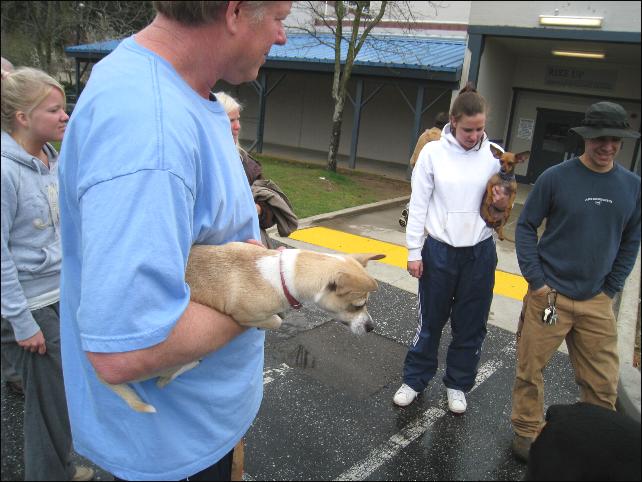 Maggie's wondering what that is....Wow! Now that's a big dog you've got Randy.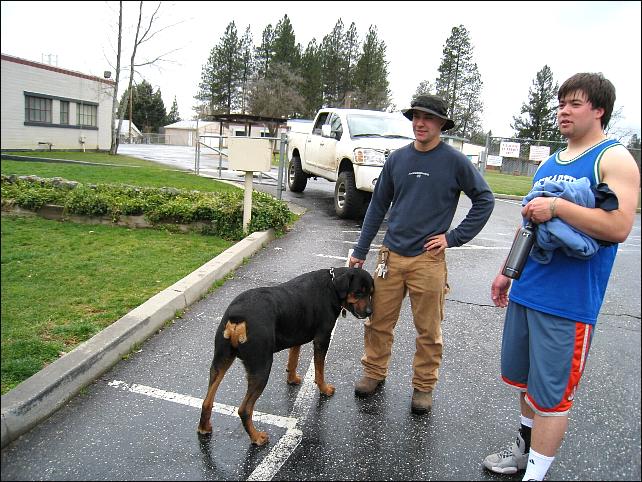 It's been fun. You guys played a great game, and we hope to make it to the next one.
(Tuesday March 31)