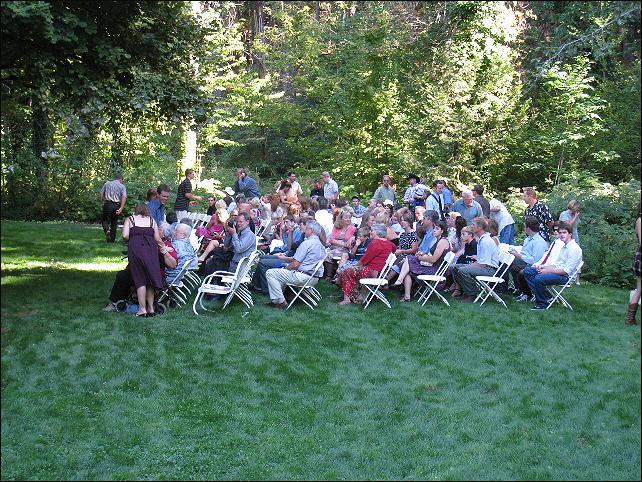 Dennis and Rebecca's Wedding
(Saturday September 19, 2009)
This afternoon family and friends are gathered at the Dunhams to witness and celebrate Dennis and Becca's wedding. Following those taking part in the wedding are Sierra and the little reluctant flower girl and ring bearers....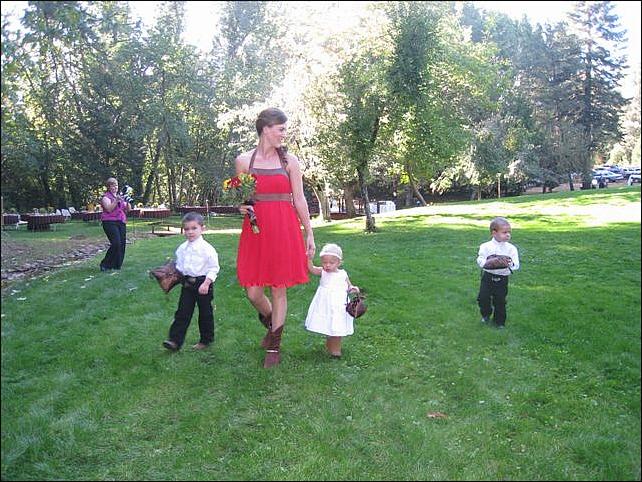 ....And father Dave and the bride.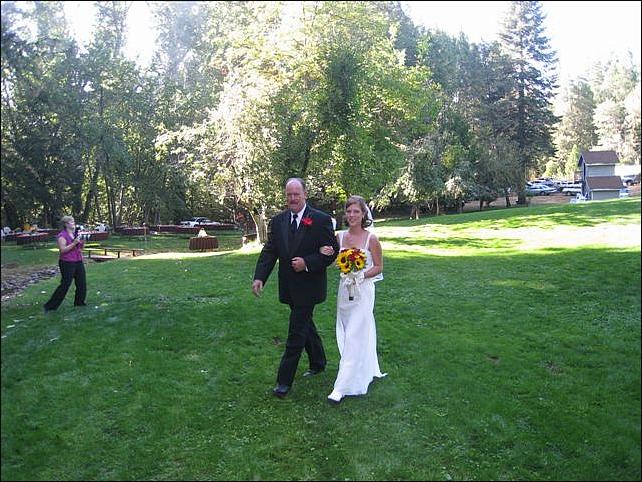 It was a beautiful wedding ceremony. Afterwards we gathered our chairs and headed for the dining area across the bridge.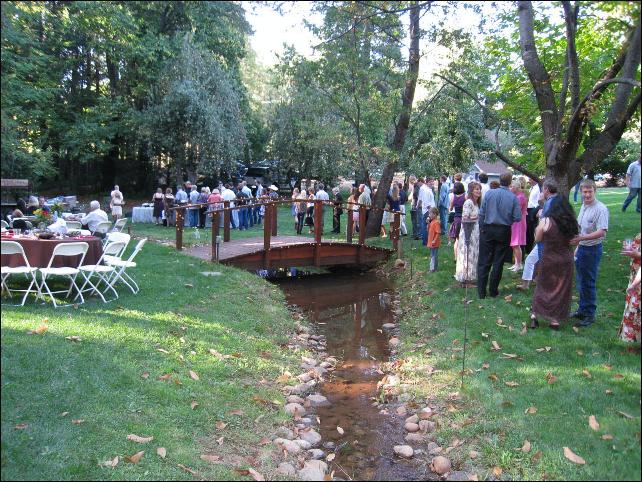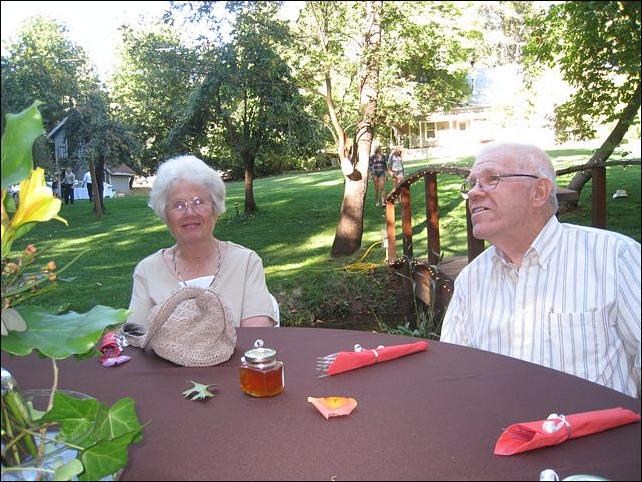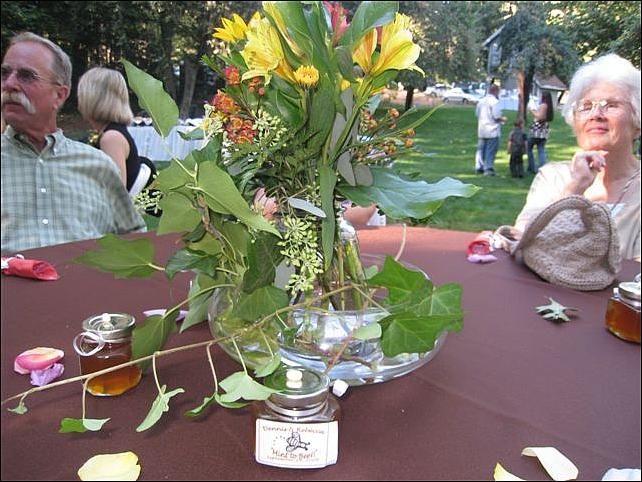 We enjoyed visiting, while the photographer was taking pictures of the wedding party. Before long we lined up at the delicious wedding buffet and enjoyed ourselves even more.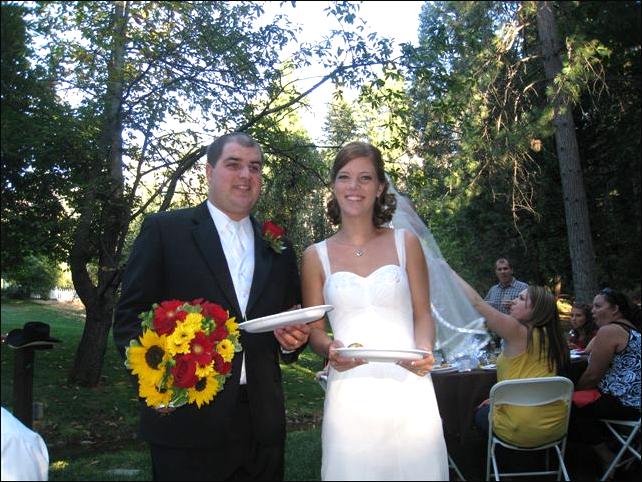 Dennis and Becca ready to eat 'em up with the rest of us.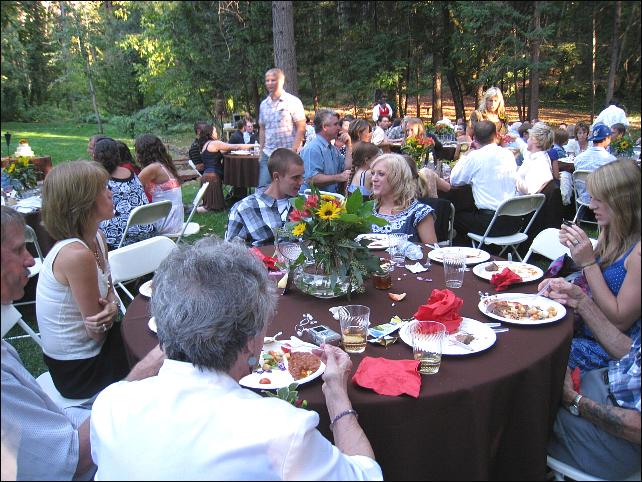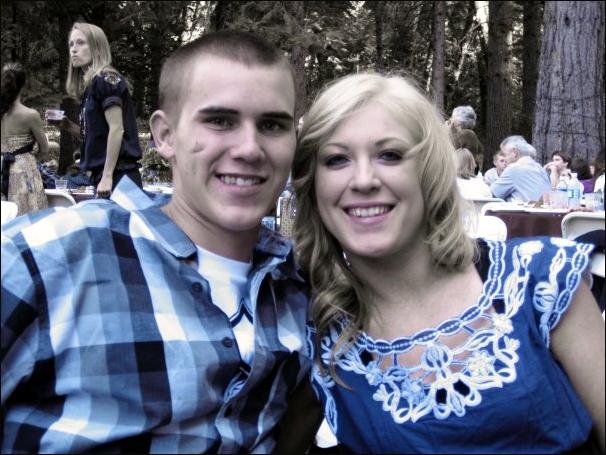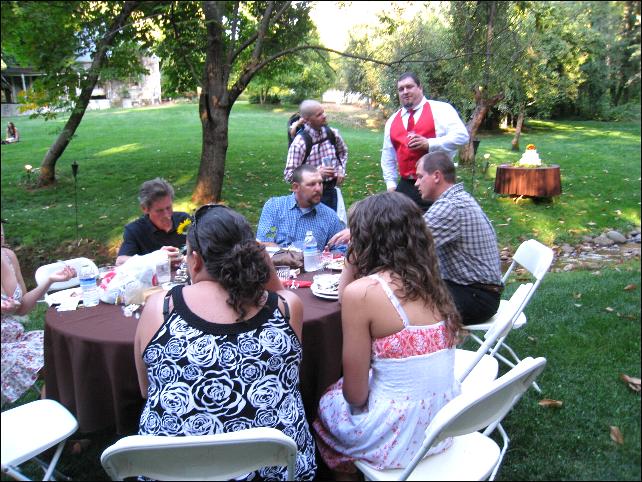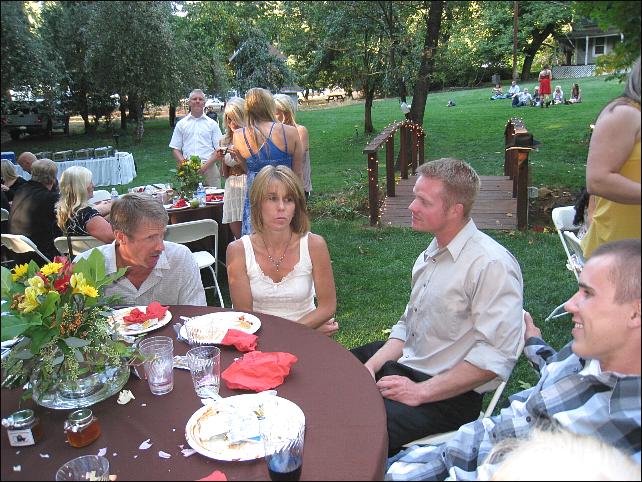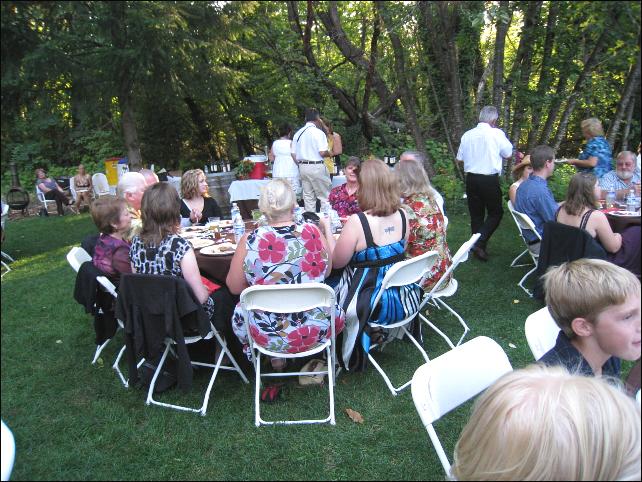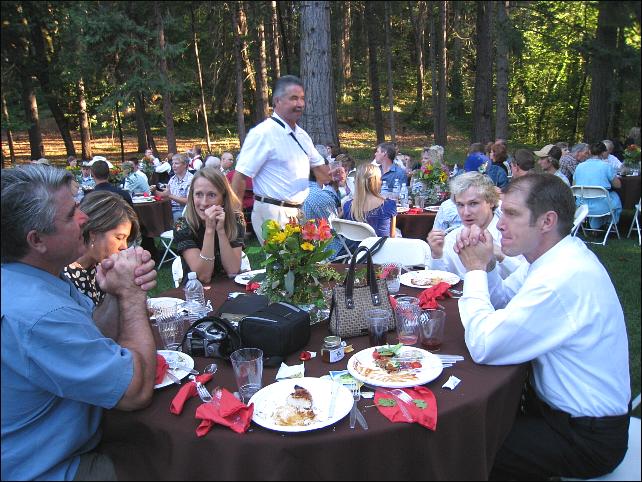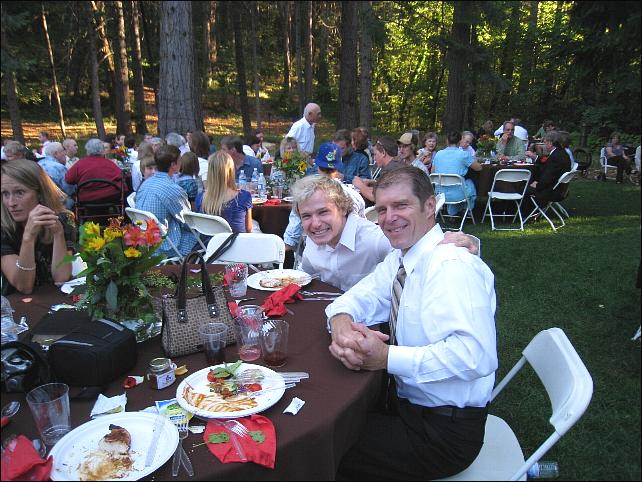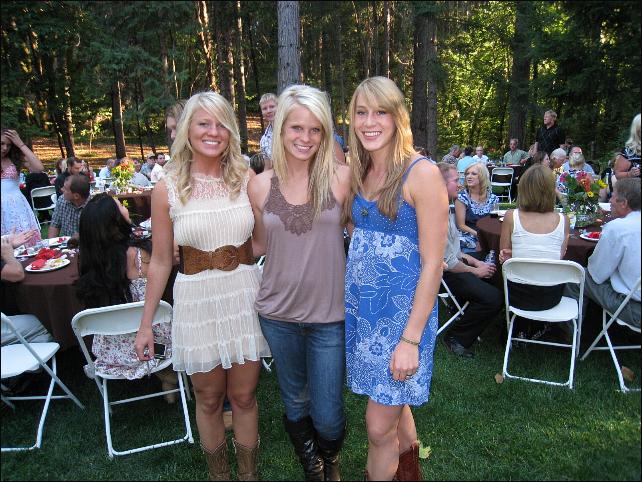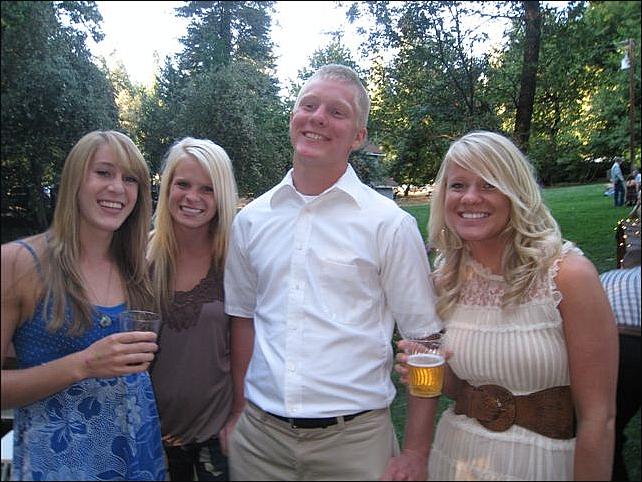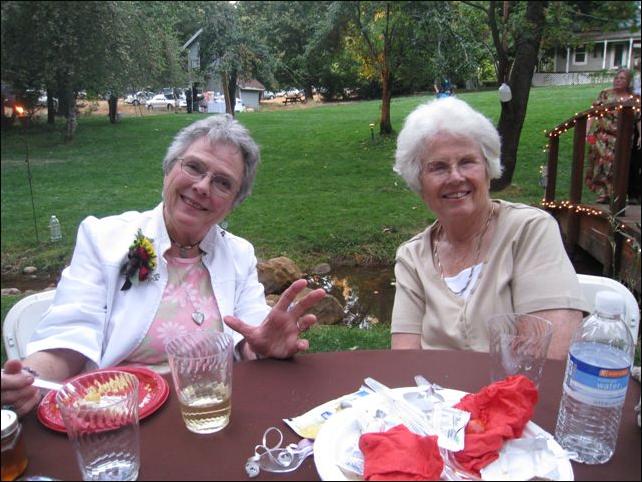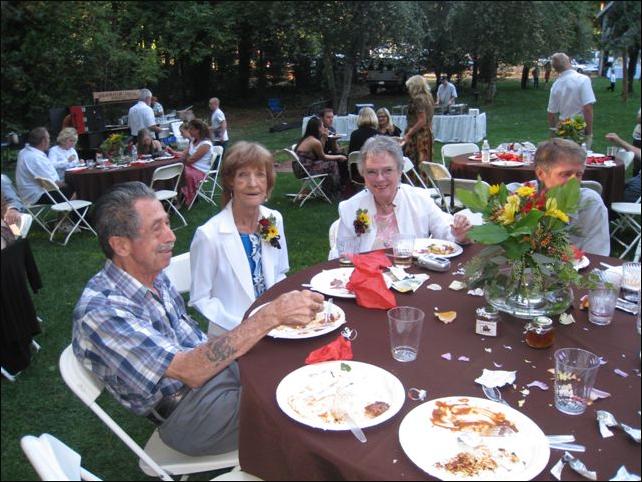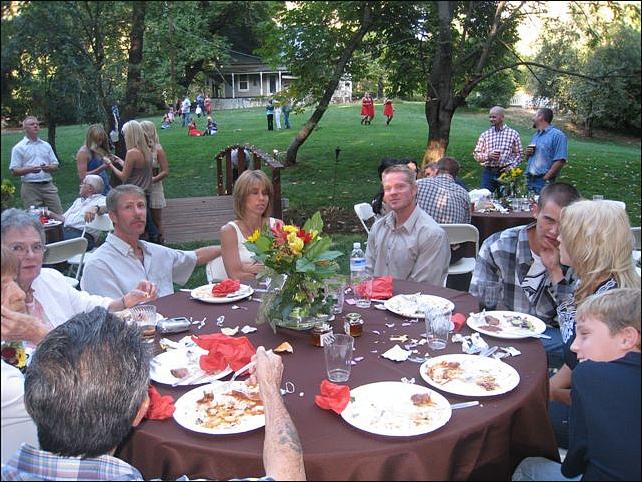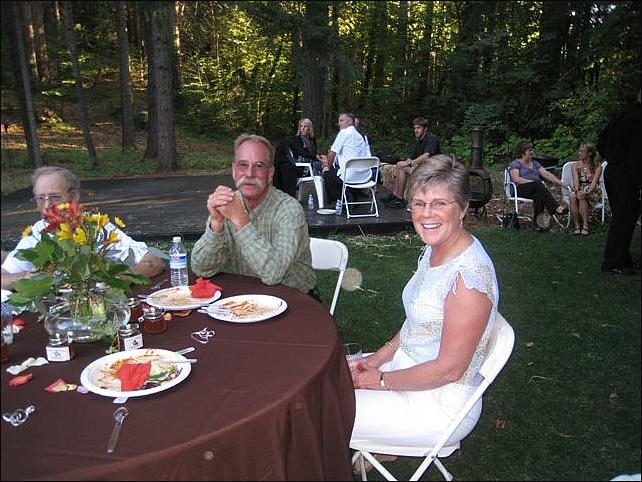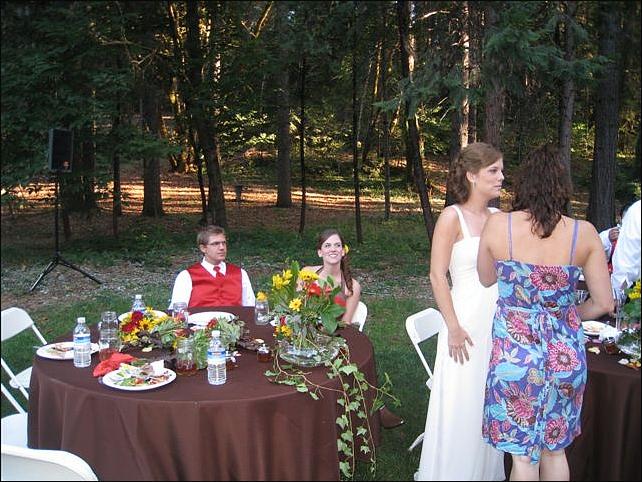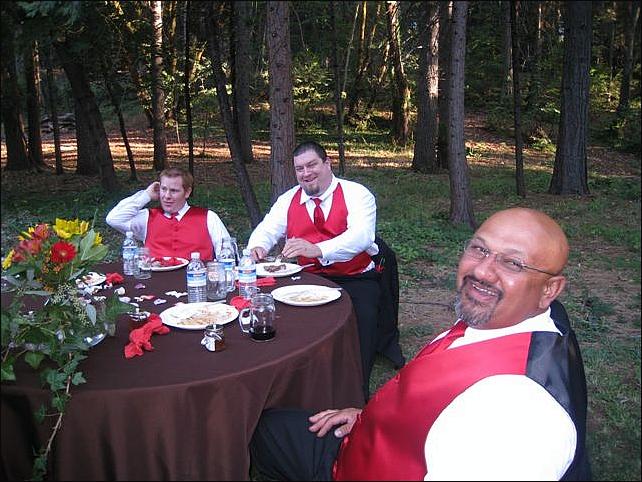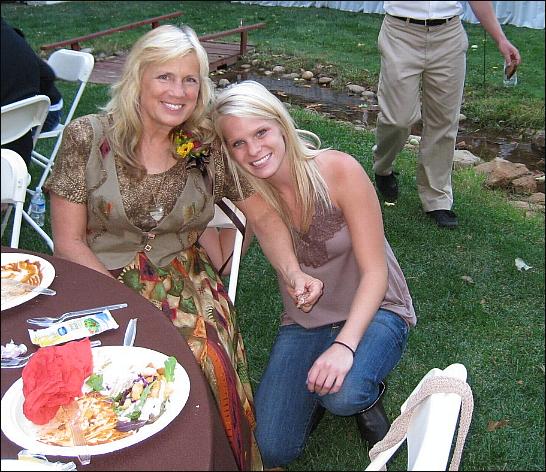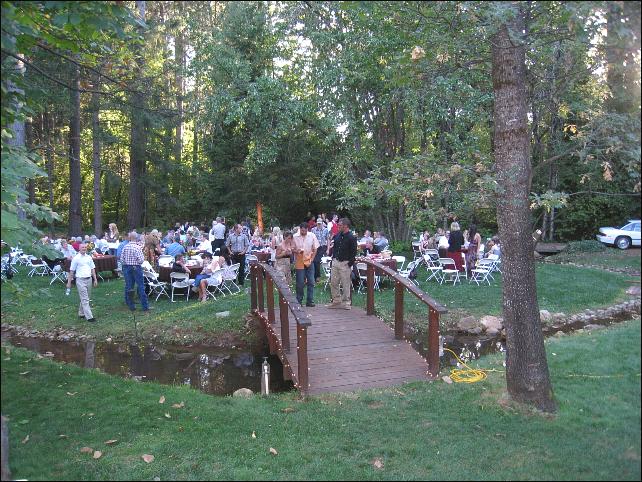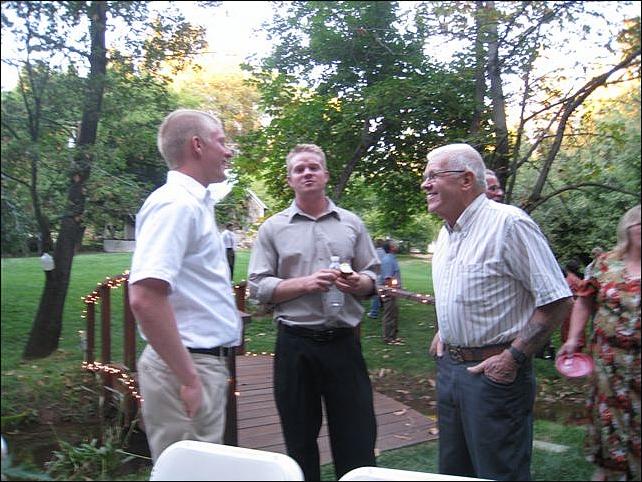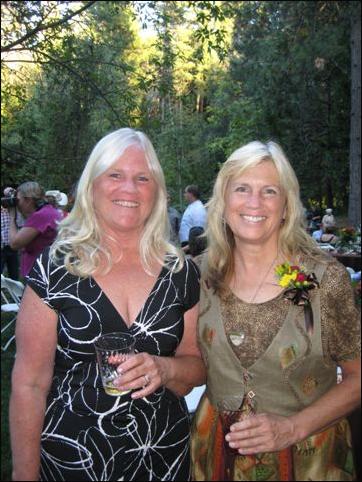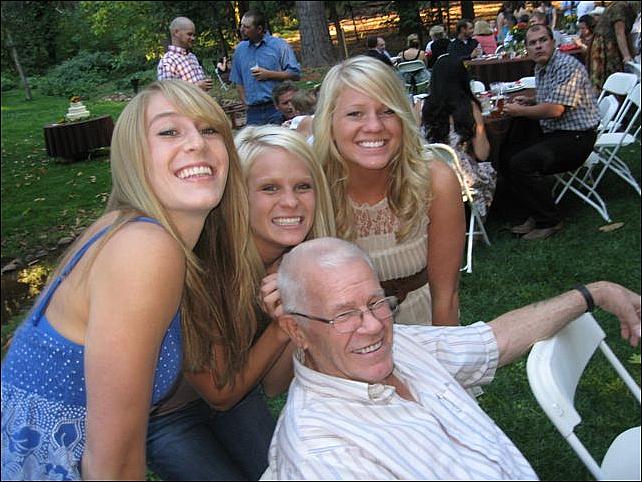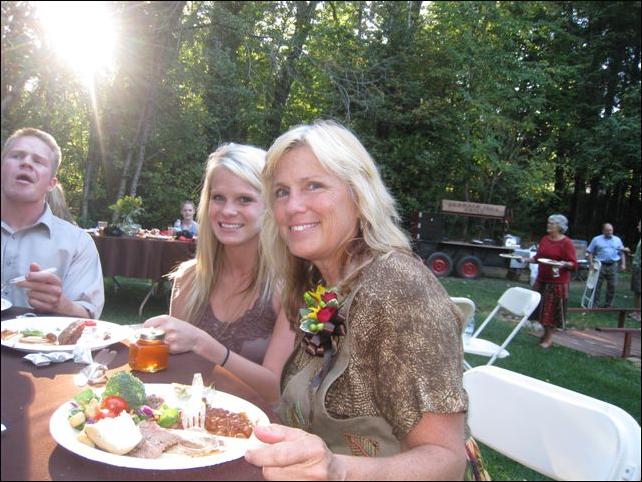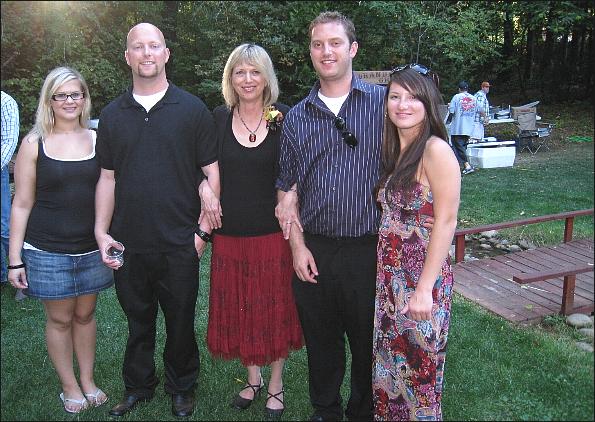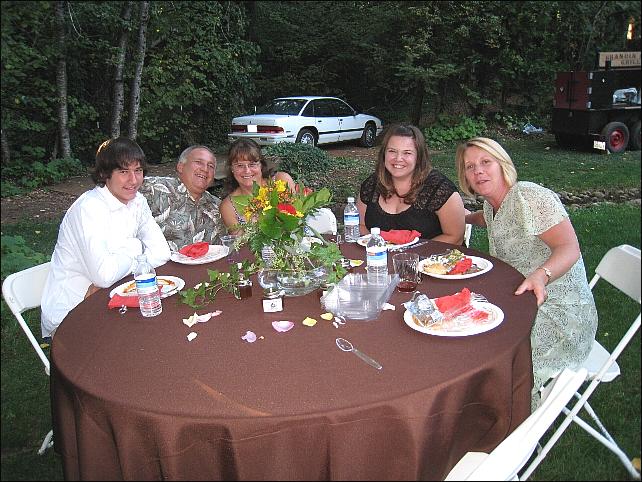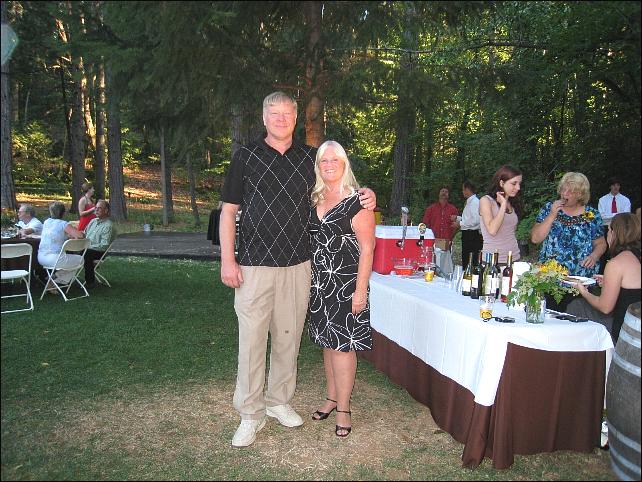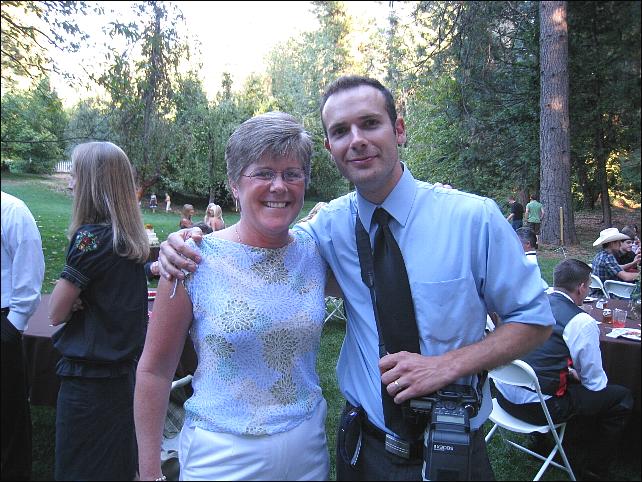 Sue and Zack, the wedding photographer of Laferriere Photography where you can view Dennis and Becca Haack's album (24827).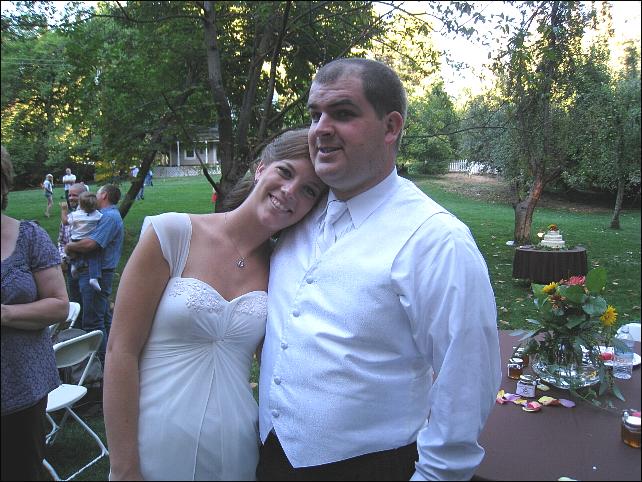 I asked Becca what her favorite song was. Between here and the music makers behind ol' friend Dave (below) whom I stopped to visit with...somehow the title slipped my mind. It had the word "love" in the title. Do you know how many love songs there are? Thank goodness the music guy put two and two together and came up with "It Must be Love."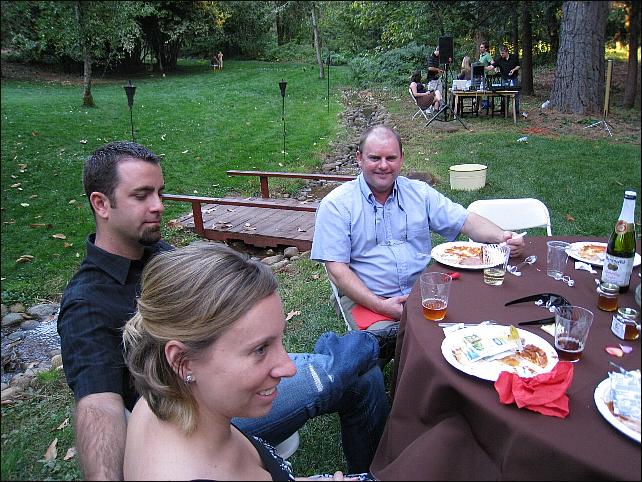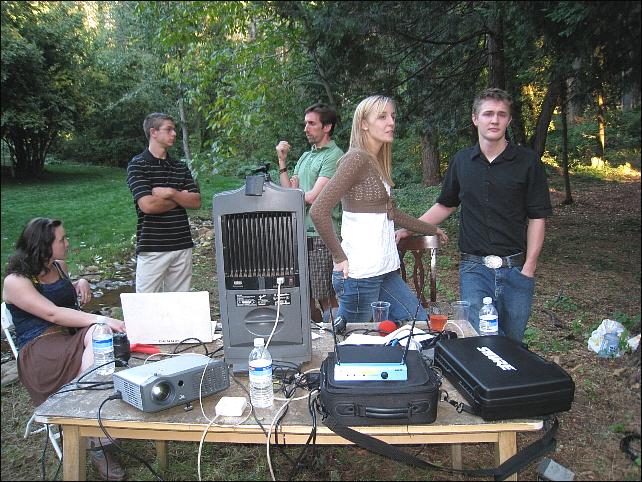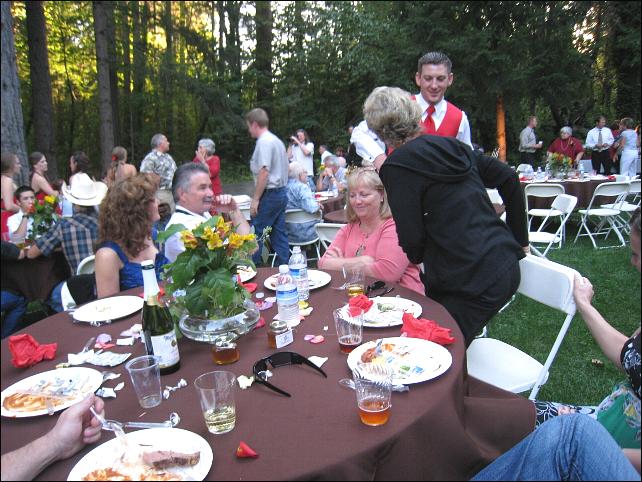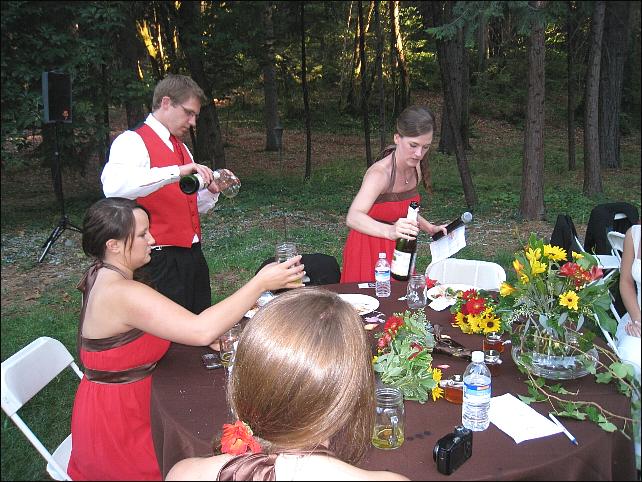 Sierra's juggling a bottle of champagn and the mike for a wedding toast to the newly weds.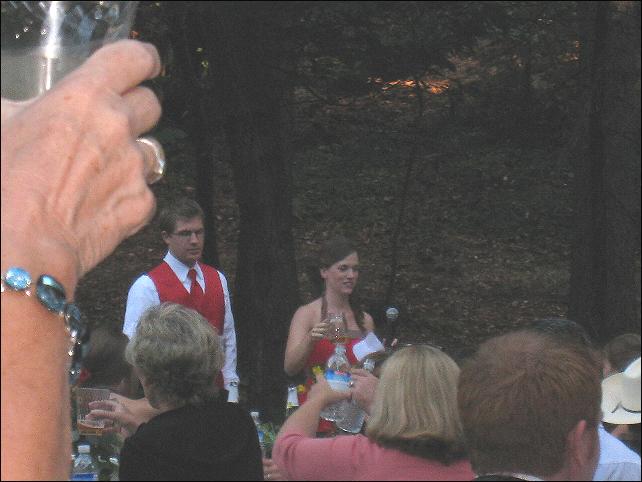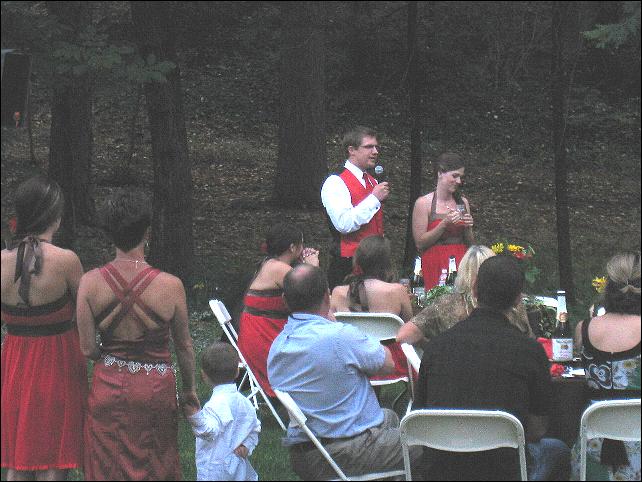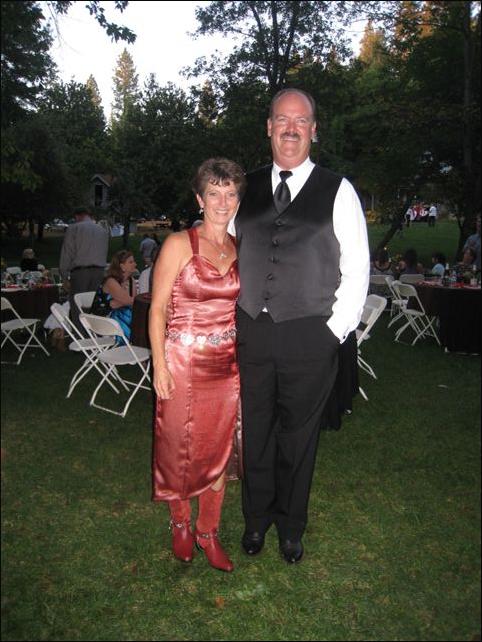 Smiling happily are the mother and father of the bride.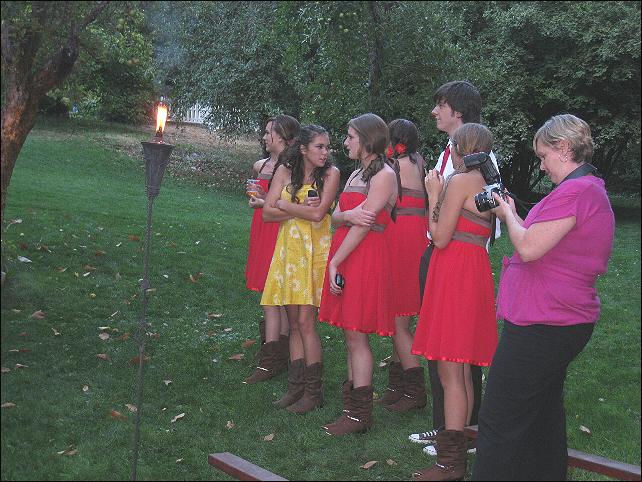 And now it's time for the wedding cake ritual.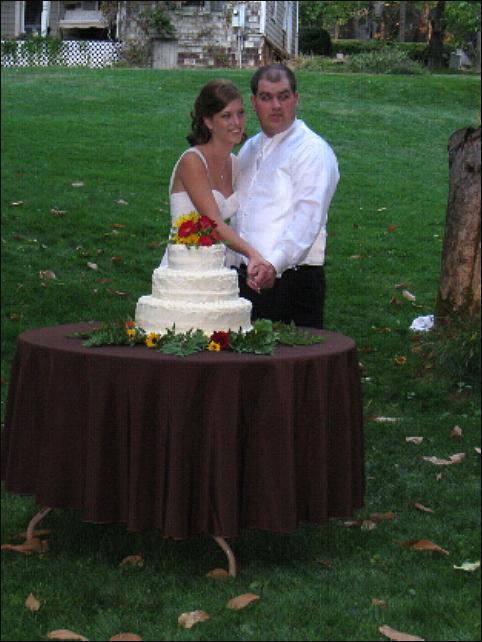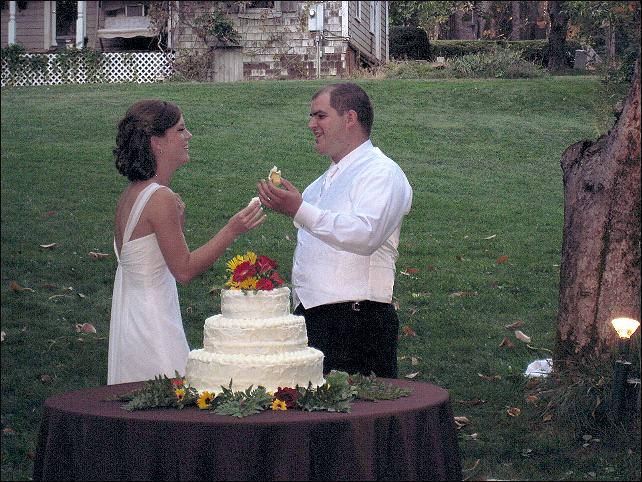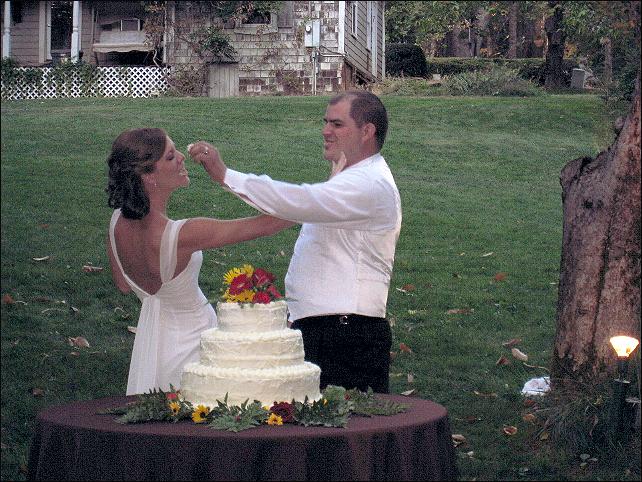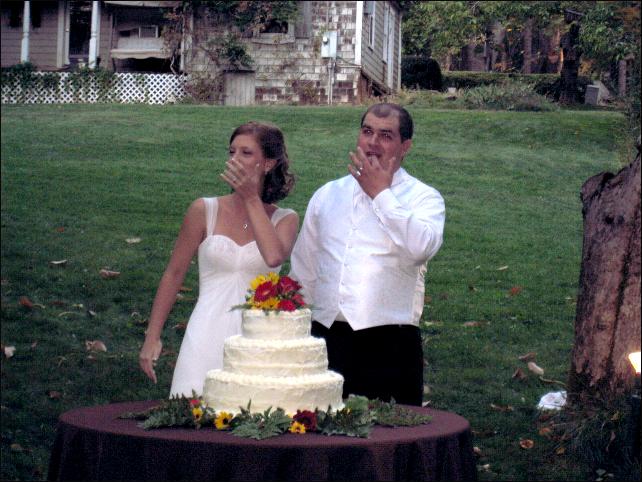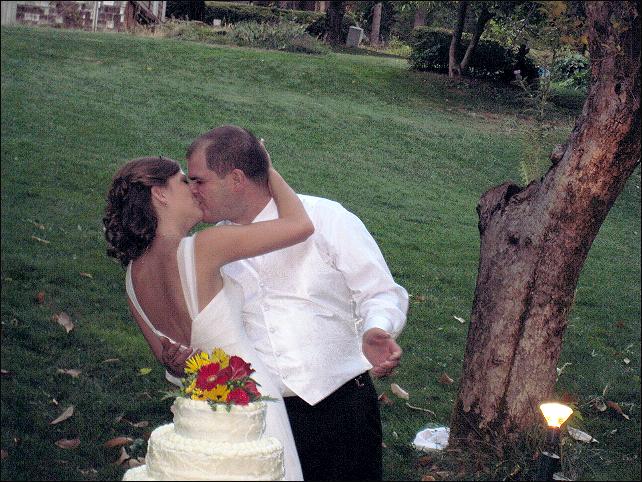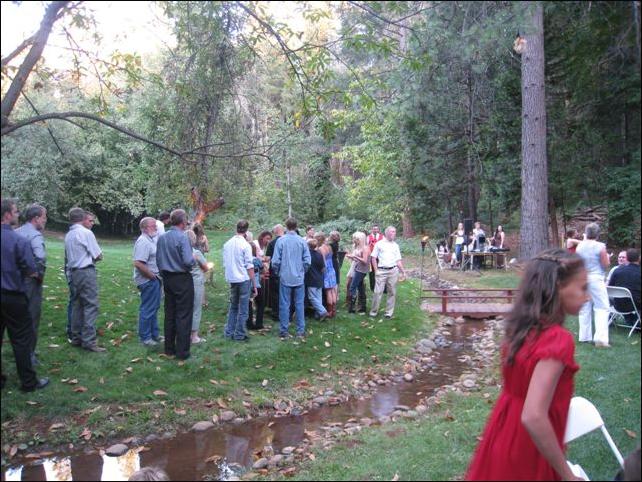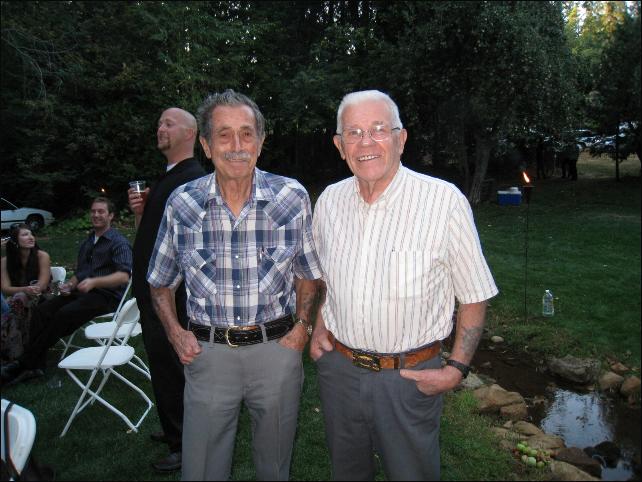 Grandpa Denny and Mel share some smiles, along with grandmother Kathy and me.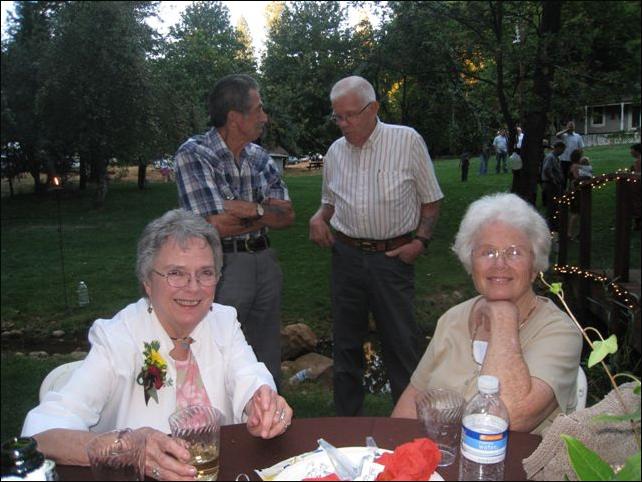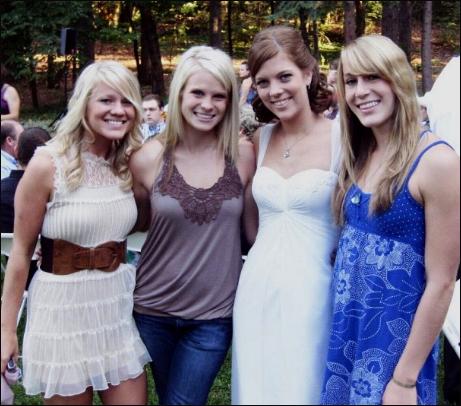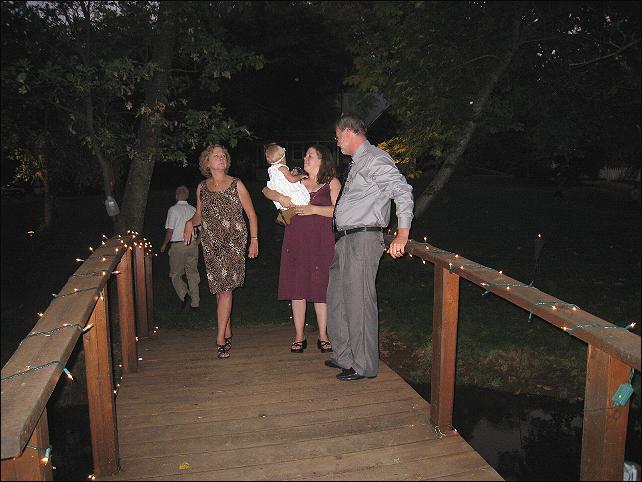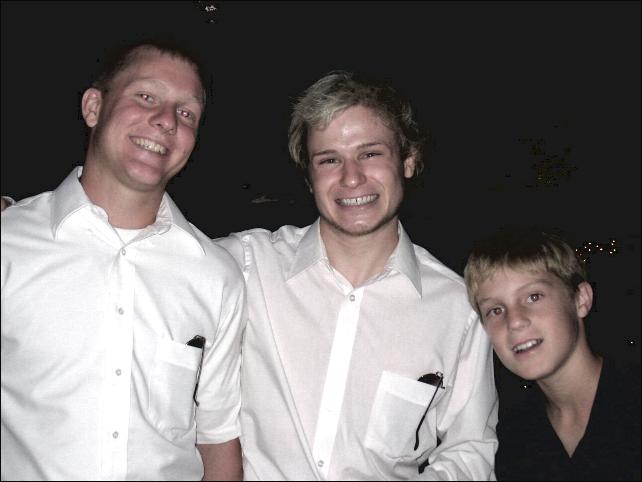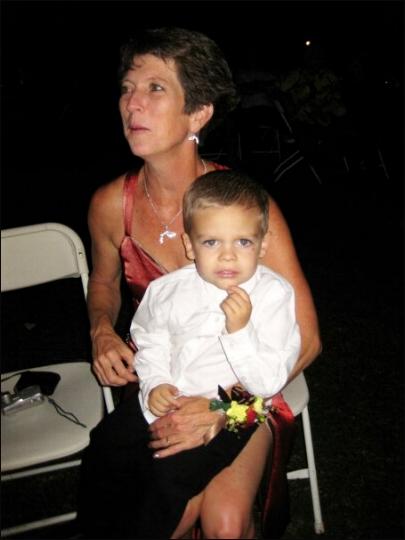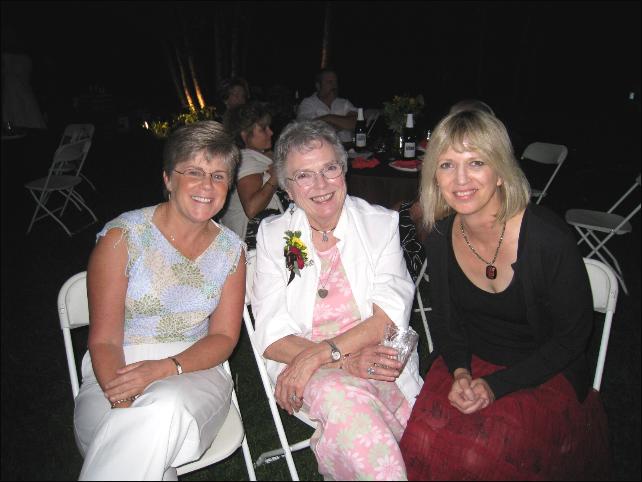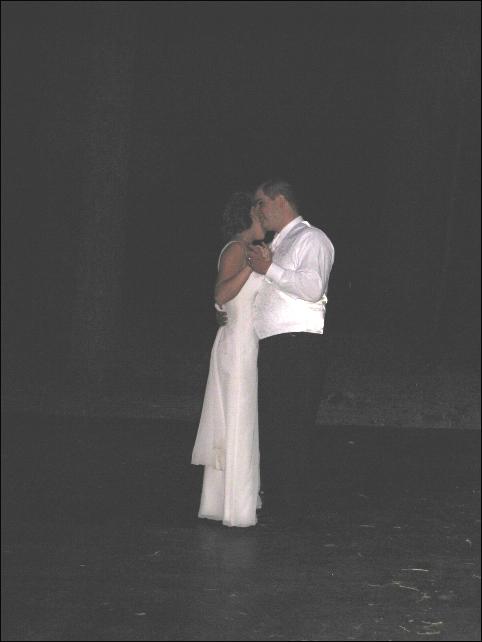 The first dance...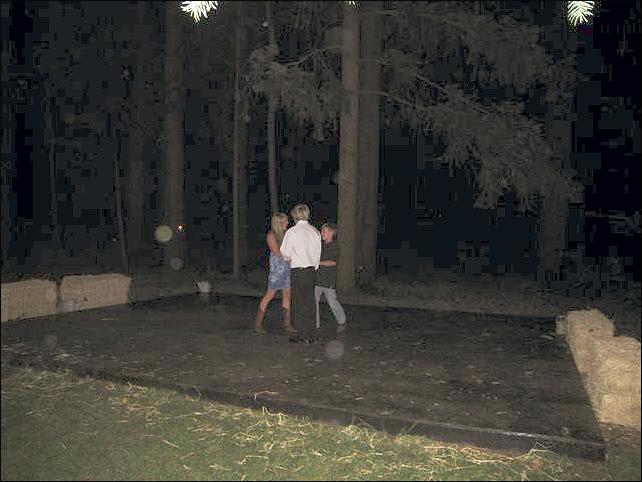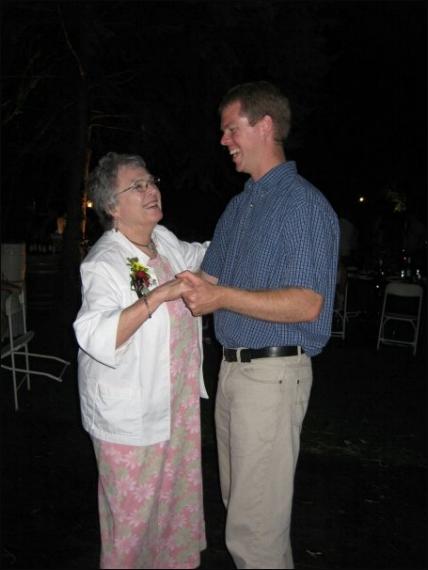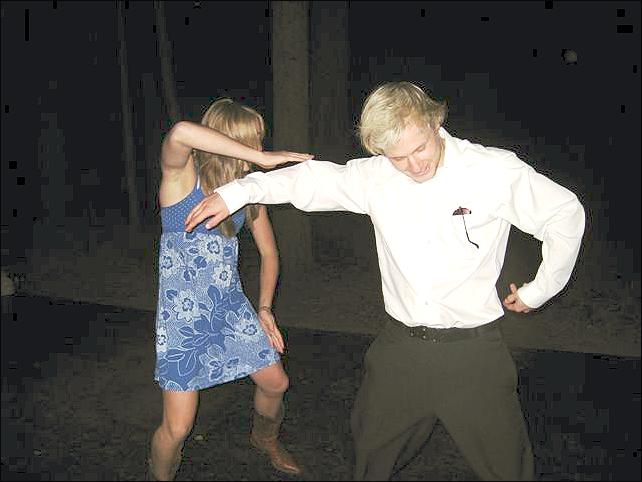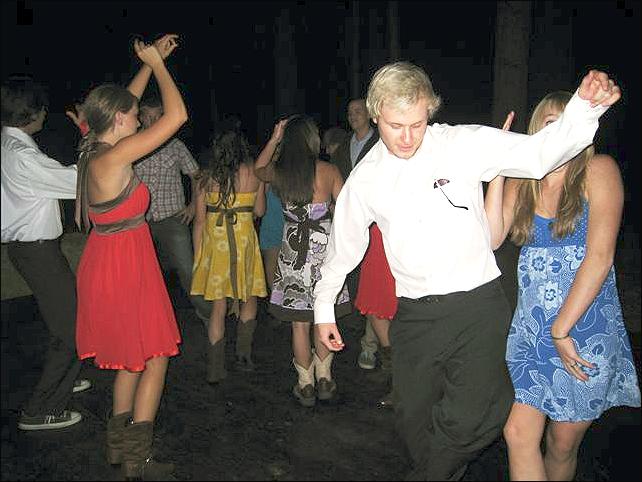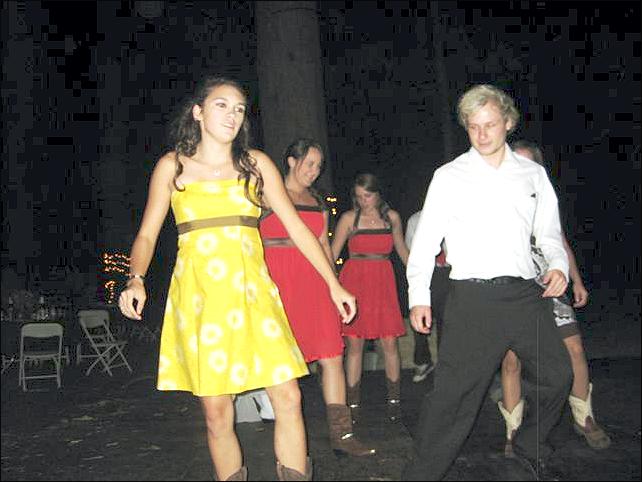 Looks like some line dancin' goin' on here.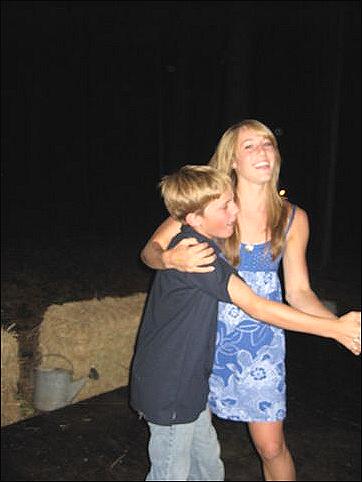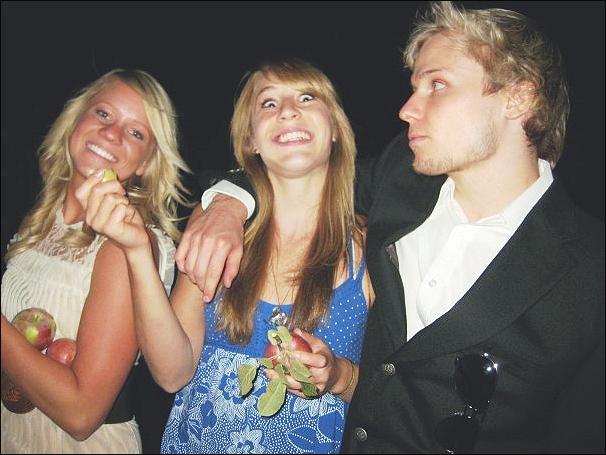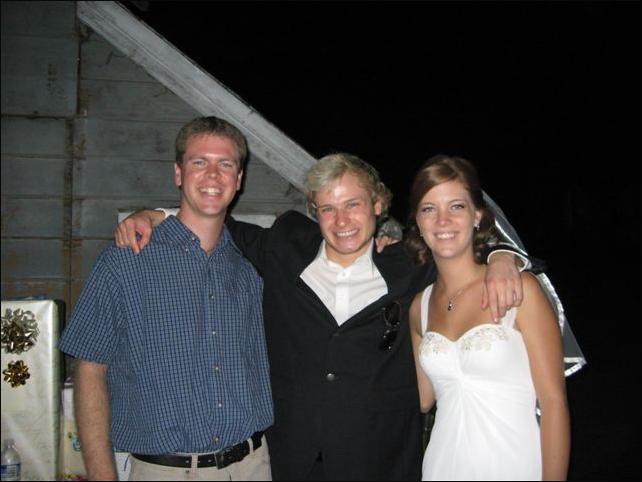 It was a beautiful wedding and evening with many dear family members and old friends. We wish Dennis and Becca a wonderful and fulfilling life together.