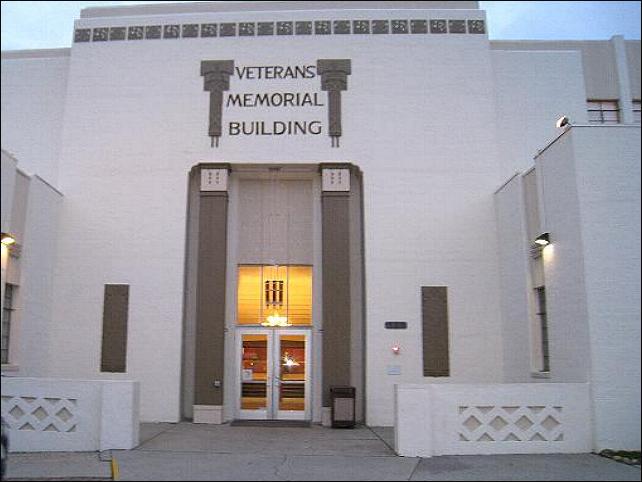 City League Winter Championship Basketball Game
(Sunday February 21, 2010)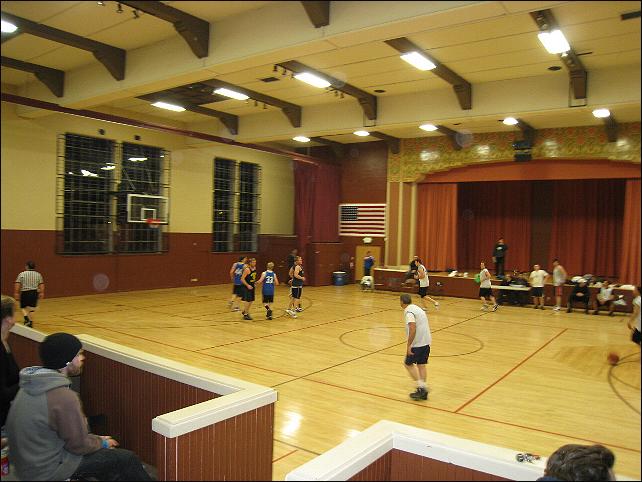 By the time we arrived the game was already moving along. Tonight the two top teams in the City League are competing for the championship. It's Demartini RV versus Papa Lee's. It should be an exciting game.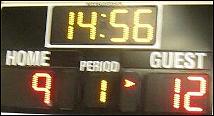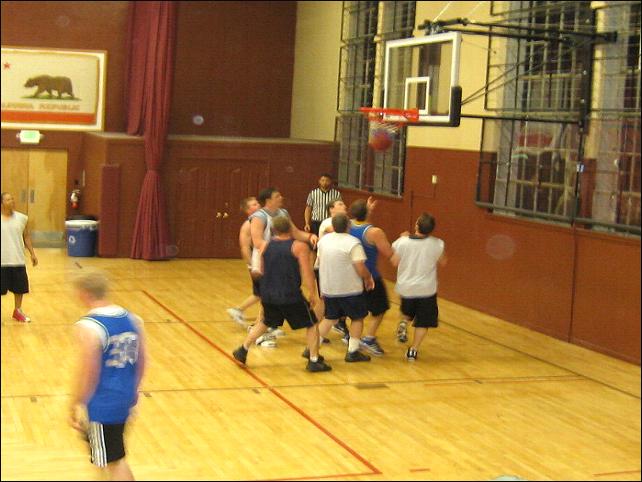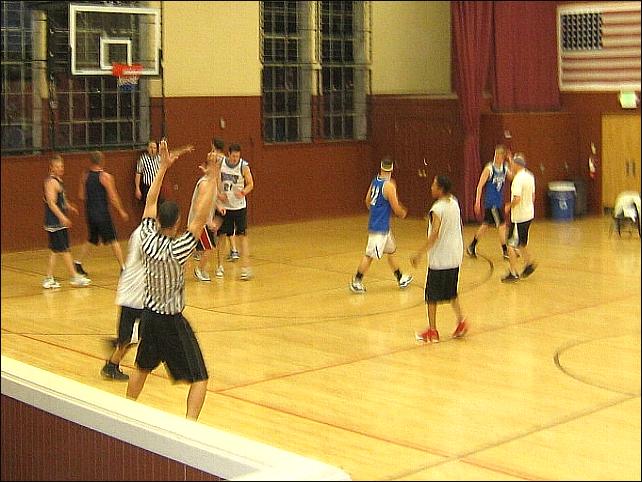 Every now and then we hear a painful groan when someone misses the ball.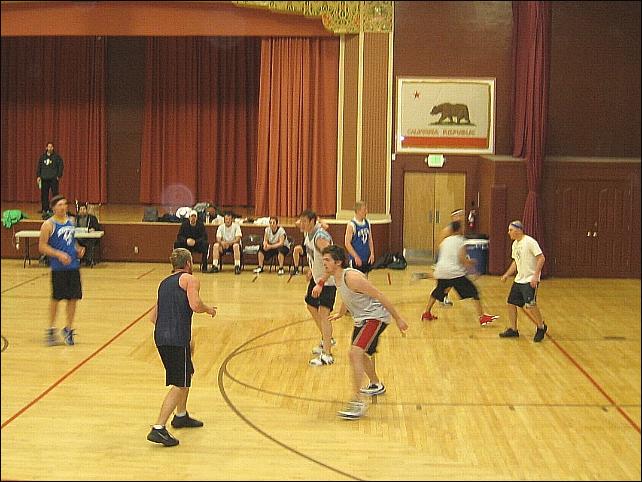 Again I have to say how fast, coordinated and strong both team's players are to get this far in the league playoffs. It's really fun to watch them.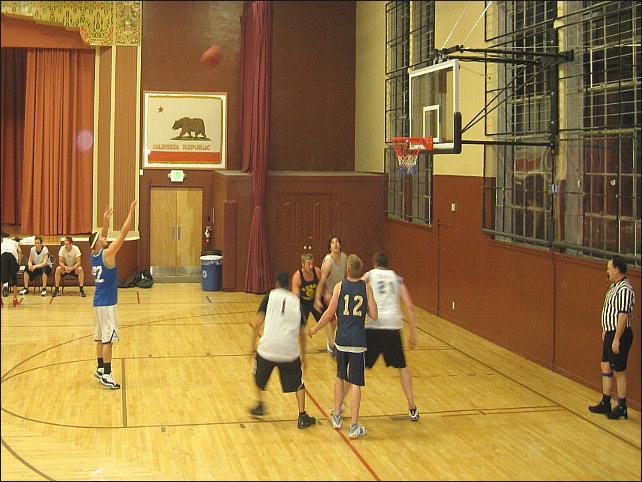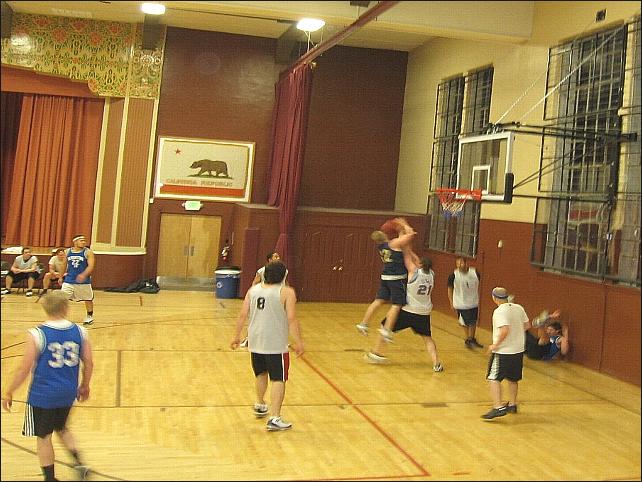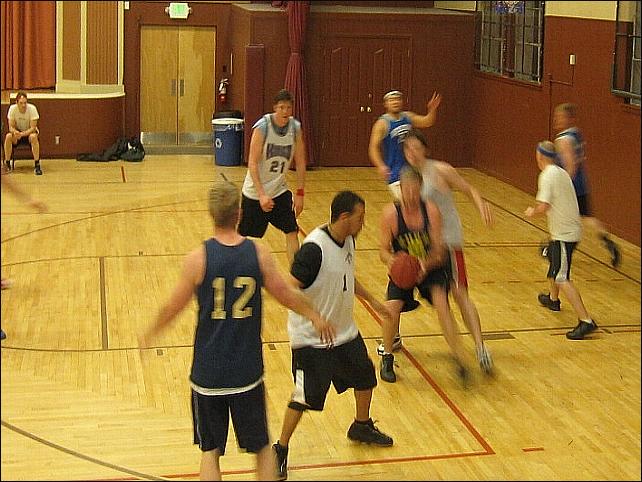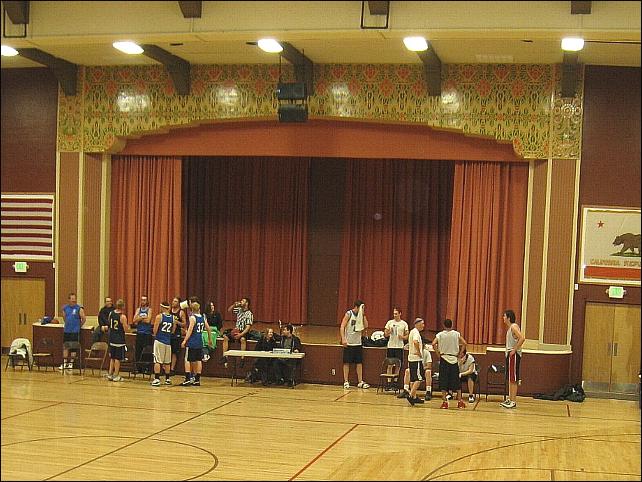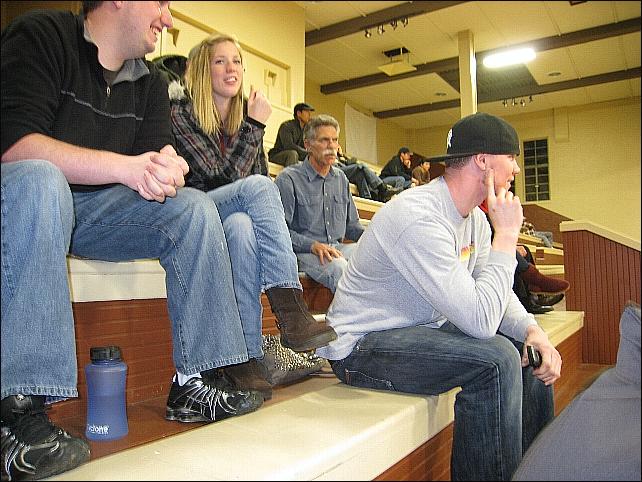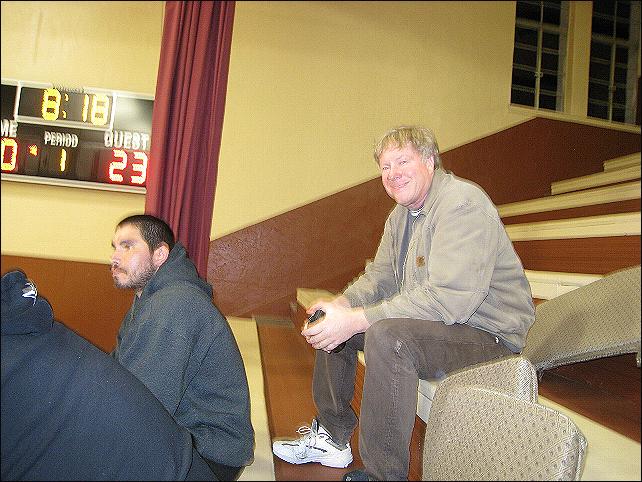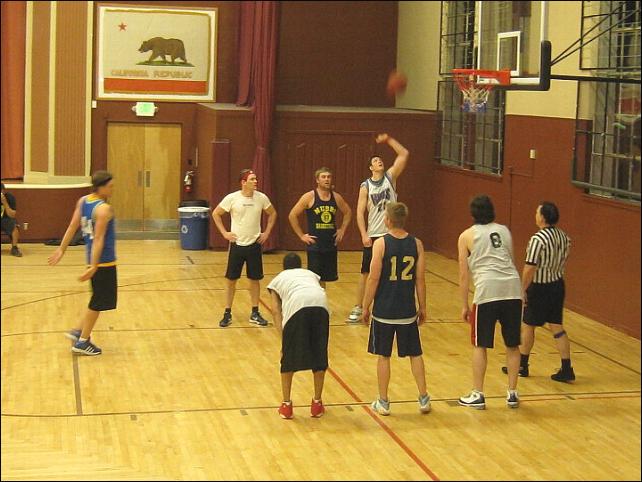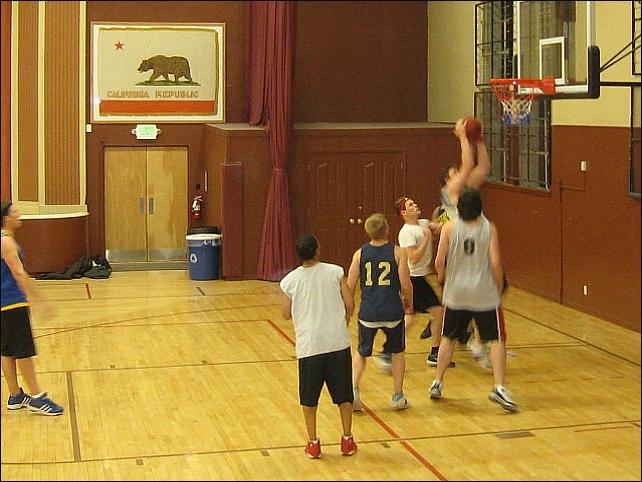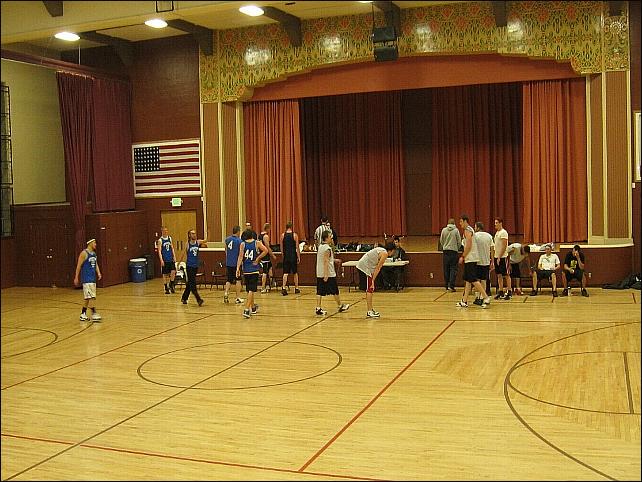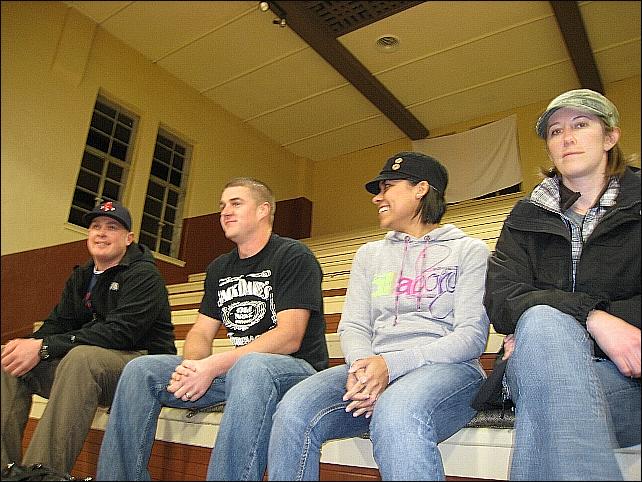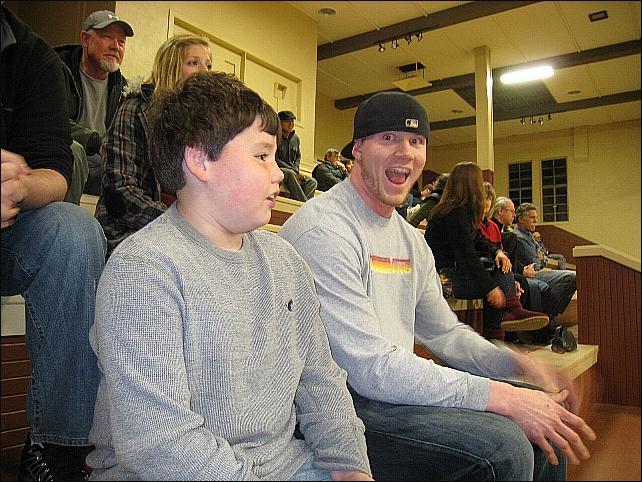 Chris poses for the camera gal.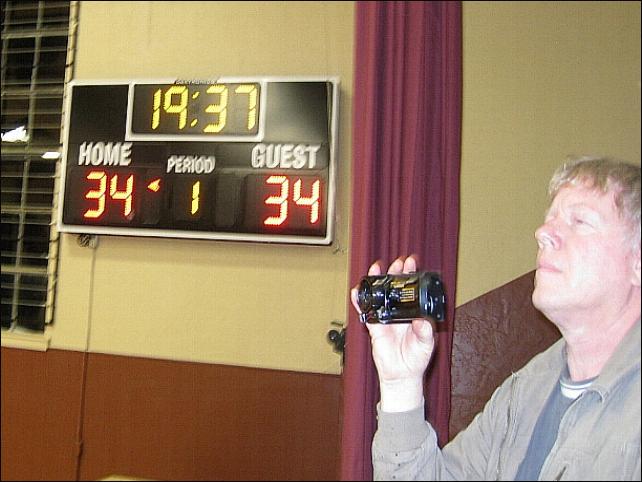 These players are really good, and Tim's taking a video for posterity.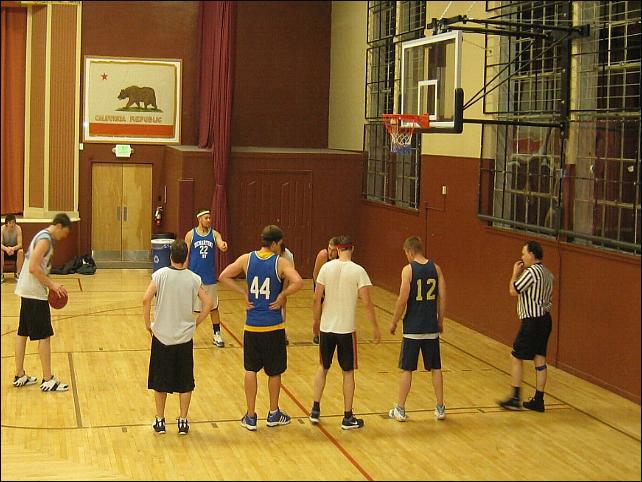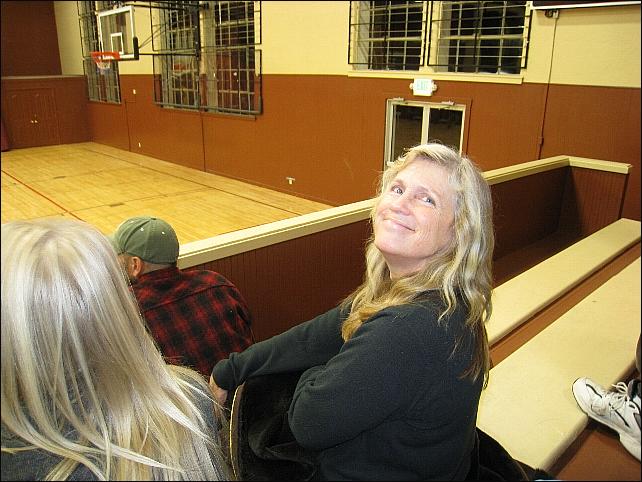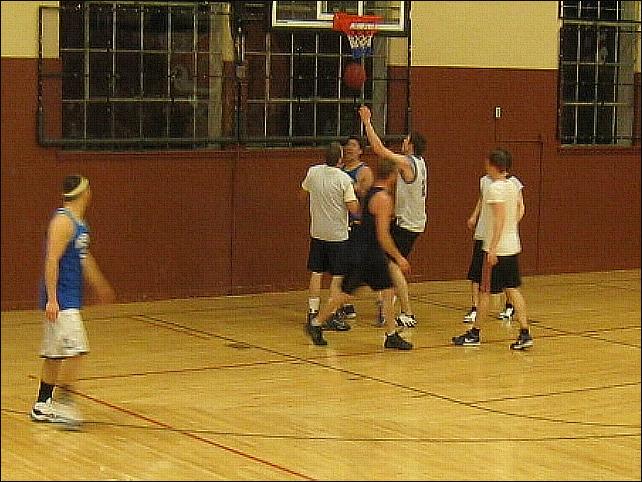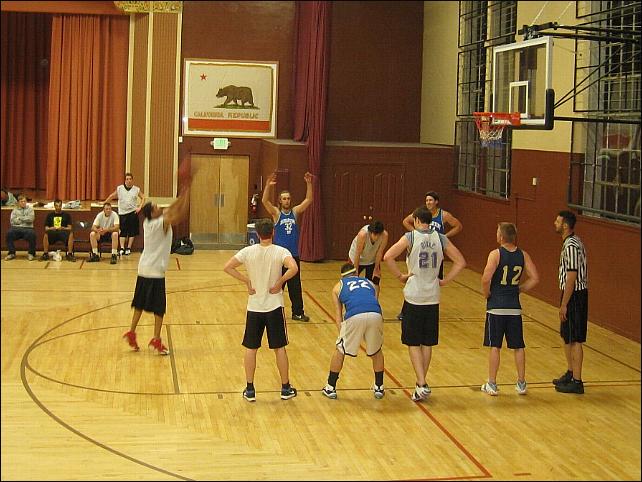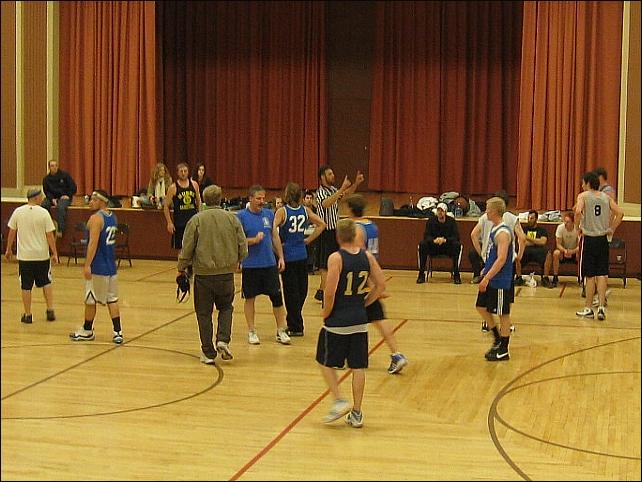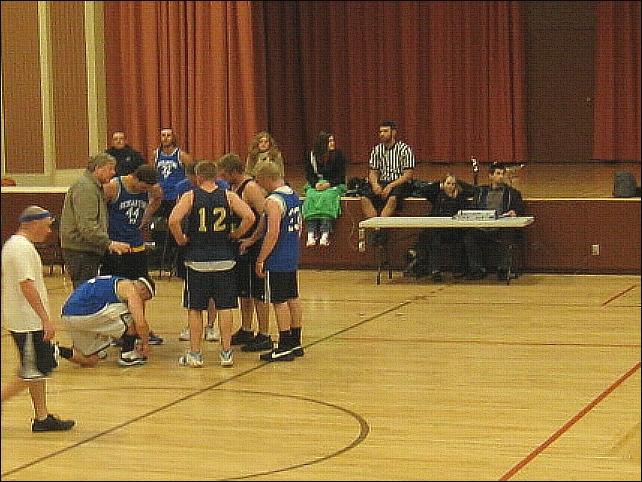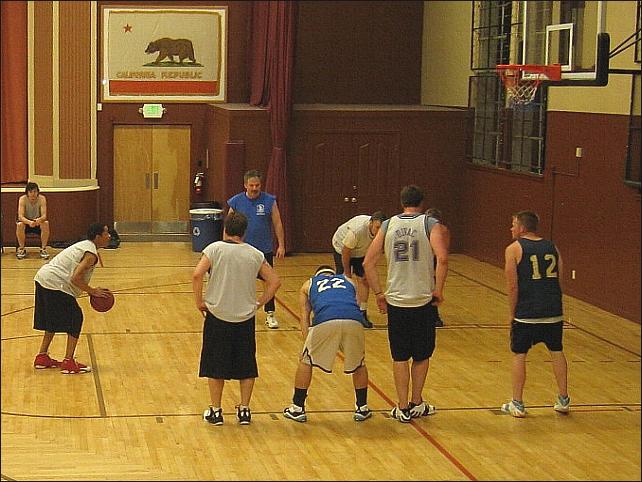 Not long before his shot, this exhausted player lay down and yelled how these guys were pretty tough on him.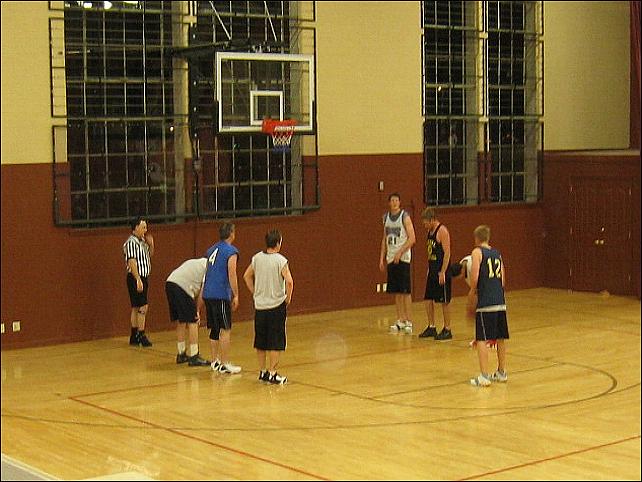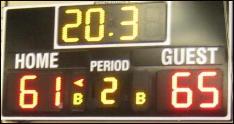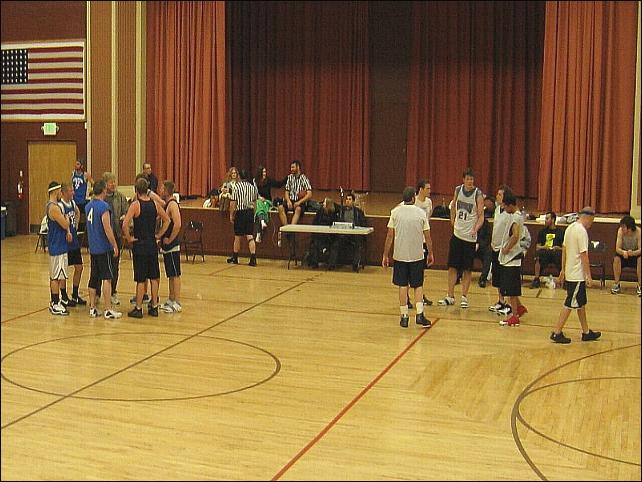 It's really close, and not much time left. Time out for a last minute talk from Tim.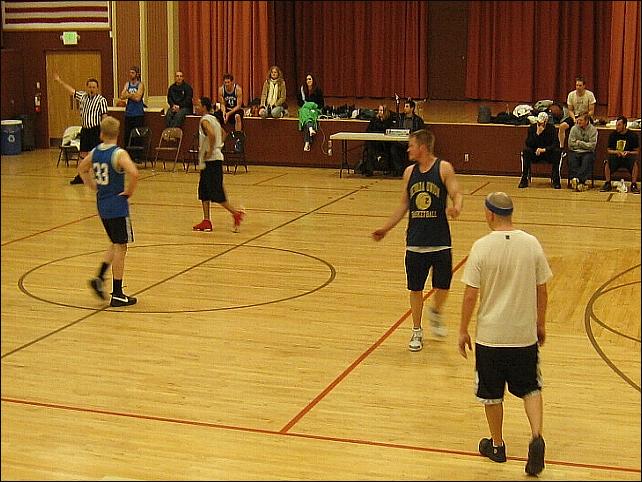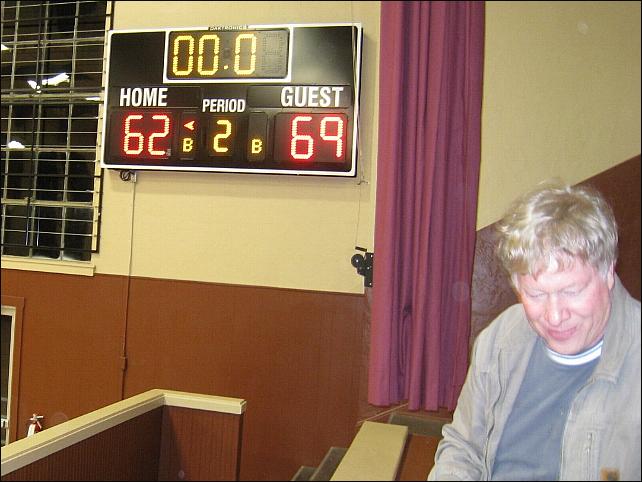 And the 2010 City League winter season champions are....DeMartini Rv 69...Papa Lee 62. Both teams played a great game. There's always a winner and a loser, but they're really both winners.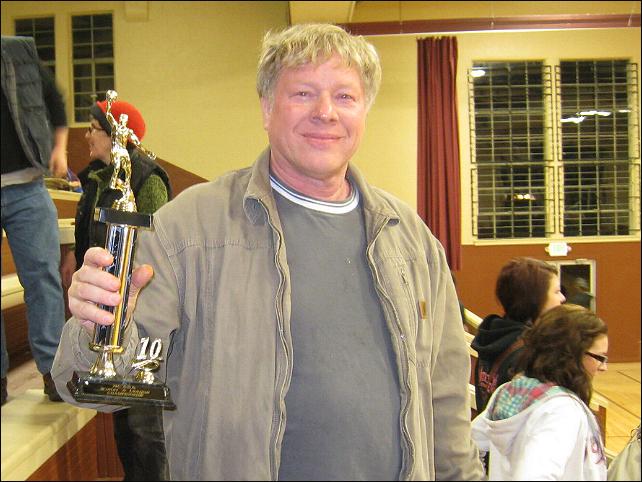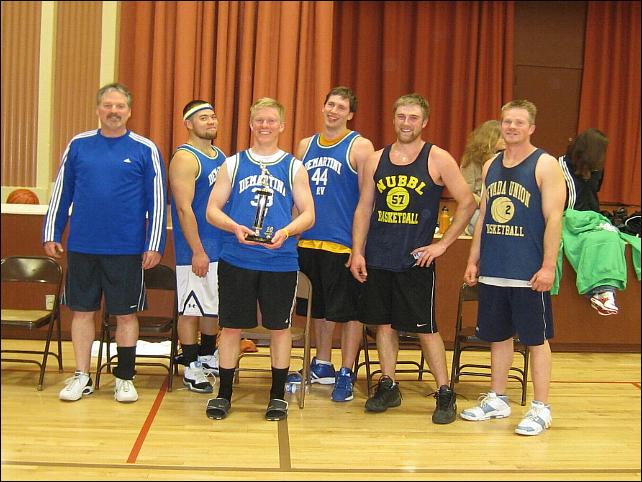 The happy team and their trophy. Congratulations for playing an exciting game and a great season!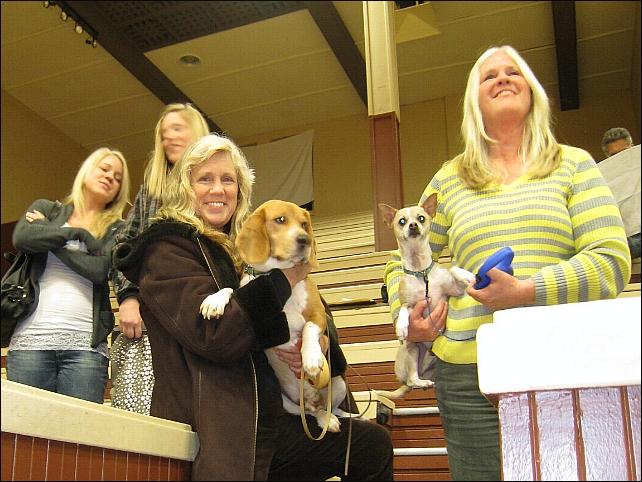 And of course...here are the fans.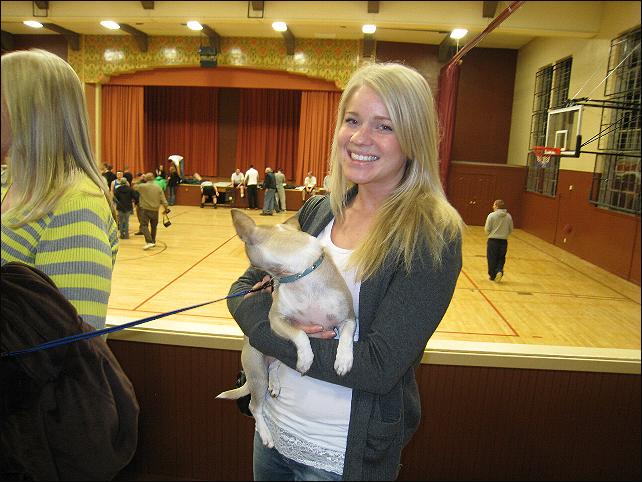 It's been a fun evening. The team and fans are going to celebrate at Perko's, but unfortunately, tonight we have to be somewhere else.

Winter Basketball Team Finals

The Nevada County Adult Sports Association has crowned its winter basketball A and B league champions.

The A league finals game was won by top-seeded DeMartini RV Sales (10-3 overall record) who defeated three-seed Papa Lee, 69-62, while the B league ended in a blowout with its top-seed Querequincia Painting (13-0) winning 59-33 over the fourth-seed Ridge Runners.

In the second round of the A league tournament, DeMartini RV Sales defeated fifth-seed TLC 68-61 and Papa Lee beat the favored second-seed Old Guys 66-59 in an upset.

The second round in the B League the fourth-seed Ridge Runners won over the seventh-seeded PV Crew 57-36, and Querequincia Painting were winners over third-seed The Union 53-52.

In the first round in the A league playoffs, DeMartini won over eighth-seed Barry 76-50, while Papa Lee won over sixth seed WD Services 60-53. TLC topped fourth-seed Larry Messer 64-59 and Old Guys were winners over seventh-seed Tenacious D 66-54.

The B league's first round found The Union over the sixth-seeded Old School 65-28, Qurequincia Painting over eighth-seed Moule's Paint 51-40, Ridge Runners winners over fifth seed Howell Construction 59-55 and the upset of the tournament was seventh-seed PV Crew, winners over the second-seeded Brandon's 62-56.

*******

Spring basketball tips off on March 10 and games will be played at the Grass Valley Veterans Hall.