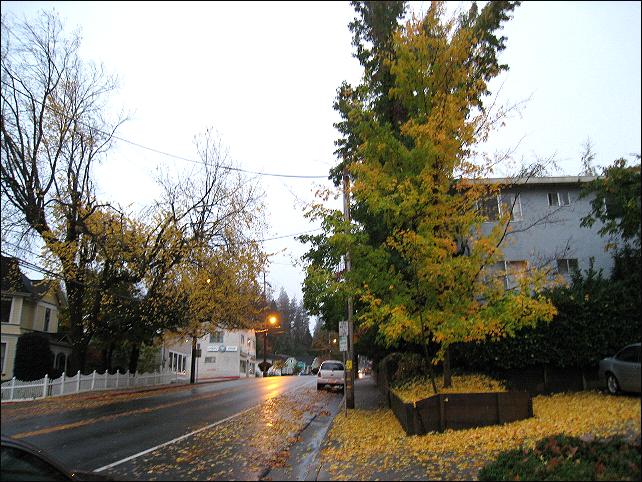 Basketball on a Rainy Sunday Evening
(Sunday November 7, 2010)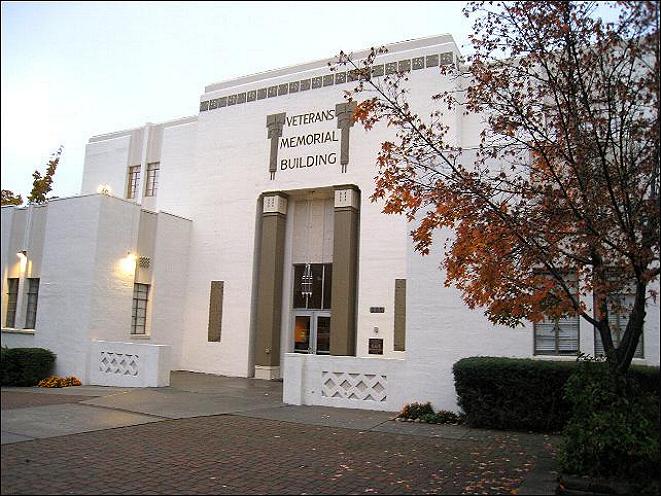 This is our first city league game we were able to attend this Fall. It's a perfect time to be here, and we're looking forward to an exciting game. These players are exceptional. More fun to watch than the professionals. Today DeMartini's playing Team K. Nelson.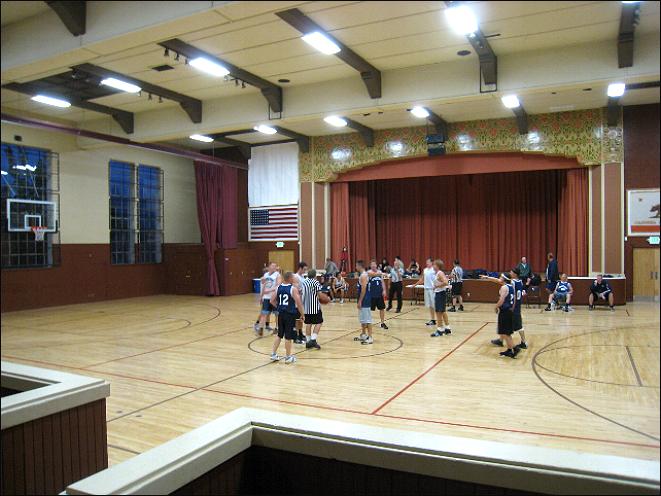 Deciding who gets the first ball out.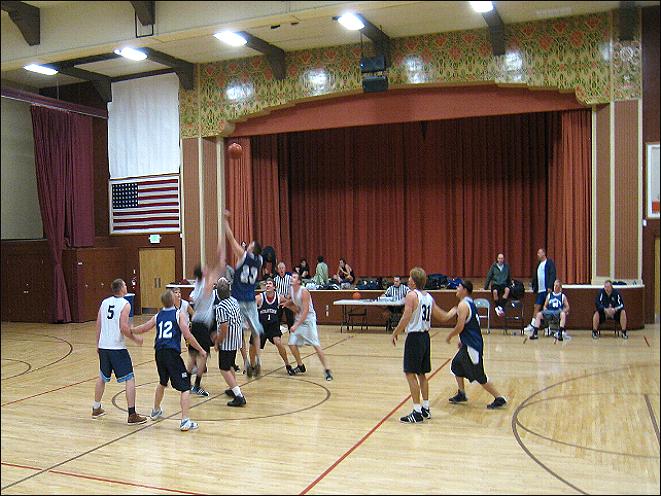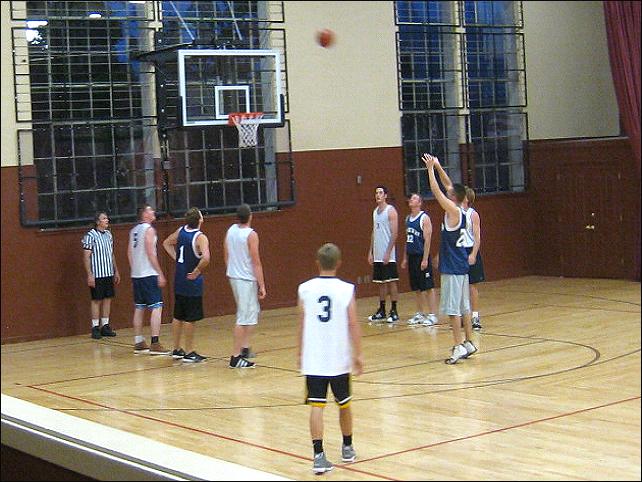 Margie and lil' Maggie join the cheering section...The first half finds our Team DeMartini lagging behind. Second half something happens and things really get wild.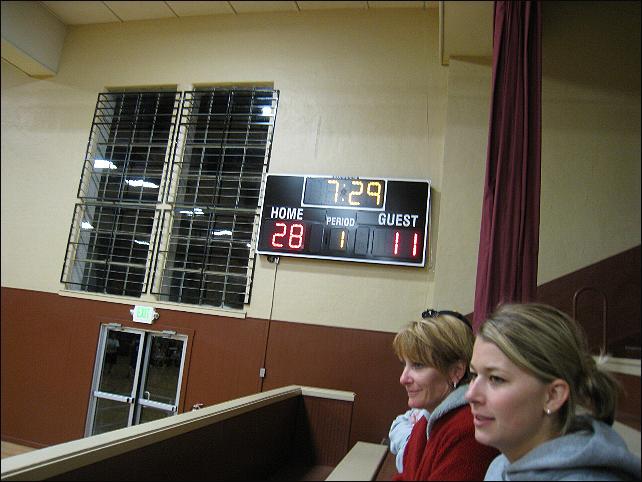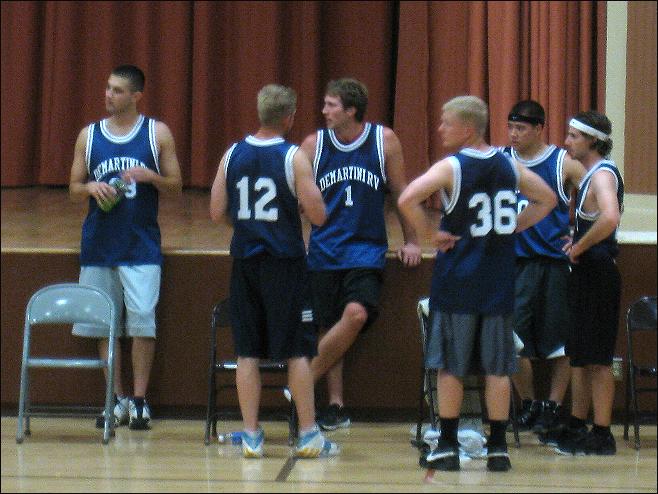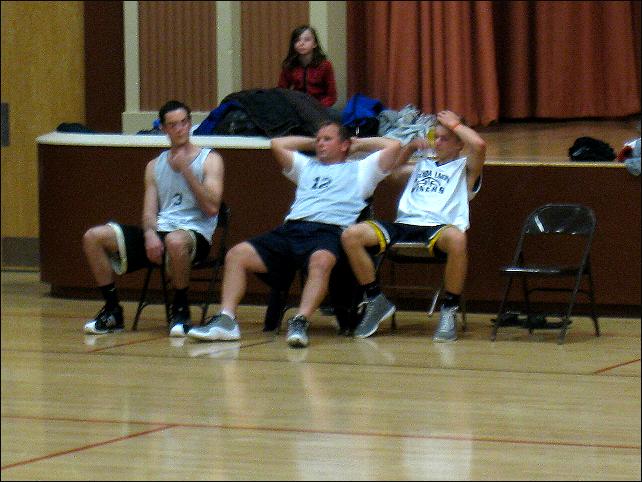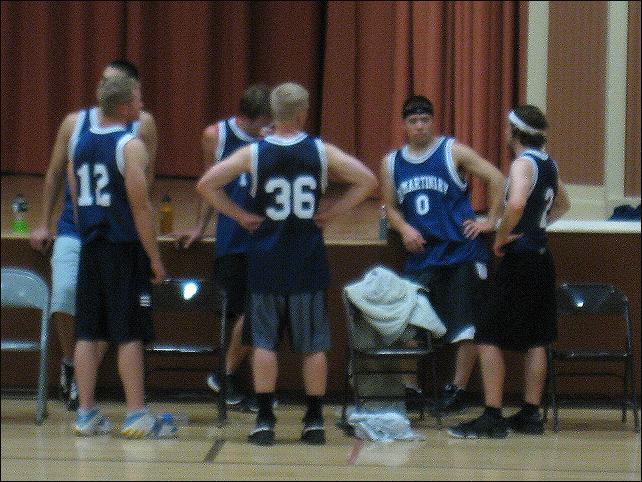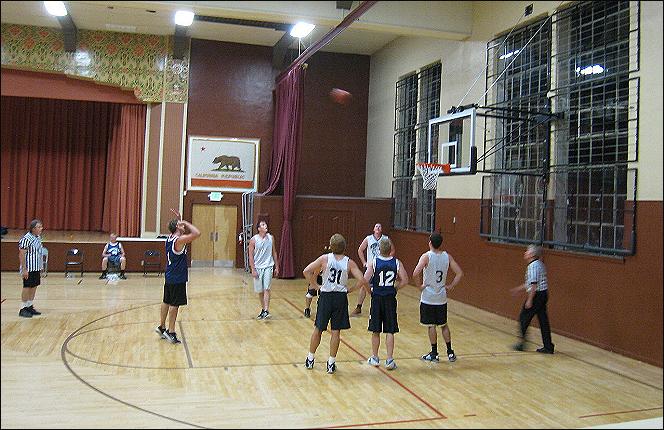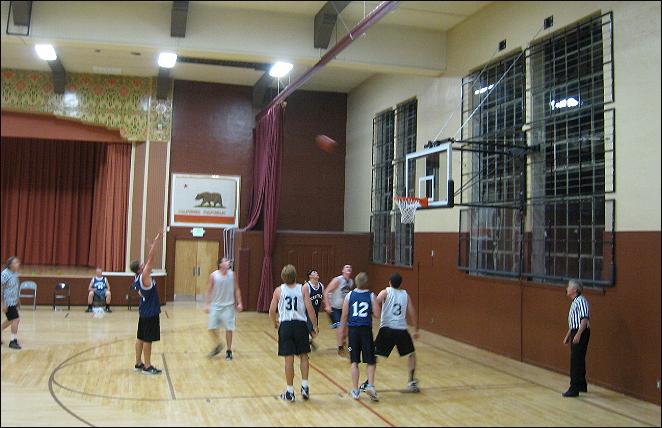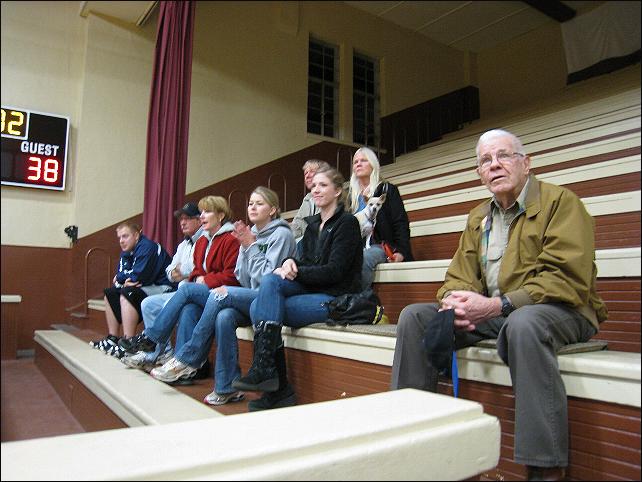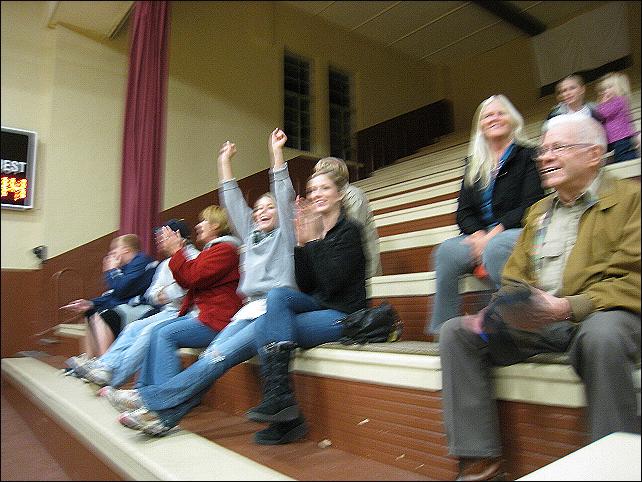 Wish this photo had turned out better because Amanda really expressed how we felt.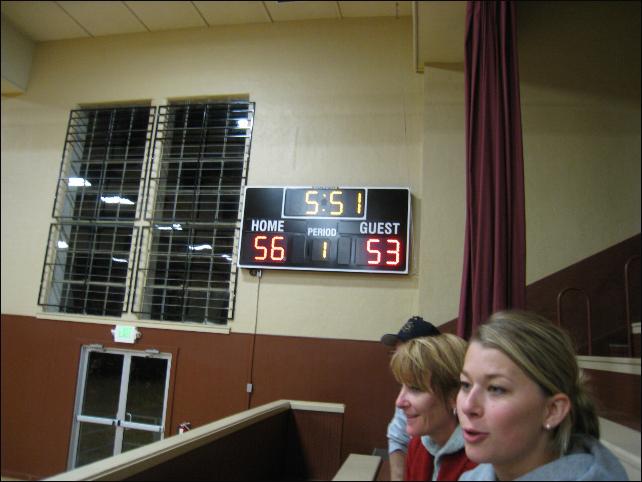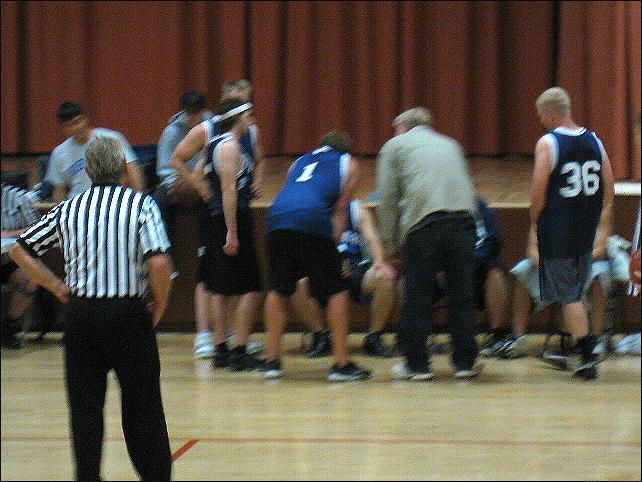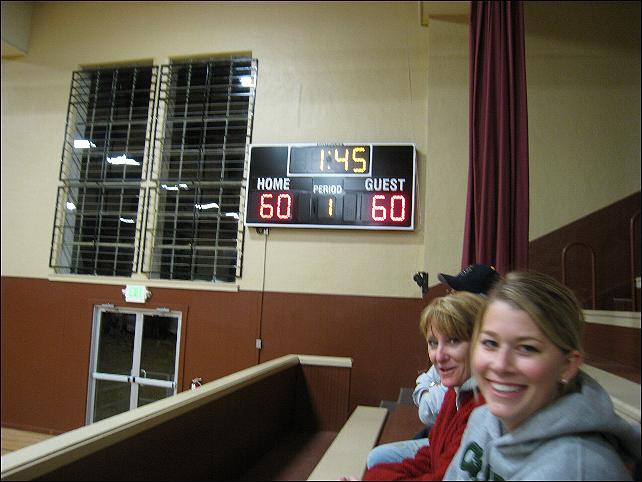 Now it's getting pretty iffy.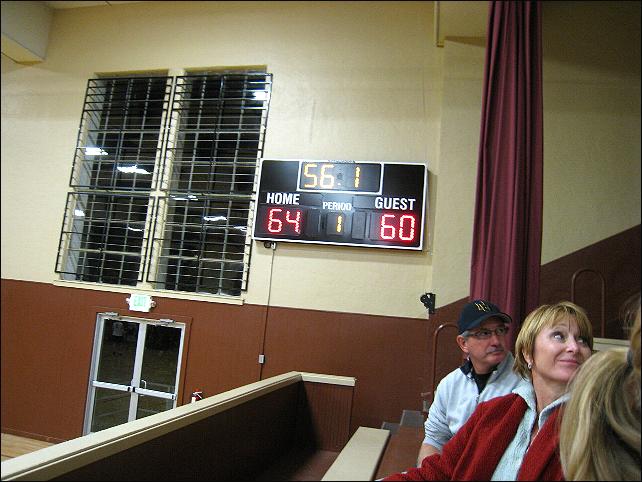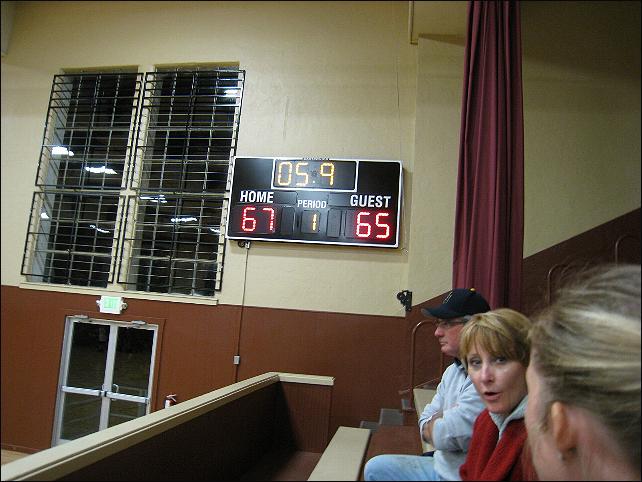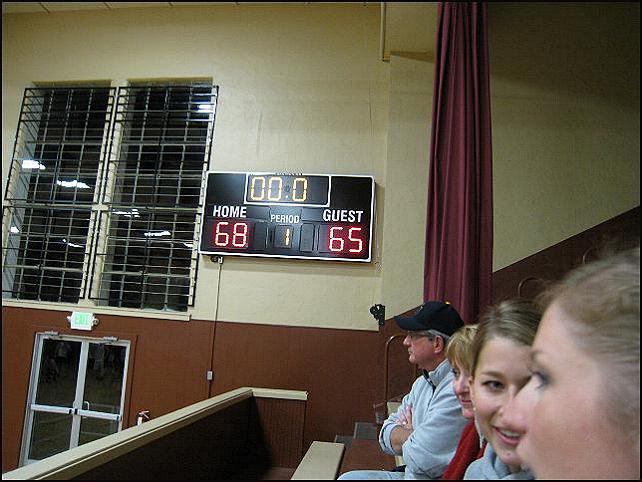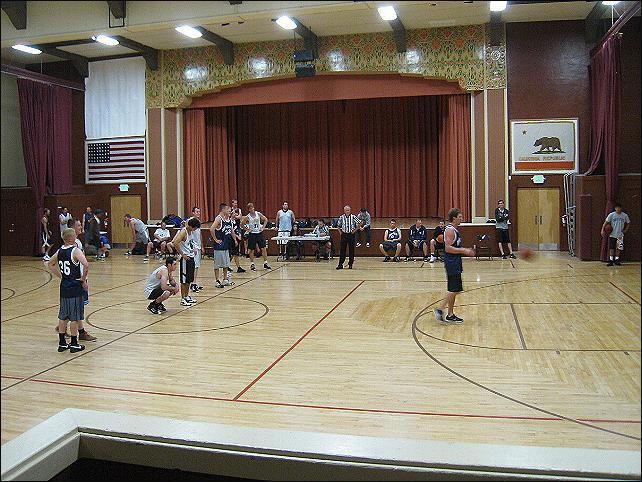 Something happened here, and DeMartini RV was given three free shots that netted them one more basket, but not enough to win. Team K. Nelson won 68 to 66. It was one of the most exciting games we've watched. Both teams played exceptionally well. Hope we can make it to the next game that will be played next Sunday at 4:p.m. against "TLC." The guys on these teams are all tough players, and will more than likely again prove league basketball isn't for the faint hearted.

Sunday November 14. DeMartini plays TLC

TLC beats DeMartini. Great game guys...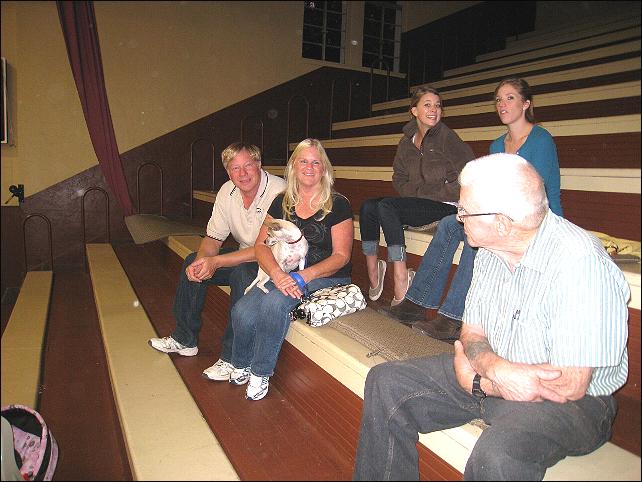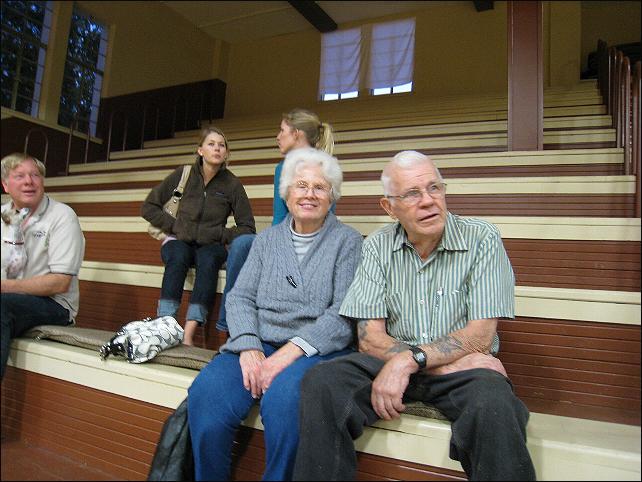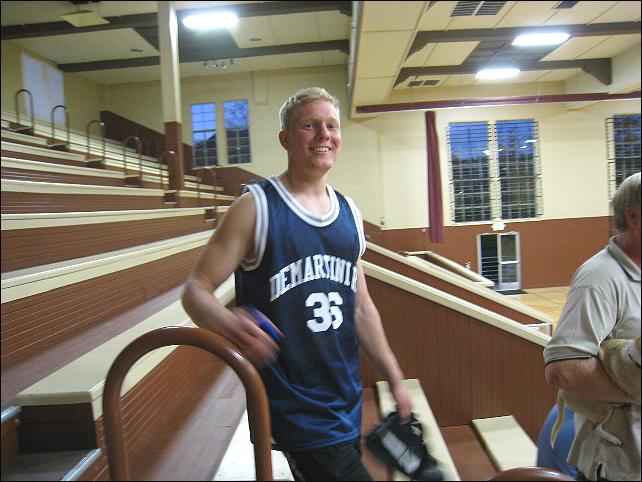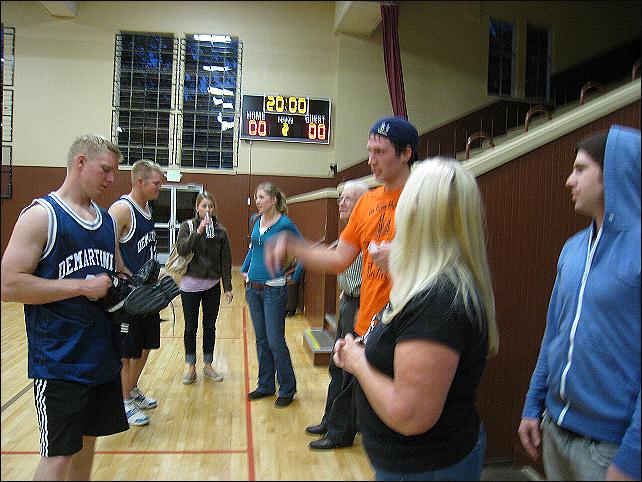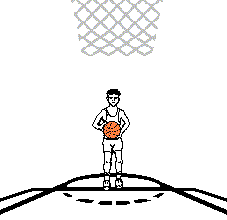 And Sunday December 12 DeMartini versus TLC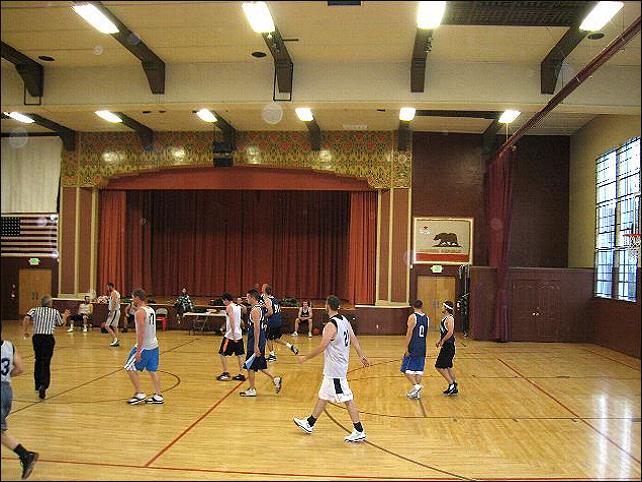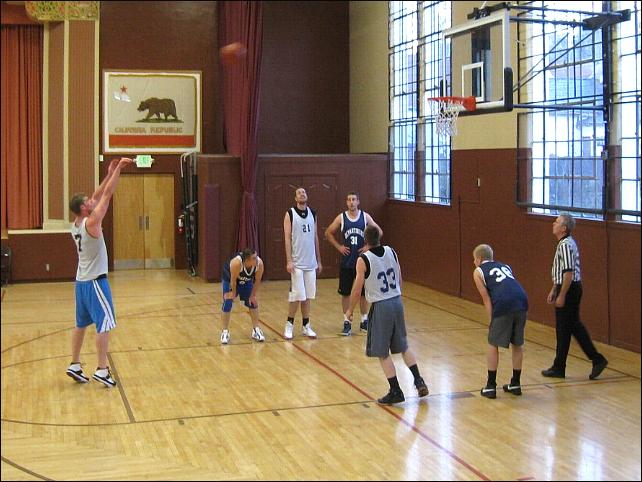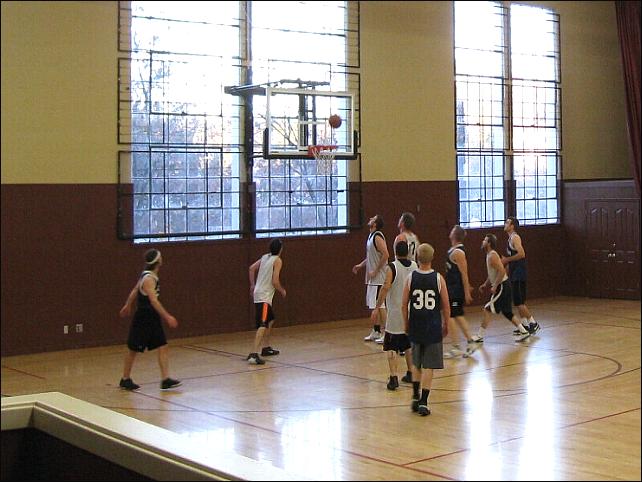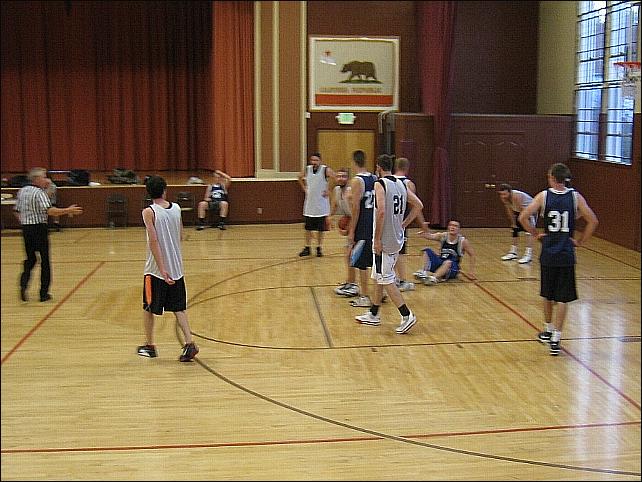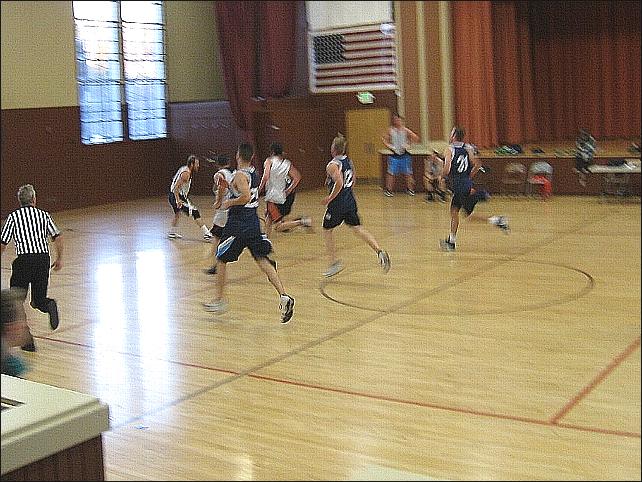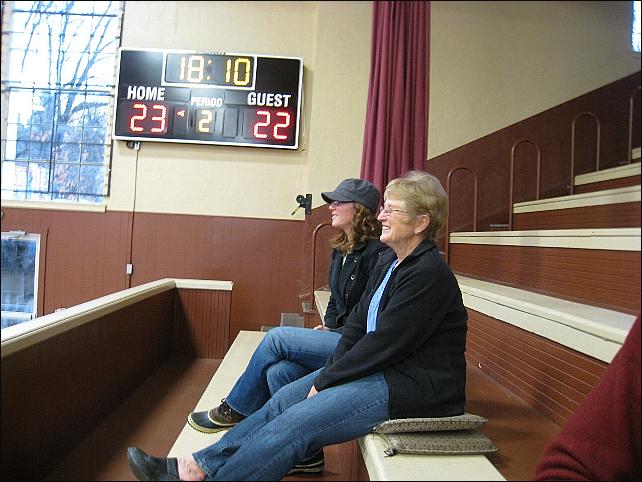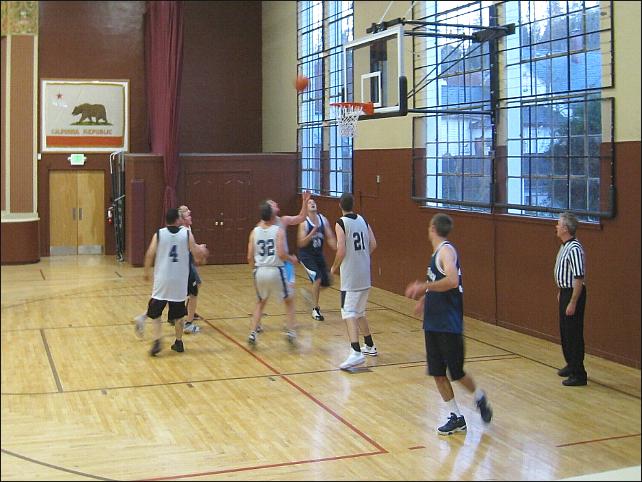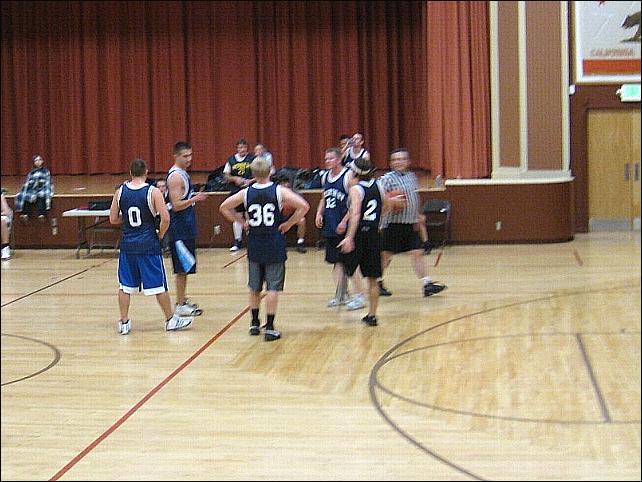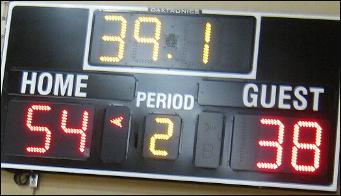 TLC beat DeMartini. As usual, it was an exciting game between good players. Thanks guys, for the great teamwork and entertainment.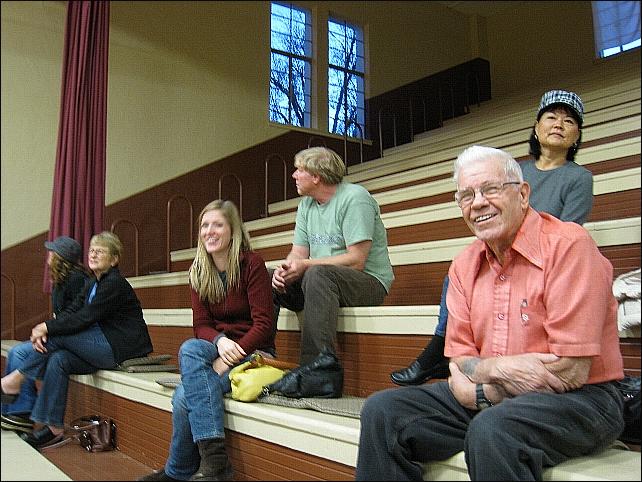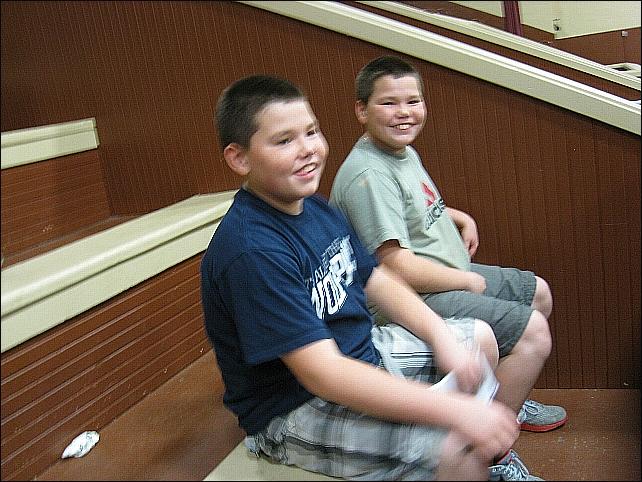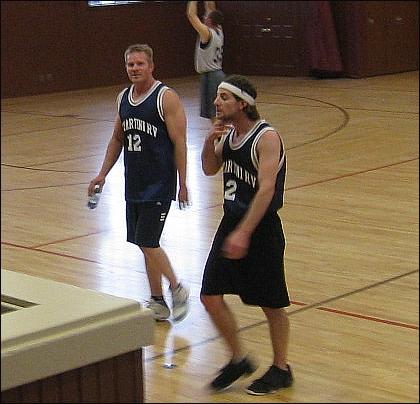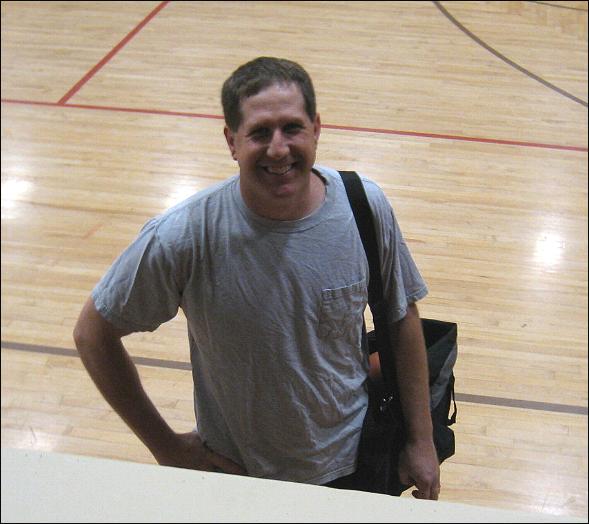 Next game about to go...Old Guys versus Papa Lee. Tim's hoping everyone will show up.
Yummm. Do you suppose Grant worked up an appetite?