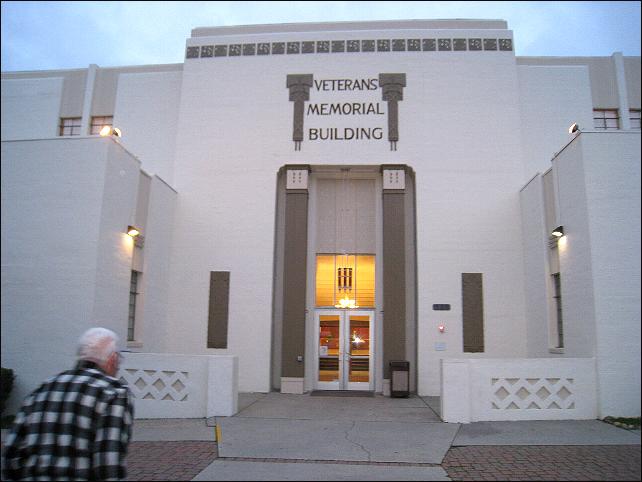 Basketball Tonight
(Weds February 10, 2010)
This year the City League basketball games are being played on the Veterans court, because the school system can't afford the light bills at the old high school. Tonight's game is between DeMartini's RV and TLC.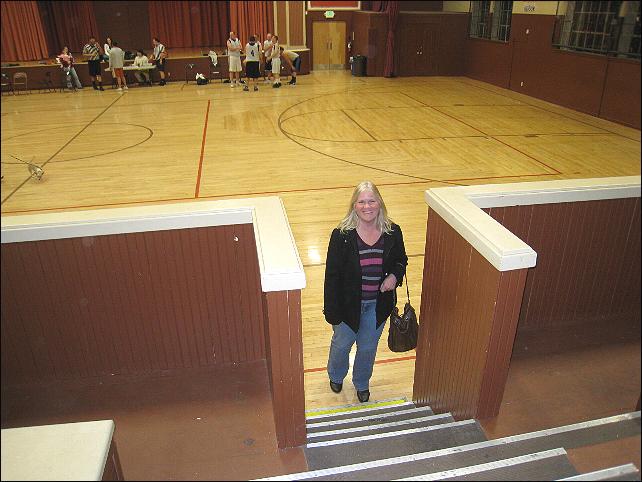 Here come Margie, Tim and Maggie.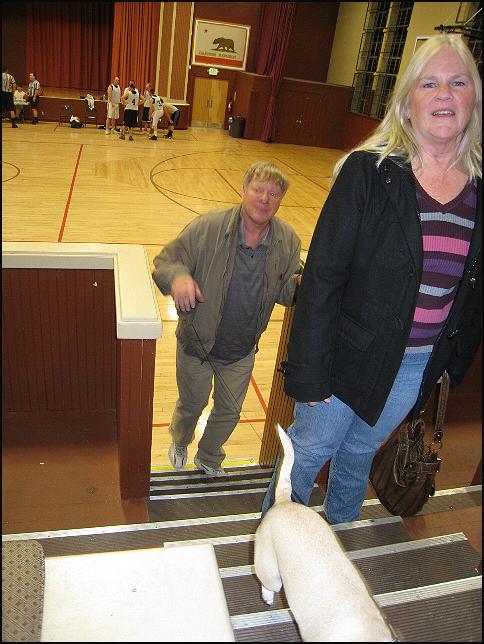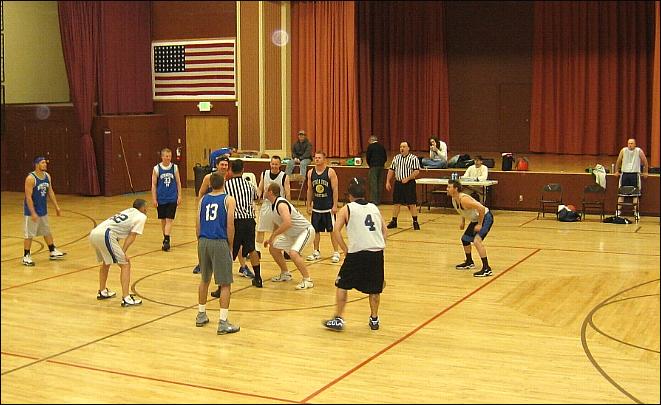 Ready for the jump to see who gets the ball.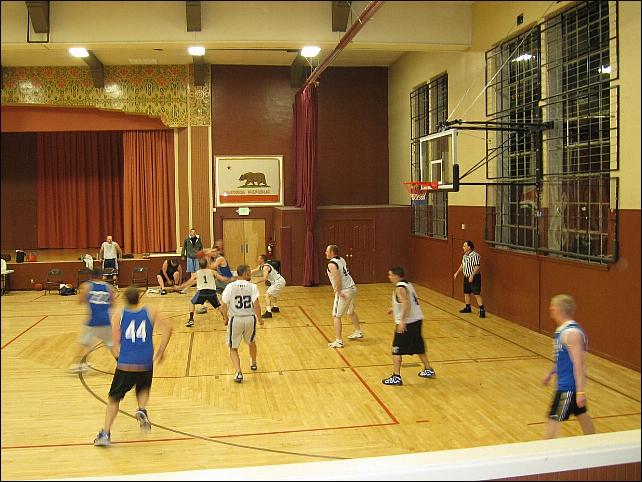 ...And away they go!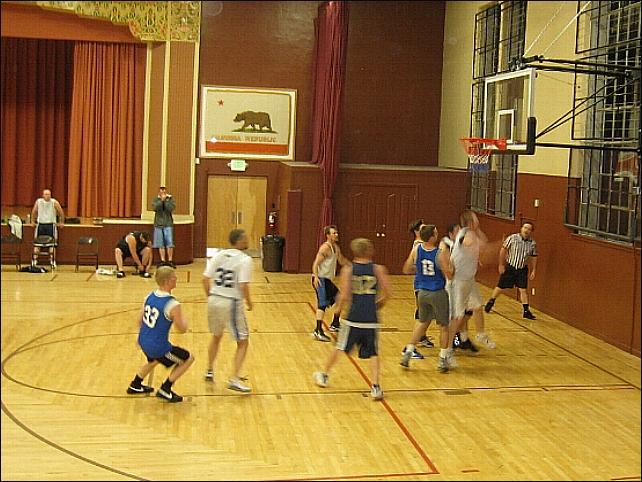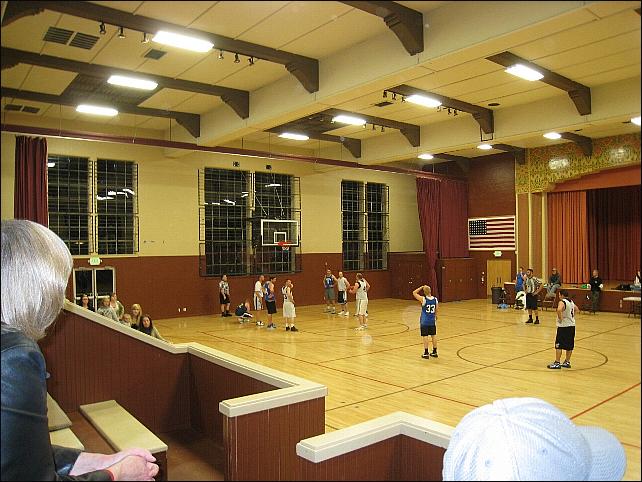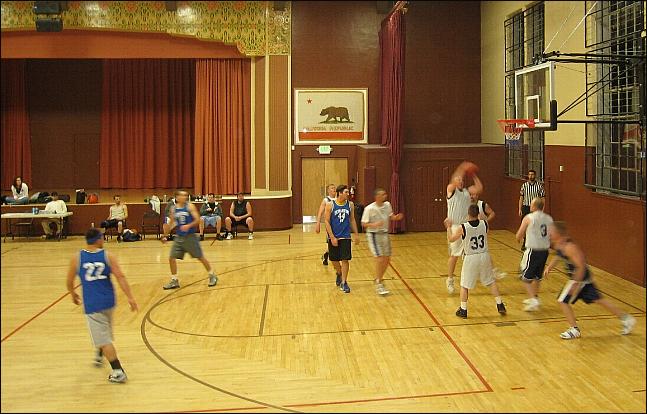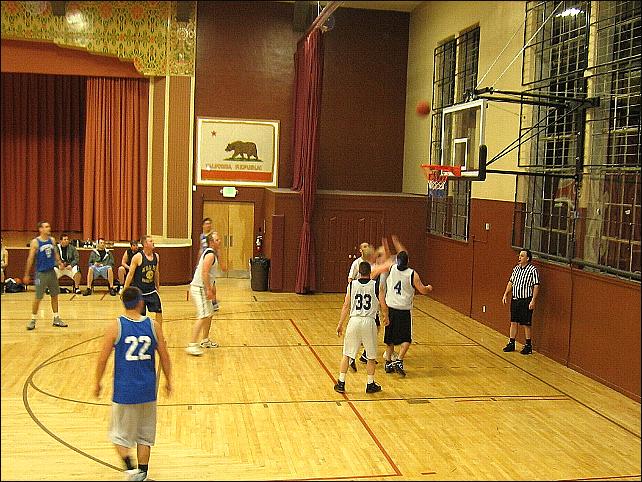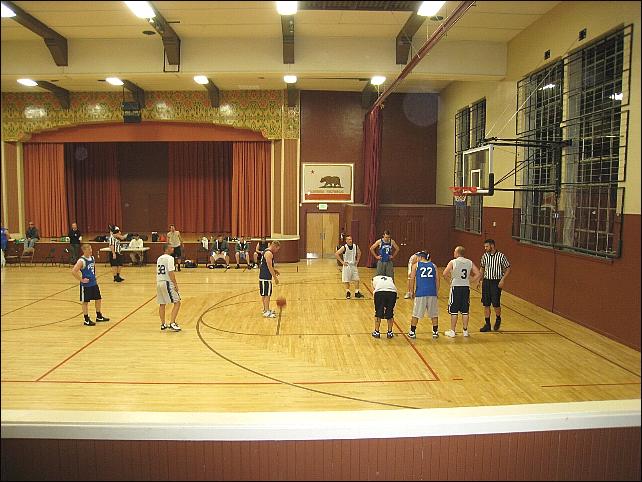 Vicky and her little pal Reggie.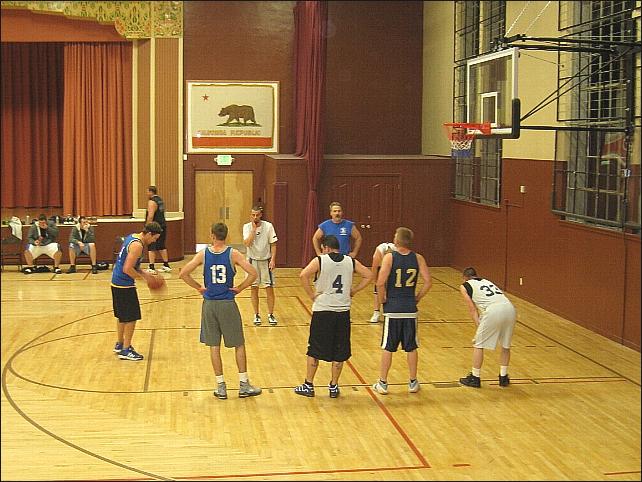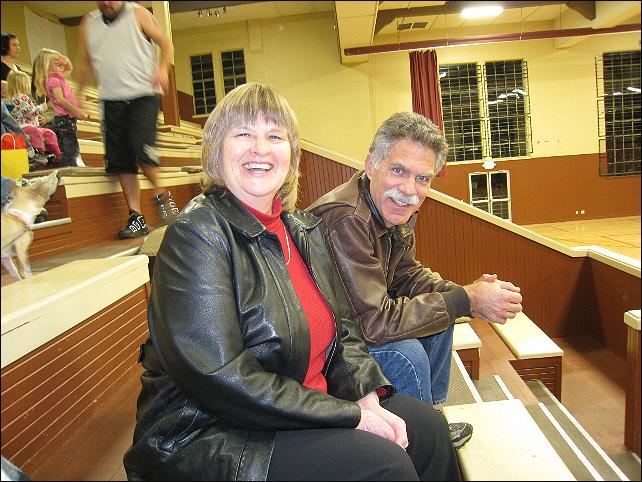 Nice to meet Tom and Corinne who ride a Harley motorcycle. As if that isn't enough...Corinne is also writing a book. You can't beat that combination!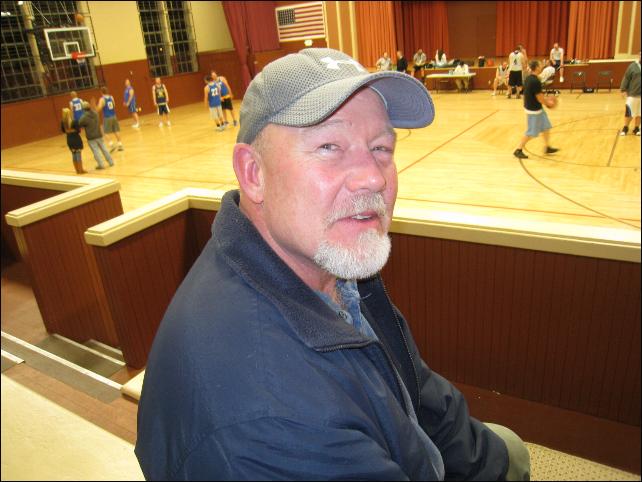 ...And here's old Guy to watch young Guy play basketball.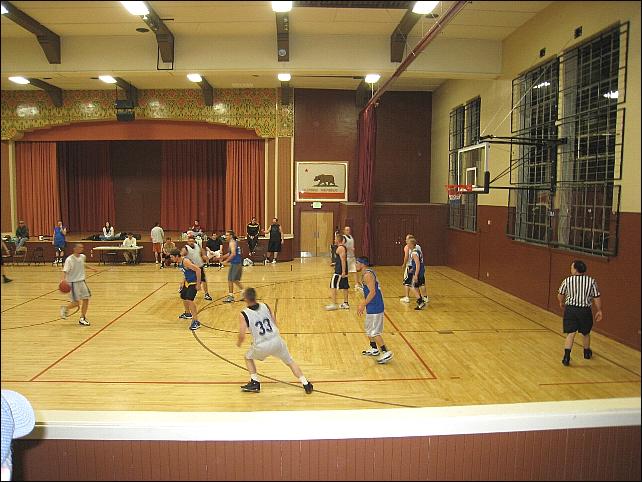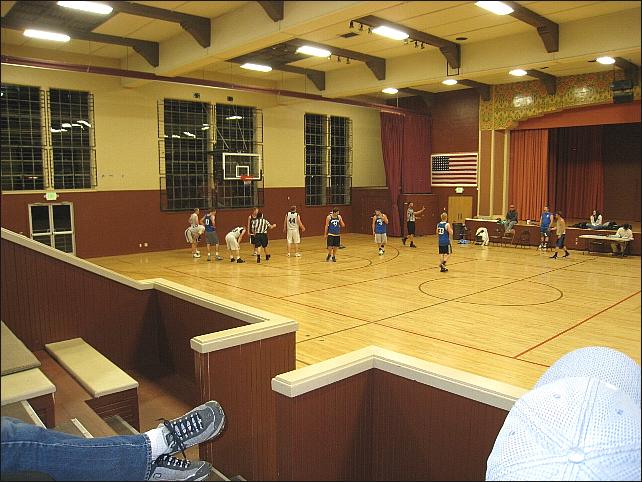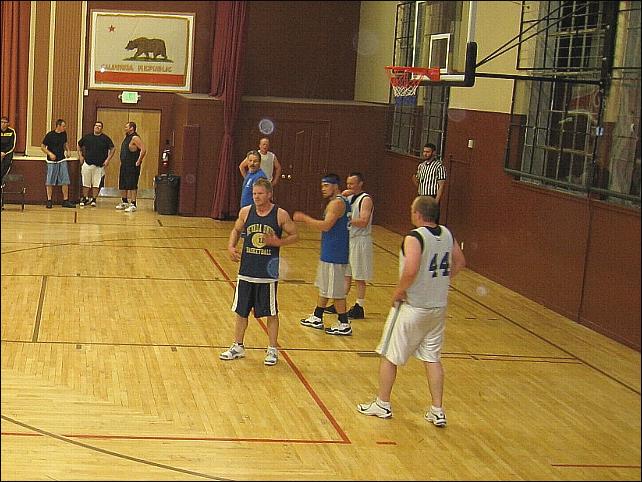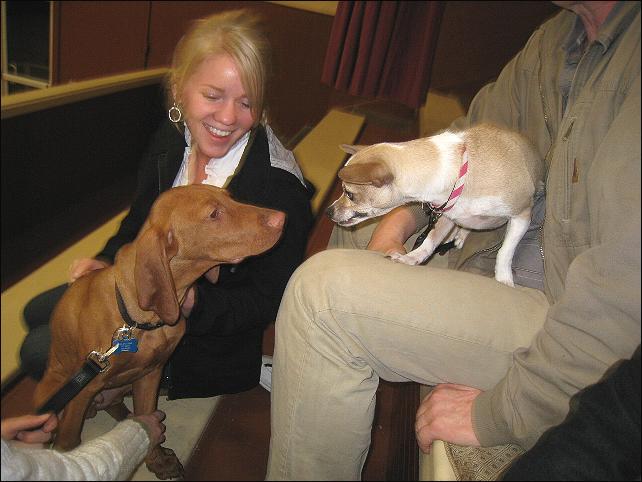 Snappy lil' Maggie's telling Reggie to keep his paws to himself.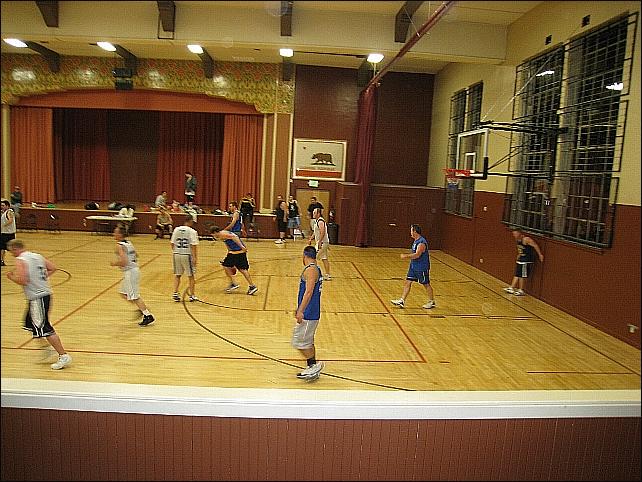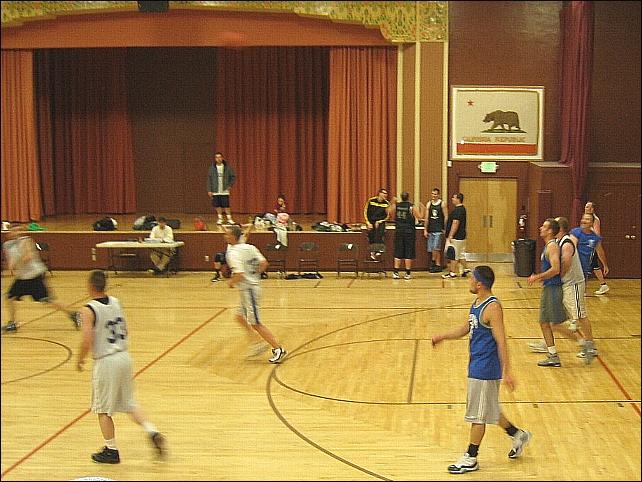 Back and forth...the race is on.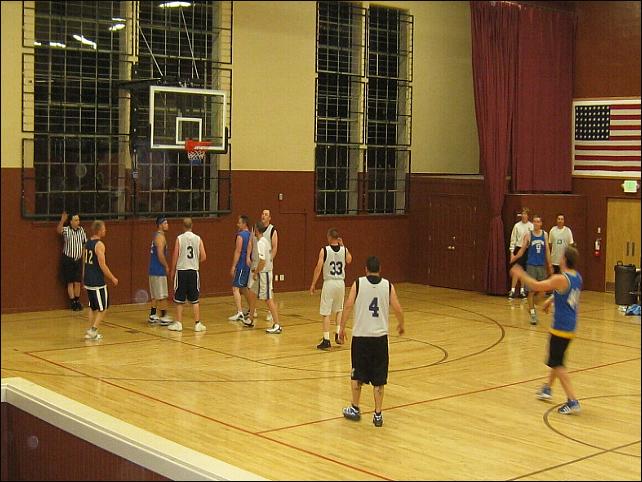 They all played a great game. I'm always amazed at the team coordination, reflexes, fastness, and the stamina these young men display during the games. The final score was TLC 39 and DeMartini 60.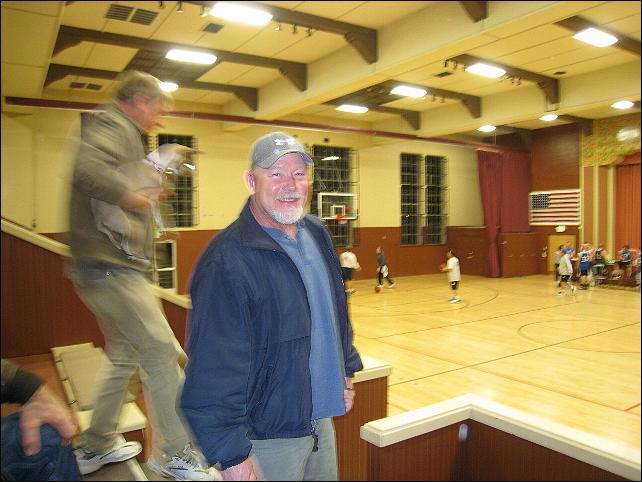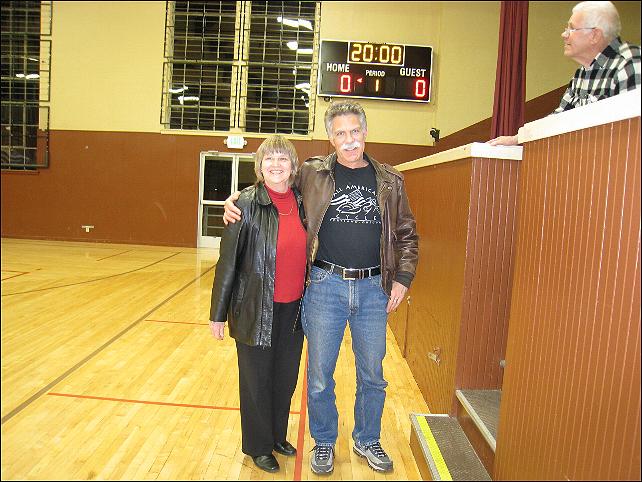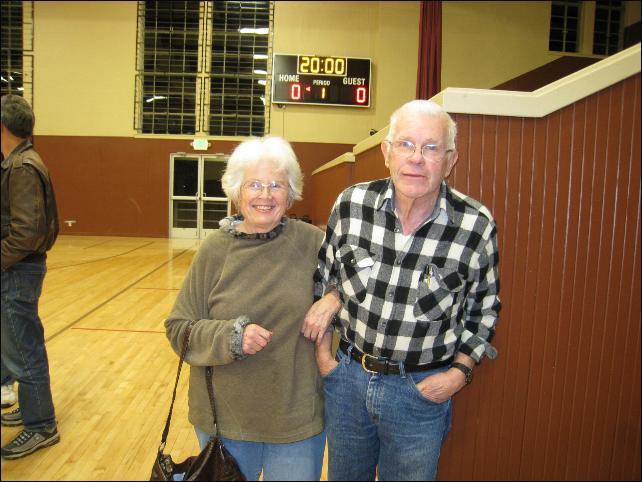 Tim wants to celebrate with a steak dinner at the Willo.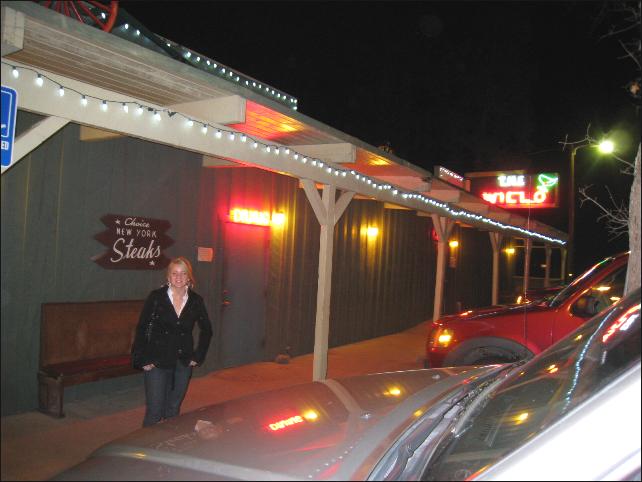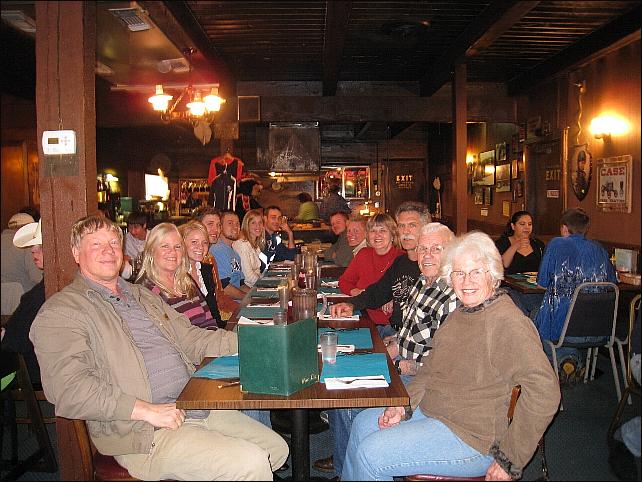 Quite a fun bunch. The dinner and conversation was wonderful.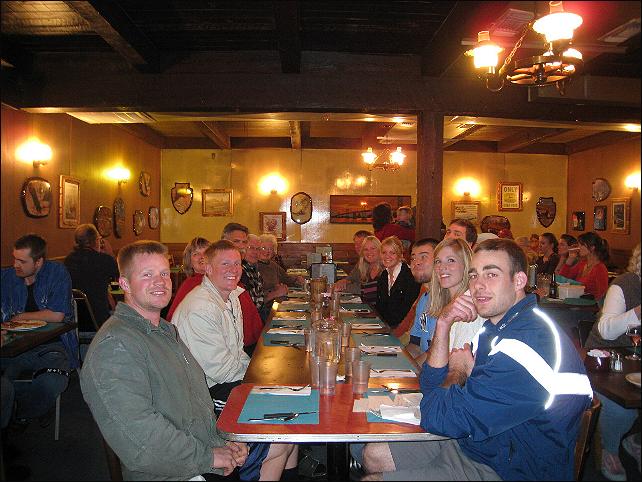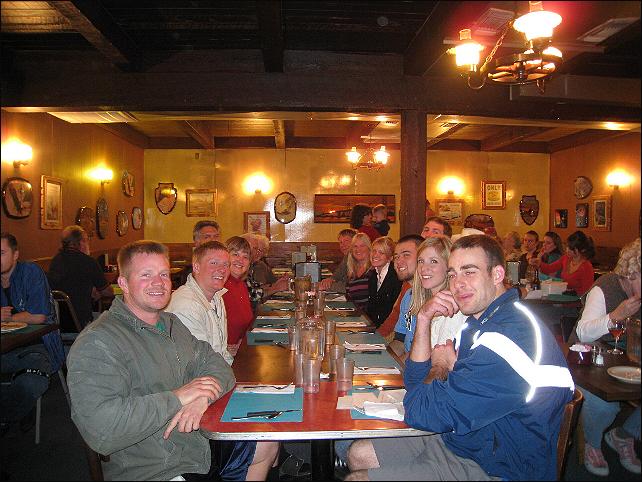 While waiting to order I noticed this history about The Willow on the menu. Originally, Smitty and Smokey Haddy owned the place when it was The Hut. Our friend Peggy and her husband renamed it Tuck's Hut when they bought it. We have so many good memories of the times we spent with others in this place.