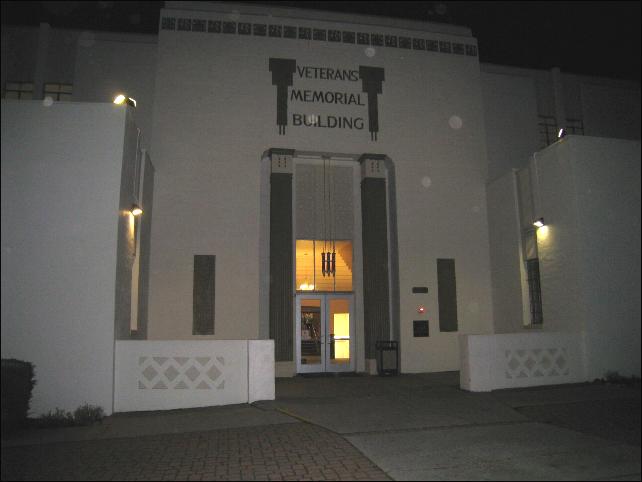 Nevada County Adult Basketball Championship Game
(Wednesday March 30, 2011)
Tonight's the City League's championship game between DeMartini RV and Papa Lee. We're looking forward to an exciting game between the two top teams this time around. They're all great players, but there will be a winner and of course.....someone has to lose. We're settled on our seats, and the games about to begin! The photographer's on duty, and between action photos will be a few scores to keep up with the game. Papa Lee's the Home team, and DeMartini's the Guest.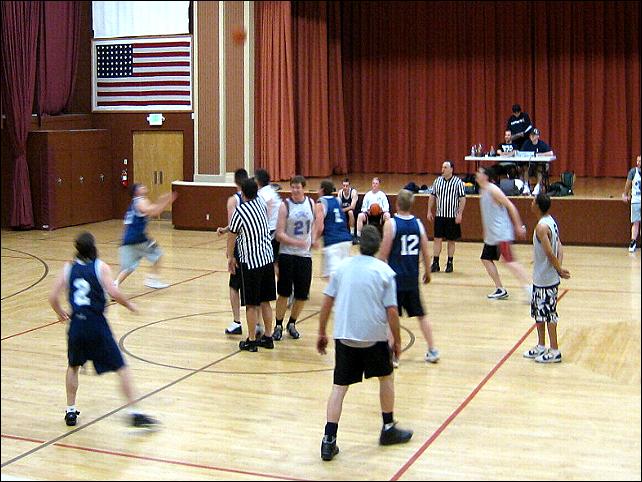 The ball's up and their off...and running!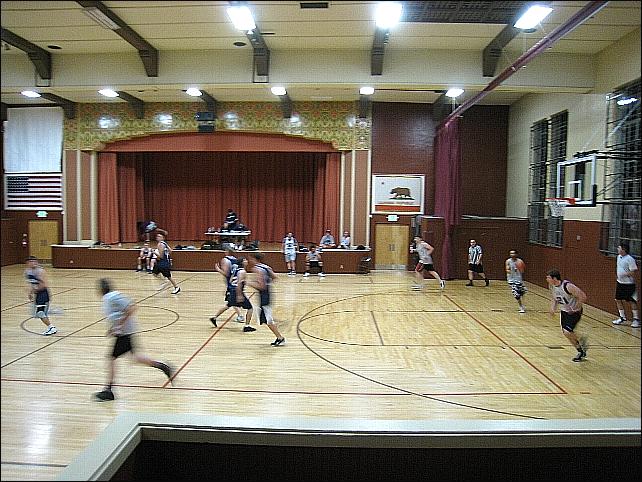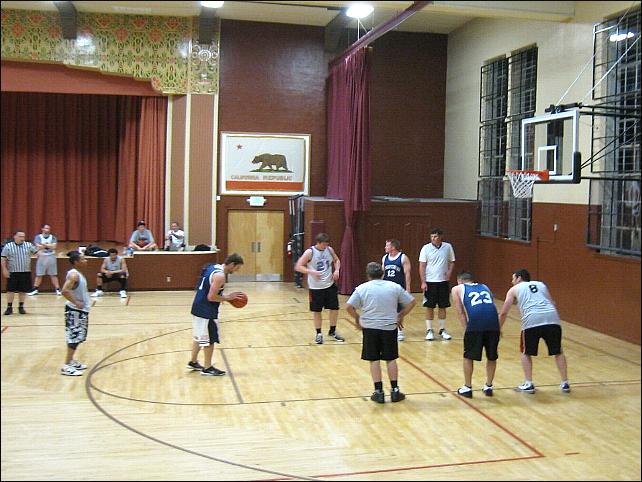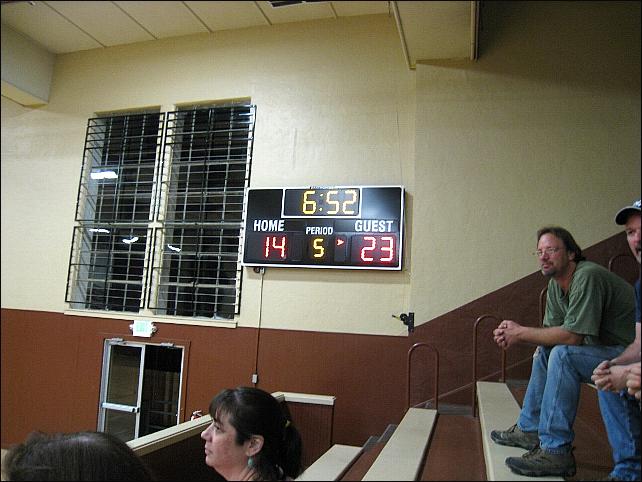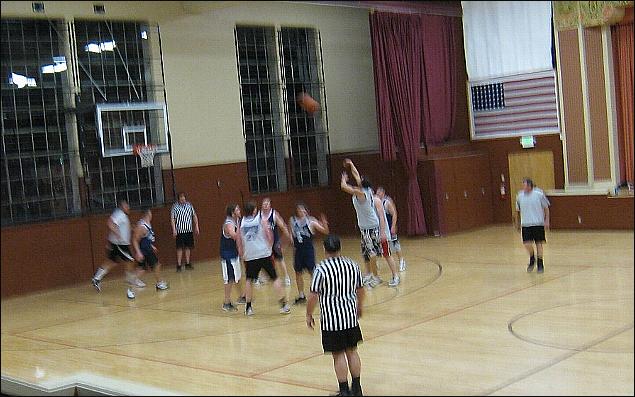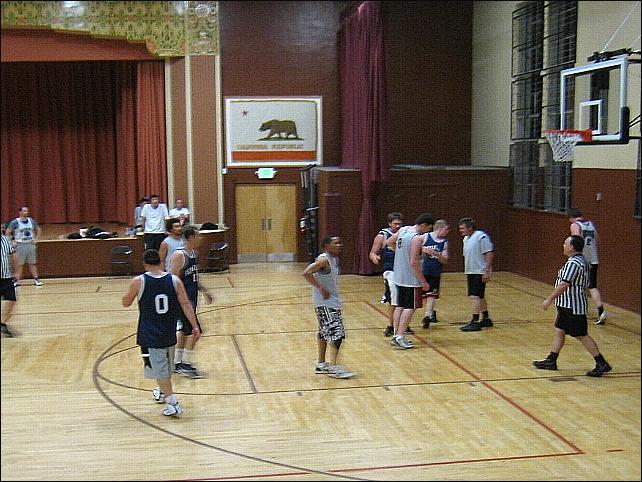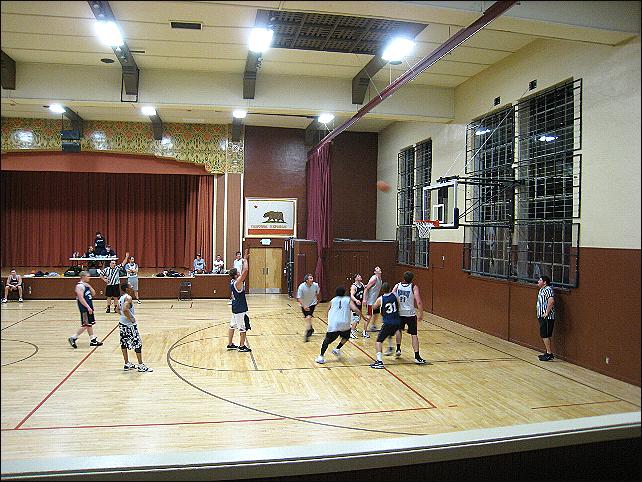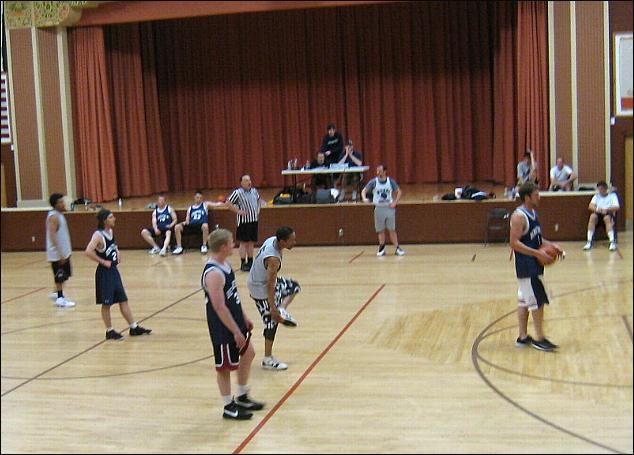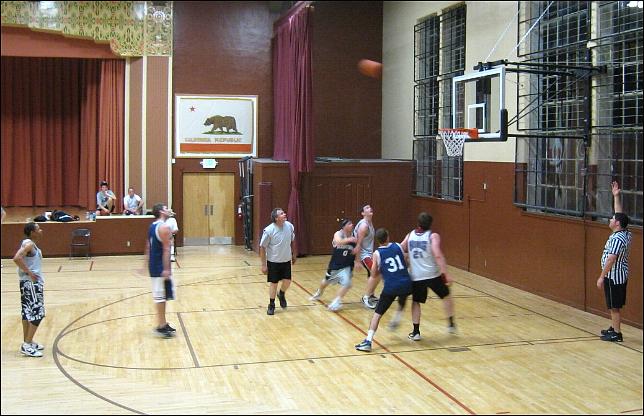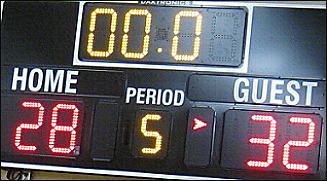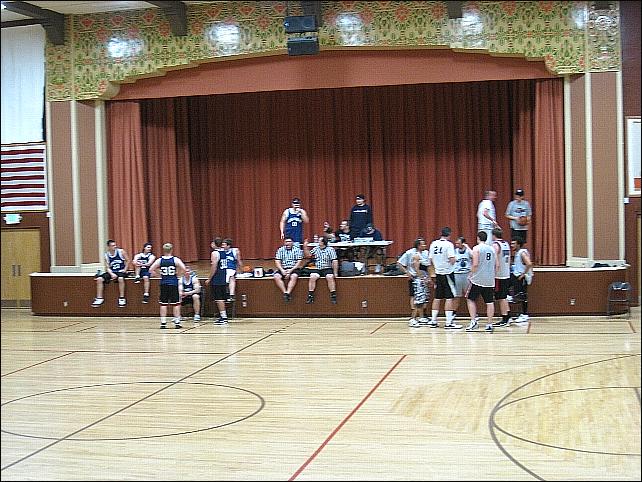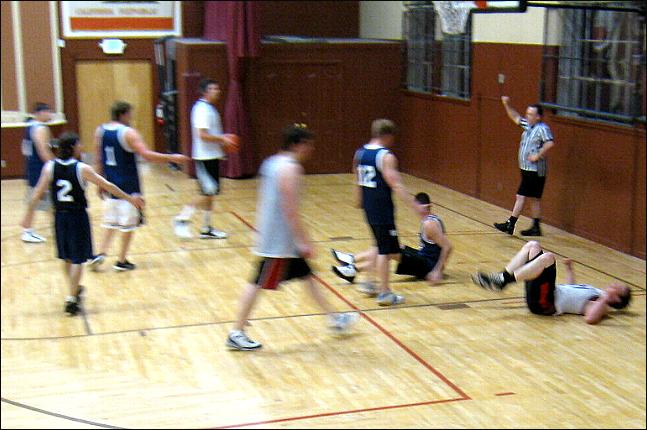 It gets a little rough sometimes.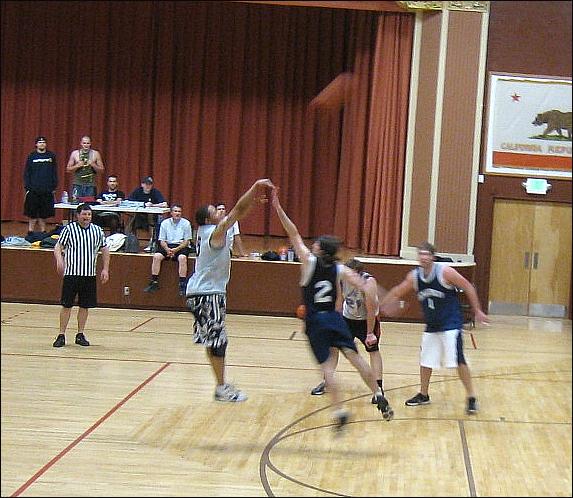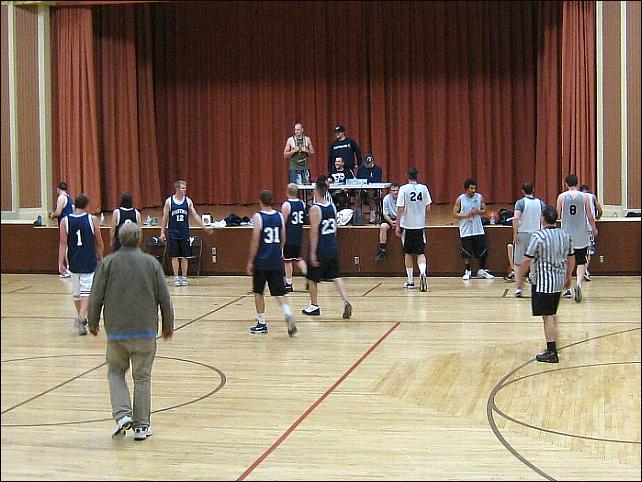 Time out for some strategy from coach DeMartini.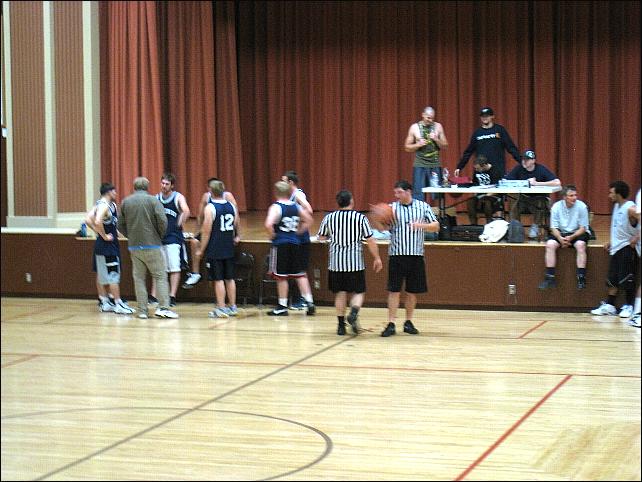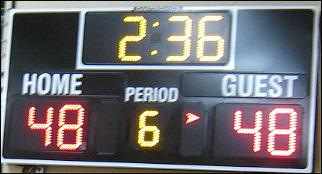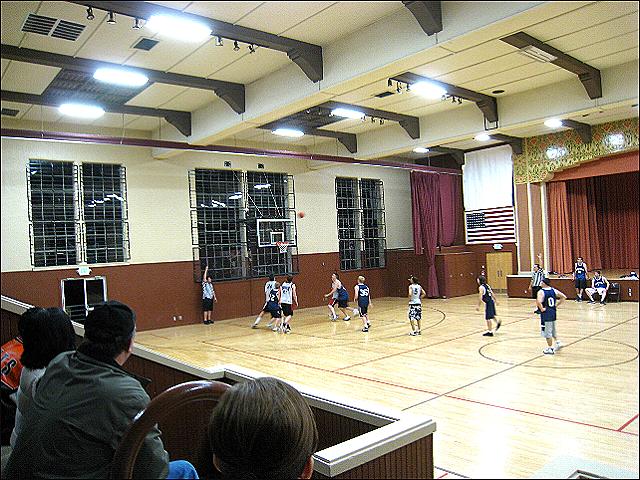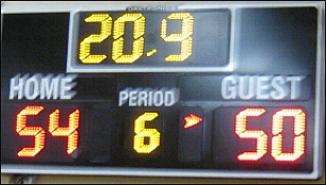 What's a game without it's fans and cheering section!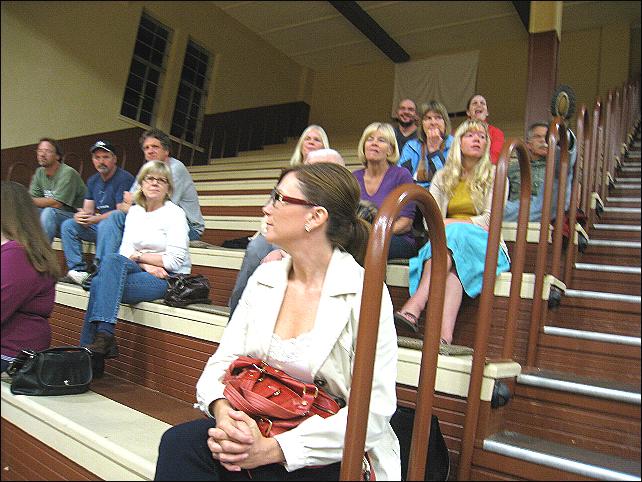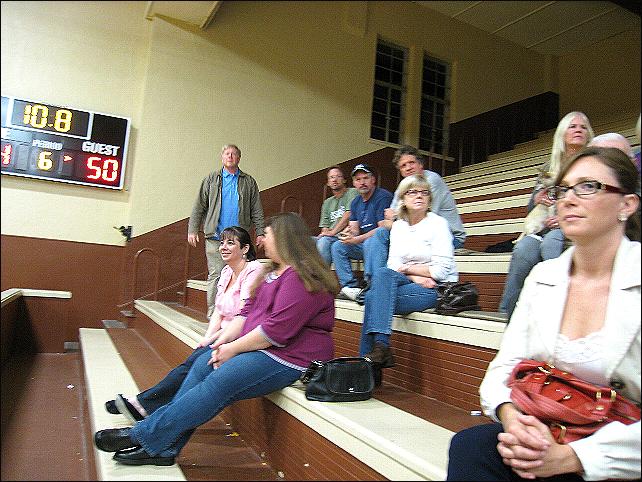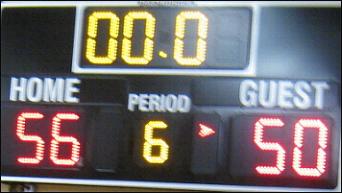 Papa Lee wins 56 to DeMartini's 50 points. Thanks guys, it was an exciting game!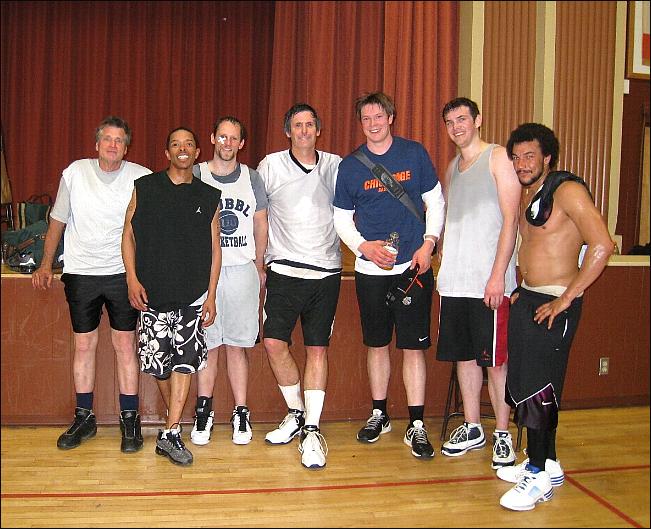 Papa Lee winning team players.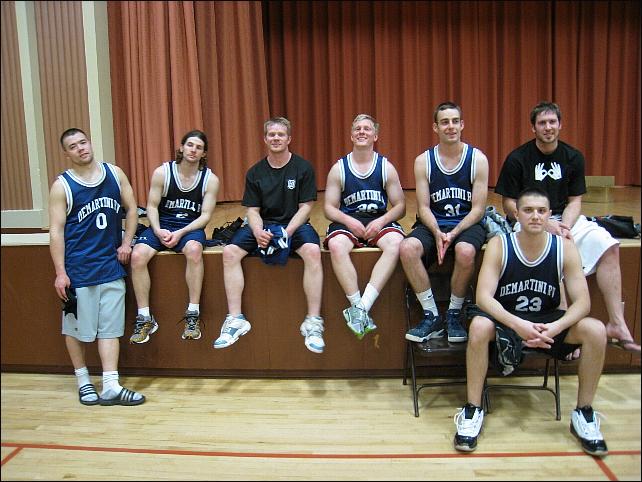 DeMartini RV players (L-R): Guy Greever, Joey Bratton, Timmy and Brent Demartini, Grant Kohler, Tony Parillo, and Chad Smith sitting in front.