Alleghany Reunion Picnic
(Saturday July 19, 2008)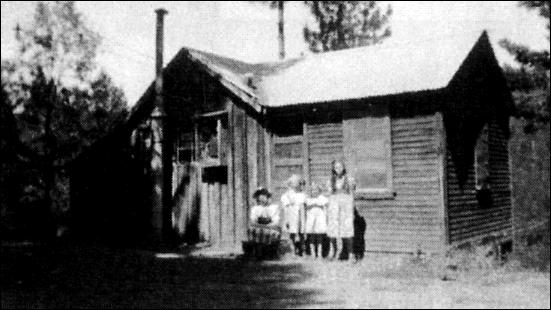 Our home overlooking the canyon when dad worked at the Sixteen to One Mine. From the left, our grandmother Grace, me, sisters Kathy and Virginia.
When we returned home from our travels, there was a message that we were invited to the Alleghany picnic. It sounded like something we wouldn't want to miss. We'd attended an Old Timers reunion years earlier, and anticipated that maybe some of our acquaintances we don't see very often might be there.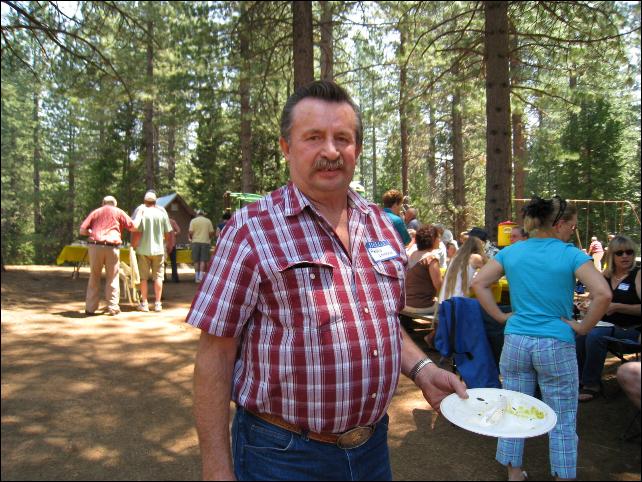 Sure enough...here's Fred. He's looking pretty good after his recovery from being thrown from his horse.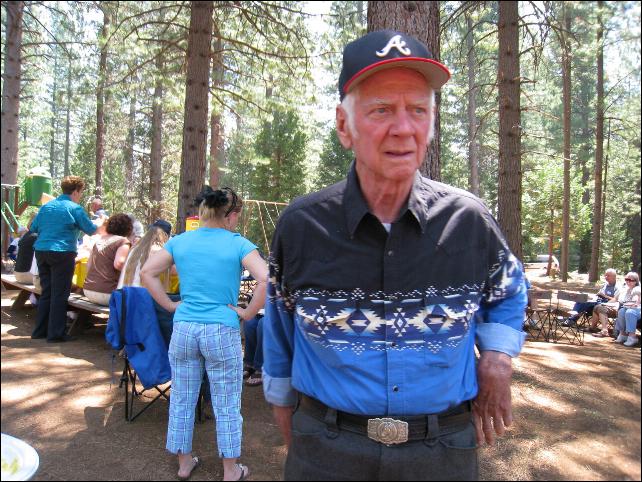 And it's so nice to see our old friend Bud. He wrote some of our family memoirs in his book "Whispers On The Winds." In the book sister Virginia remembered "There must have been about two dozen families who lived close to and in town. The biggest social event was a movie shown once a week in the school gymnasium downtown near a grocery store. Once all the ladies in Alleghany ordered dresses for their daughters from a traveling salesman. There were only two choices of dresses, and the salesman didn't carry the items with him. When it came time to go to the movie, all the little children took their seats in the front row. When we removed our jackets, we heard the roar of laughter, but didn't know why until we looked at each other. All of the girls were wearing the same style and color dress."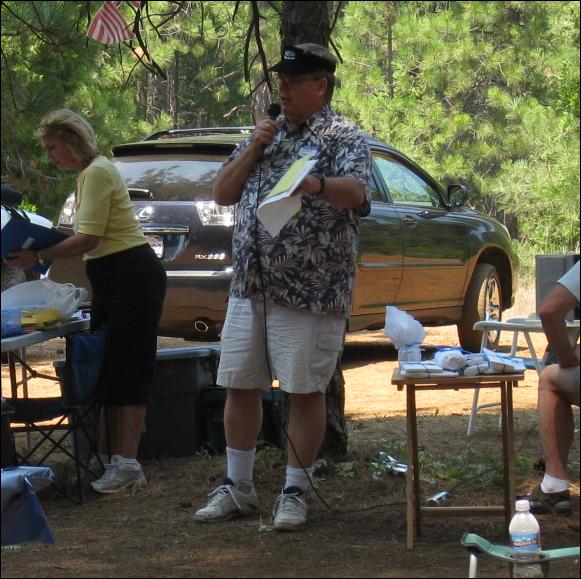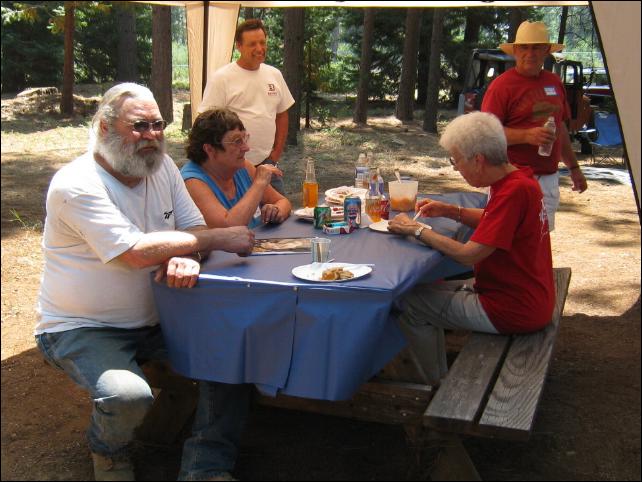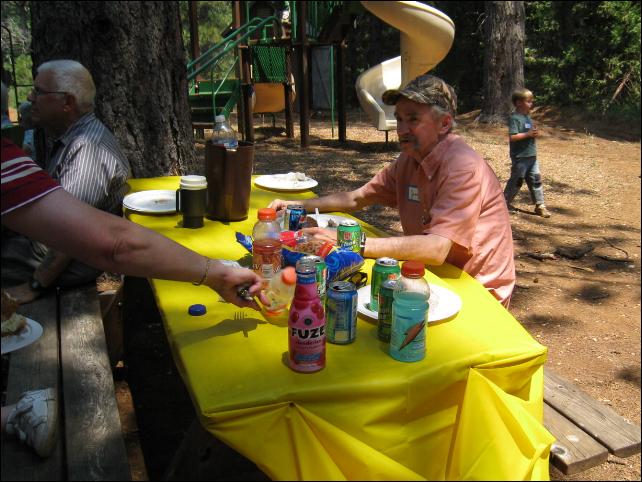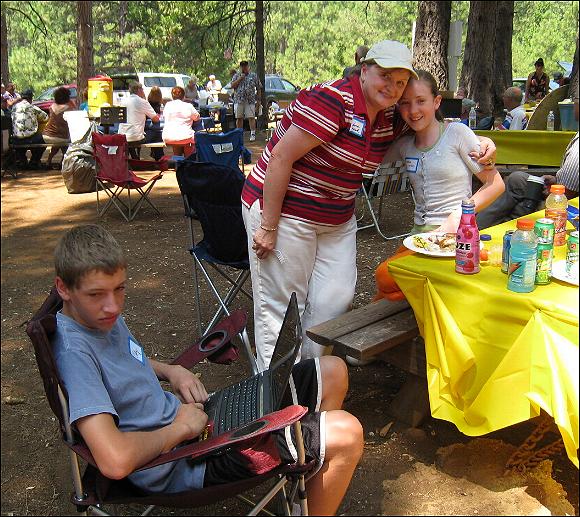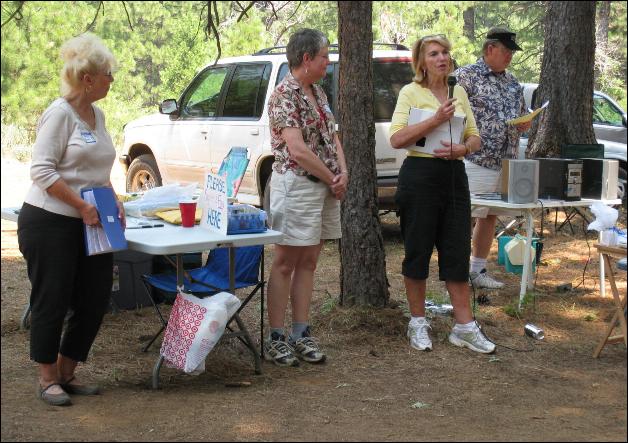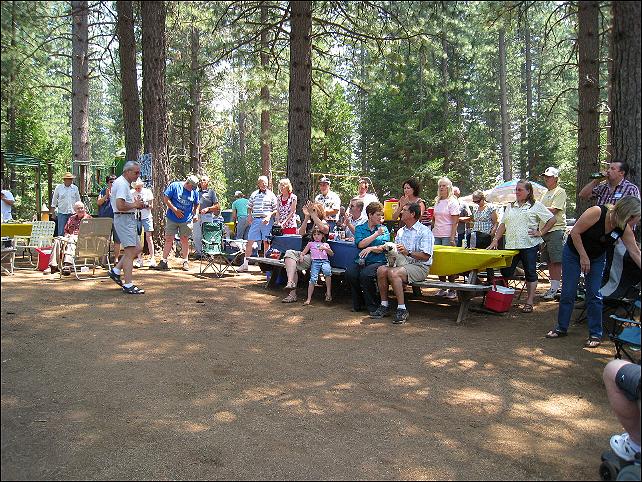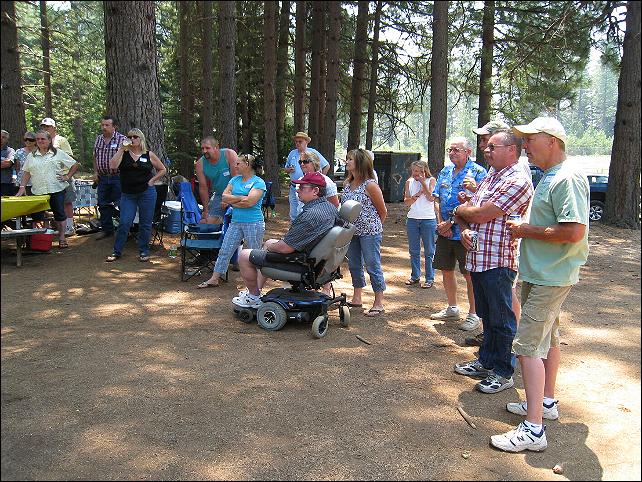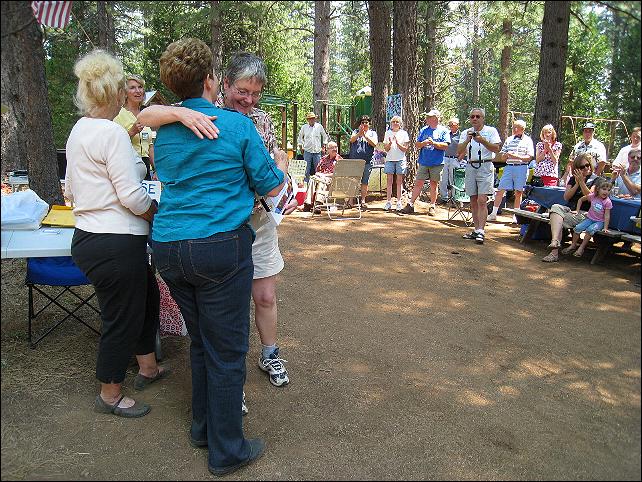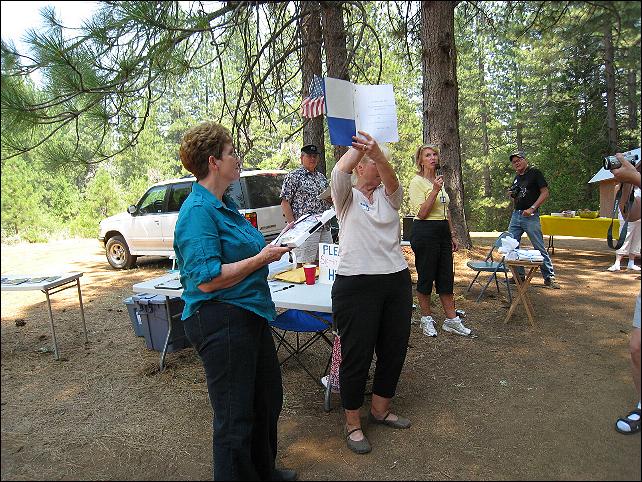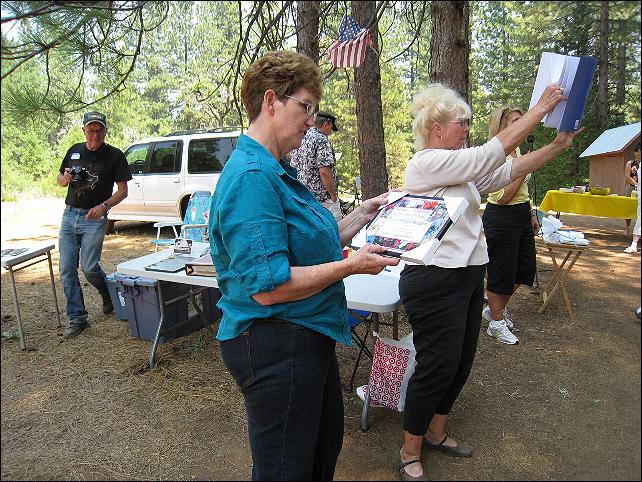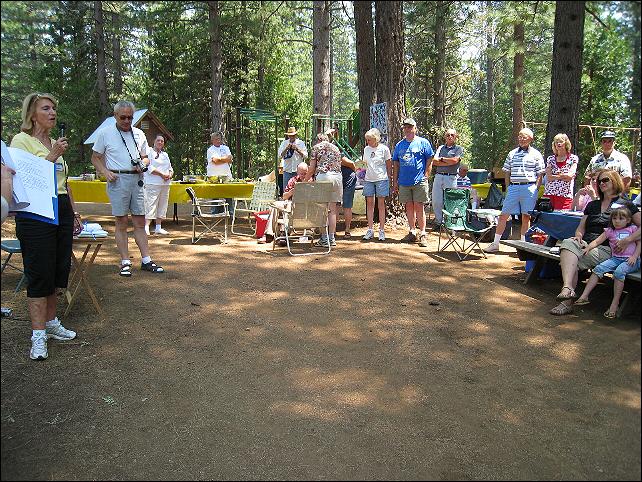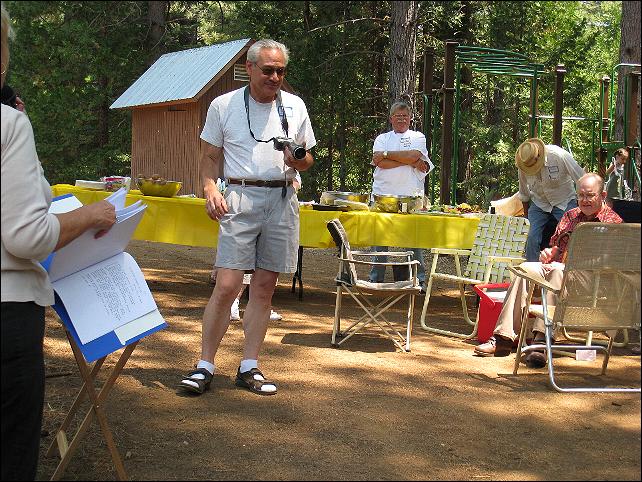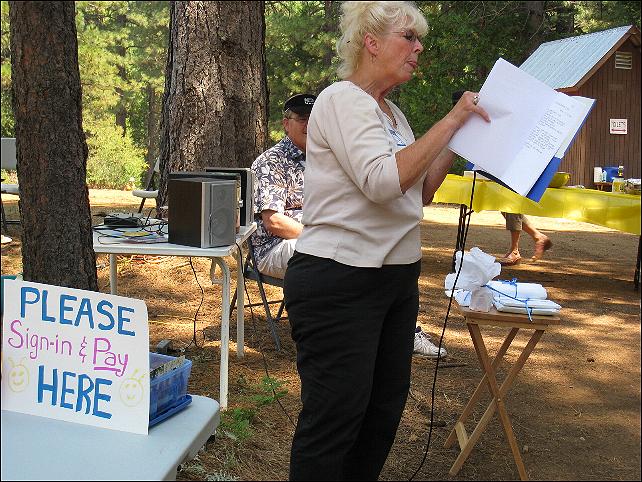 Benefit bids are on for this recipe book....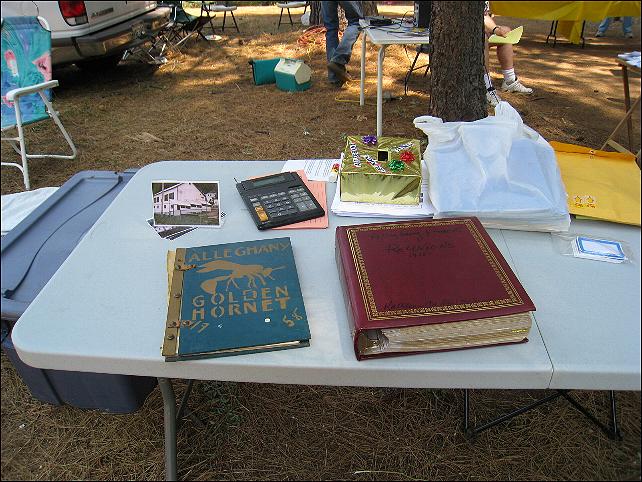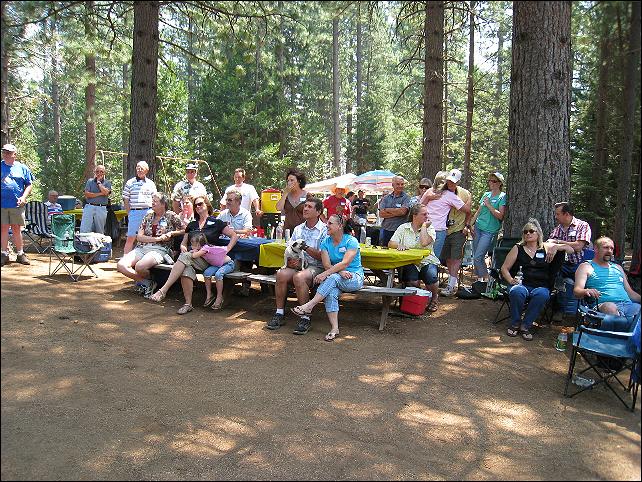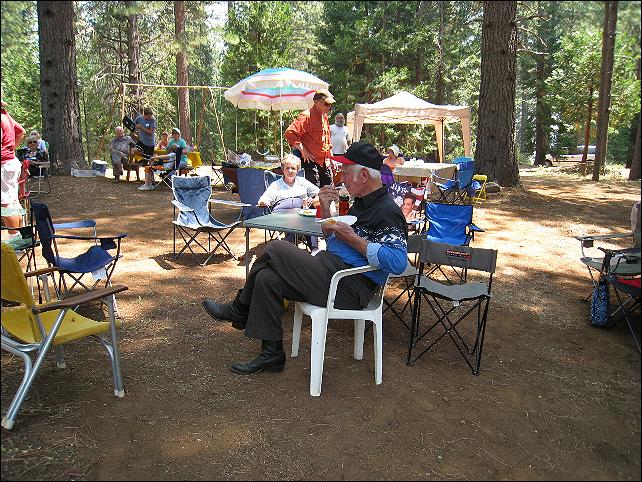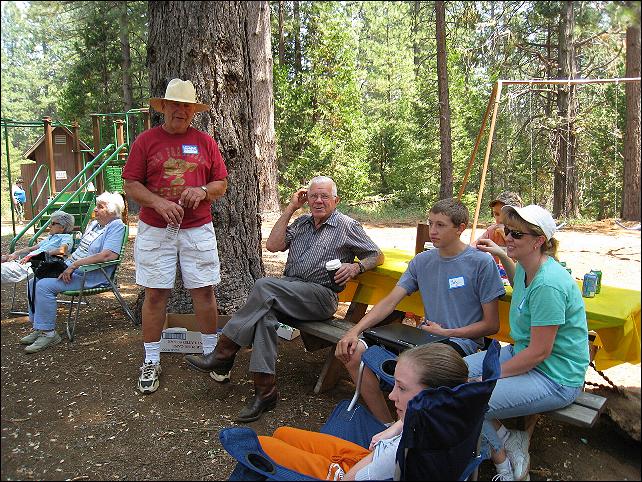 Dick Eacobacci and Mel catching up.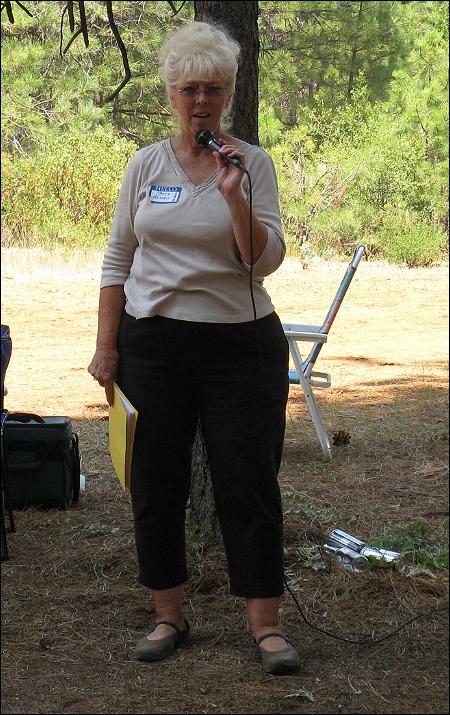 What a great sense of humor she has...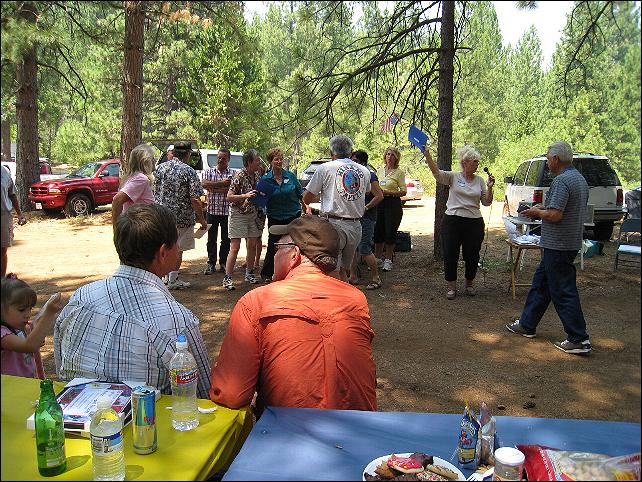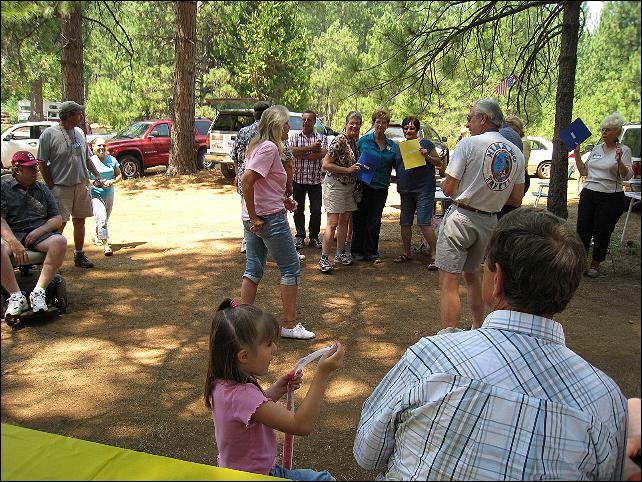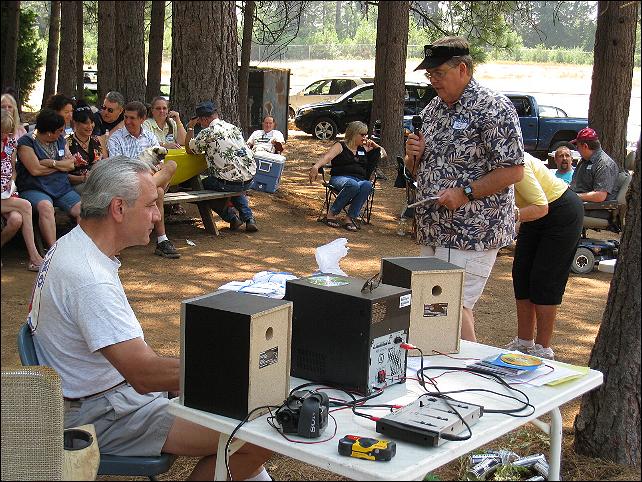 It's time to play "Name That Song"... and the artist singing it.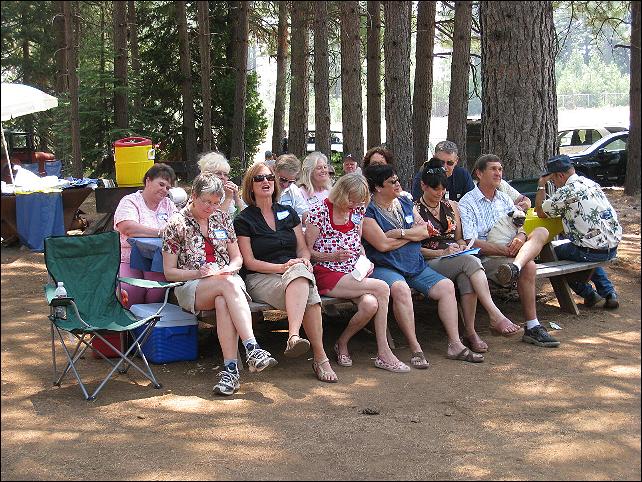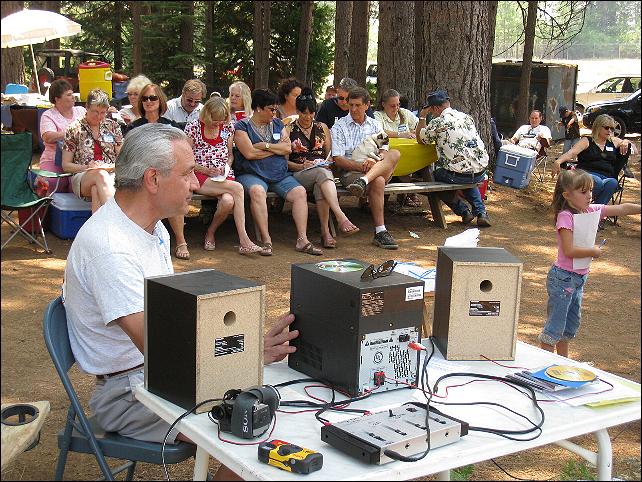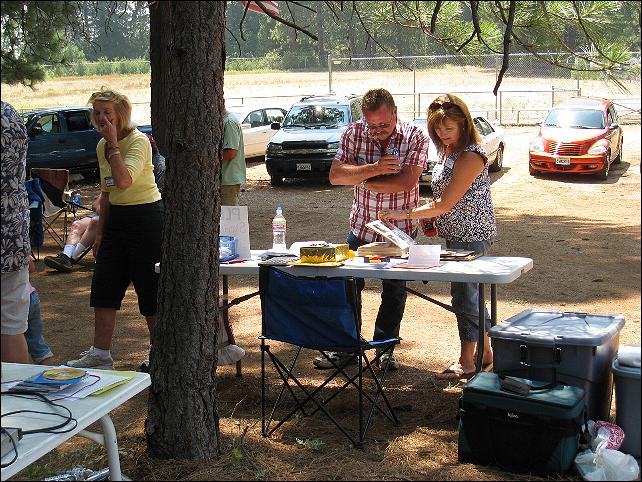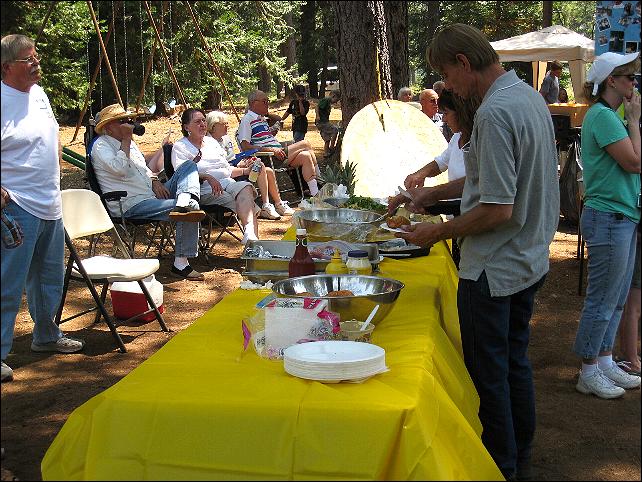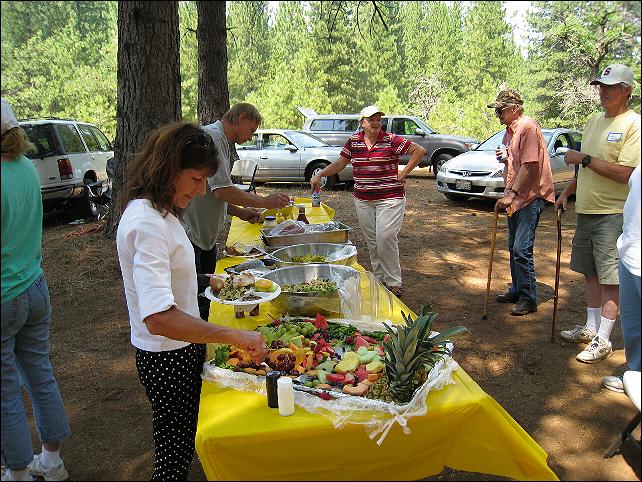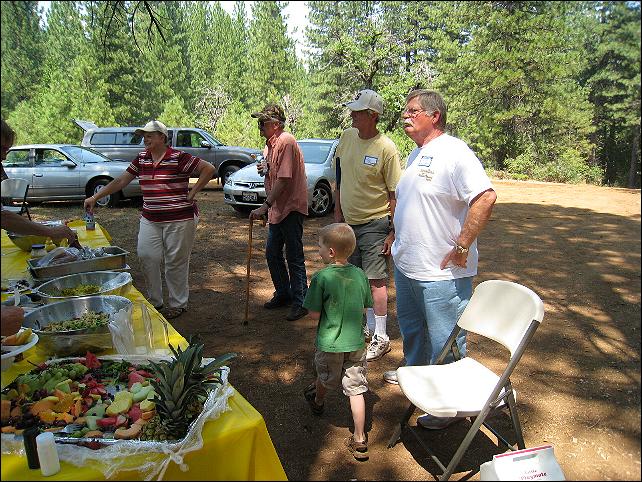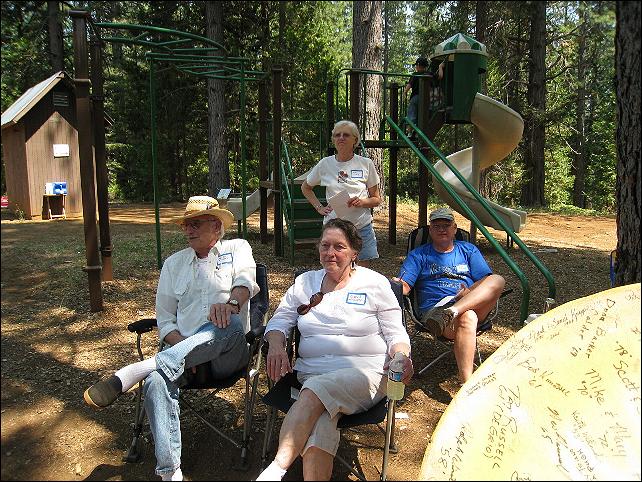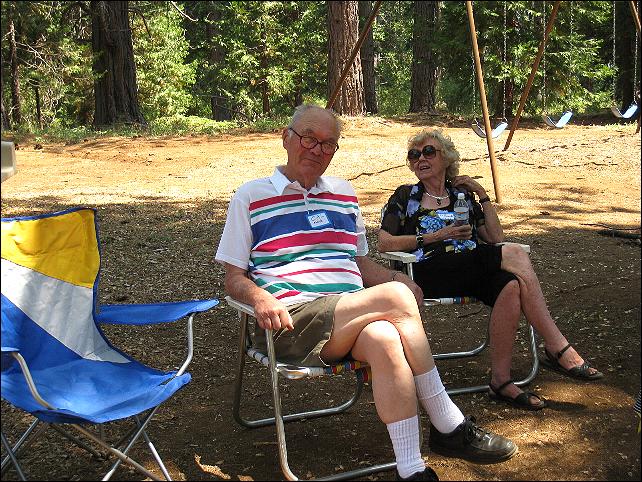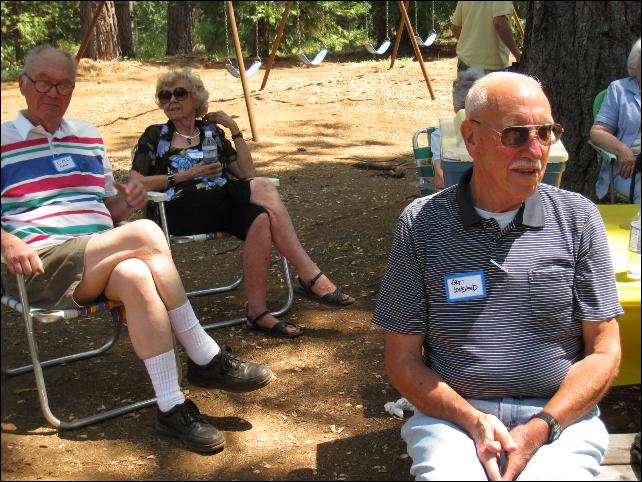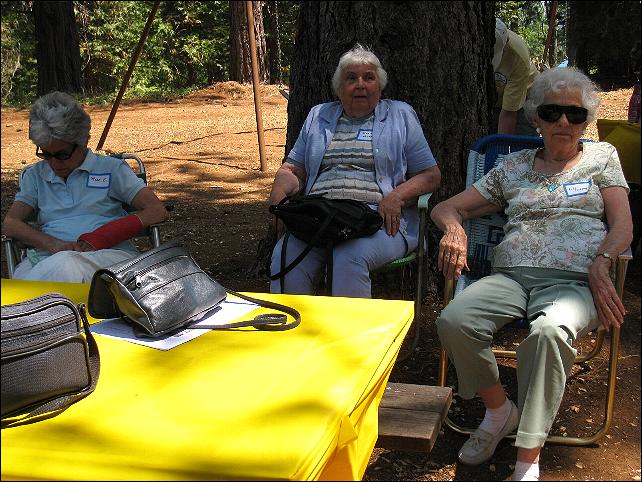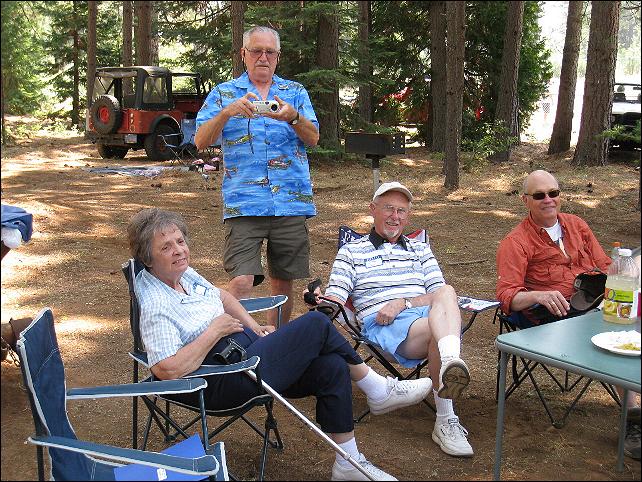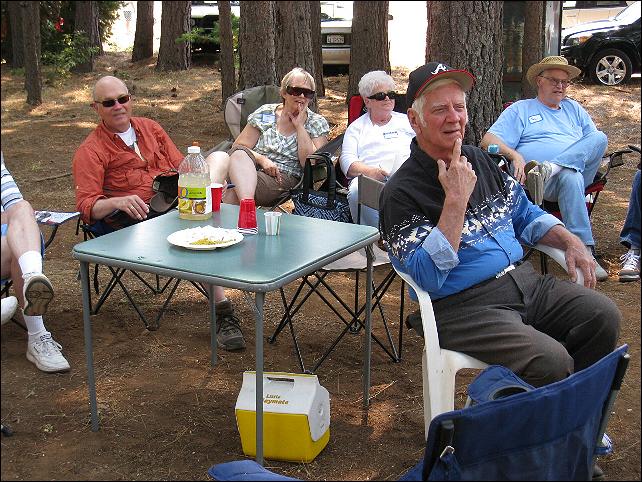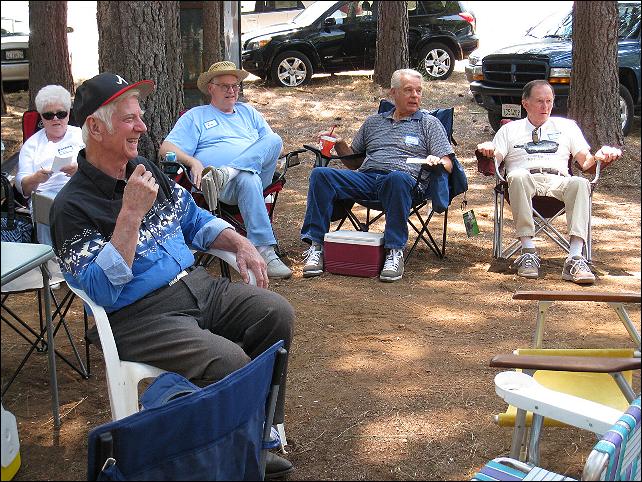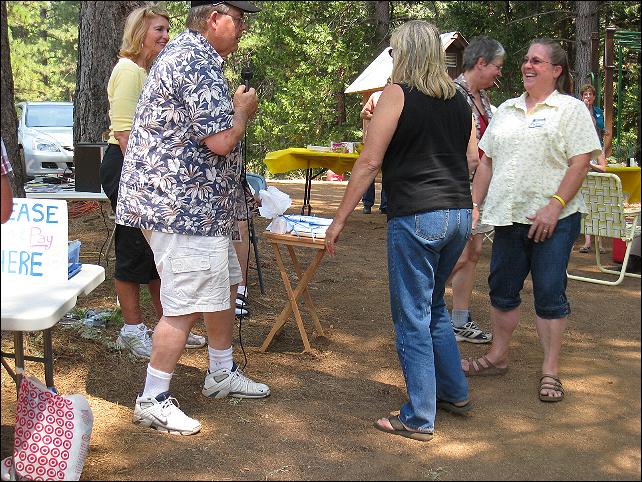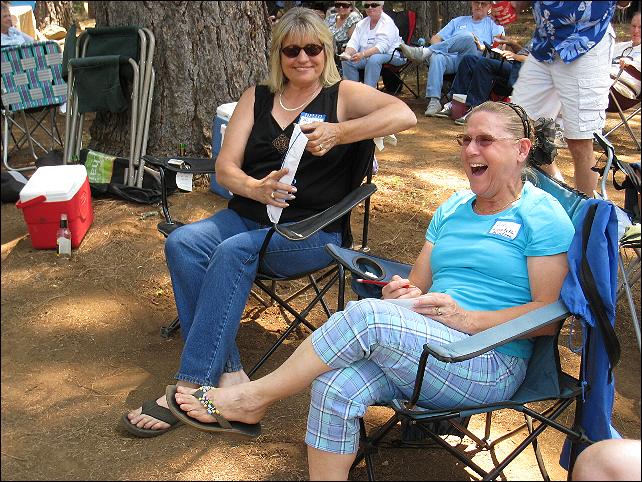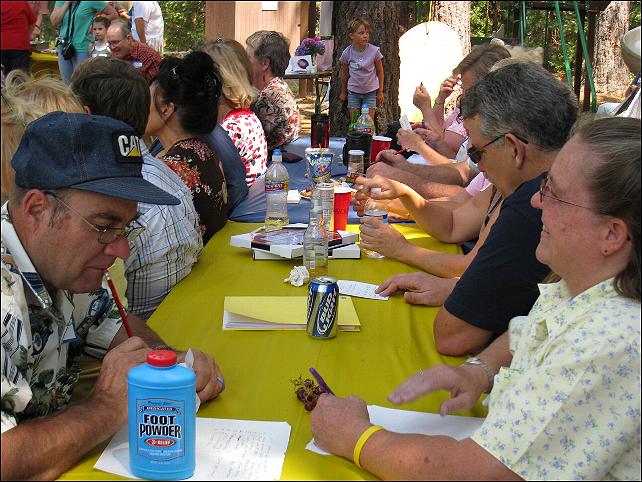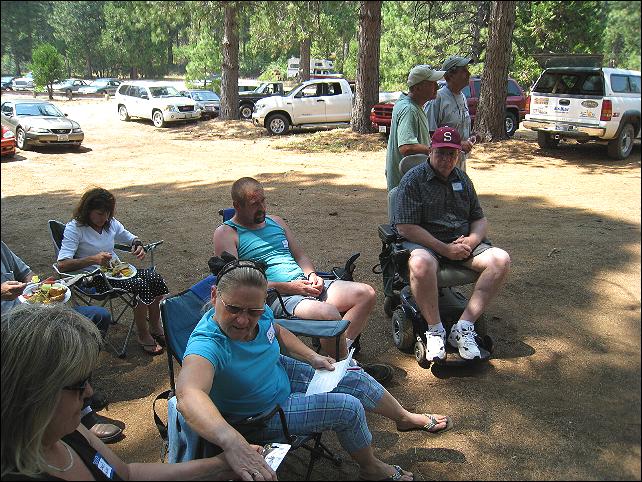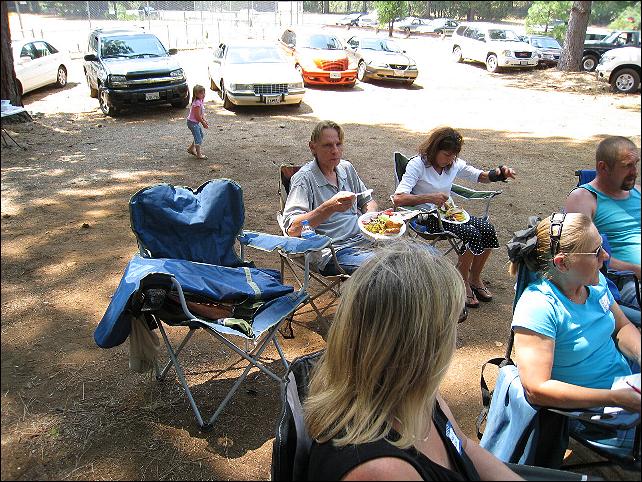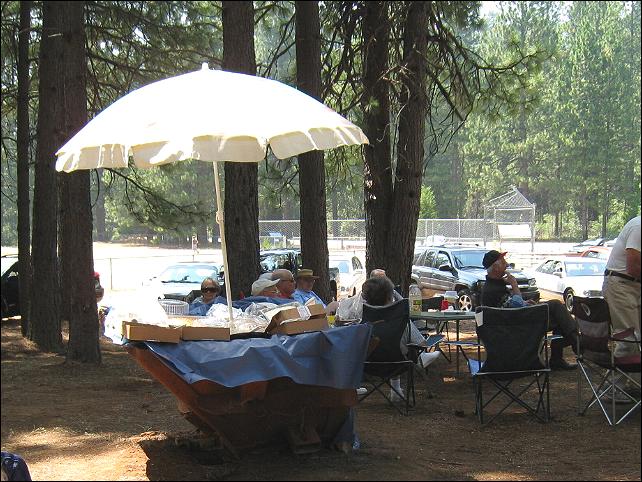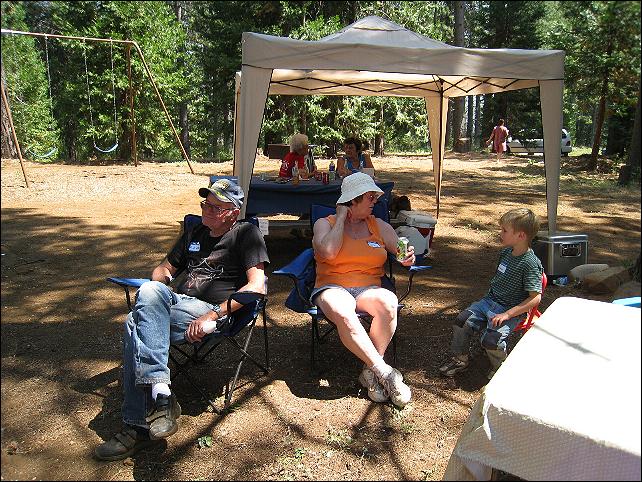 It's been a special afternoon with old and new acquaintances. Time to head for home and get some rest. I'll be adding more to this later.
Before long we're back to Nevada City....and the old town's looking good.