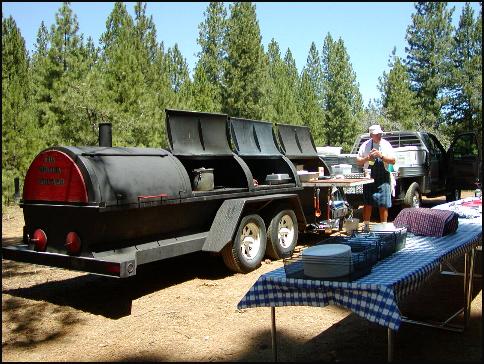 Old Timers Reunion
(Saturday July 7, 2002)
e decided to attend the annual old timers reunion for people who lived in Alleghany, Forest, Pike and other little towns that used to exist in this area. Since I started school in Alleghany, Bud Buczkowske mentioned that we might enjoy going. That was the first time we became aware of the event. I made a lunch for us (because we hadn't made reservations for the caterer). As it turned out, Katherine McGuire (no relation) who co-ordinates the affair, always orders ten extra dinners...so we decided the tri-tip dinner would be better. Naturally I took my camera, and taking pictures was a nice way of getting acquainted with people. Some felt the event was fading away until Bud breathed new life into it by writing his pictorial histories.


Katherine (DeGrio) McGuire and Wayne Brooks.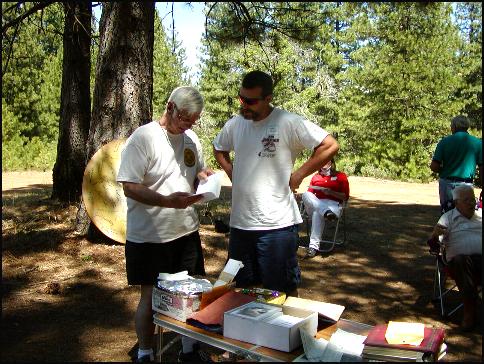 Bud brought his books.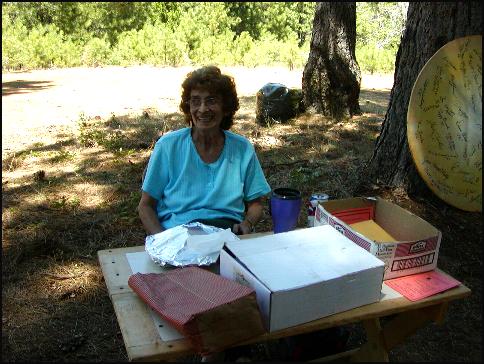 ...And wife Joe-Ann came after taking her gourmet jams and jellies to the Growers Market.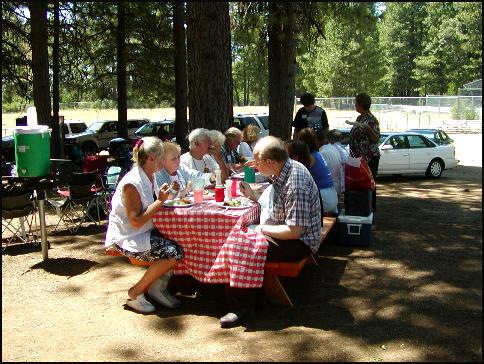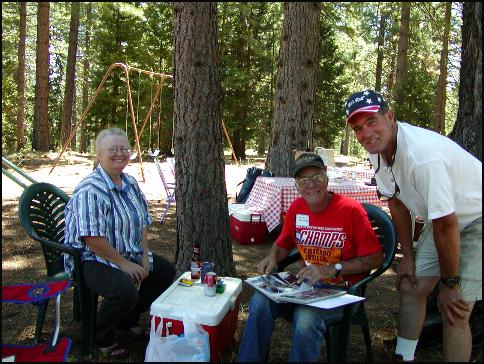 Mr. and Mrs. Rich Brooks.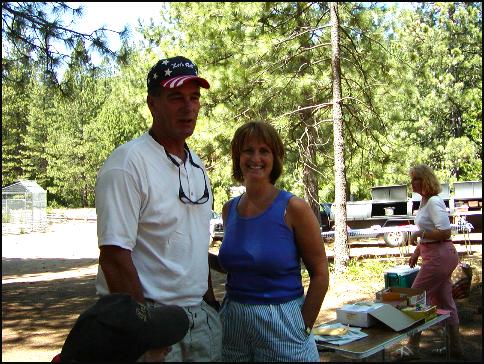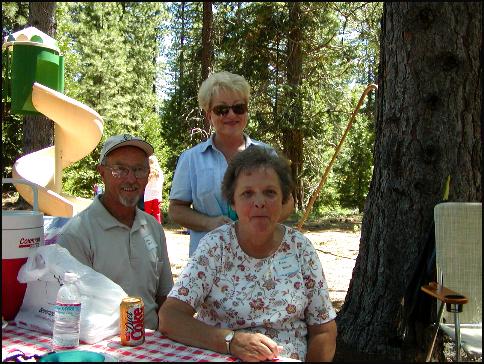 Kathy (Hansen) Hart.
Ray Jarrak and daughter.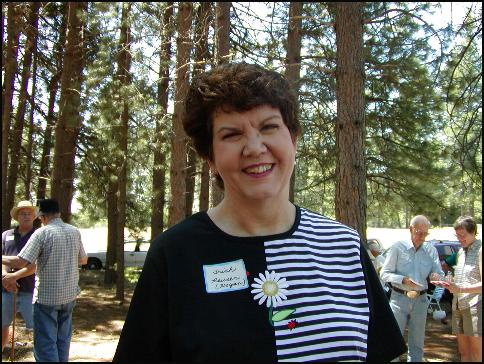 Trish (Hogan) Reuser.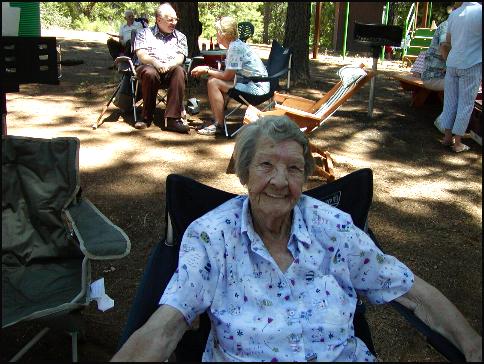 Retired school teacher Mrs. Hogan is 89 years young. I had a teacher by that name in Nevada City Elementary school.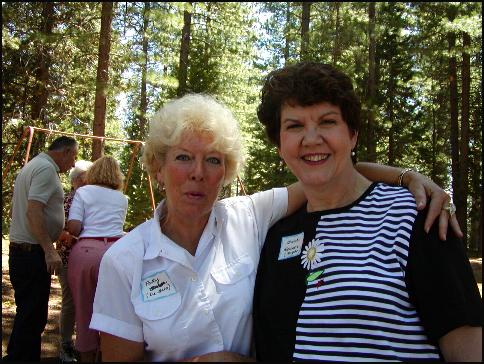 Patty (DeGrio) Russell and Trish.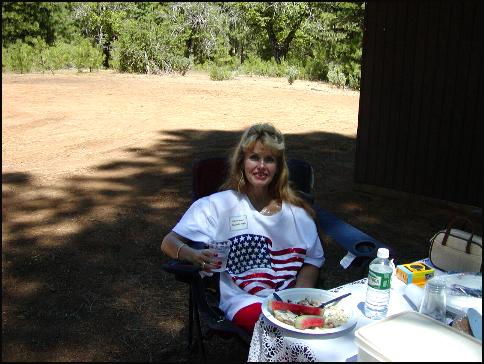 Deanna Middaugh.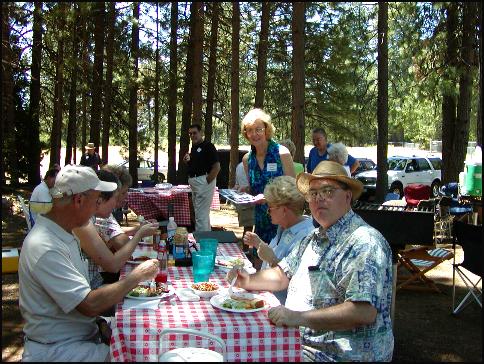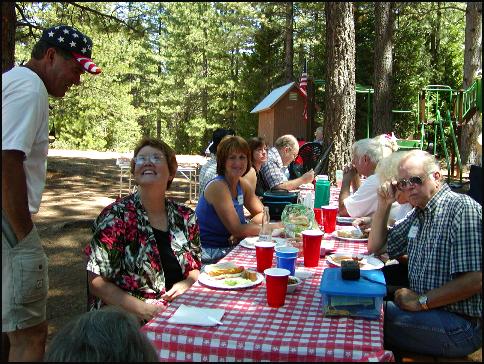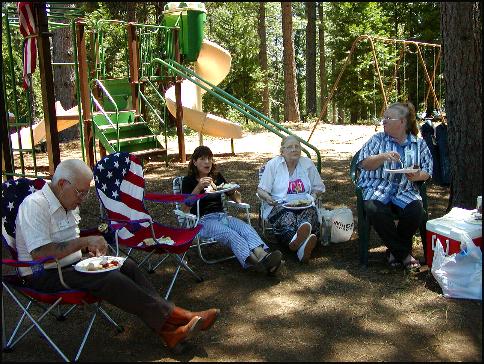 Noreen (2nd from right) was two years ahead of me in school.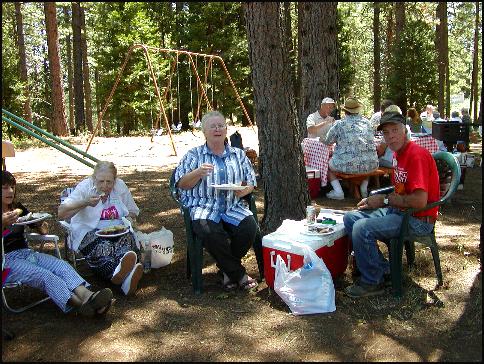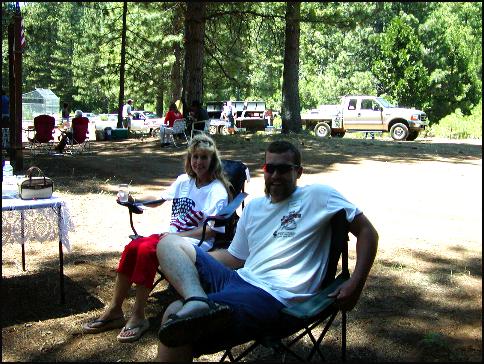 Tedd Sapp and his mother Deanna.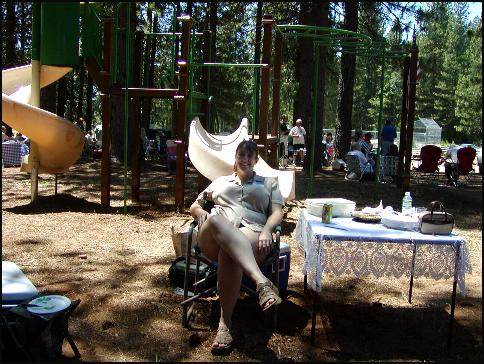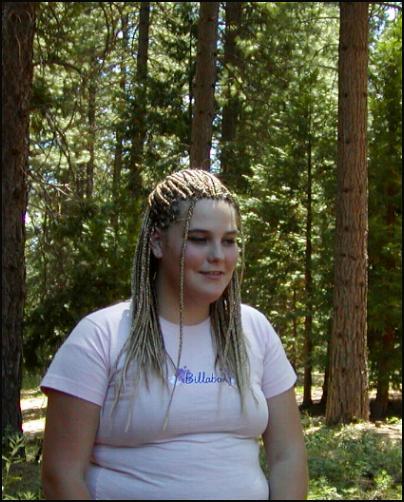 Gold braids.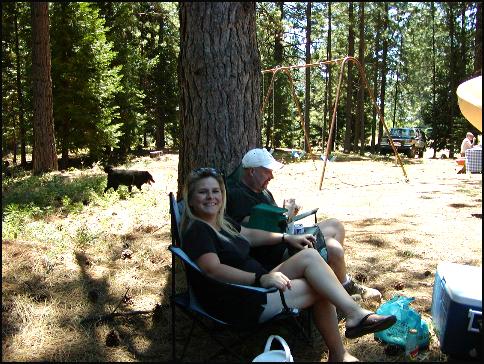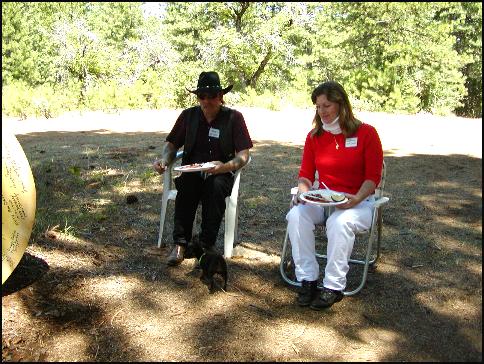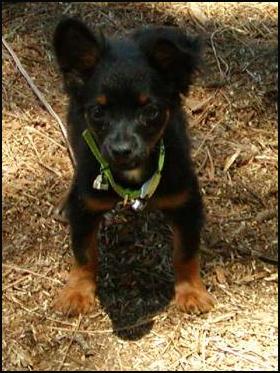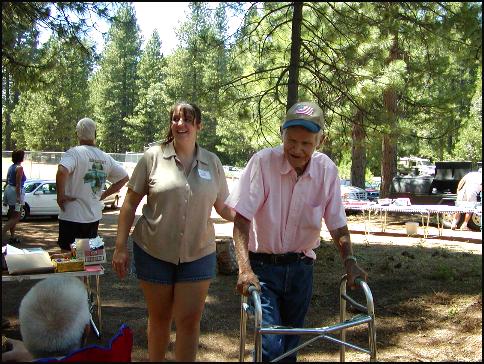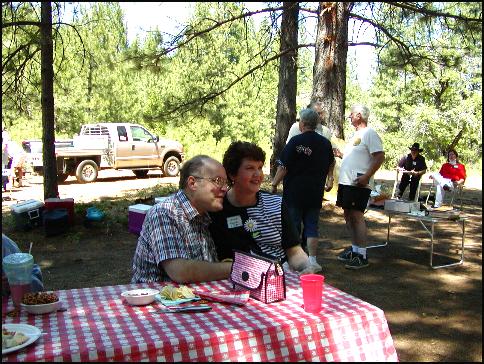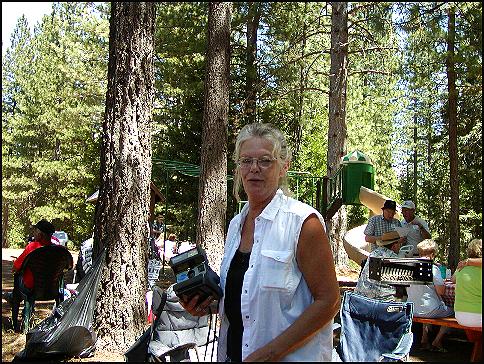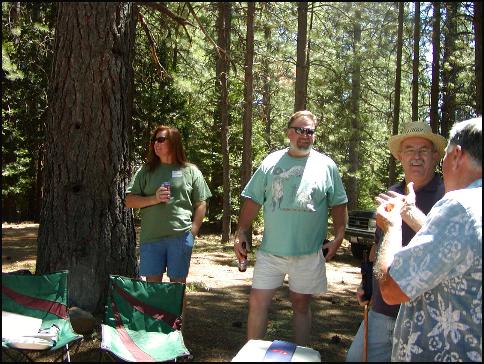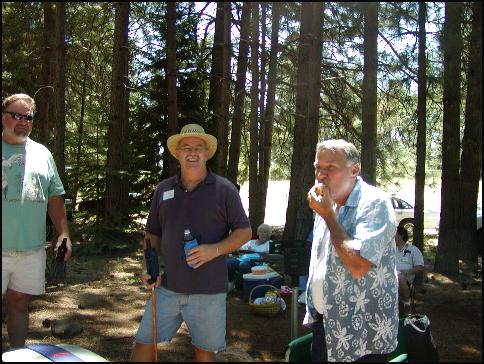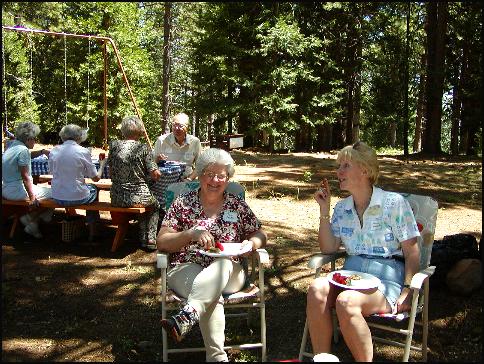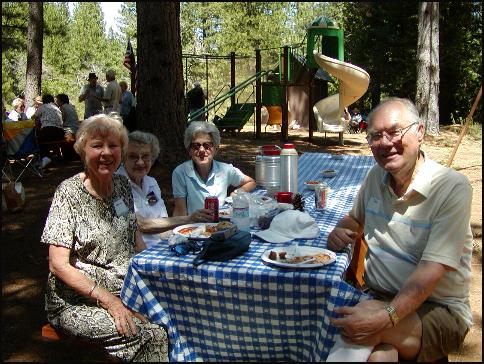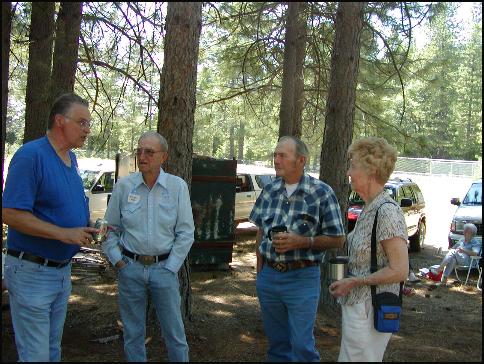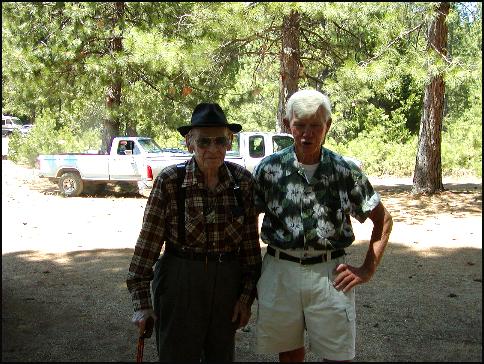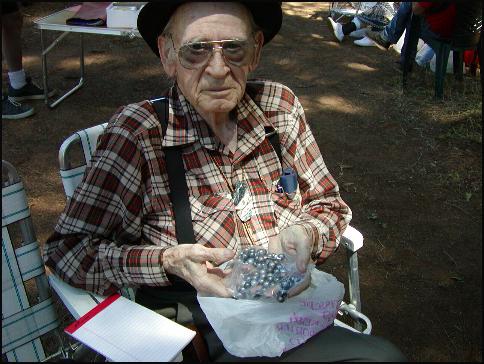 A bag full of black pearls.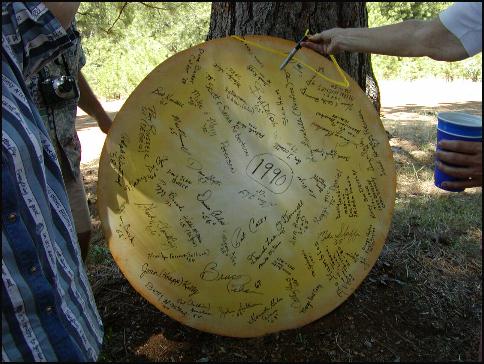 Signatures of old time graduates.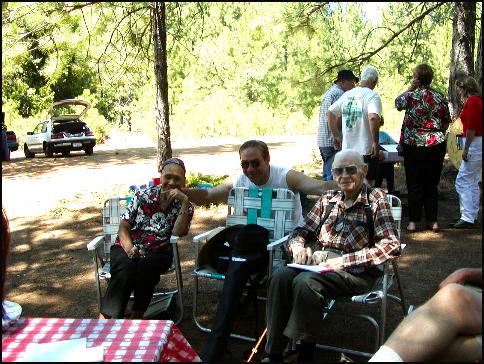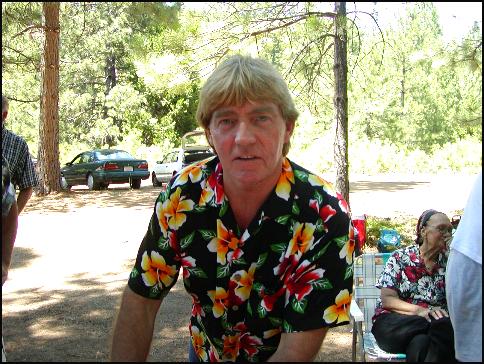 Thought his accent was Australian, but it's Scot/English. Late in the afternoon, Katherine McGuire suggested that we go to nearby Alleghany and say "hi" to Caree and Mark Loving who are remodeling Casey's Place into a bar and full restaurant. Bud wasn't going, but wanted us to see what he did to his house with the lumber he purchased from us....Before long we were on our way to Alleghany.


Nice job Bud.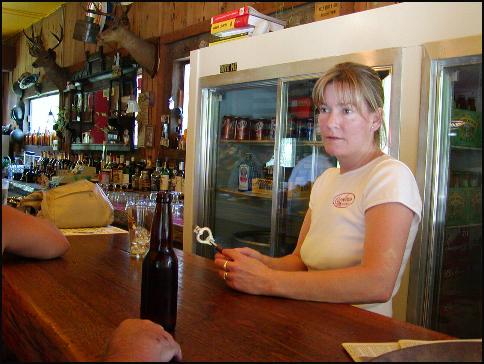 We finally met Caree (Irma and Bruce's daughter) who's partly responsible for our meeting Bud and Joe-Ann and our being in his book. The rustic bar was very nice. The bowls of peanuts with shells tossed on the floor prompted the Englishman to comment that you didn't do that in his country. He bought us a drink and we did likewise.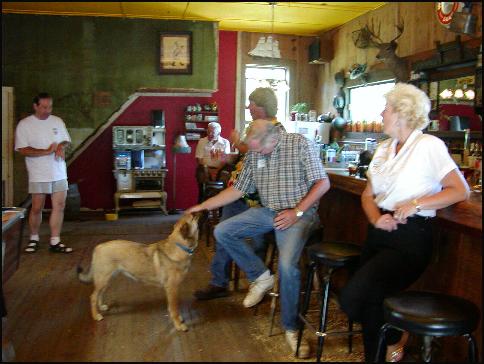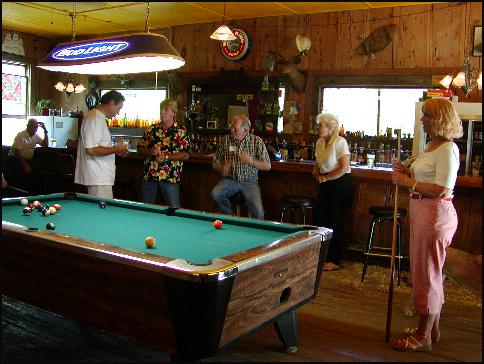 Nice ending for a perfect Saturday. We said goodbye and left.