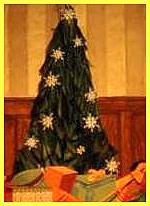 It's Christmas at the Stahlbaum home. There's a huge tree, and many guests arrive to celebrate with the family. Clara's godfather (Herr Drosselmeyer) makes magical toys. He entertains the guests with two life-sized dolls that dance around the room. Then he passes gifts out to the children, and gives Clara a very special gift of a nutcracker.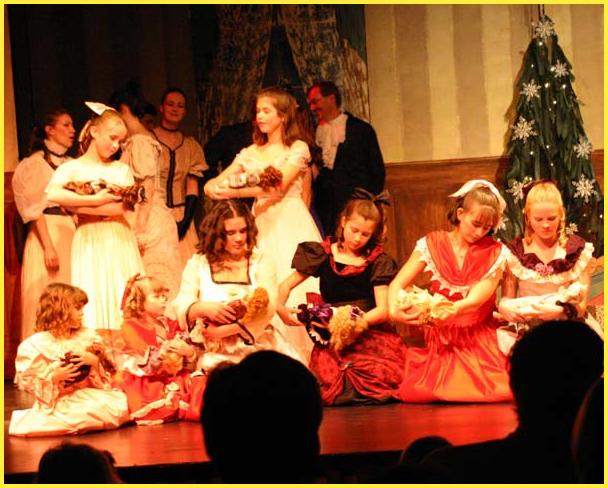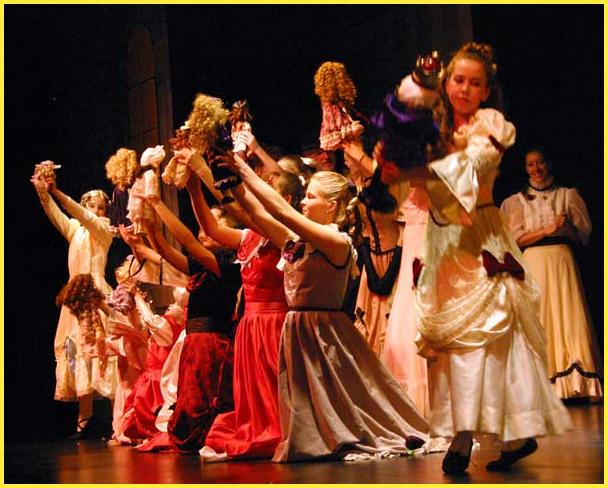 (Katie has a doll!)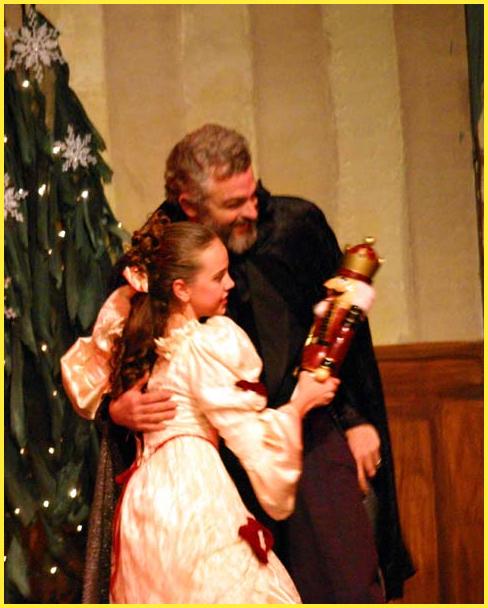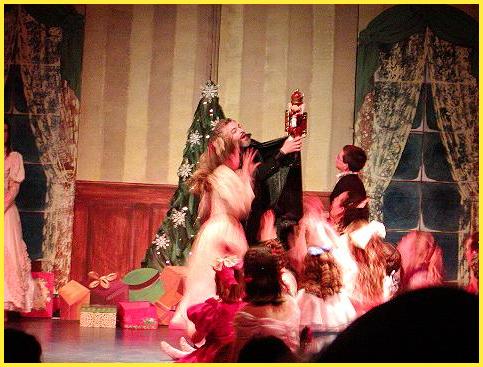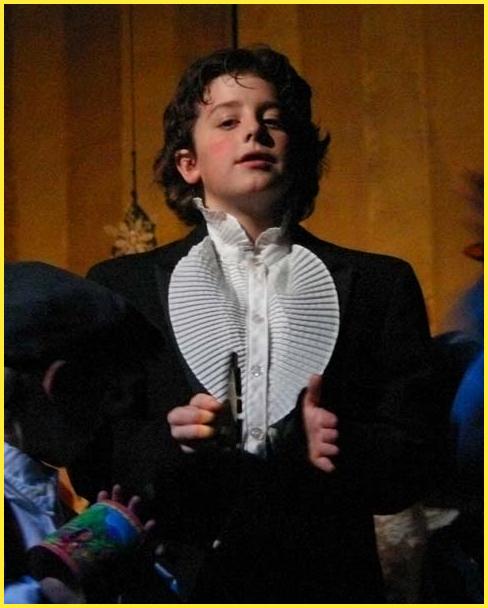 Her brother, Fritz, is jealous, and grabs the nutcracker and it gets broken. Clara is very upset, so Herr Drosselmeyer repairs the doll before handing it back to her.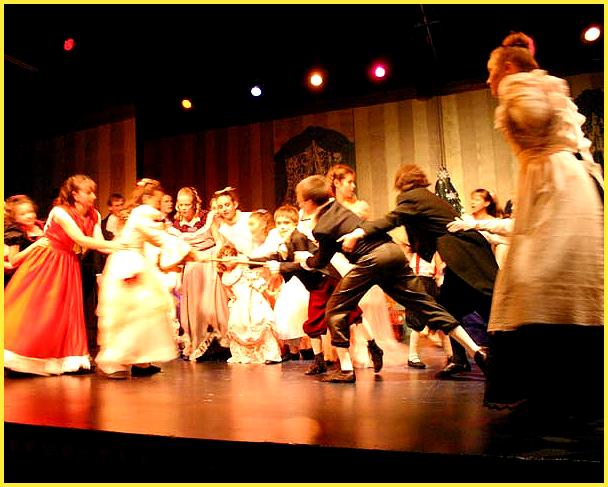 After the guests depart, Clara sadly puts the damaged Nutcracker to rest, and all go to bed leaving the house silent.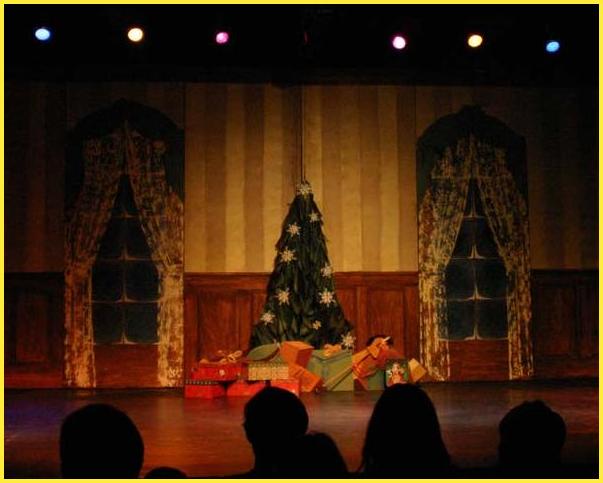 Around midnight, Clara goes downstairs to get her Nutcracker from under the tree. She falls asleep there, and is transported into Christmas fantasy. All at once she sees and hears mice stirring, the Christmas tree grows, the toys come alive and ....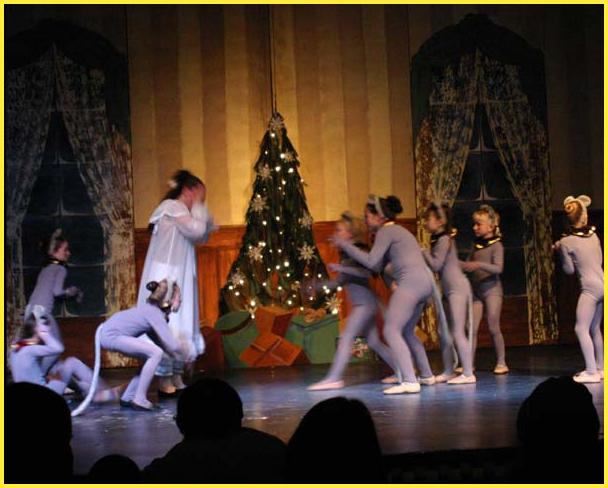 ...The vicious Mouse King enters.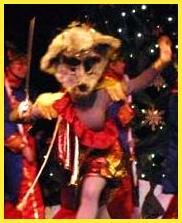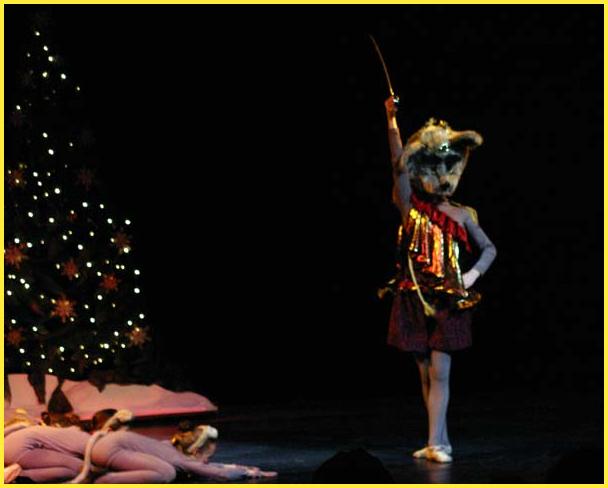 Where upon, all his subjects bow and join him to attack the toys. The Nutcracker has grown to the size of a human, and urges the toys to fight back.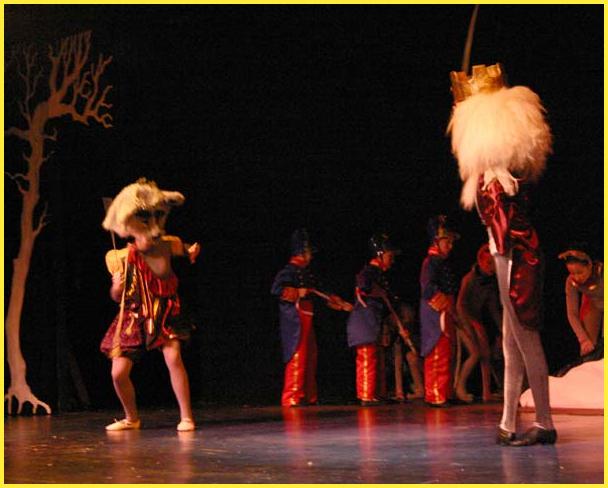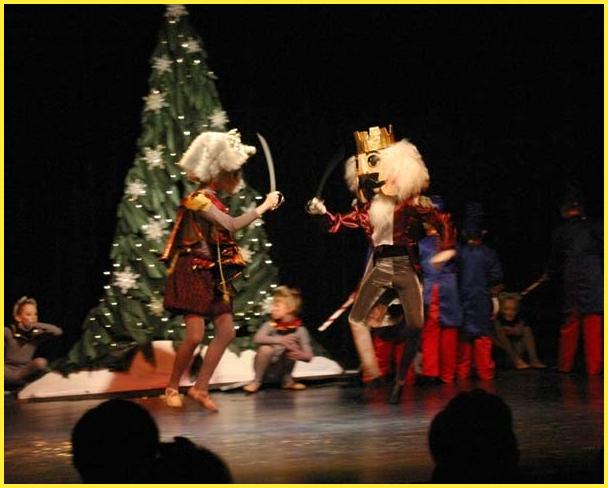 The Nutcracker valiantly tries to defend young Clara, but is struck down in battle. Instead, Clara saves him by angrily throwing her shoe at the Mouse King and defeating him.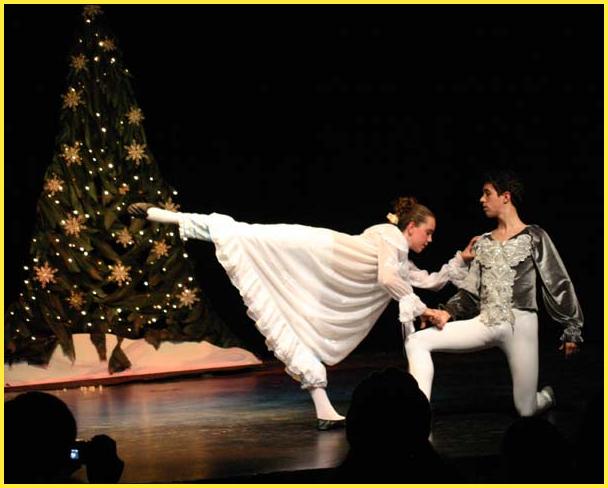 With the bad Mouse King out of the way, Clara runs to the Nutcracker and kisses him. He becomes a handsome prince who crowns Clara and dances away with her to the enchanted kingdom. Snowflakes waltz, and they see many wonders as they travel further into the Kingdom of the Sweets. The Sugar Plum Fairy rewards Clara's heroism with a festival in the Magic Castle.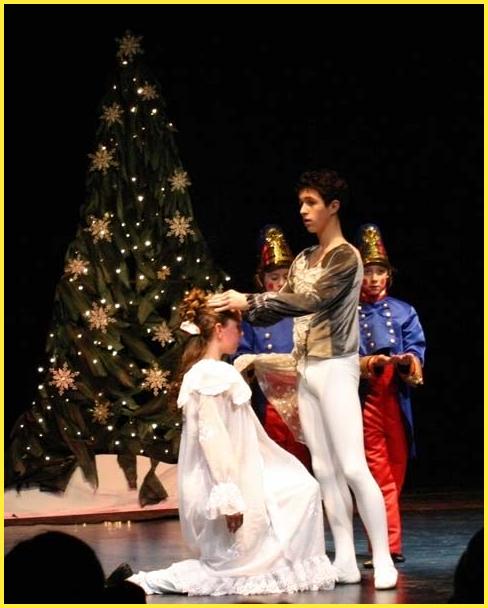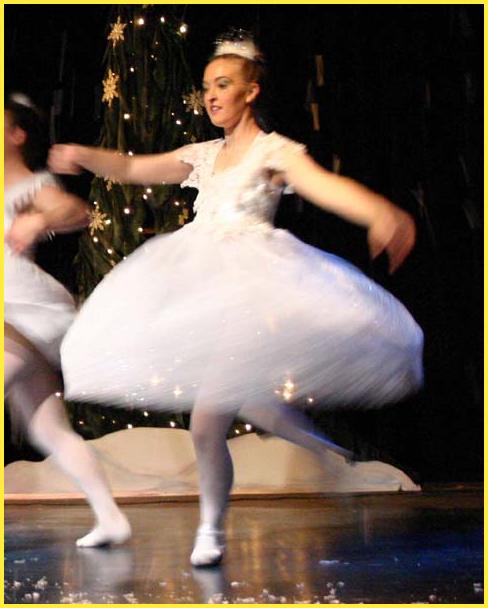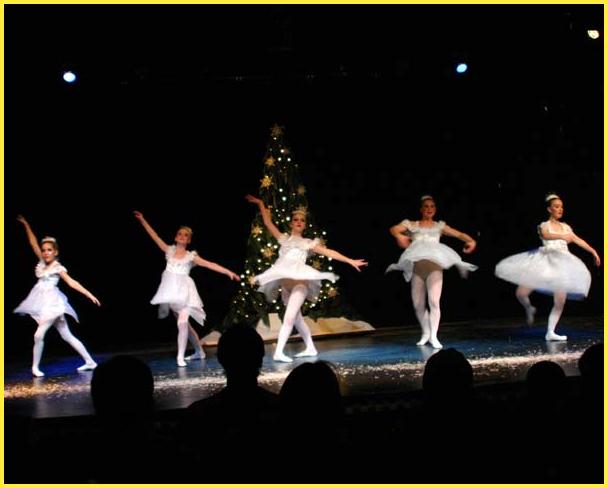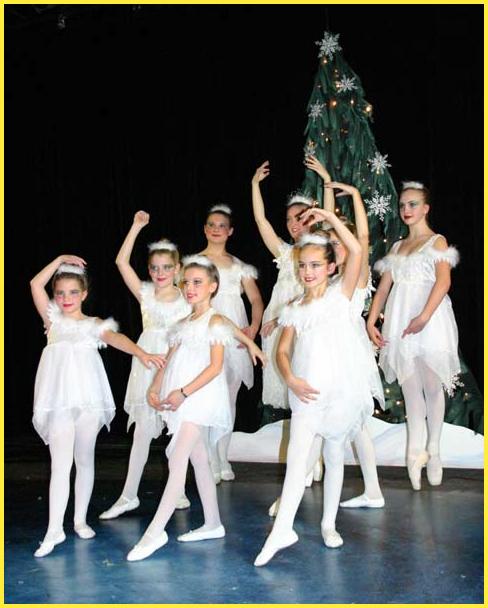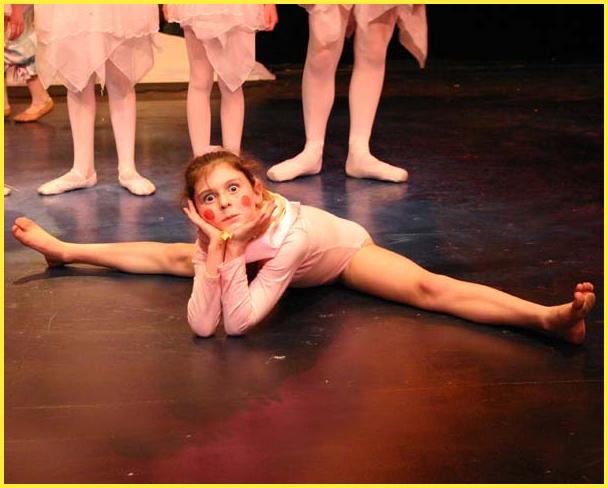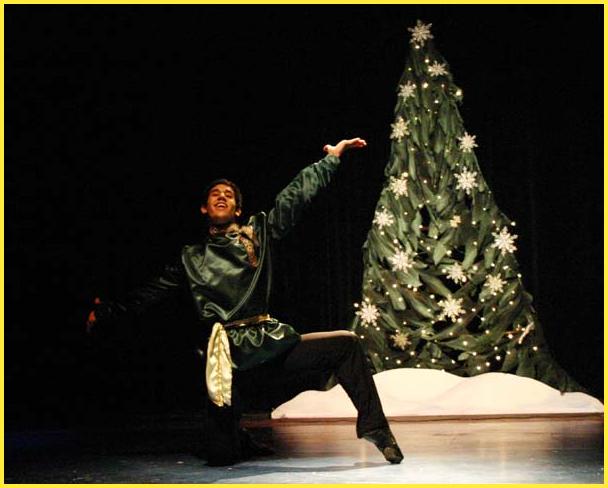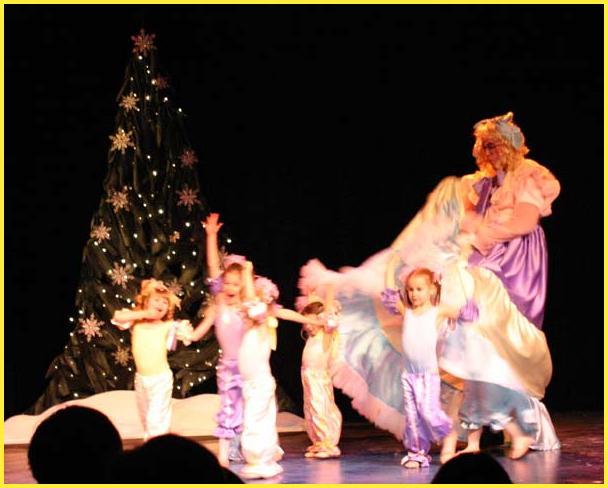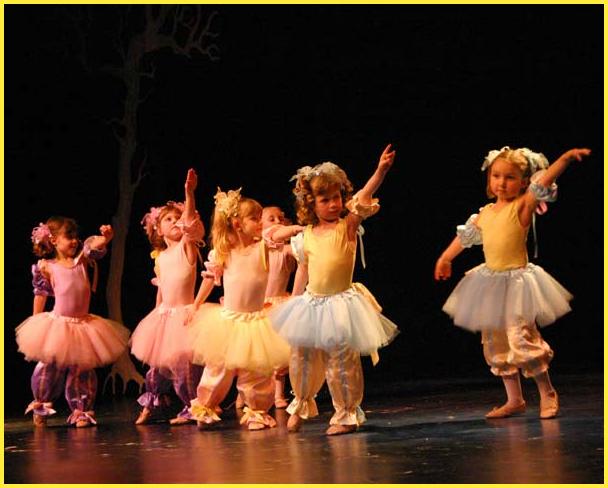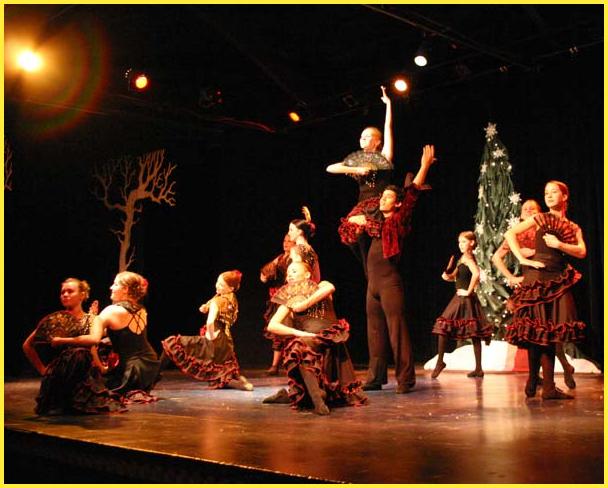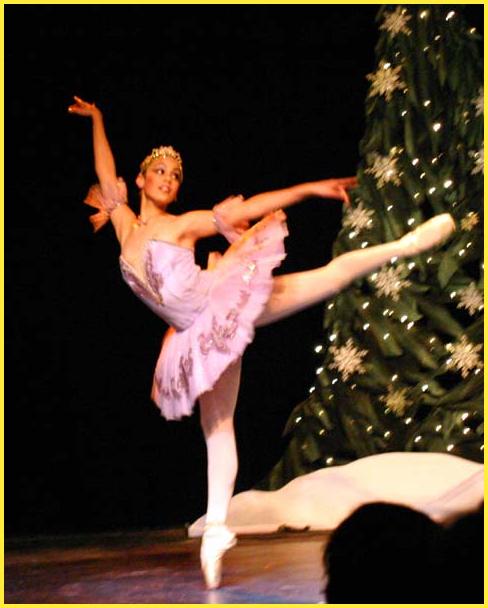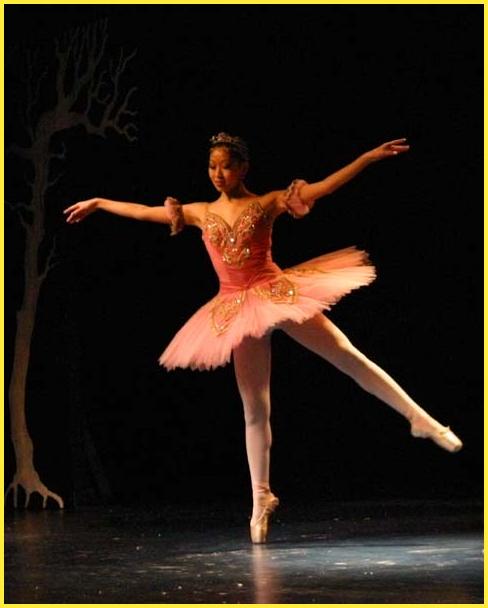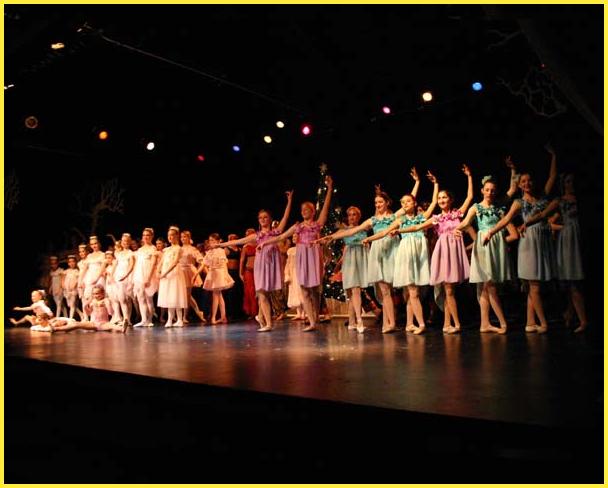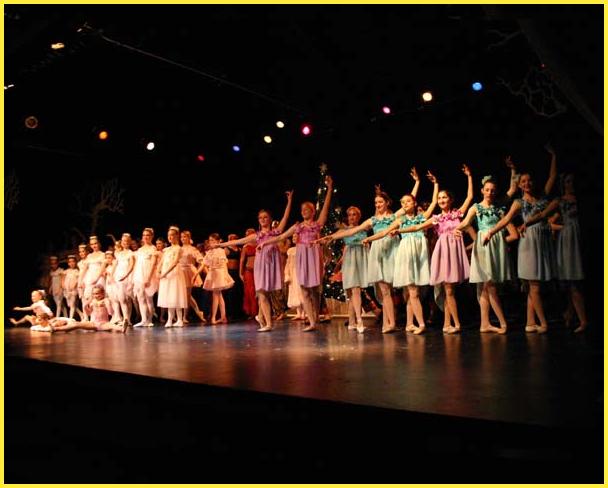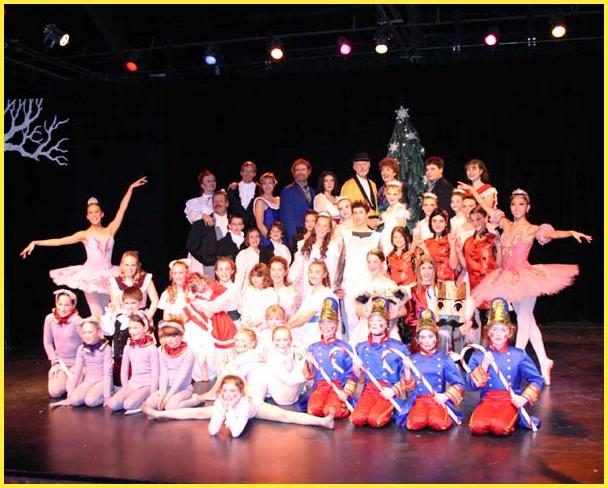 Grass Valley's Center for the Arts presented this beautiful ballet December 11, 12 & 13, 2002. Many talented people contributed their time, talents and resources to make it a success. Daughter Cheryl made costumes and grand-daughter Katie was among the party children. Most of the pictures were taken by Tom Gleason whose website can be viewed on the internet http://www.tommyg.com He also did much of the scenery for the production.