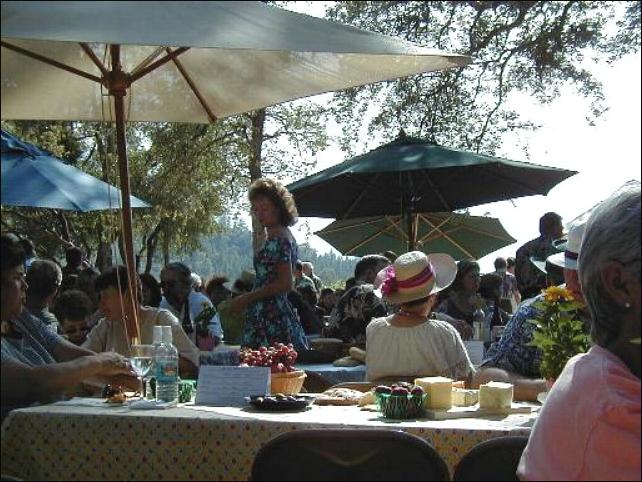 Bella Nota Concert In The Vineyards
(July 15, 2000)
We attended the "Bella Nota Concert in the Vineyards" Saturday afternoon. The event featured classical music, wine and Tuscany food to raise $5,000 for Nevada County elementary school music programs. We had fun, even though a teeny bit of wine is about all I can handle. It was warm, but the trees provided ample shade. The party was on a knoll overlooking a lake and vineyards at the Indian Springs Vineyard.
Love this view of the manzanita, rocks and lake nearby our tables...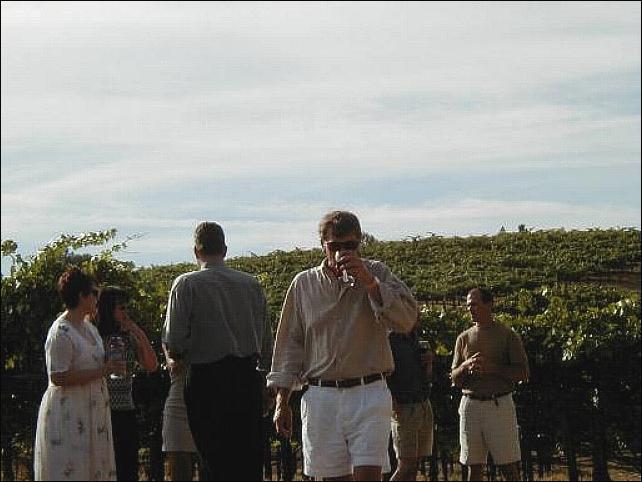 Nice view of the vineyards on the other side...and wine bibbers wandering around during intermission.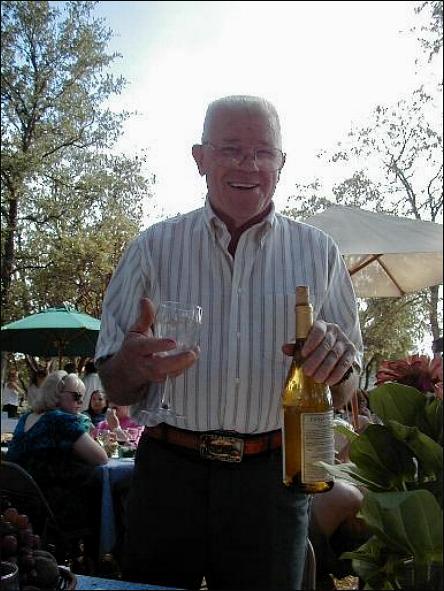 Like this happy guy with another bottle of Chardonnay.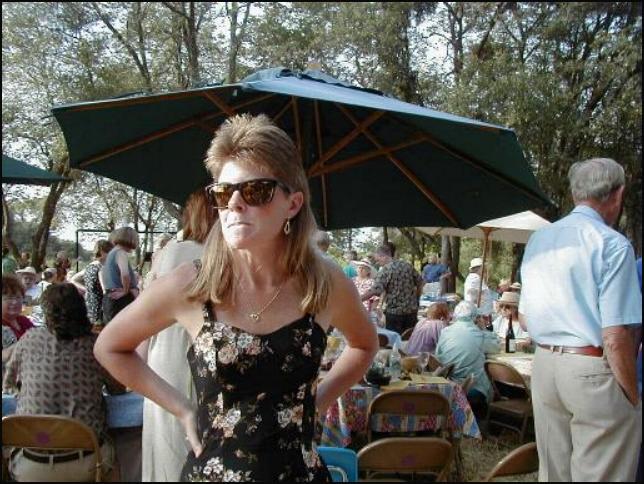 Hmmm...Actually, I prefer Syrah.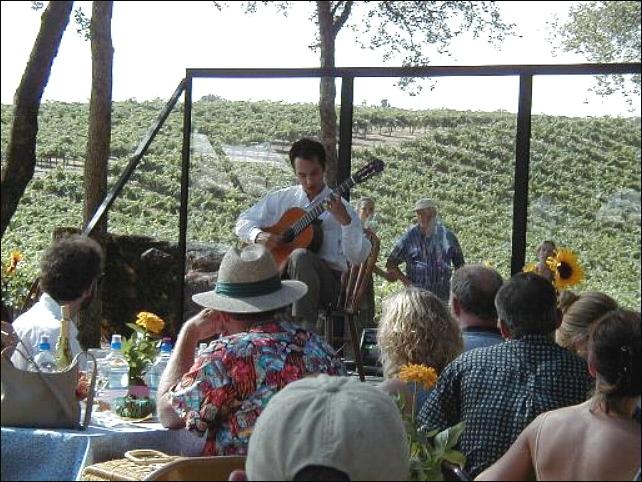 Regardless of our wine preference, we all liked guitarist Brandon Yip's four solos.
And what would a wine tasting event be without a little classical music....provided by musicians David Shostac (flute), Ronald Folsom (violin), Connie Kupka (violin), Peter Marsh (viola) and David Speltz (cello). I'm embarrassed that I laughed at the man sitting behind me that I thought was snoring, but am very proud of Mel and the other guys who braved this cultural experience to benefit the schoolchildren.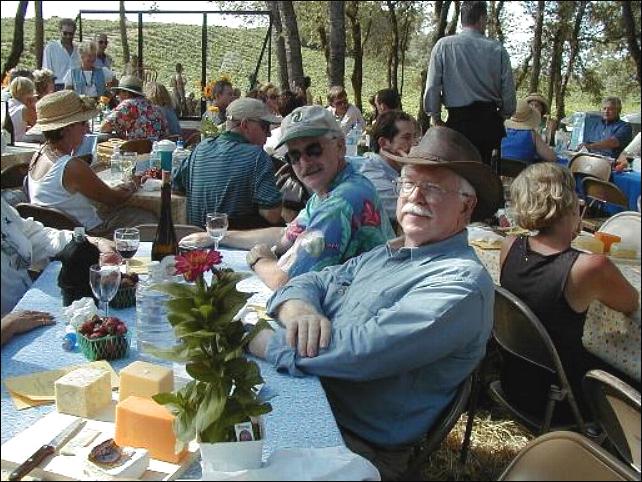 See what I mean?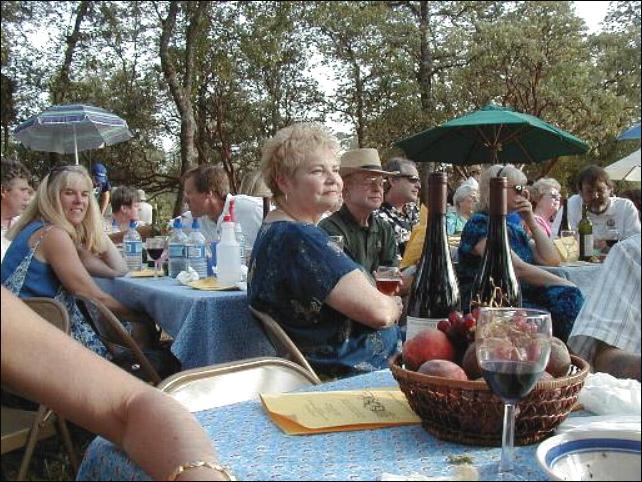 This was the fifth wine tasting fundraiser at the Indian Springs Vineyard, and it's becoming a popular yearly event. I thought it was a very pleasant experience for a good cause.