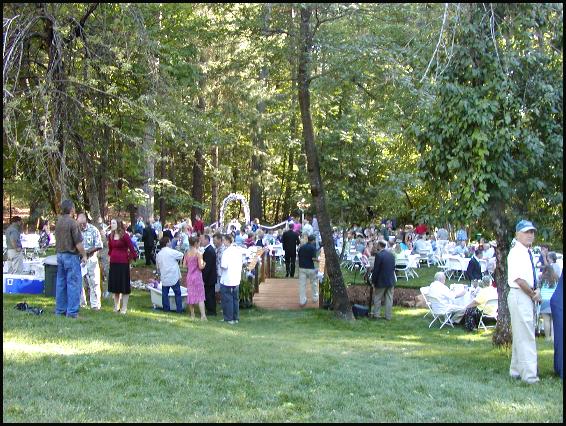 Steve and Sierra's Wedding
(August 1, 2004)
We're next door at the Dunham's beautiful park with many family members and friends where Sierra and Steve will exchange their wedding vows.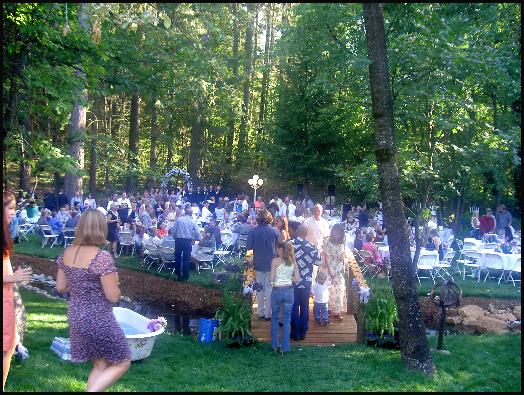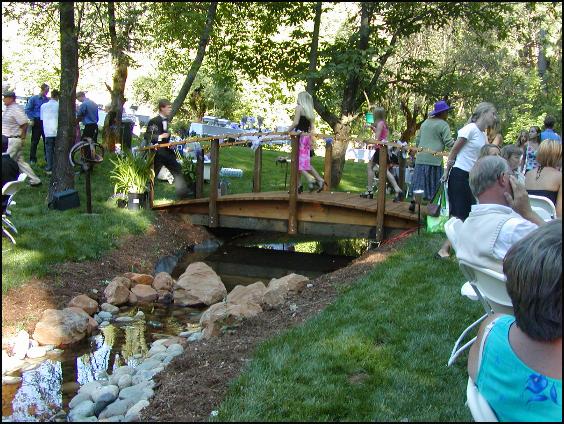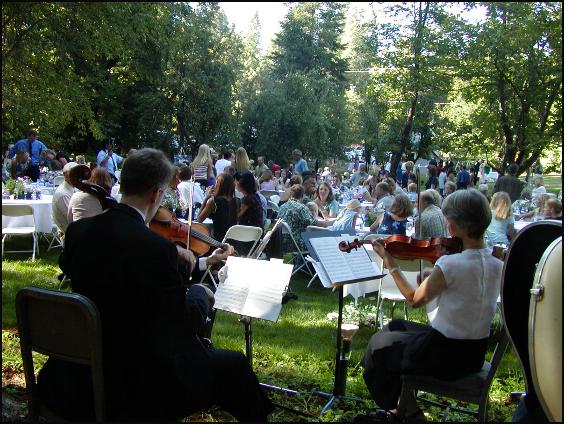 We enjoy lovely melodies by the Classic String Trio.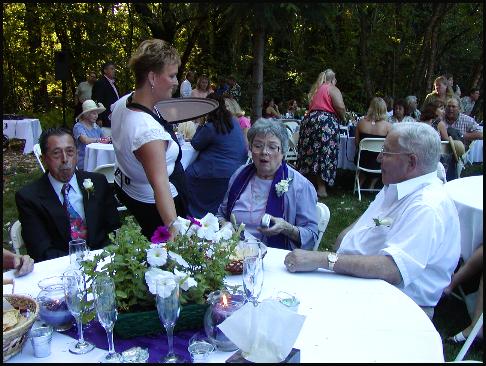 Denny, Kathy and Clint.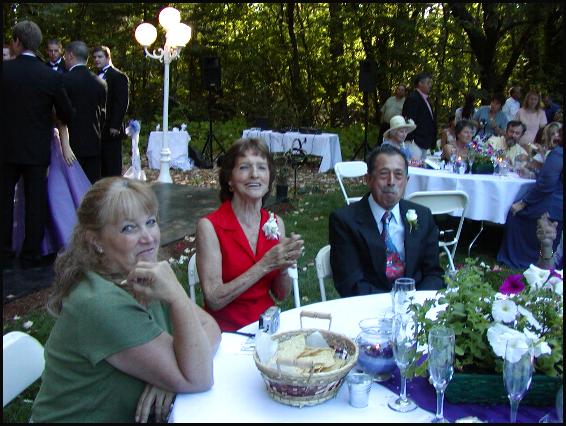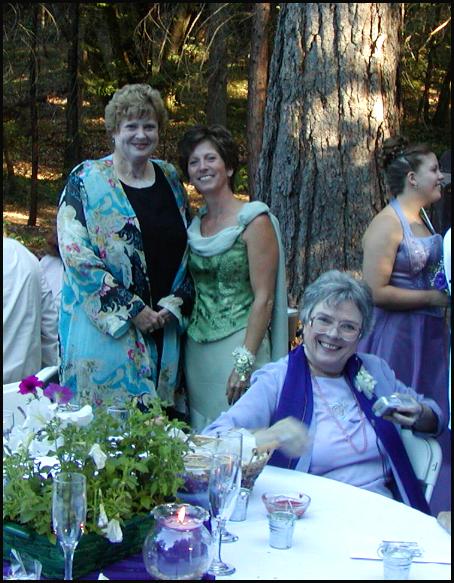 Leslie, Lisa and Kathy share smiles.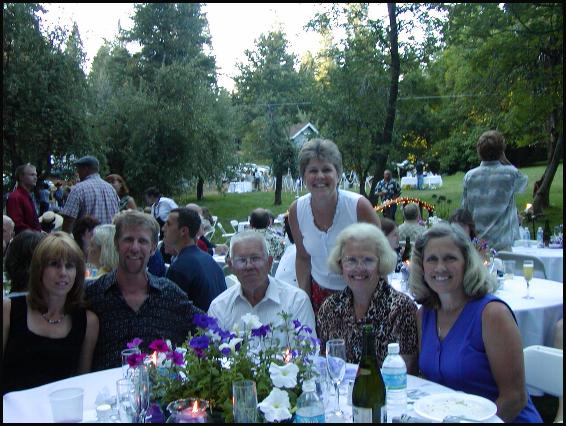 Deanna, Kirk, Mel, Sue, Bonnie and Cheryl.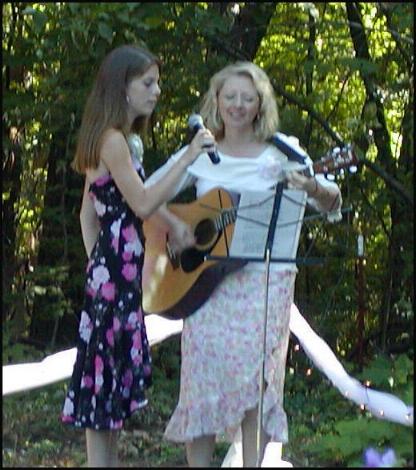 Soloists Becca and Eveline Nachtegaele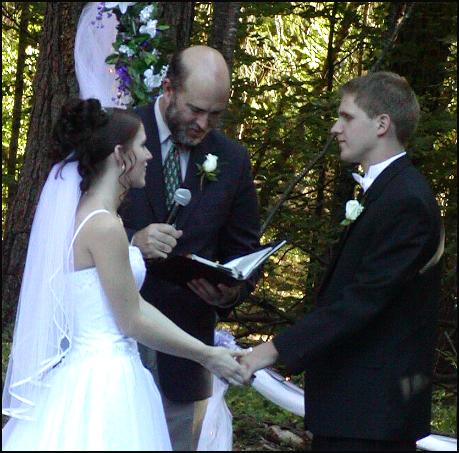 Pastor Doug McMasters officiates as Sierra and
Steve exchange vows.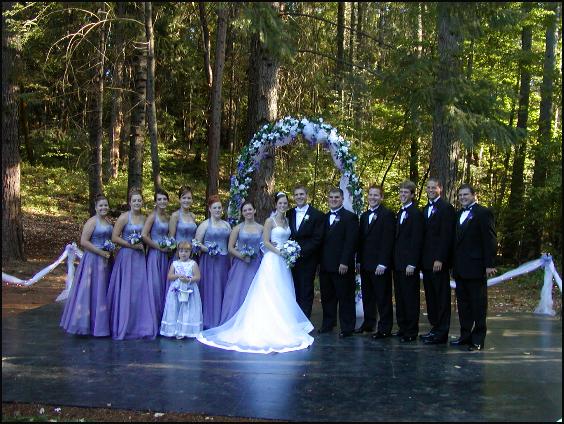 The Bride and Groom with their attendants....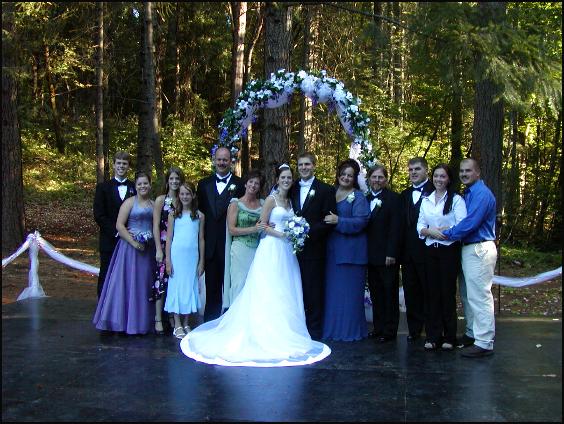 Families of the newlyweds.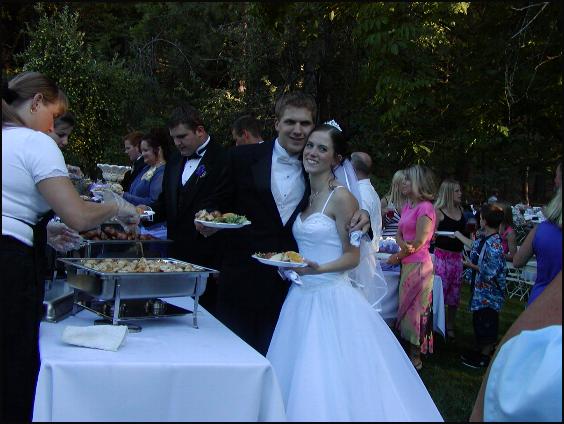 Steve and Sierra are for the wedding feast.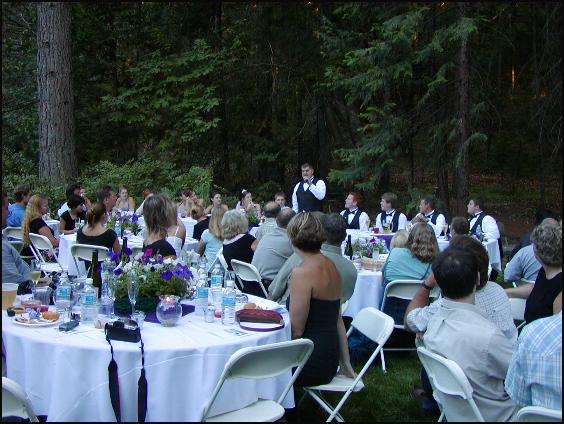 ...Followed by "I remember when" speeches by best friends.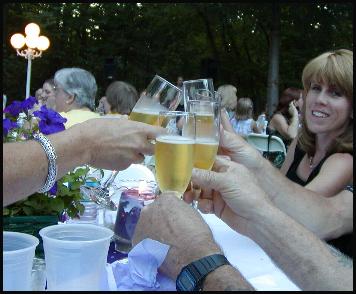 ....And a toast.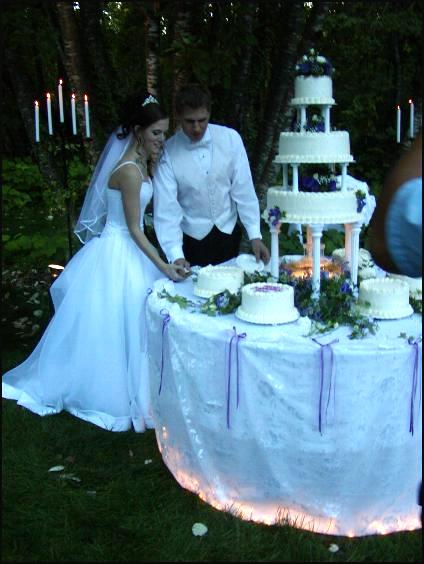 The happy couple share the honor of the
wedding cake.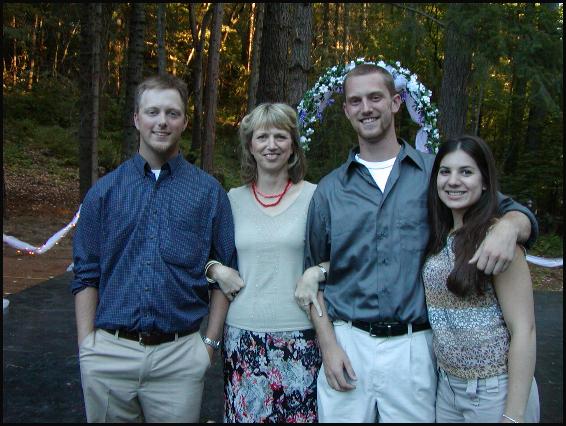 Shawna, sons and friend.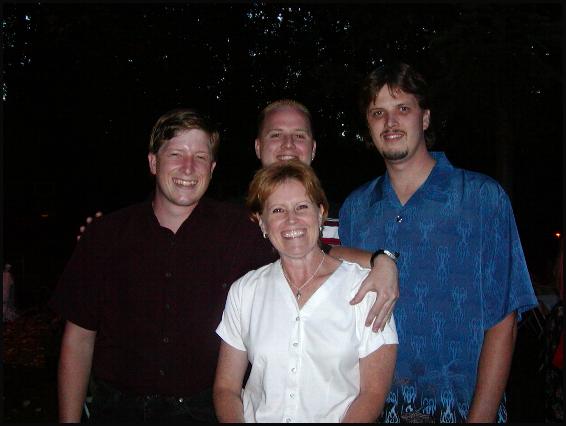 The Smith brothers and mom.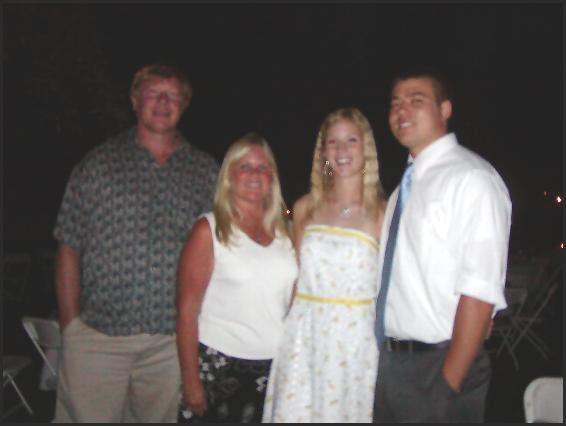 Tim, Margie, Vicky and Guy.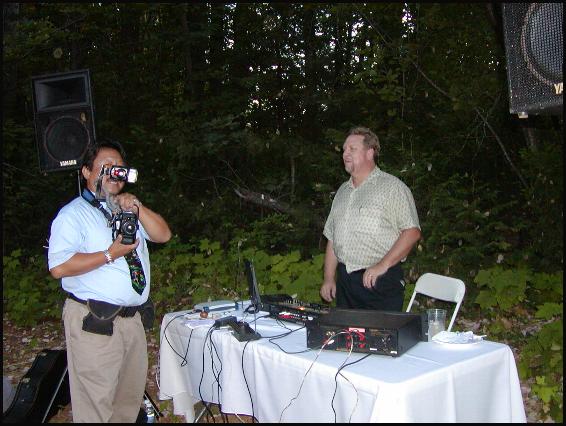 We can't forget Photographer Chris Harada and Disk
Jockey George Rath....Gotcha!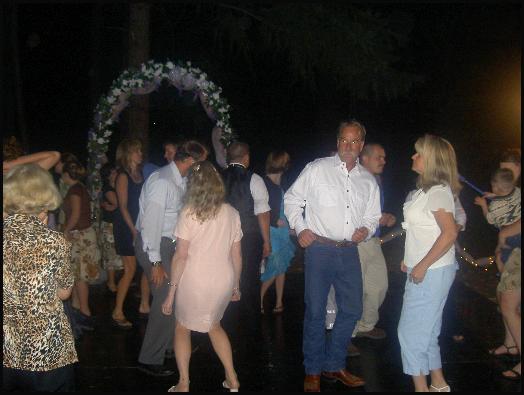 Lots of dancin' winds up a perfect evening.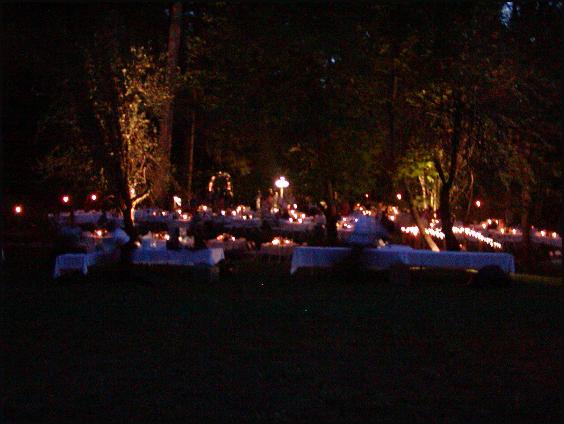 As night falls we take one final look at the beautiful
lights, say our farewells, and head for home.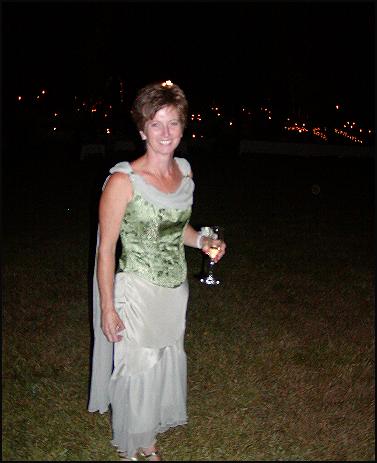 Bye Lisa....You and all your helpers made everything wonderful. We hope that Steve and Sierra's life together will be even more beautiful than their wedding.