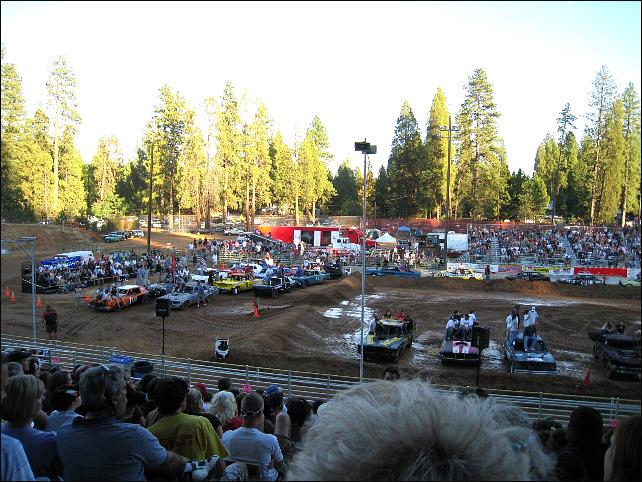 Welcome to the (Jungle) Demolition Derby
(Sunday Aug. 10, 2008)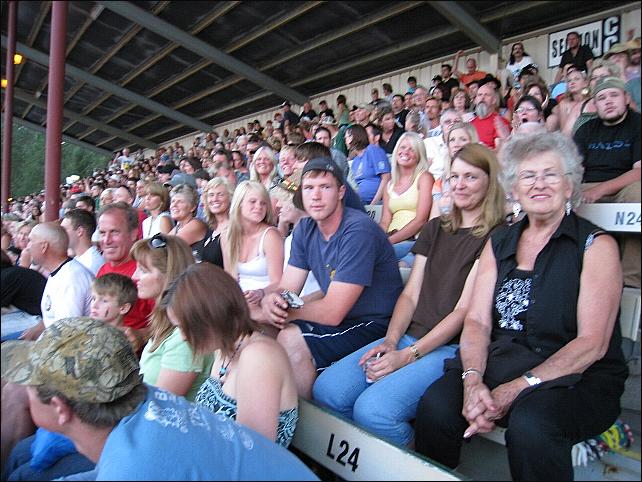 Big crowd at the Nevada County Fair tonight, and the Demolition Derby is a popular event. Of course our Bunch is here rootin' for Timmy. By the time we arrived the playing field is pretty slick, and the monster is having fun driving up, over and around before the fun and games get started.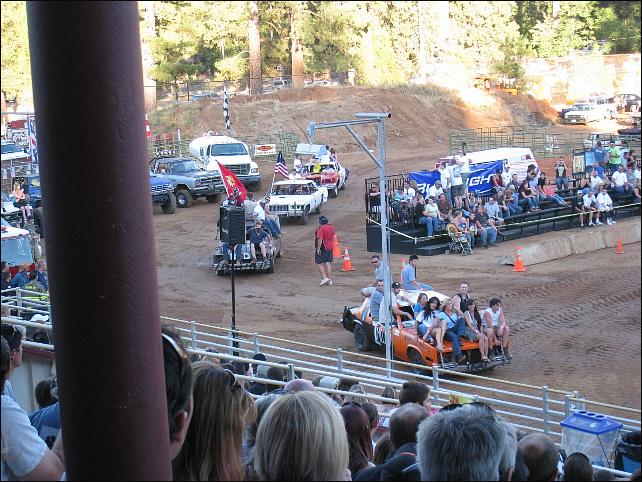 Here they come...Welcome to the Jungle!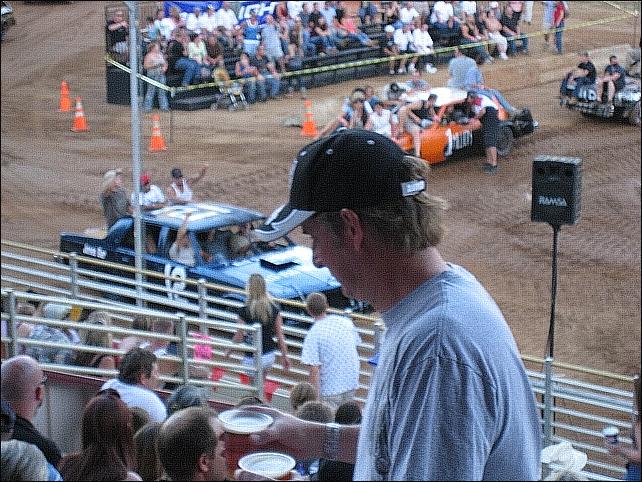 Timmy's number twelve.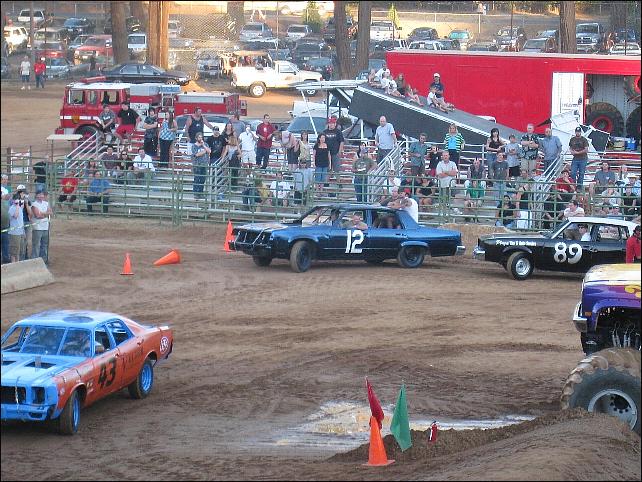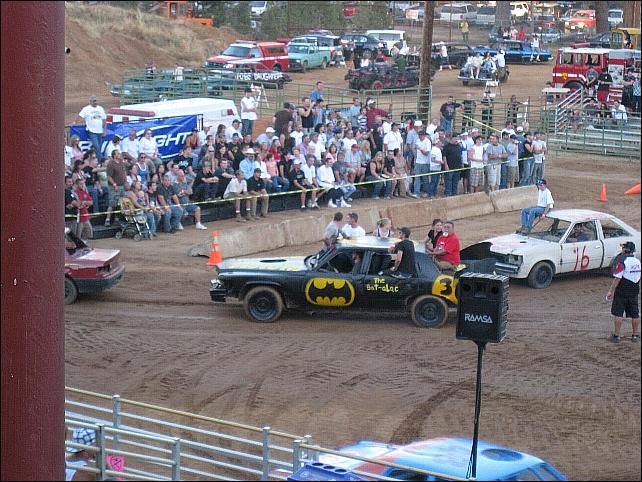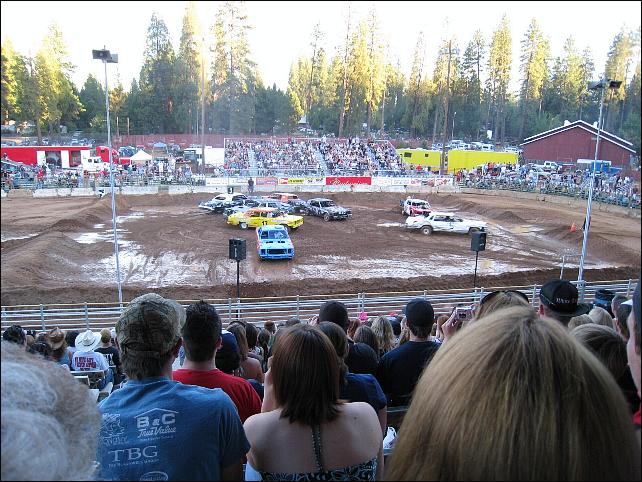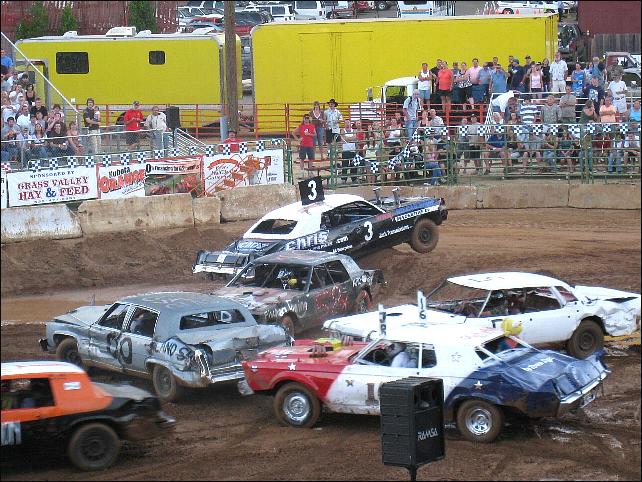 The first event, and this guy's high and dry.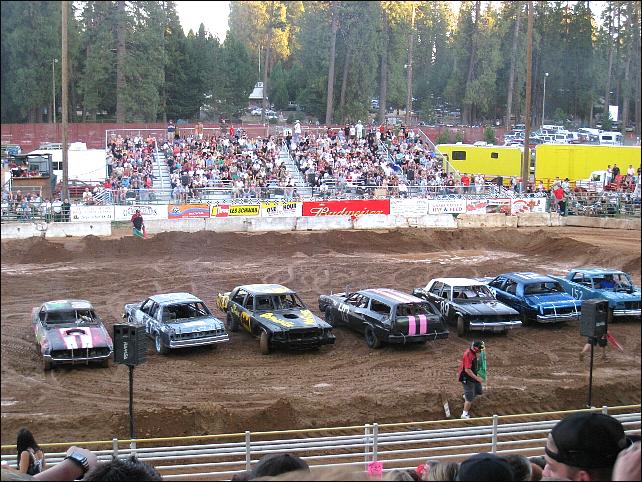 Timmy's bunch is about to go.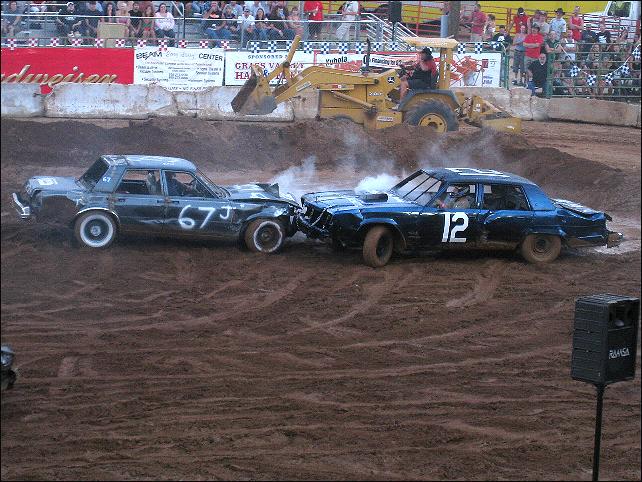 Ouch! That hurts.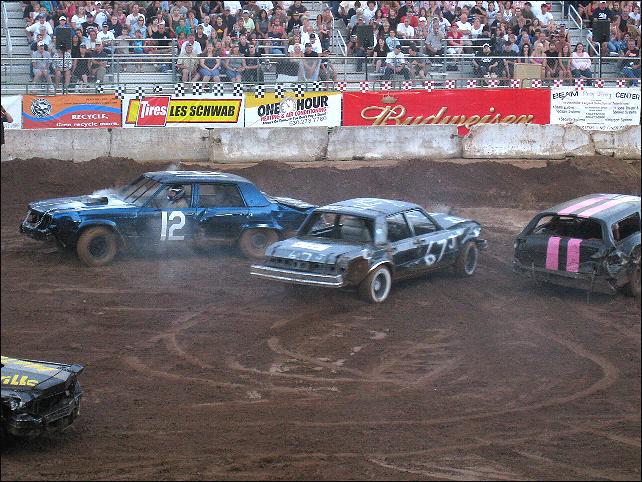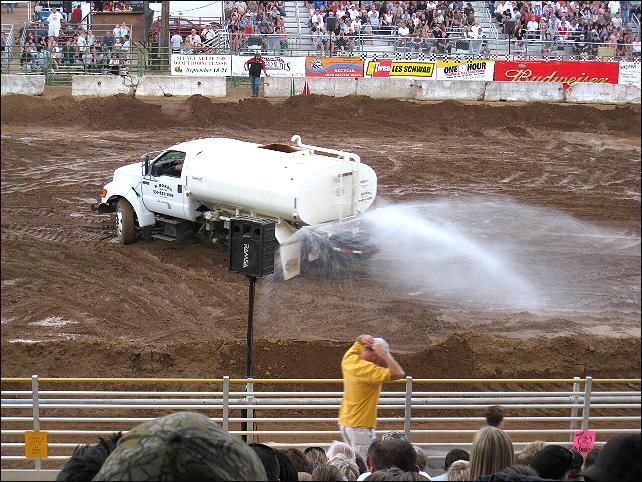 Of course...It's not wet n muddy enough already.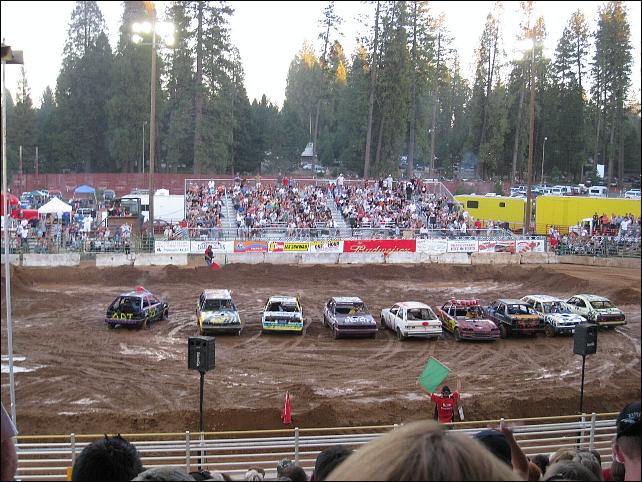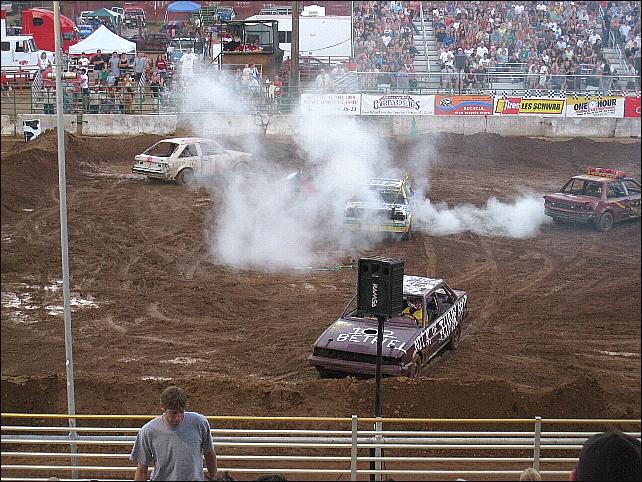 Looks like this one's on fire underneath...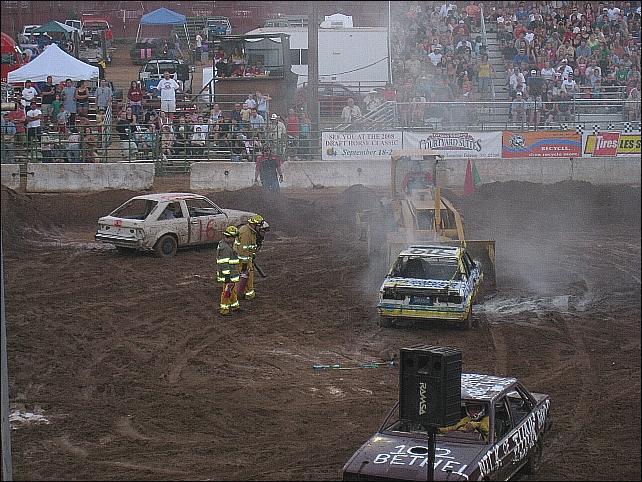 So the firemen put it out.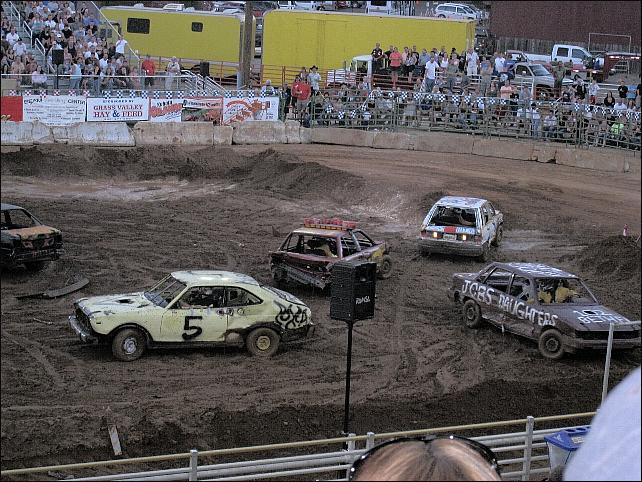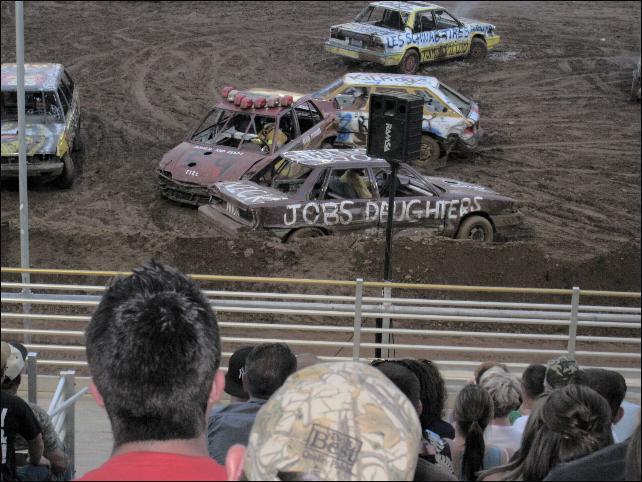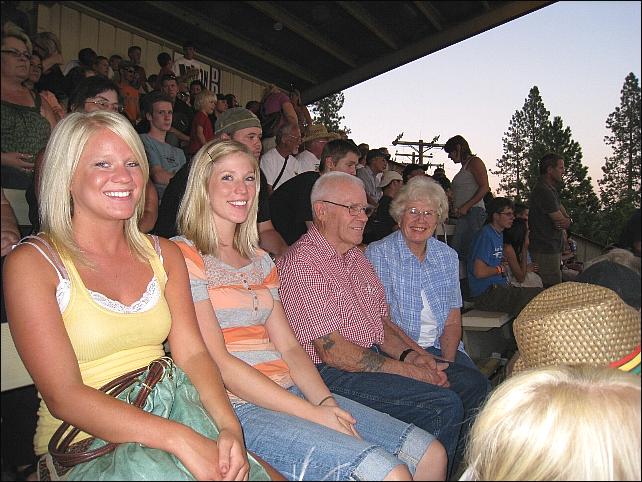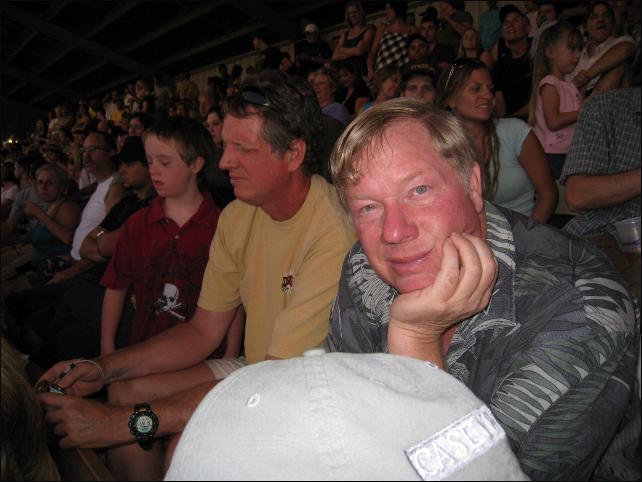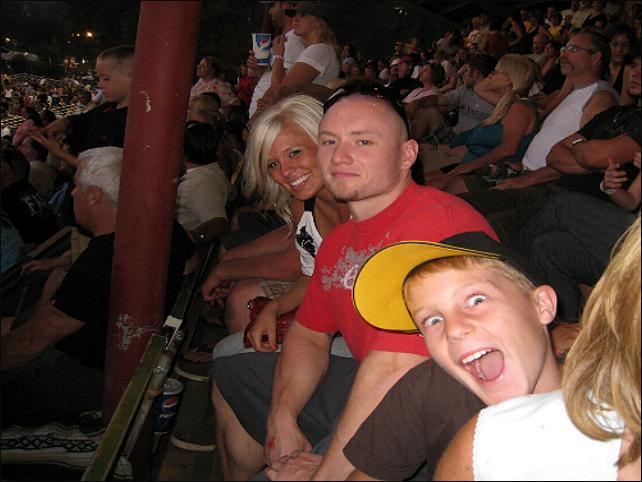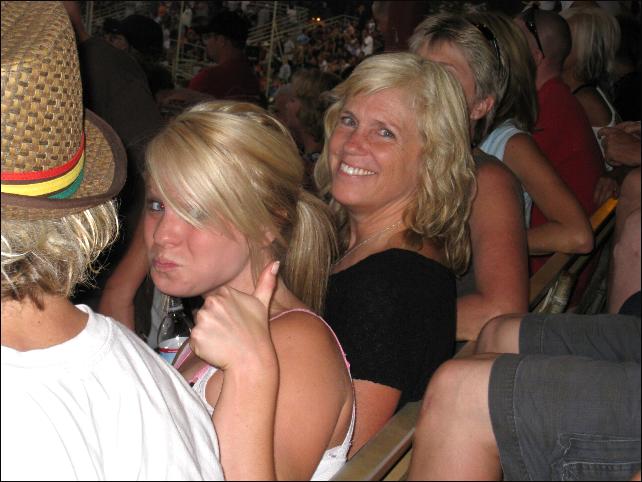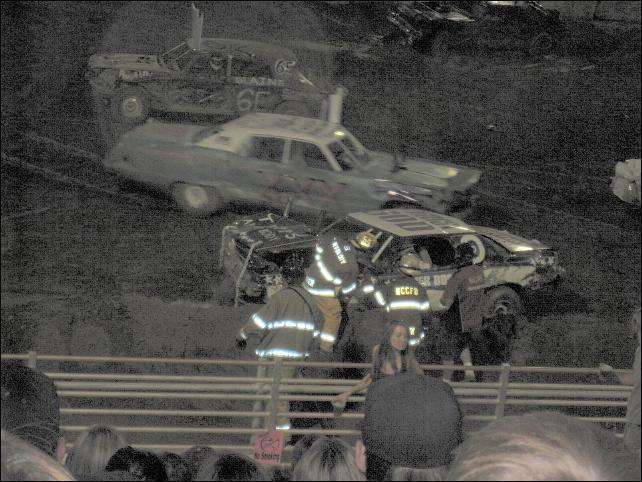 This one really got beat up.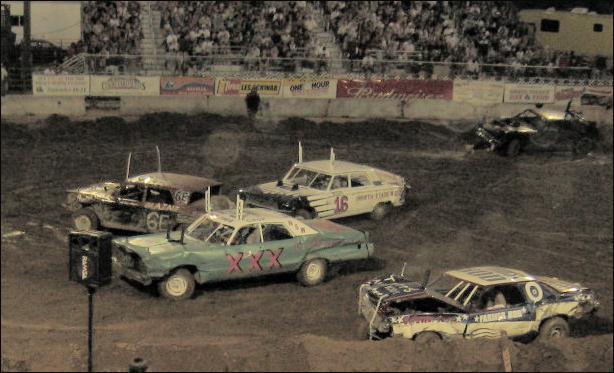 The little 6E was targeted by 16, but is the crowd's favorite to win. Reminds me of Timmy's little car last year. This unlikely car won too!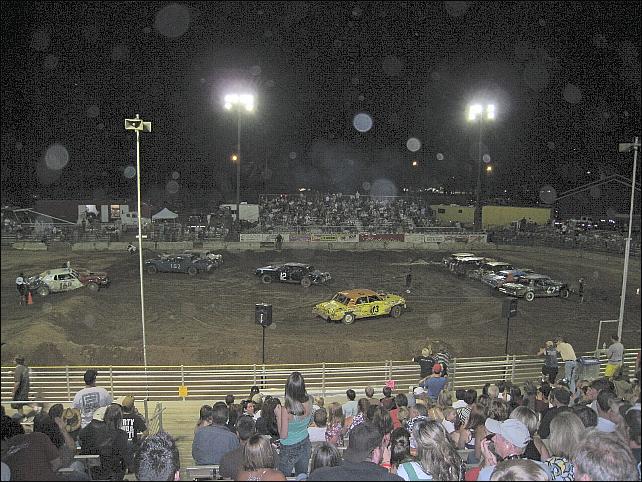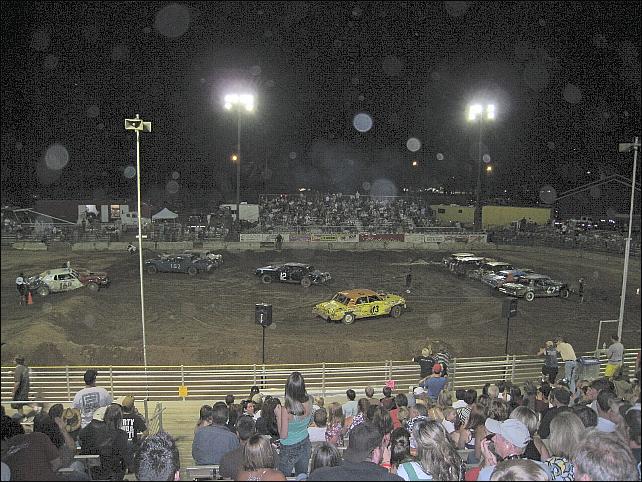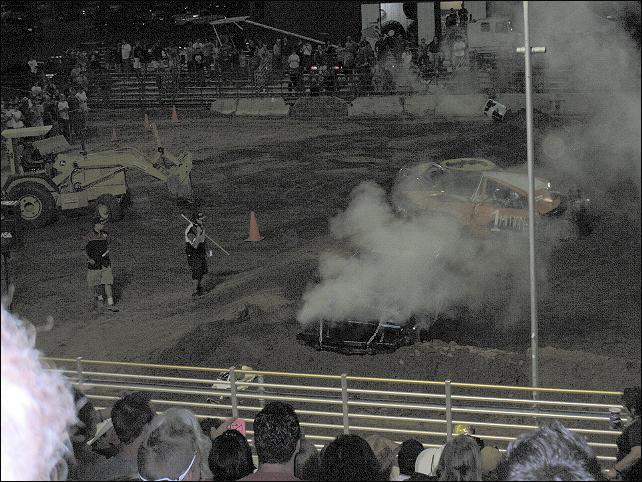 Looks likeTimmy's had it.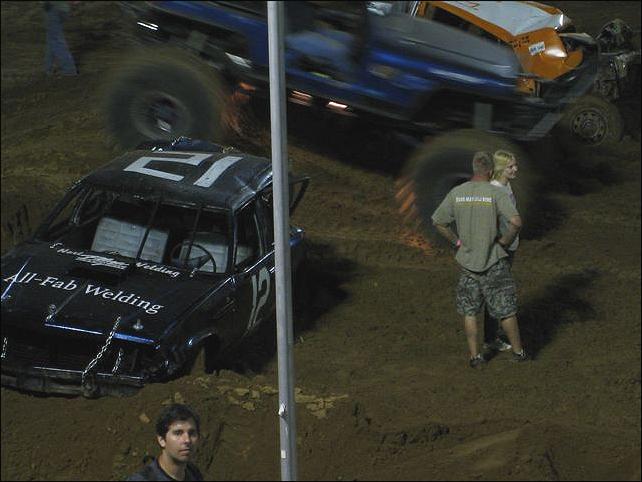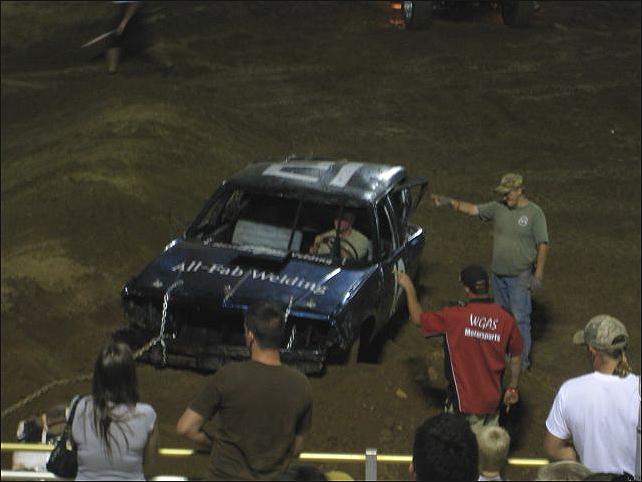 That's all folks...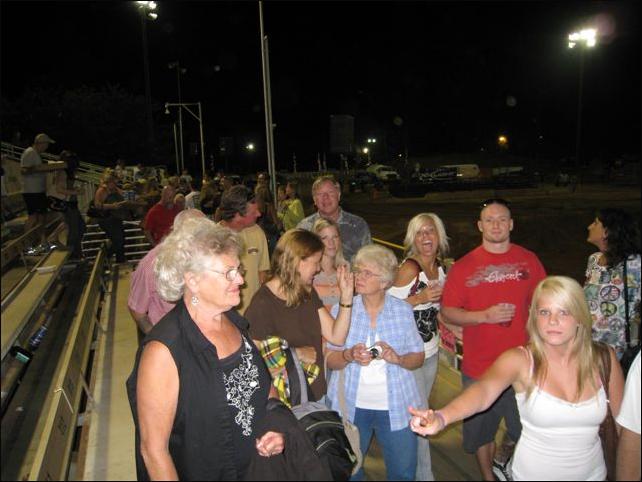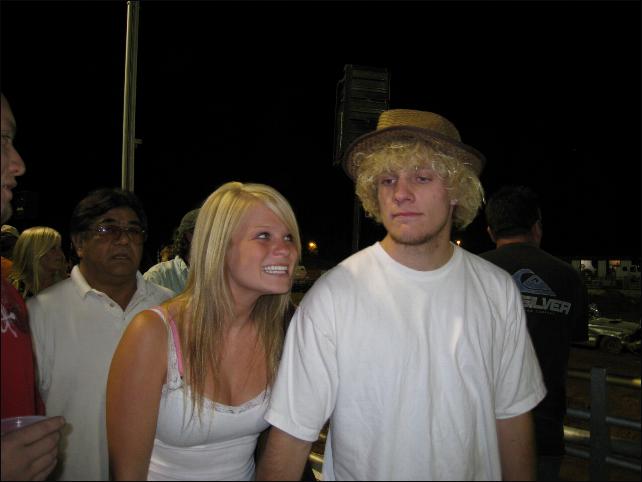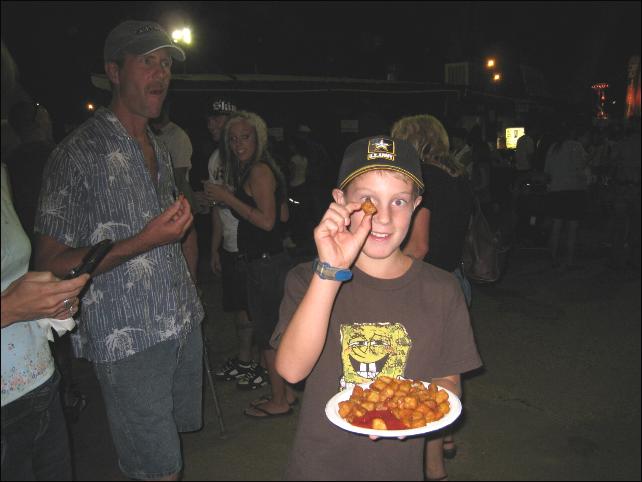 Whatcha got Mason?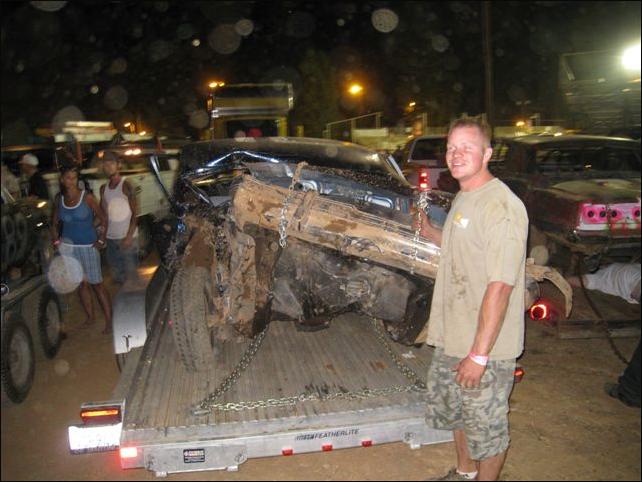 What a mess.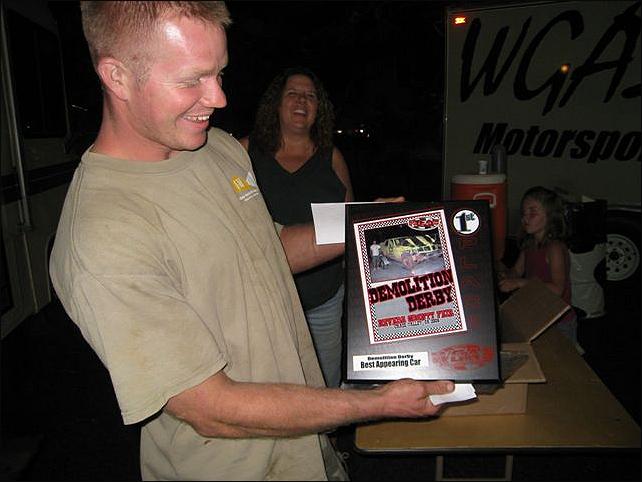 Timmy's all smiles. He managed to win third place in the demolition. He's holding a first place plaque for last year's Best Appearing Car they finally gave him tonight. Congratulations for your effort and accomplishments. Also, thanks for instigating all this fun.