Bruce and Irma's Golden Anniversary.
(September 11, 2005)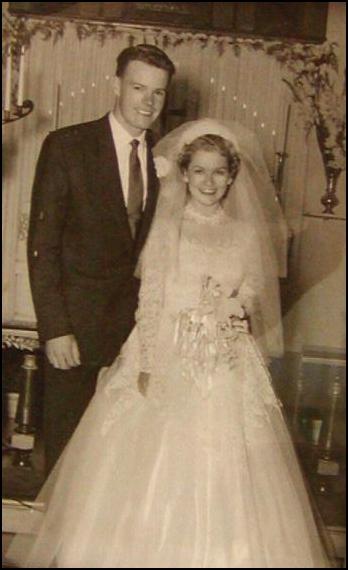 It's a surprise party, so while we wait for the honorees, let's go back fifty years to when Bruce Mehrmann and Irma Kendrick were married. They exchanged vows at the Trinity Episcopal Church in Nevada City on September 11, 1955. Bruce was in the Air Force stationed in Germany, and Irma had just graduated from Mt. Zion Hospital School of Nursing in San Francisco. He had one more year to serve in Germany, and Irma got to go with him. She likes to say that they had a year long honeymoon. In those days Americans were regarded as heroes in Europe..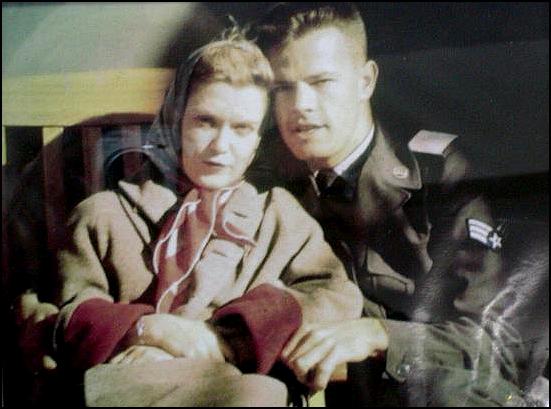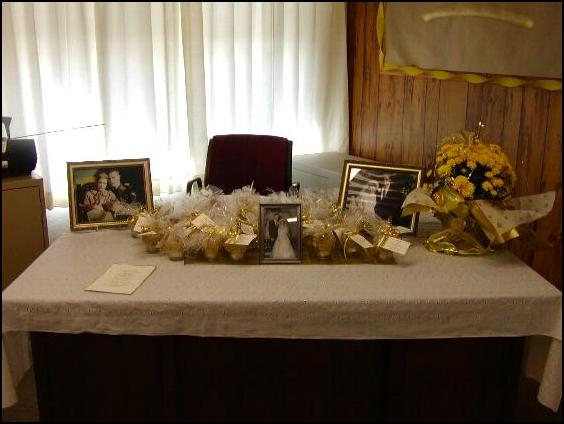 Okay everybody....Here they come!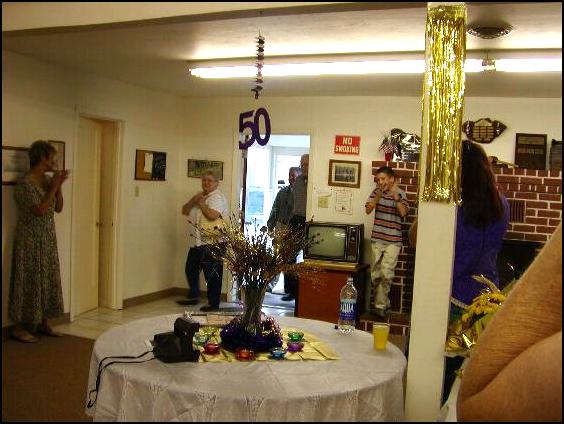 Happy Anniversary!!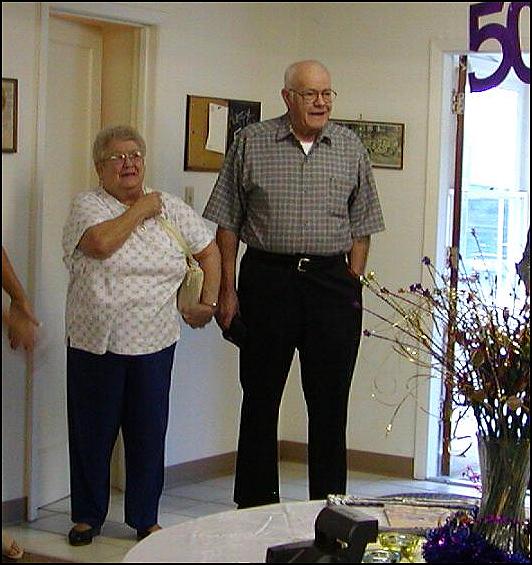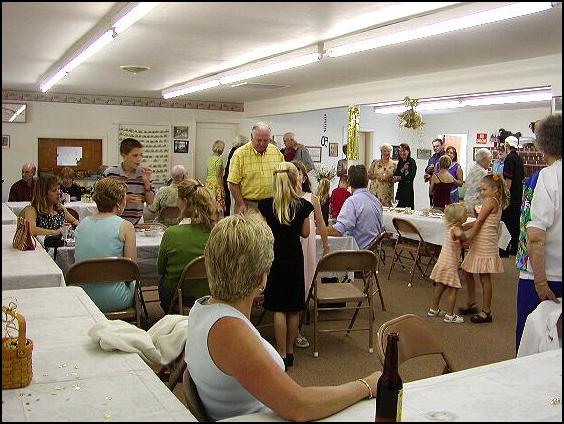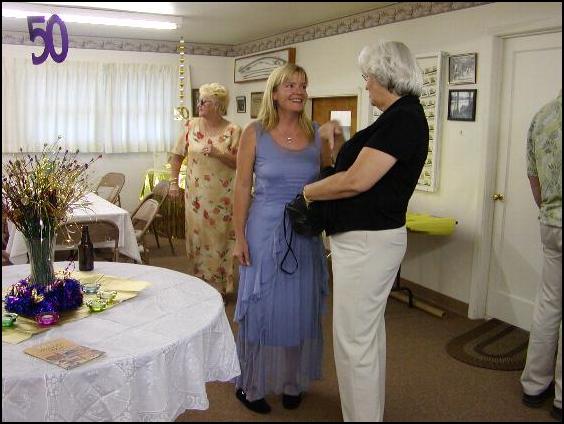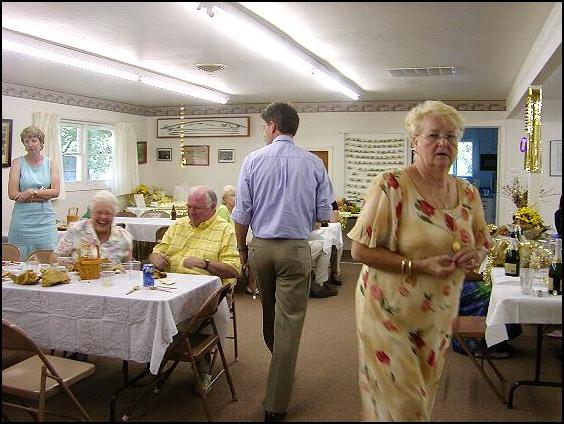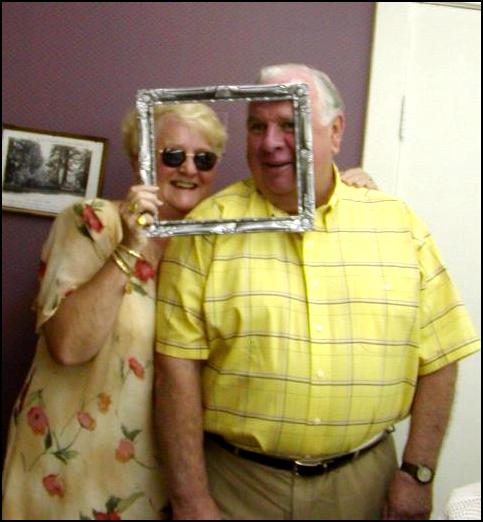 Cute idea for the memory book is to frame and photograph the face to place in the memory book.... Jo and Jack demonstrate how it's done?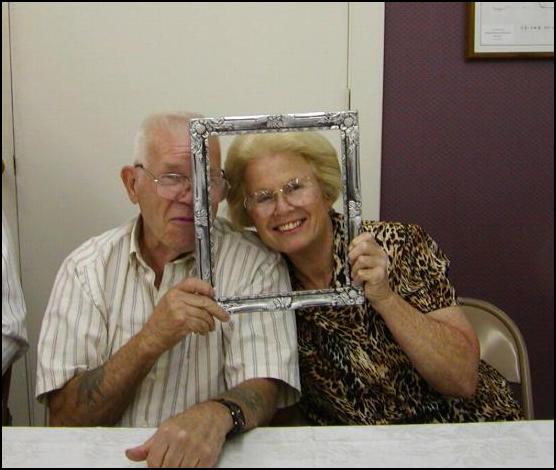 How's this?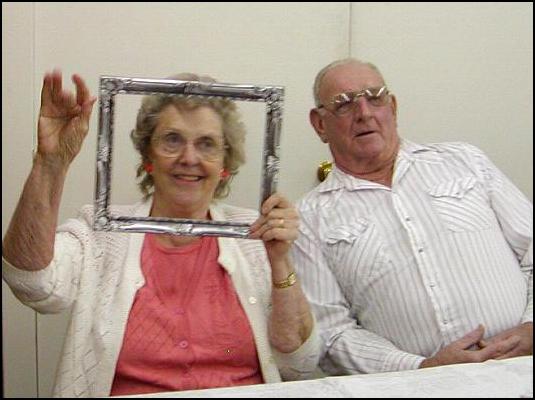 Nice smile Blanche.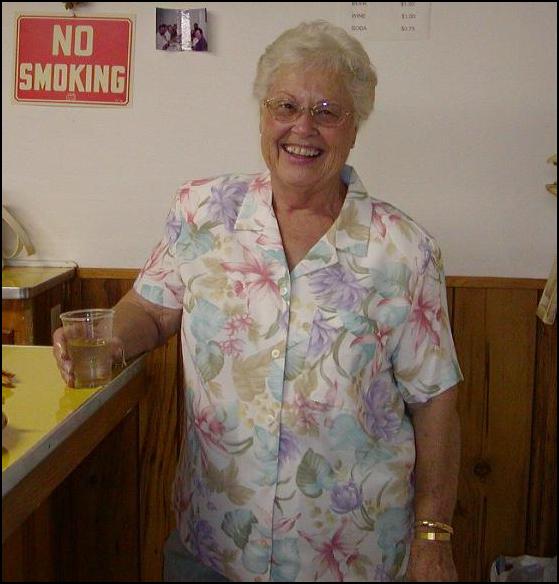 Pat's smile says it for all of us.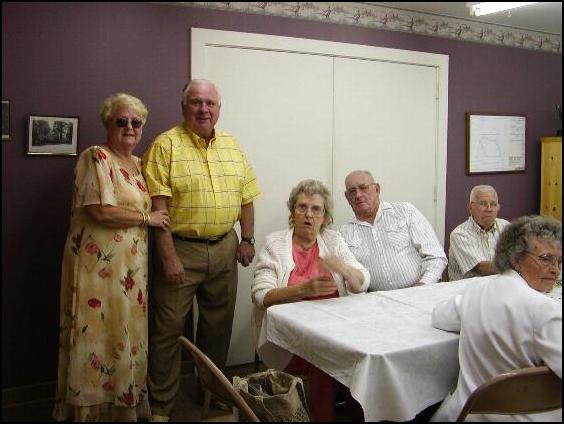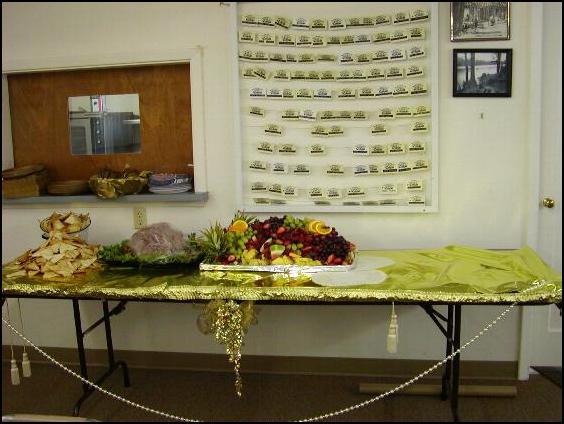 Gourmet Chef Caree prepared some delicious cuisine for this special day.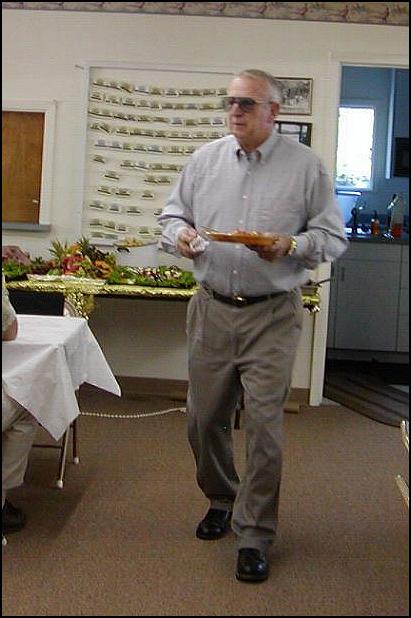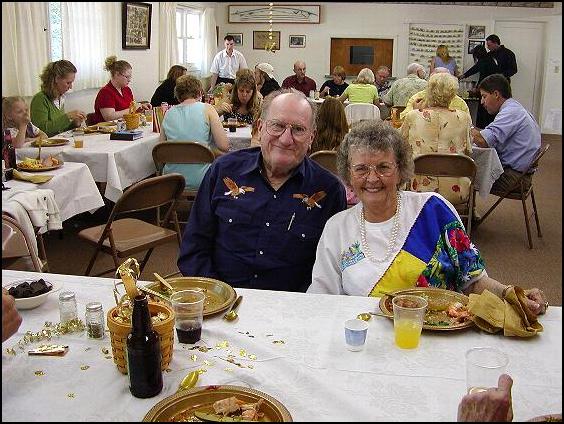 We shared this table with Bob and Grace, Sue, Blanche and Don, Gloria and Bob. The next table is occupied by Irma's relatives, while Bruce's are seated at the first table.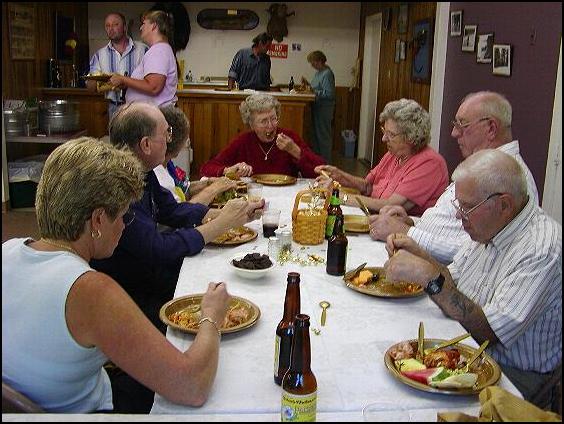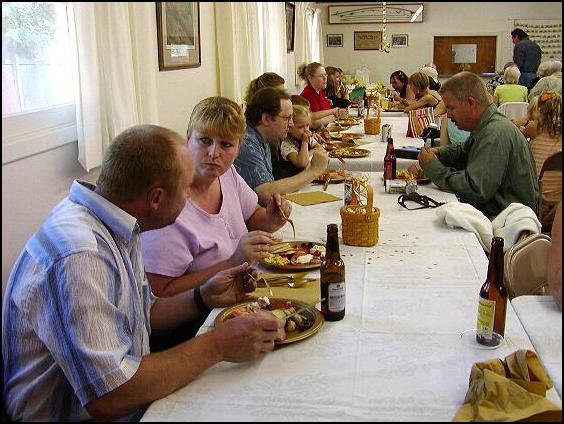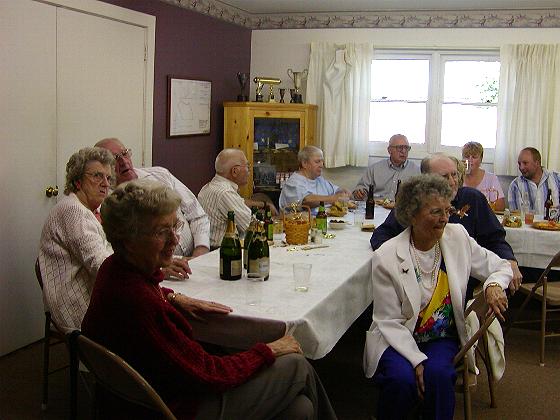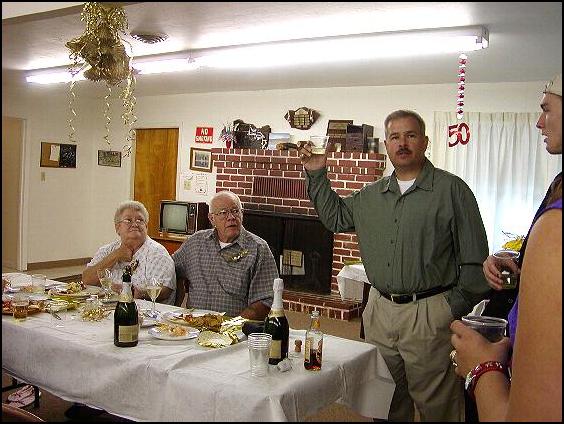 Ken proposes a toast to his mom and dad.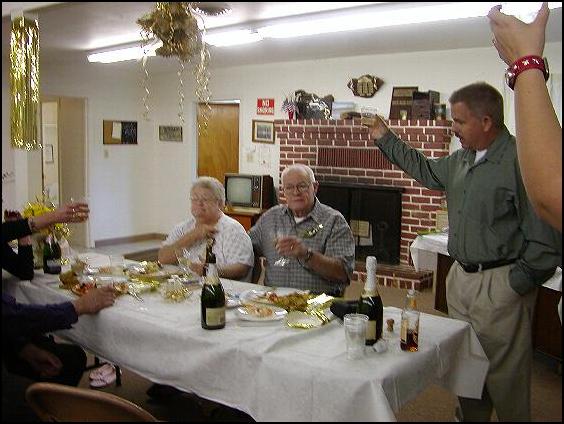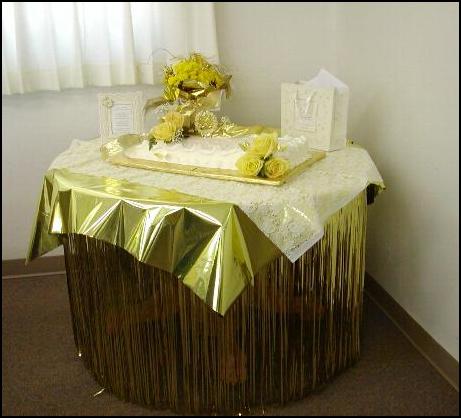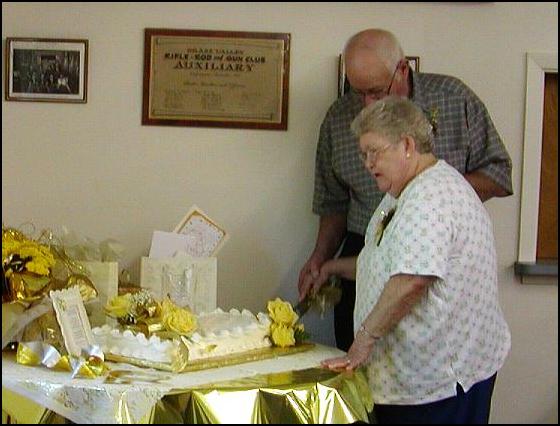 Bruce and Irma cut their beautiful cake.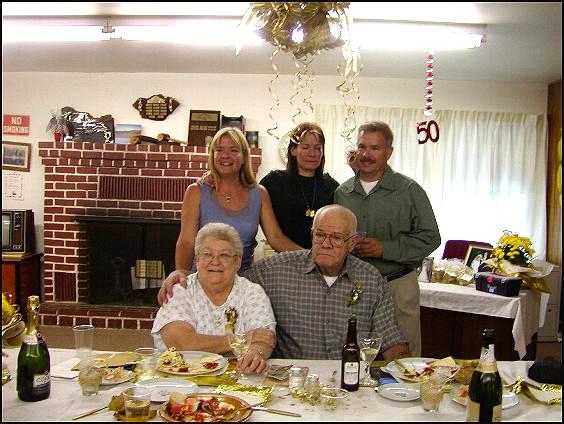 Family portrait time with Mary Jo, Caree and Ken.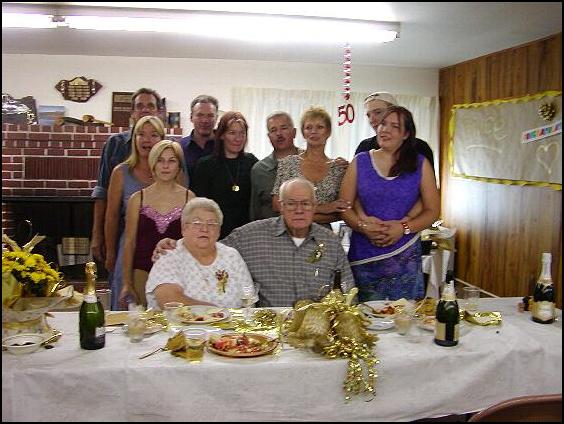 Front to back: Irma, Lindsey, Mary Jo and Dennis. Bruce, Caree and Mark. Amber and Tobyn, Casey and Ken.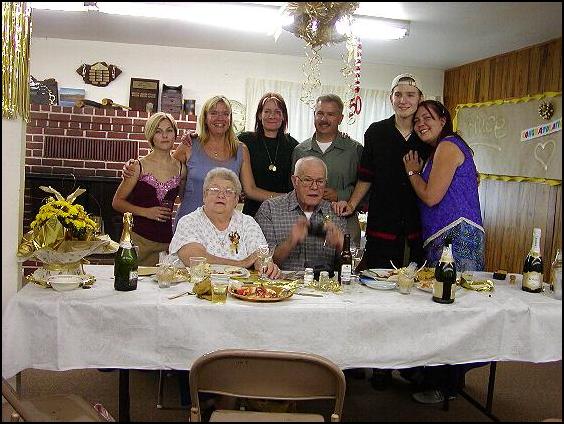 It's been a wonderful afternoon with dear people and friends celebrating their special achievements.
Fifty years is really not enough
In which to plumb the depths of someone's soul.
Fifty more years, then, should be the goal:
To know the beauty of another's love,
Yearnings shape, and life-long shadows buff.

Yet life was never easy in those years.
Everest is sometimes hard to climb.
A will to love has brought you to this time,
Rich in joys that time cannot remove.
So may this day be filled with happy tears!

Epilogue
Sadly, our dear Irma passed away September 25, 2007.
We miss her very much.